After teasing the products from its forthcoming collaboration with Selena Gomez via a Steven Meisel-lensed campaign in which the songstress lounges in the backseat of a car, Coach has finally released the full range of bags, wristlets, ID cases, and charms, set to hit Coach stores around the world on September 1.

The offering includes the Selena Grace bag, a leather carryall that comes in three colors and clocks in around $400, as well as little star-shaped charms ($50) and gold chain bags ($150) that are ideal for a night out. Fans will likely be pleased that many of the buttery leather pieces—which come in black, beige, and red—include sewn-in patches and handwritten notes from Gomez herself, with messages like "Love yourself first" and "To be you is to be strong."
"It was really fun to create this collection with Selena and design pieces that are cool and feminine like her," said Coach creative director Stuart Vevers. "When we designed the Selena Grace, it was about exploring the qualities Selena wanted in a bag and creating something that felt personal to her."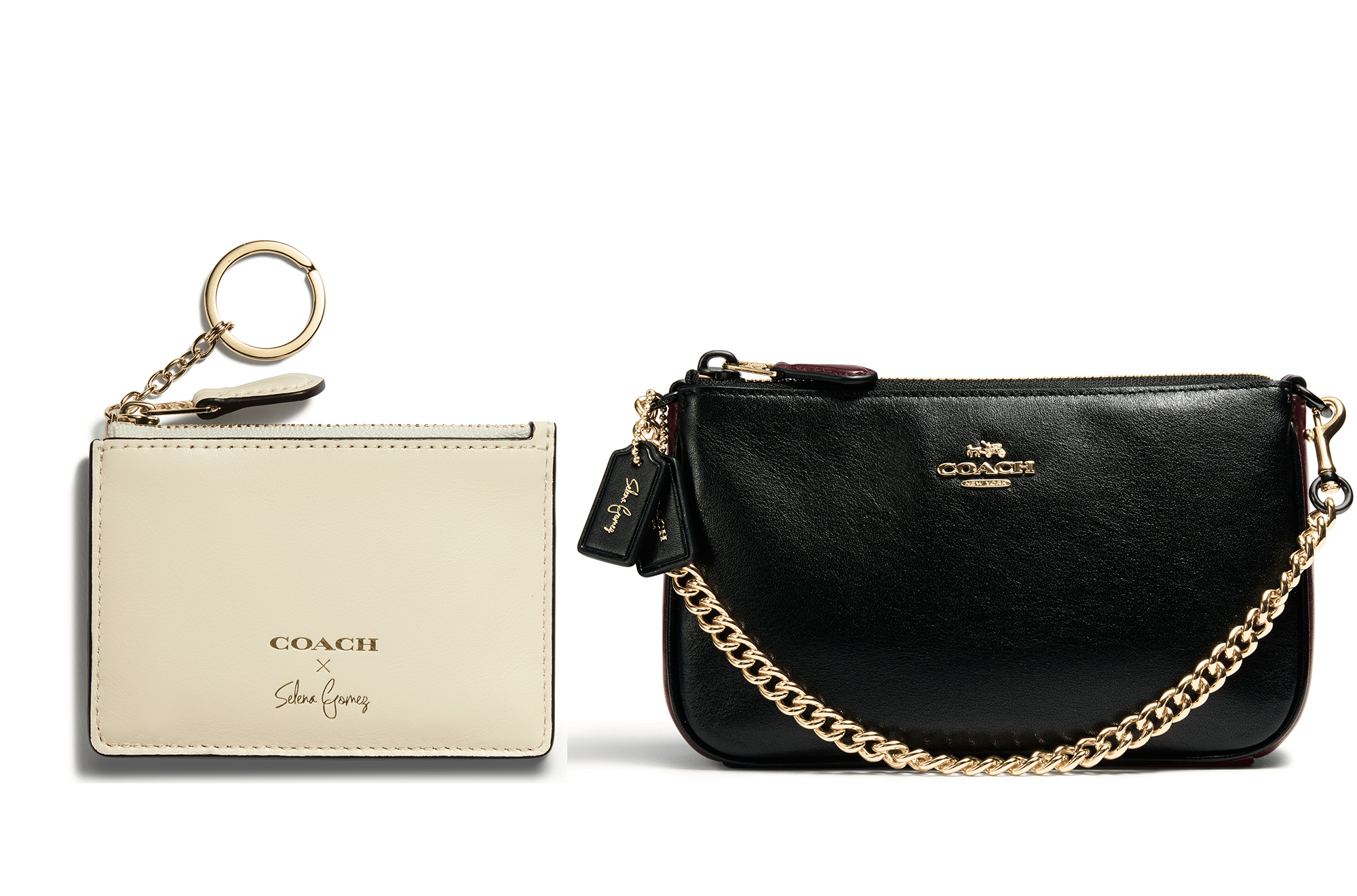 Photos: Courtesy of Coach
The celebrification of fashion is alive and well—just look at the number of celebrities who've collaborated with major brands (Beyoncé, Kanye West, and Rihanna, to name a few). The question as to whether Gomez does in fact have design talent or how much she really had a hand in designing the collection is almost not even worth exploring, as the pieces—particularly the ones with her inscriptions in them—will probably fly off the shelves immediately. It's about money and hype at the end of the day.

And speaking of hype, from tomorrow until August 22, customers can enter their information on Coach.com to win a signed bag and a trip to meet Gomez in New York. In the meantime, Gomez stans can get their fix watching her eat lipstick and clamp her tongue down with an eyelash curler.
0 Comment