Sonia Rykiel is paying a touching tribute to its founder with a new capsule collection that celebrates the best-known aesthetic touches of Rykiel, who past away in the summer of 2016.
Titled "Rykiel Forever," the collection is based on archival designs that artistic director Julie de Libran has reworked. The knitwear features nod to the history of the house with trompe l'oeil details, the Rive Gauche boutique address, and stripes. Of course, a variation on the "poor boy" sweater—Rykiel's best-known design, and the one that launched her career—has been recreated.
"I was so touched by the charm and grace of this extraordinary woman who truly defines what it means to be an icon," said de Libran in a statement. "She's a legend of fashion, yes, but her influence reached so far beyond those realms, challenging the status quo and empowering women to embrace their freedom of spirit, intellect, sensuality, friendships and individuality, all with a lightness of touch and humor. That started with the clothes but had cultural ramifications so far beyond, that still remain relevant and are particularly relevant to women today."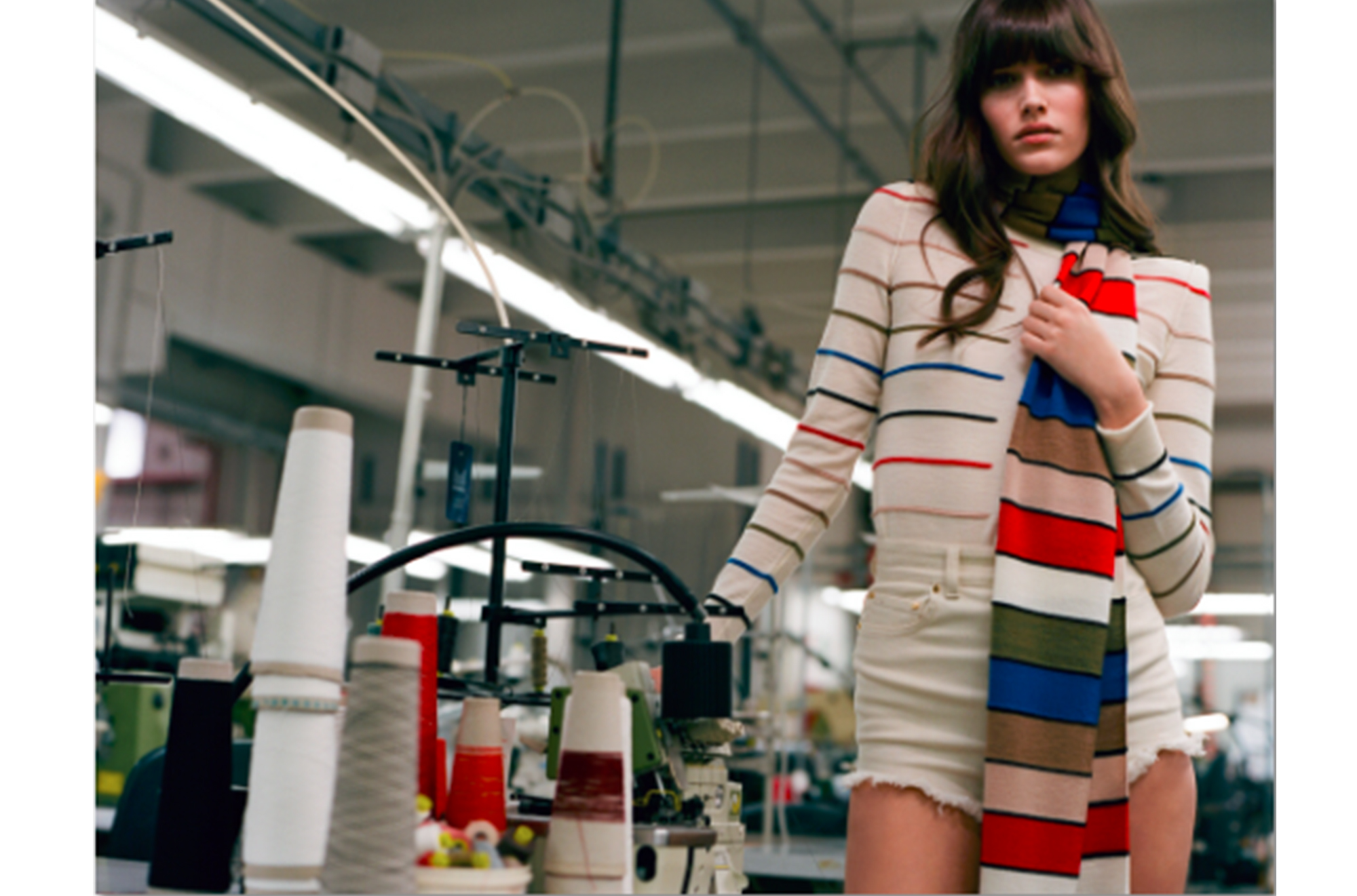 Photos: Courtesy of Sonia Rykiel
Rykiel's career as a designer launched in the 1960s with the poor boy sweater, an item that directly appealed to a youthful new wave of women in Paris who wanted free of the then-stuffy nature of couture. What makes the garment all the more enthroned in the idea of women being free to make their own choices was that it was initially designed to suit Rykiel's personal fashion needs—she couldn't find what she wanted, so she made it herself. This collection is an ode to that attitude.
Rykiel Forever, which ranges in price from $185 to $1600, will be available on March 15 at Sonia Rykiel boutiques in Paris, New York, and London, as well as at other select retailers.
0 Comment