"Another day, another Spring 2017 campaign." The preceding sentence has become this writer's own personal Groundhog Day-style loop. And yet, it is another day, and there are more Spring 2017 campaigns to discuss. And while they occasionally have some things in common, no two are the same. Is this why such importance has been placed on images being creative? So that faithful ad watchers might have some reprieve from the monotony of visual stimulants designed to create desire, thus motivating conspicuous consumption? Are we being tricked into believing that brands that produce "different" campaigns must have a "better" product? If I believe, wholeheartedly, in the dream of Fashion, will it absolve me of my guilt over pushing luxury consumerist propaganda as topics of serious cultural consideration?
I will stare out a window. I will contemplate these things…later. In the meantime, another day, another group of Spring 2017 campaigns!
First up is Chanel. The images were, as always, lensed by Karl Lagerfeld, and take inspiration directly from the technology-themed runway show (and collection). Arizona Muse stars in the ads, which also feature a motion component: Computer glitches spark in the background of the images—a feature perfect for the Internet. Also featured? The Chanel robots that opened the Spring 2017 show, and some cornrows (on Muse), which have already begun to spark conversations over cultural appropriation.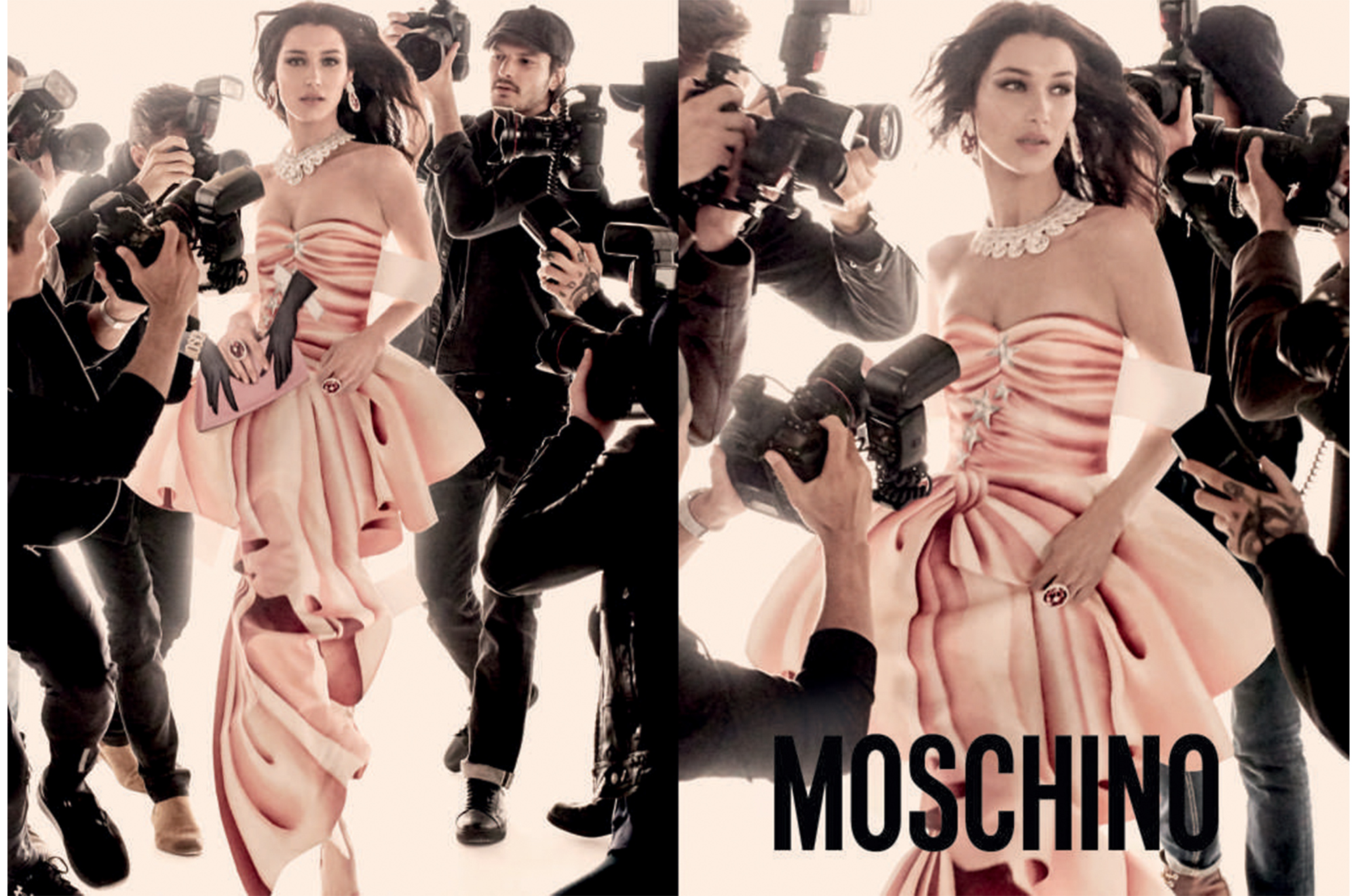 Photo: Courtesy of Moschino
Moschino went in the opposite direction, completely ignoring the paper doll theme of Jeremy Scott's collection, and instead showing the Hadid sisters being hounded by paparazzi. Scott brought in the A-team to create the images, with longtime collaborator Carlyne Cerf De Dudzeele styling, Guido Palau doing the hair, Pat McGrath on makeup duty, and Steven Meisel photographing the whole shebang. While it would have been predictable for the ads to further the paper doll theme, some aspects of the collection (specifically, the white tabs) are lost in the pictures.
Speaking of the Hadid sisters, it turns out both Bella and Gigi will star in the new Fendi campaign, which was shot by Karl Lagerfeld. Bella released a pair of solo teaser images on her Instagram earlier this week, and while Gigi has not posted anything yet, Models.com has a snap of the elder Hadid wearing the runway barrettes and credits her as one of the campaign's stars. So, yeah. The Hadids will likely be just as big this year as they were in 2016.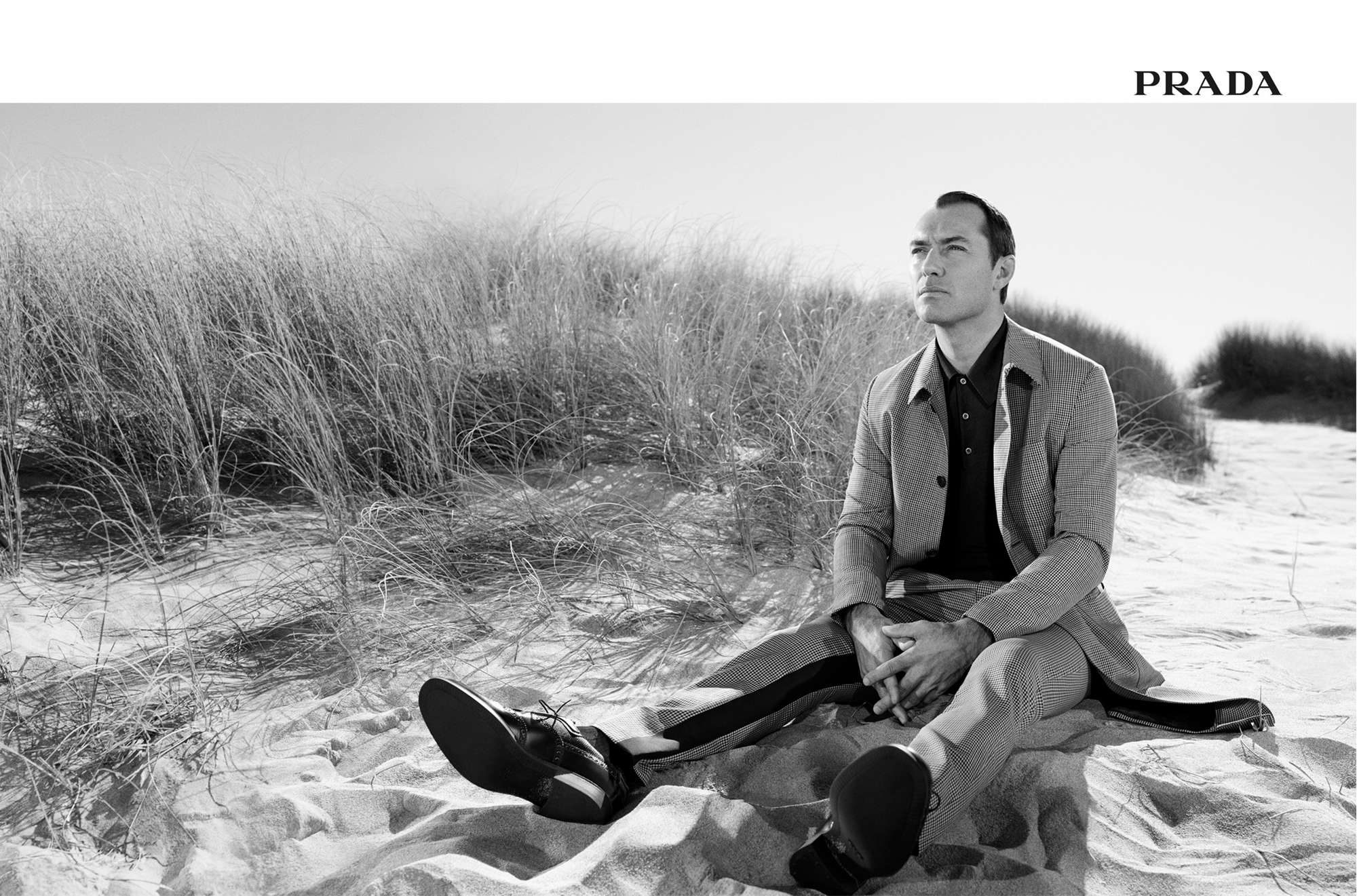 Photo: Courtesy of Prada
Finally, Prada has released an expansive campaign, a "reimagining" aptly titled "360". Essentially, there are four different sets of images, all shot by Willy Vanderperre, and a corresponding video combining the visuals. The ads star Jude Law, Saskia De Brauw, Dylan Fender, Jonas Glöer, Amanda Murphy, Masao Parris, and Kiki Willems, among others. But it doesn't end there—a second campaign film, titled "A Story", starring Jude Law is set to be released on January 11. If it's anything like Prada's last film, Past Forward, we're in for quite the spectacle...

0 Comment