New York Men's Day wrapped its second season at Dune Studios yesterday, and it really is an entirely different beast since more humble beginnings at Industria. Erin Hawker, who started the initiative even before the CFDA started NYFWM is actual dynamite. Like, if you lit her signature hat on fire, I'm convinced she would explode and leave a crater the size of her native Wisconsin in the earth. Thousands of people would lose their lives, but trust me, Erin would survive—she's made of much stronger stuff than most.

Initially, Cadillac came on as the headline sponsor of NYMD (NYMD is not to be confused with the CFDA's NYFWM—so many acronyms, try and keep up) and then shifted its focus to the broader week. Thank Frank that Project Trade Show is now on board (and by Frank I mean Project president Erik Ulin). As the new headline sponsor, Project brings an alignment that Cadillac couldn't. Project is all about brands and the success of those brands along with the success of the stores that sell those brands. It's big business, and both NYMD and Project have been working to support up-and-coming designers for many years. Their scissored collision is a perfect fit.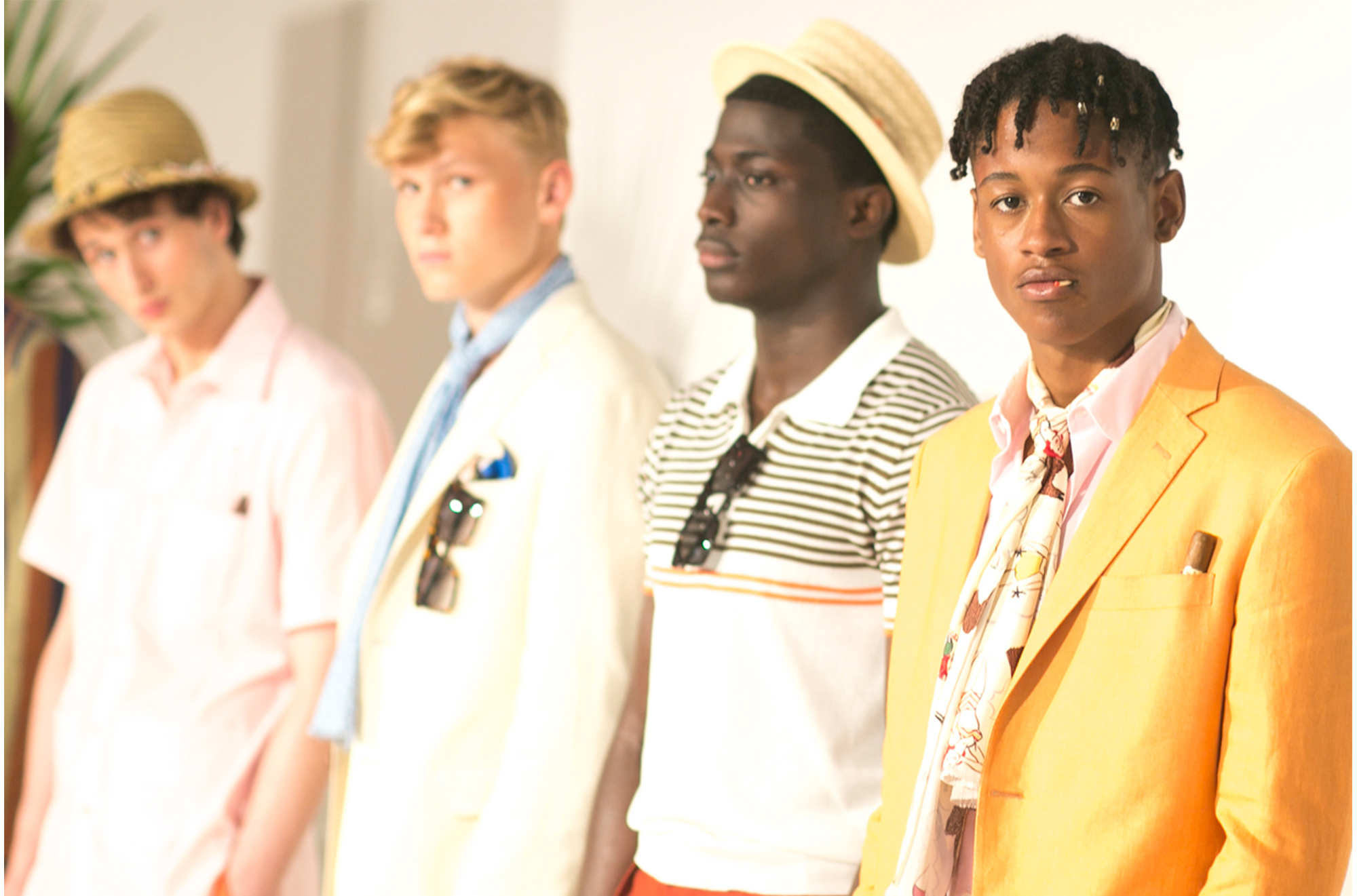 David Hart
Photo: William Buckley
This season, all the menswear editors, fashion directors, photographers, and fashion journalists flocked to the space. There is something inertly social about NYMD that isn't as strong at the single shows. People wander about among the different studios—each with its own presentation—air-kissing and catching up, and this season either sipping on the fresh virgin coconuts courtesy of Lab Series, or in the Project lounge drinking iced coffee or kombucha.

Brands presenting this season included David Hart, Daniel Hechter Paris, Descendant of Thieves, Wood House, Krammer & Stoudt, and Private Policy. Muscled men in nothing but Bodywild underwear courtesy of another industry legend, Joe Thiel, flanked the entrance to the studios and the hallways. (It was horrible! And that's a lie.) Outside, surrounding a huge lawn, Project presented some of the key brands they'll be showcasing at the Jacob K. Javits Convention Center next week—M. Singer, WRK, Michael Bastian, and Faherty. An amiable wench in white overalls offered the fashionable crowd alcoholic ice pops (also horrible—also a lie), and such menswear icons as Bergdorf Goodman's Bruce Pask, GQ's Jim Moore, and me, walked about checking out clothes and talking shop. It was chic.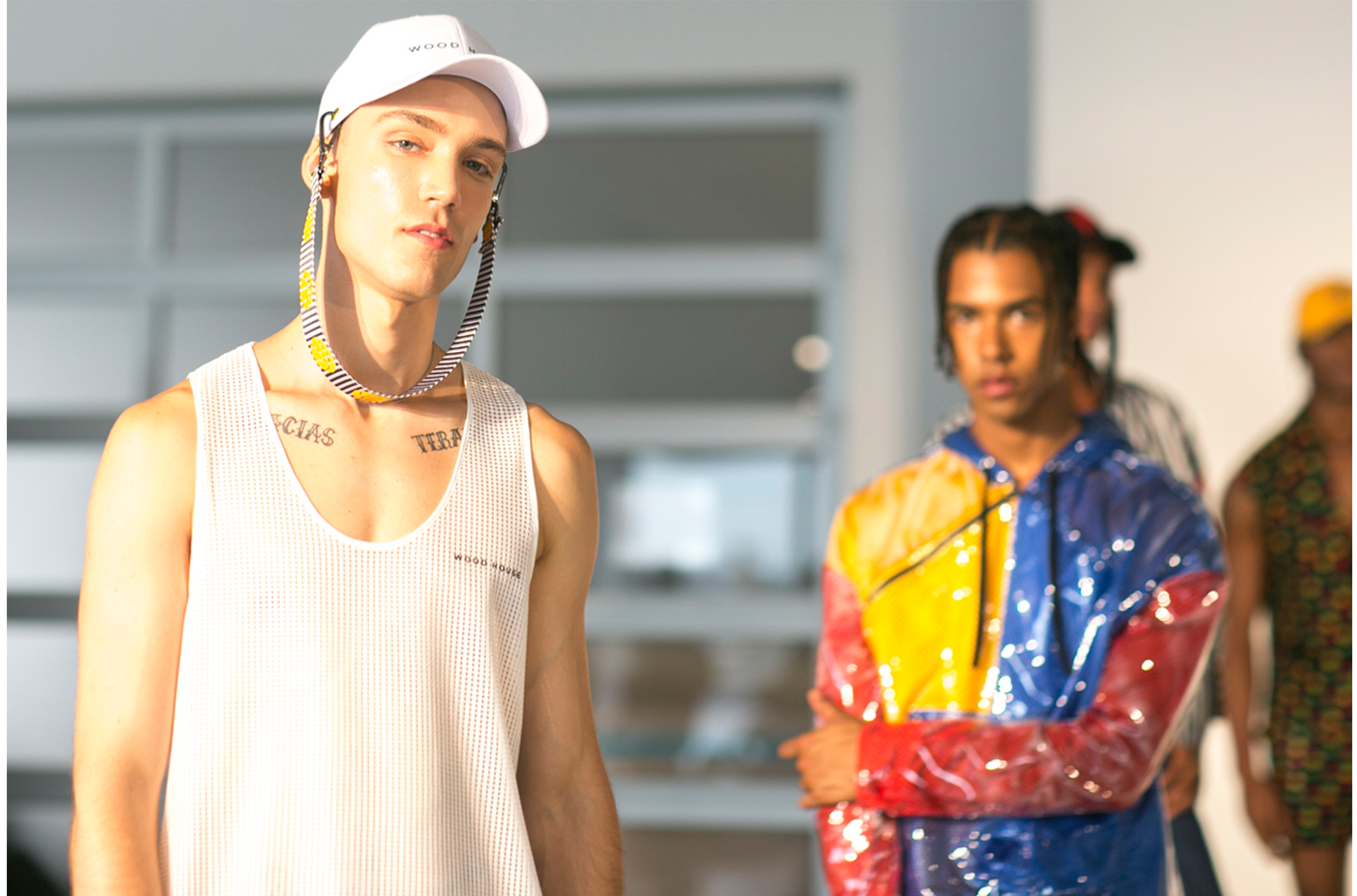 Wood House
Photo: William Buckley
0 Comment