Nearly six months ago models, Clémentine Desseaux and Charli Howard started the All Woman Project, a body-positive campaign that set its sights on celebrating diversity. Now, the duo is back with an all new set of images, a new partner, and an expanded cast of models.
"That was super important to us, because some of the feedback we had on the first one was that it was only models, and they were all different colors, but still, it was missing some kind of diversity," Desseaux explained of mixing non-professional models into the shoot. "For us, it was really, really important to push it further, and to push the boundaries in terms of diversity."
Quincy Davis and Mari Agory
Photo: Courtesy of All Woman Project
New additions to photo series include Lyn Slater, a 63-year-old fashion blogger and professor at Fordham University; models Mari Agory, Paloma Elsesser, and Khoudia Diop (who is only 18); trainer Holly Rilinger; and surfer Quincy Davis. Meanwhile, model Iskra Lawrence returns, as do Desseaux and Howard.
This season, the team has also found a partner in Aerie—the American Eagle-owned lingerie brand that caters to young women that made waves when it announced that it would hire more diverse models and cease Photoshopping its imagery. "They are the perfect partner," said Desseaux. "We were super happy and excited because it was our first choice. We had said 'no' to different partners in the past because they wanted to control what we were doing, and that was something we were not able to negotiate on. Aerie was so cool—[they] let us do anything we wanted. They just wanted to give us some clothing to wear for the shoot. That's it."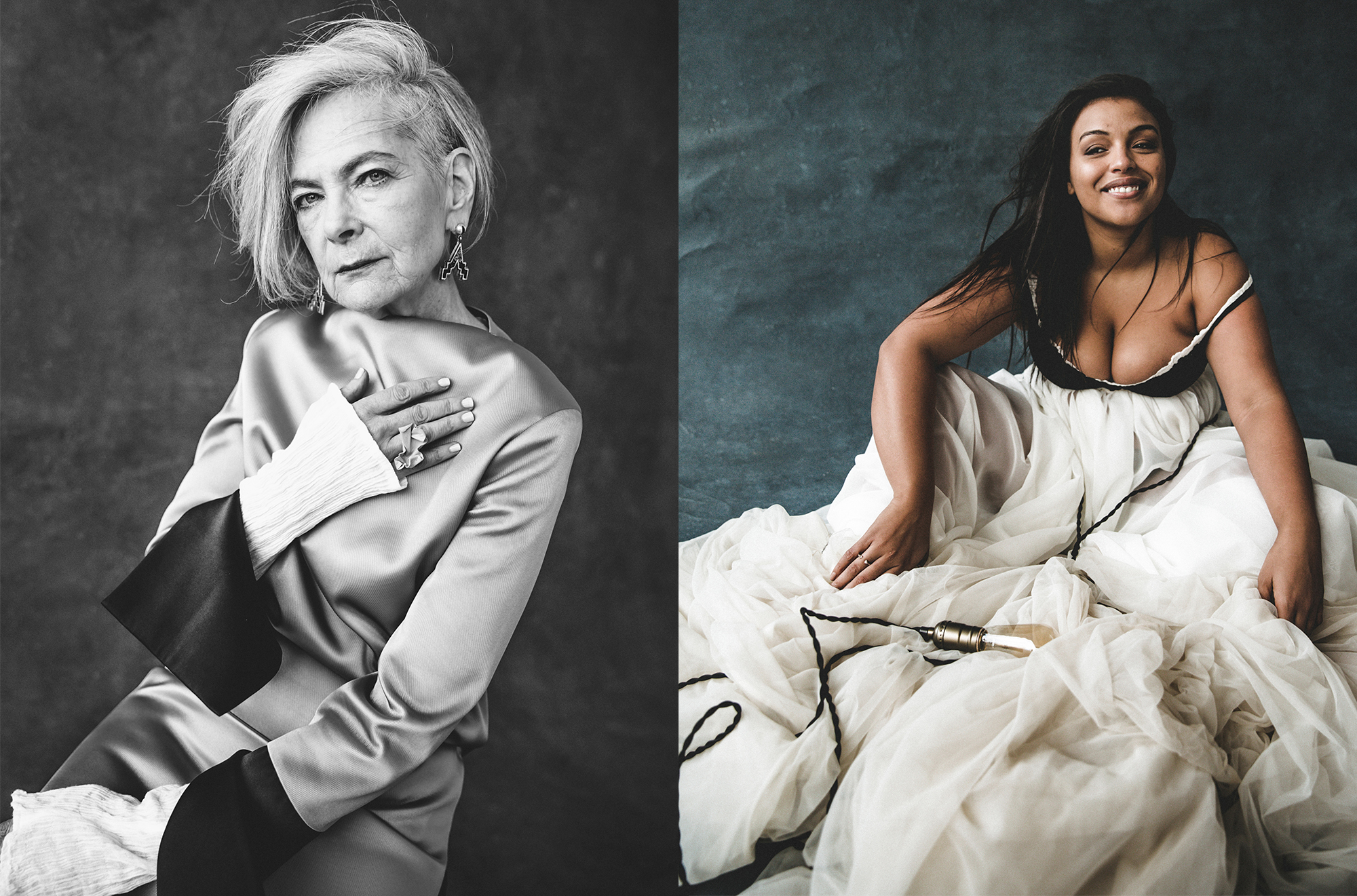 Lyn Slater and Paloma Elsesser
Photo: Courtesy of All Woman Project
As the All Woman Project (which will release a new photoshoot every fashion season) continues, Desseaux is hoping to turn inspiration into action. At an event hosted by Aerie earlier this week, high school- and college-aged girls got to meet Desseaux and some of the other models. A live Facebook chat was also held, which allowed her to reach out to the audience that just might benefit the most from seeing the images. "A lot of them ask if they can do their own All Woman Project locally in their school," she explained. "That's something we might start doing—raising money to do that with them, and helping out, and just pushing them to be entrepreneurs, and make their own change in the world by doing stuff like that—by promoting other women. That's where we're taking it next. We're excited."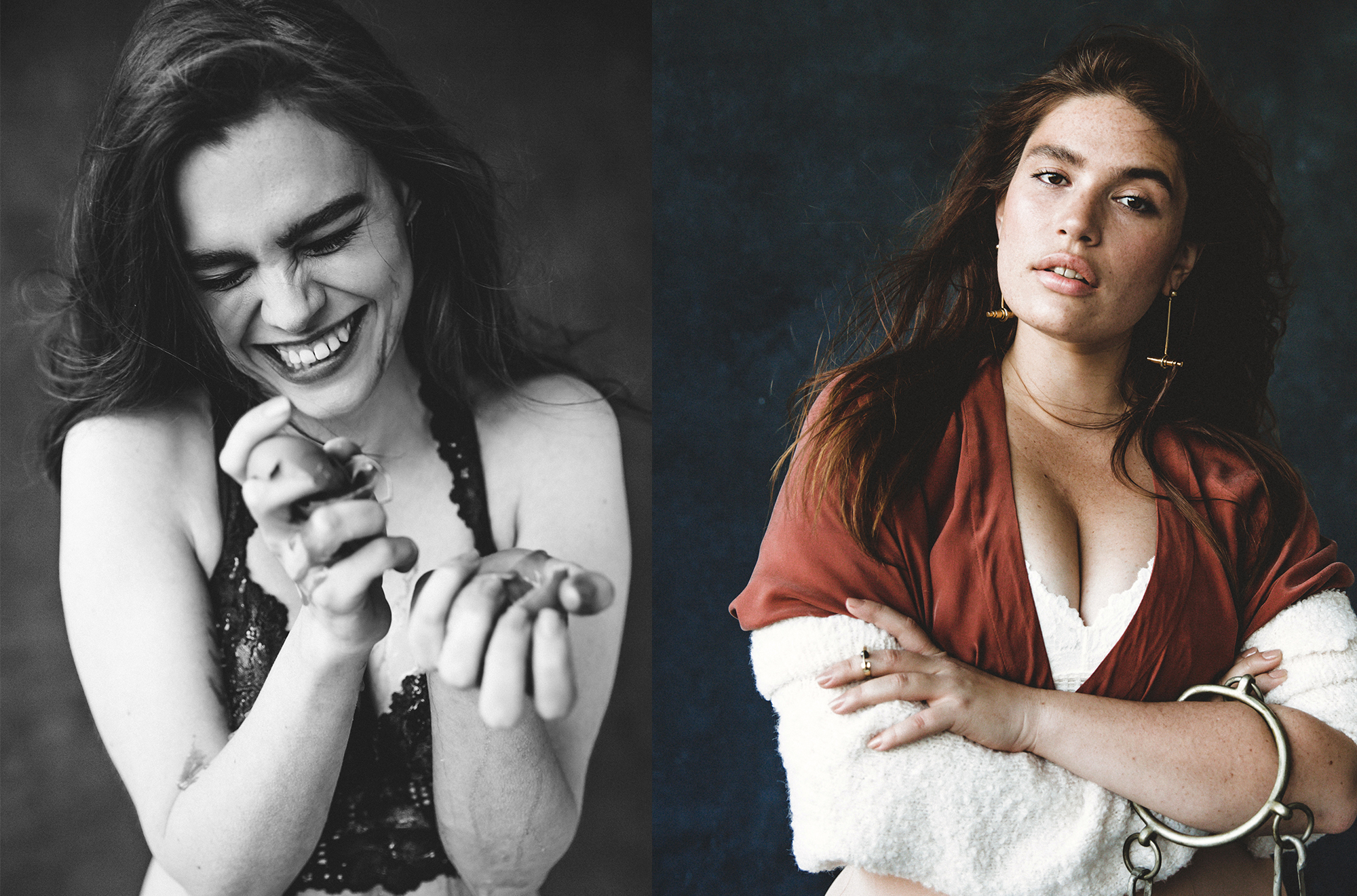 Charli Howard and Clémentine Desseaux
Photo: Courtesy of All Woman Project
Desseaux believes the fashion industry still has a long way to go, but that is not to say that she is focused on the negative. "We're going to see a little more [diversity] than last time, but probably still not enough," she said of this season's fashion shows. "But you know what? I think sometimes, we need to focus on what's better than the last time rather than what's missing. So hopefully, we can do that this fashion week."

0 Comment