Stories about long-distance relationships in apocalyptic times are not easily conveyed through clothing. Thankfully, Tim Coppens has supplemented his Fall 2017 narrative, the corresponding collection for which he showed in Florence last month, with a book, Candy Lips. The tome both showcases his tale, and also gives insight into his design process.
"I created this story of Max and Tequila for the collection, and there's a lot of pictures that are done with them in mind," he said of the book. Max is a New Yorker who travels to Belgium and meets Tequila. Parallels are easily drawn to Coppens' life—a Belgian who has since moved his business Stateside. "That's [the first] part of the story. The other part is the beginning [of the collection], where there's a lot of…just giving a little bit more depth to the brand."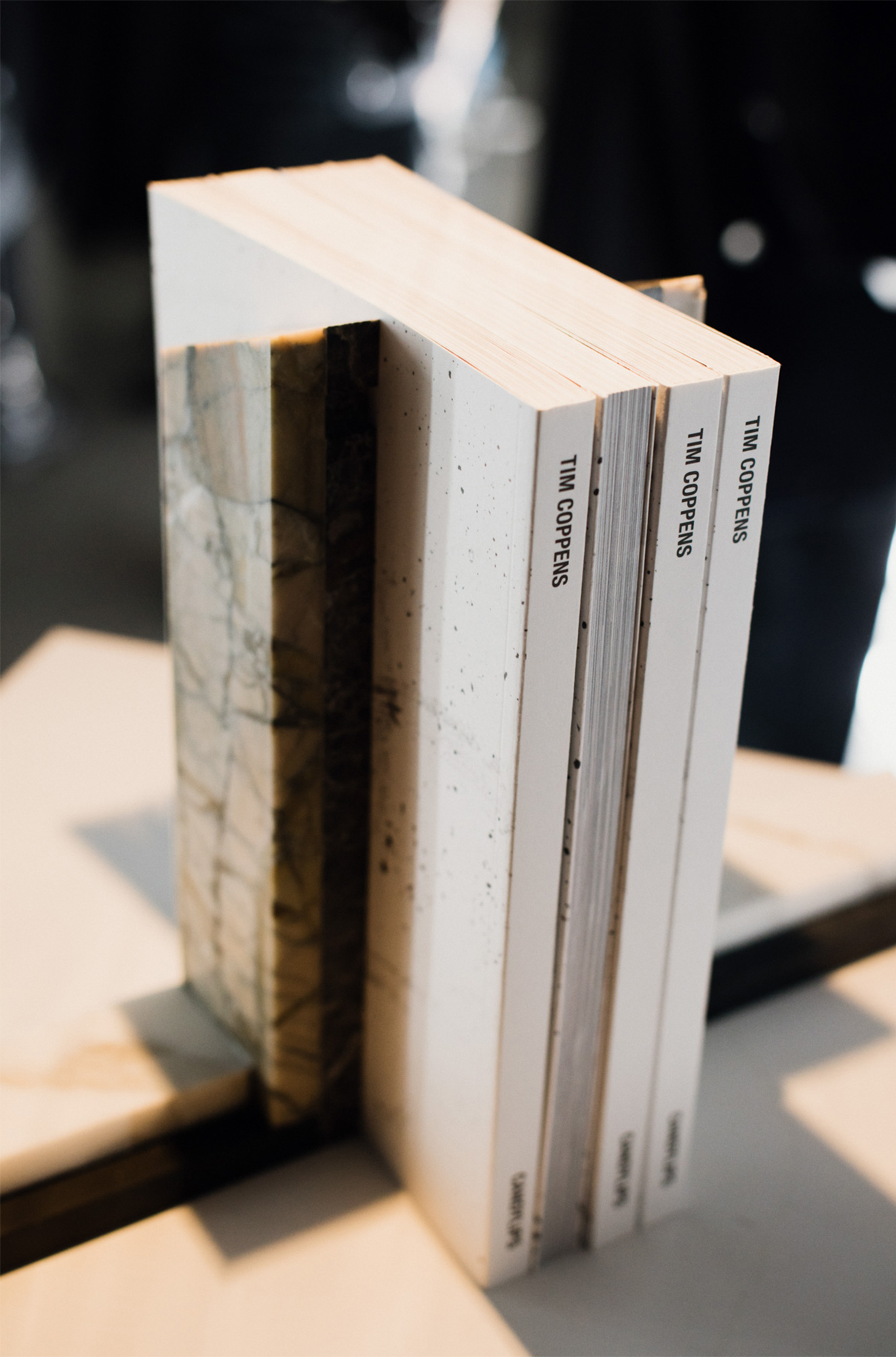 Photo: Courtesy of Tim Coppens
A capsule collection, which Coppens presented at last night's event, feature pieces printed with images from the book, but in terms of clothing, his main line, which was also on view, pulls the focus. Equestrian influences are mixed with sportier motocross elements, both of which are references to his characters Tequila (who has a white horse, in his story), and Max (who rides a dirt bike). It's a seamless mix of casualwear—almost athleisure—and timeless tailoring.
While the collection was created in five months, pulling the book together took only about a week. "I think these things sometimes are good that they just [makes exploding noise]. They're done like that," he commented on how it all came together. "They're super fast. There's a lot of work in the clothes, and a lot of work in like the quality and all that stuff. The book is just an assembly of collages and pictures [documenting it]."
The book, which launched last night, is an interesting project in reflecting on a designer's production process, from concept, to design, and back to celebrating the original concept. While fashion lives to change, Candy Lips exits as a photo album just as much as a commercial object.
0 Comment