Danish model Ulrikke Hoyer claims she was cancelled from walking in the Louis Vuitton Cruise 2018 show because she was told she was "too big."
Sharing her story on both Facebook and Instagram, the 20-year-old alleges that in April, Louis Vuitton showed interest in having her walk in the Cruise 2018 show, which took place in Kyoto, Japan on May 14. She flew to Paris for a pre-show fitting on April 25 and was confirmed for the show. Weeks later, she flew 23 hours to Japan days before the show, but after a fitting there, Hoyer was told by her French agent that the casting team thought the model had "a very bloated stomach" and a "bloated face," and told the agent to instruct her to consume "only water for the next 24 hours." The next day, the model was scheduled for a third fitting but was cancelled from the show before it even occurred. At that time, she was told her back measurements were also an issue.
Though Vuitton will likely have to mitigate some bad press, it seems most of the accusatory tones of Hoyer's tale are aimed at casting agent Ashley Brokaw and one of her employees, Alexia Cheval. The model even claims that Cheval made sure Hoyer didn't consume food pre-show, writing, "She said good morning to me and the other girls and looked at me, then down on my non-existent plate and up at me again. She was checking if I had been eating food."
The model goes out of her way to avert blame from Vuitton creative director Nicolas Ghesquière, saying, "[he] is super nice and treats everybody with respect and even remembers all the girls' names," and further throws shade on Brokaw by hashtagging rival casting director James Scully, who has emerged as an outspoken advocate for models' rights.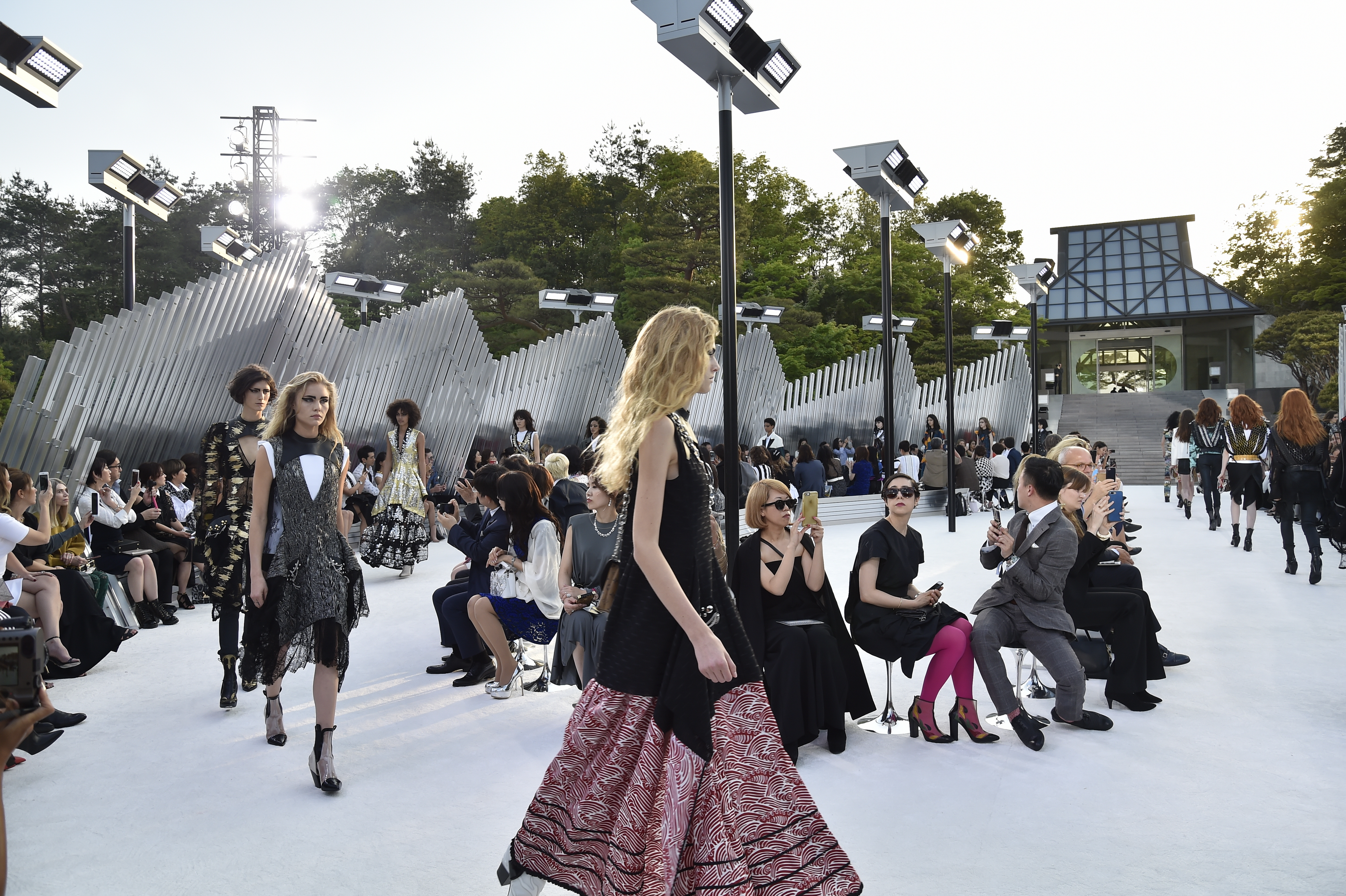 This comes on the heels of some regulatory measures being put into place in France to protect the health and safety of the model community. Along with the French election earlier this month, regulations decreed in 2015 were enacted, requiring models to have a medical certificate that verifies their general physical wellbeing and that they have a BMI over 18 if they are older than 16 years old. Employing a model without meeting these health requirements could result in a fine of up to 75,000 euros and six months in jail. As Louis Vuitton is a French brand, there could be legal implications should the government choose to pursue and investigate if the entire cast was certified. And as social media outrage is the most effective means of drumming up buzz these days, it would seem they may be the first target of the new law.
0 Comment