Keeping an eye on student designers has been becoming more and more important within the industry, usually through competitions. But for its 20th anniversary, Zadig & Voltaire has a different approach to fresh talent appreciation: inviting them to create a capsule collection.
Recently, the brand partnered with 25 students from the Penninghen graphic design school in Paris to create a capsule collection. The project, which was coordinated by art director Antoine Leroux-Dhuys, who works with the school, and Zadig's creative director Cecilia Bonström, gave students "carte blanche to put a modern spin on [the brand's] must-haves," according to a statement.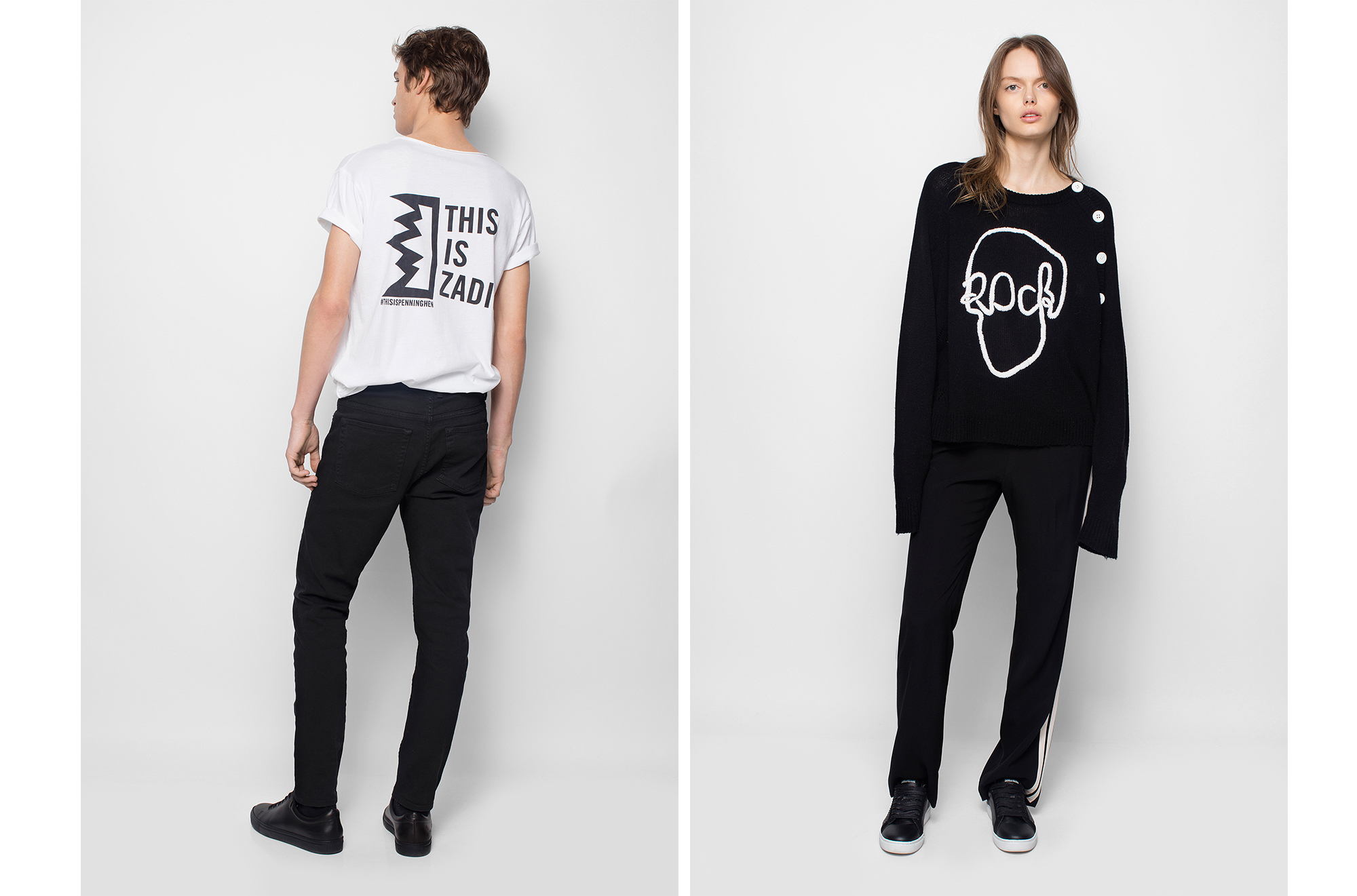 Photos: Courtesy of Zadig & Voltaire
If you'll notice, the label chose to collaborate with graphic design student (not fashion students), which is kind of an inspired choice. Fashion design encompasses many different types of creative work, and this partnership no doubt made some students consider the fashion industry as a career path.
Over the course of six months, the students were given access to the label's archives, and created a final collection of re-worked Zadig & Voltaire staples, including biker jackets, t-shirts, military jackets, and the Rock clutch. The end result is a whimsical take on the otherwise too-cool-for-school (see what I did there?) brand.
The collection will be available in 50 stores and online in June.

0 Comment