Last night, at the new Zaha Hadid-designed luxury apartment building in Manhattan's West Chelsea—the first residential space in New York designed inside and out by the late architect—the mood was anything but somber. Hadid, whose sleek, futuristic designs earned her worldwide recognition (and a Pritzker) passed a little over one year ago, but her legacy felt very much alive. The occasion? The celebration of her collaboration with Bulgari for its B.Zero1 Design Legend collection, which includes a redesign of the Italian jewelry company's iconic spiral ring that resembles the Colosseum in Rome, where Bulgari is headquartered.

"I'm really happy right now," Bulgari president of North America Daniel Paltridge said. "It's great to celebrate this—especially in a building like this."
The interior of Hadid's new space sits a stone's throw away from the High Line and feels exactly like walking into a spaceship. It's curvy and fluid and totally unorthodox, with the kind of graceful innovation that the Iraqi-British designer is known for, which is perhaps why Bulgari tapped her to collaborate in 2015.
"The ring is one of the most iconic things we have in the collection," Paltridge said. "It's something everyone recognizes the house for, so we decided to pair that with the most iconic architect on the planet."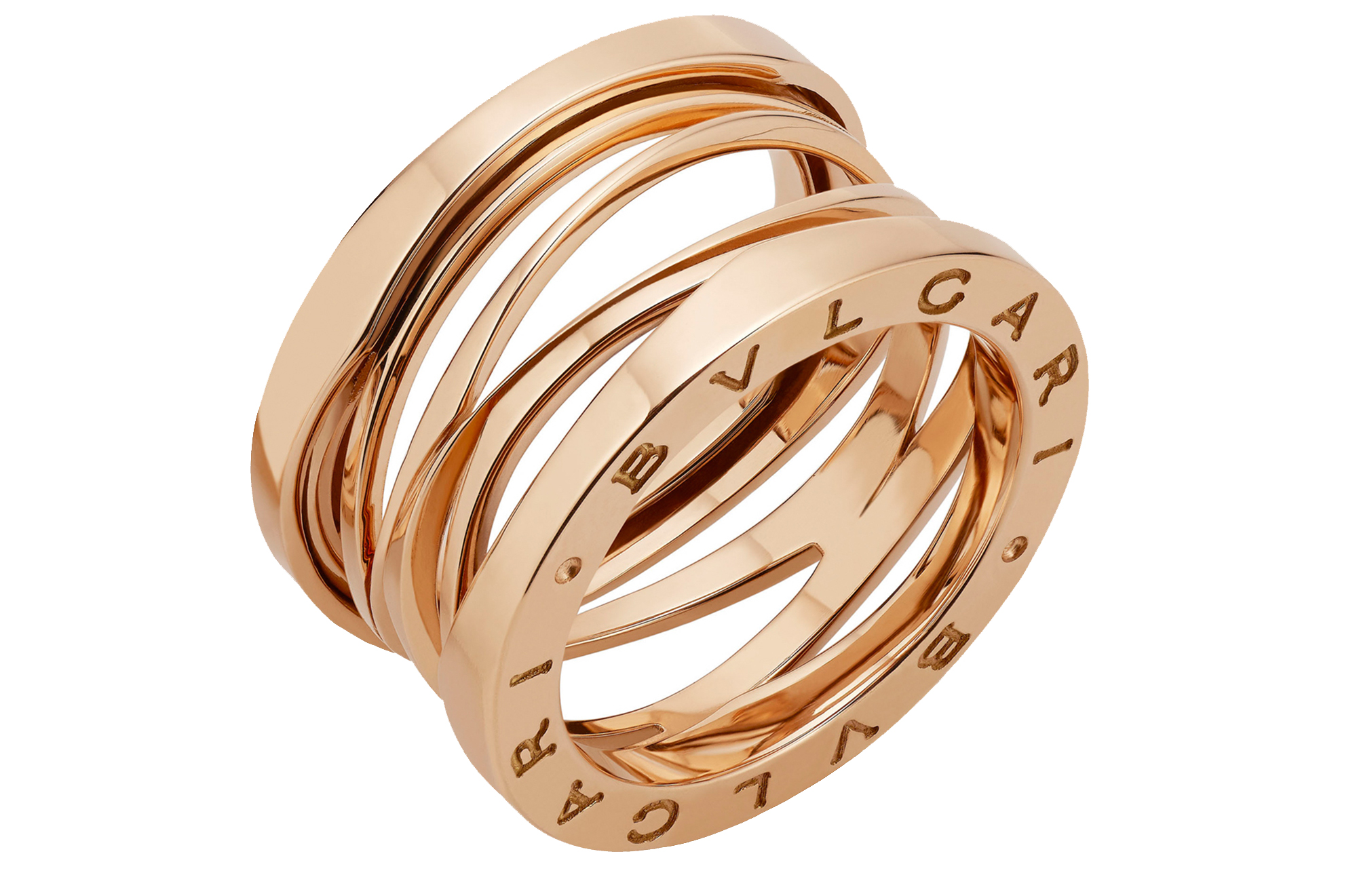 Photo: Courtesy of Bulgari
The ring was originally introduced in 1999, and it's been redesigned and guest-edited throughout the years. (Sculptor Anish Kapoor's reinterpretation featured a mirror-like finish around it.) Hadid's wavy, geometric version comes in pink and white gold, with prices starting at $2,050 for the three-band version.

It was an organic partnership, explained Maha Kutay, director of Zaha Hadid Design, especially given that the two worked together previously on installations in Abu Dhabi and Milan. "From our side, when were tackling the design [of the ring], we felt it was important to deal with the heritage of Bulgari as well as our language and our DNA. The outcome was a mix between the two."
Hosted by Paltridge, Kutay, and Architectural Digest's Amy Astley, more than 200 guests feted the ring's U.S. launch, while Sant Ambroeus provided small bites and fizzy cocktails and DJ Hannah Bronfman supplied beats.

"I loved Zaha," mused Paper's Mickey Boardman, who was munching on popcorn. "It's nice to celebrate this positive, powerful, legendary woman."
"We're just so happy to be here," added Paltridge. "It's great for our brand because it adds this touch of modernity but also legitimacy. Her legacy lives on."
0 Comment