Ashley Graham is having quite a year. In January, the 28-year-old, Nebraska-born bombshell made history when she became the first plus-size model to cover Sports Illustrated's swimsuit issue. Kneeling in ocean waves while wearing a teeny purple and yellow bikini, the size-16 beauty, who was scouted at the age of 12, appeared flawless, gorgeous, and yes, insanely sexy (this is Sports Illustrated we're talking about, after all). She and the magazine were praised for celebrating healthy women's bodies that don't necessarily represent the oh-so-slim ideal pushed by the fashion biz and mainstream media.
Just months later, Graham, who has modeled for brands including Levi's and Lane Bryant (she walked in Christian Siriano's show for the latter, and appeared in its 2015 #ImNoAngel lingerie campaign, which was a not-so-subtle criticism of Victoria's Secret), pushed boundaries further, becoming the first plus-sized model to cover Maxim. But it's not just Graham's good looks that make the IMG-signed model headline-worthy—it's her confidence, poise, and determination to send a message that you can be beautiful even if you're not a size two. She has become somewhat of a spokesperson for body positivity, and while the fashion industry still has a long way to go when it comes to accepting women of all shapes and sizes (why are we still using the term "plus-size" anyway?) Graham has indeed been moving the conversation in the right direction.
Her latest coup is a swimwear line with swimsuitsforall. Having launched on May 23, the range, which was inspired in part by James Bond, provides covetable maillots and bikinis for women size eight and above. Here, Fashion Unfiltered speaks with Graham about her new collection, the challenges she's faced throughout her megawatt career, the root of her self-confidence, and what she dreams of doing next (hint: it's TV).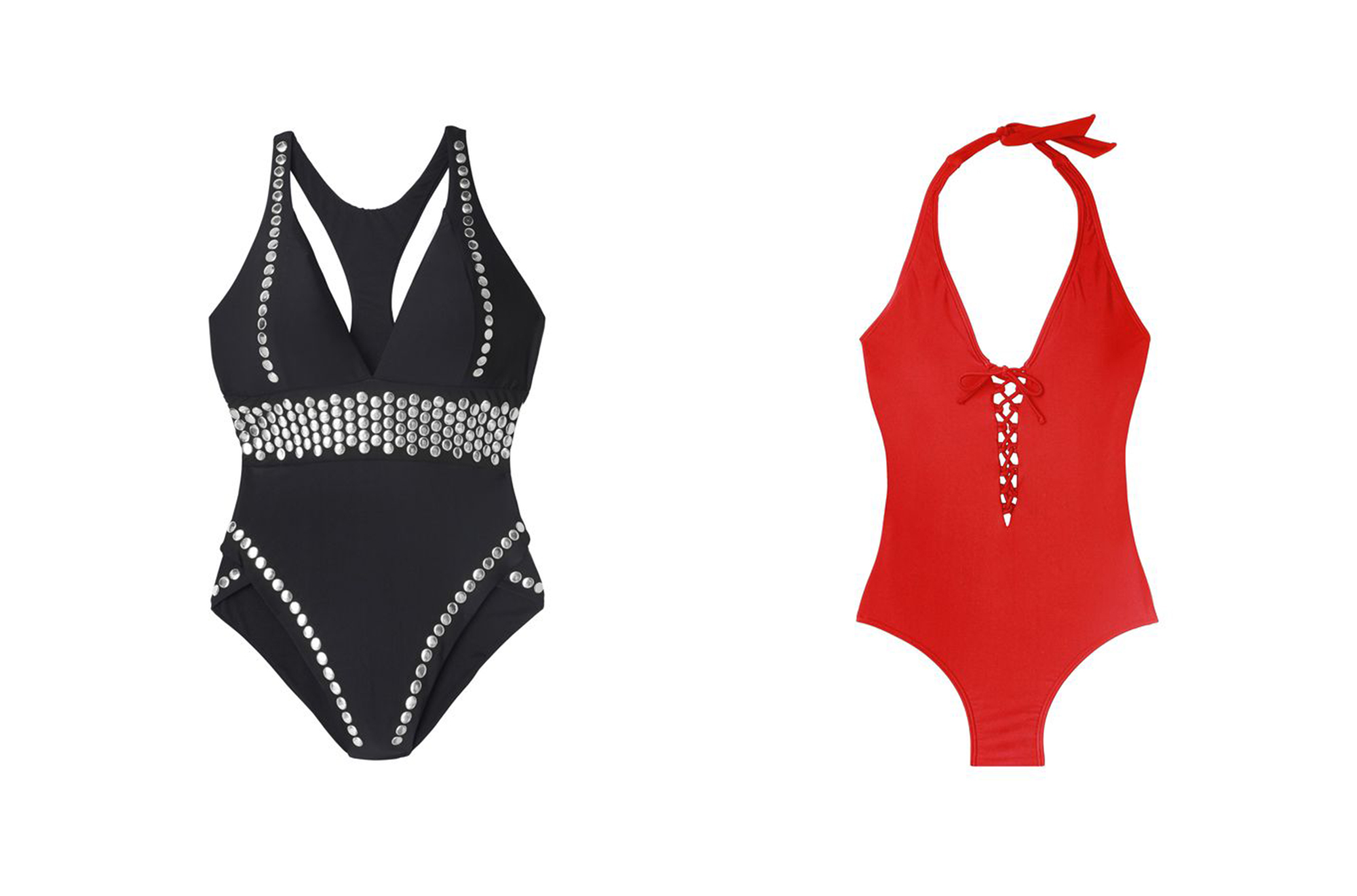 Photos: Courtesy of swimsuitsforall
Katharine K. Zarrella: Why did you feel it was important to create this line of swimwear?
Ashley Graham: Swimsuit shopping can be challenging, especially for curvy women whose choices are limited to certain cuts and styles. I wanted to create a line of swimwear that was sexy and trendy enough to motivate women to enjoy the summer months – but I also wanted to make sure [the suits] were practical.
KKZ: I heard James Bond was the inspiration for the line. Why him?
AG: James Bond was an inspiration because he stands up for himself and defends what is his! That is the same sentiment behind women who are supporting the body positive movement, and they are my main inspiration and supporters. I want women to feel sexy, independent, and badass.
KKZ: This year alone you've covered Sports Illustrated's swimsuit issue and Maxim, walked in H&M's Paris runway show, launched a swimwear line, and so much more. What message do you hope to send to women through your success?
AG: I want to inspire women to be confident in their own skin. If I can walk the runway in lingerie with my cellulite showing, I want you to feel as though you can do the same!
KKZ: Historically, the fashion industry hasn't been the easiest place for curvy women to thrive. That's changing, but we still have a long way to go. What has been the biggest challenge in your career thus far?
AG: My biggest challenge and frustration is the preconceived idea about what models should look like and having to defend myself as a healthy, curvy woman. I am proud of my body, my strong voice, and what I've been able to achieve, whether that be runway shows, print campaigns, magazine covers, public speaking, or affecting the lives of so many women who consider me a role model. I am proud of all of my work and consider everything to be an achievement for myself and other curvy women.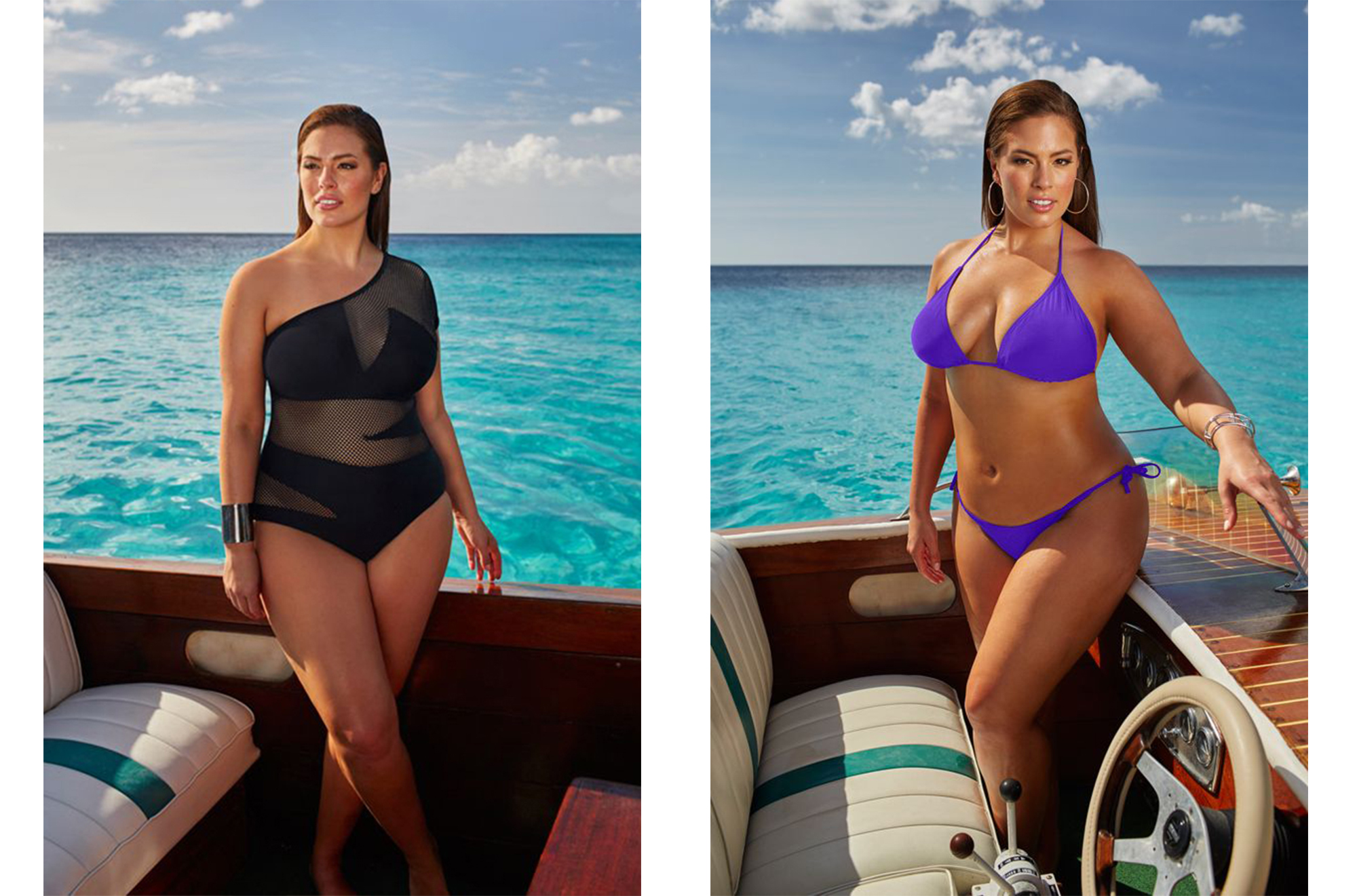 Photos: Courtesy of swimsuitsforall
KKZ: In the past, you've talked about struggling with body image when you were young. When did you realize that you were beautiful? And what did it take for you to get to that point?
AG: I was fortunate enough to have a strong and supportive mother in my life who always reminded me that I was beautiful inside and out. Because of her, I was a confident young woman. There was a point in my life where I started to lose self-respect. I was living in New York City alone and became unhealthy and started gaining weight. I would look in the mirror and hated what I saw. One day I realized that I needed to speak life back into my body. I started doing daily affirmations to remind myself that I was a bold, brilliant, and beautiful. After a while, I started regaining my self-confidence, met my husband, and became healthy again. Becoming totally happy with your physical appearance might not happen overnight. You have to work hard, but it will all be worth it.
KKZ: How would you like to see the fashion industry's treatment of women larger than a size eight or 10 change?
AG: I would like to see more curvy women included in beauty campaigns and on the runway. We've made major moves over the past two years, and we need to continue creating change.
KKZ: What's next for you?
AG: Hopefully my own TV show! I am looking forward to some rest and relaxation this summer by the pool in one of my new favorite swimsuits.
0 Comment