Professor Thom's—the two-story sports bar in Manhattan's East Village that often draws rowdy Murray Hill types—was the unlikely location on Friday night in which the fashion and art set toasted to Maurizio Cattelan's America, a golden toilet now on display in the Guggenheim's bathroom. Hosted by Ladyfag and sponsored by Diesel, the XXX-rated fete, titled "America, Flush and Repeat," was held in collaboration with Nicola Formichetti, a longtime friend of Cattelan's. And, true to form, Formichetti ensured this party would not soon be forgotten.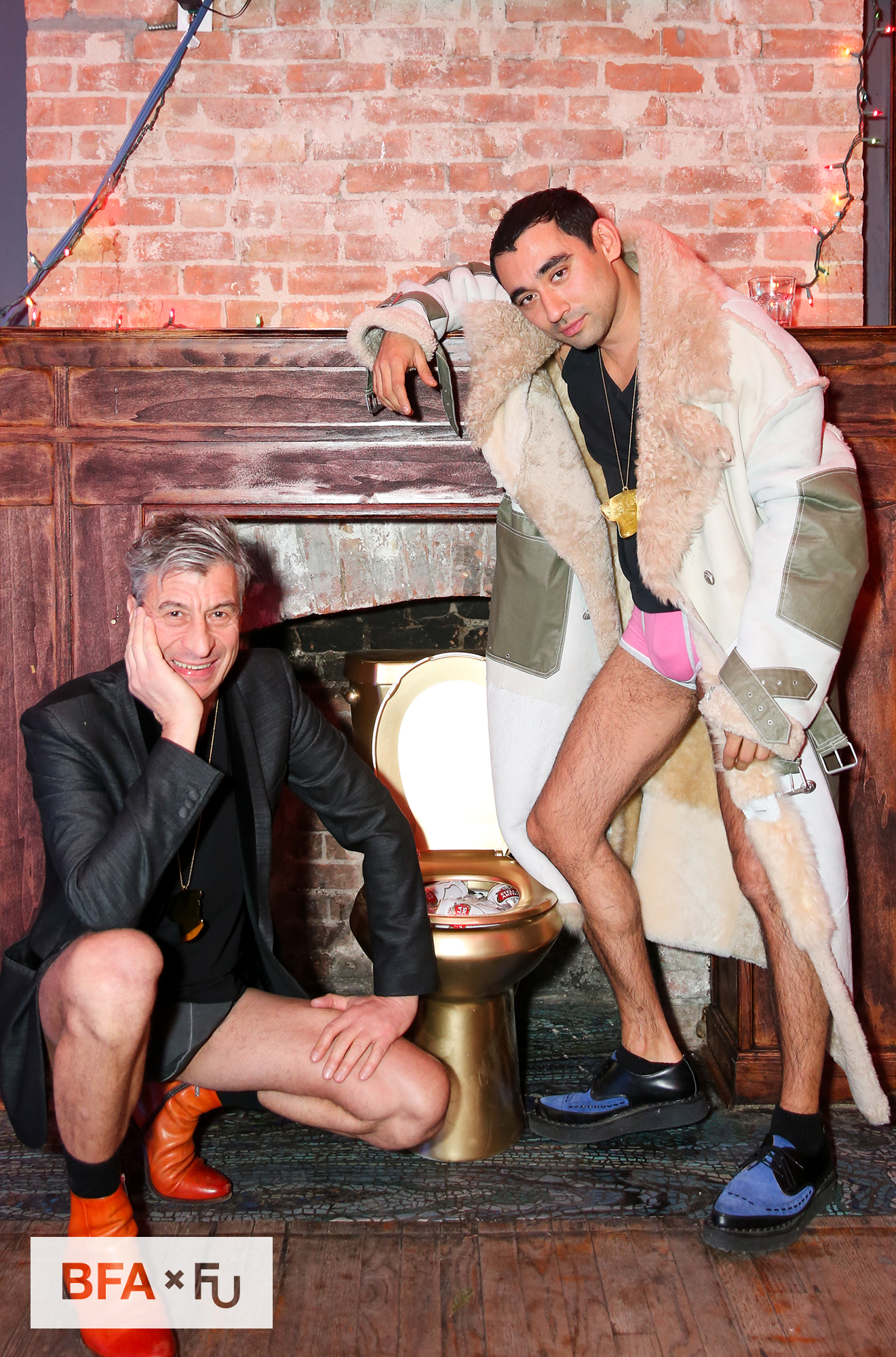 Photo: David X. Prutting / BFA.com. View more at BFA.com.
Upon arrival, guests were handed travel-sized cases of lube, Durex condoms, and porn DVDs featuring the Italian artist's gilded throne on the cover. Videos of fellatio and group orgies decorated the walls, while remixes of Whitney Houston classics and The Weeknd tracks kept guests like Richard Chai, Zana Bayne, and Visionarie's Cecilia Dean and James Kaliardos dancing throughout the night. The dress code? Underwear, obviously. "My favorite kinds are tight ones," Formichetti said, presumably referring to the snug Diesel briefs worn by the bartenders and go-go dancers. (He was in pink ones, natch.) There were neon-clad strippers present, but most importantly, an actual version of Cattelan's Trump-worthy can. (The one in the Guggenheim, installed on the fourth floor, is fully functional, by the way. This one, not so much, but it was filled with ice and beer cans, and made for a great photo op.) "[Maurizio] and I did a really fun party together at the Eagle once," said Ladyfag, referring to the famous leather bar in Chelsea. "We just figured we'd do it again, and it was really fun to collaborate with friends." Cattelan remained tight-lipped about the deeper meaning behind his new piece—"Don't write about it until you go see it," he said—but he proudly offered up that he and Formichetti have slept together. Literally. Like, caught some Zs side-by-side. "Once. Okay, twice. In separate beds," said Cattelan, who sported fitted briefs and a spiffy blazer. Around 2 A.M., Ladyfag hopped on the bar and announced an after-party location, somewhere on Essex Street. No specifics were given, but guests could simply spot the huddle of cigarette-smokers braving the sub-zero temperatures in their skivvies.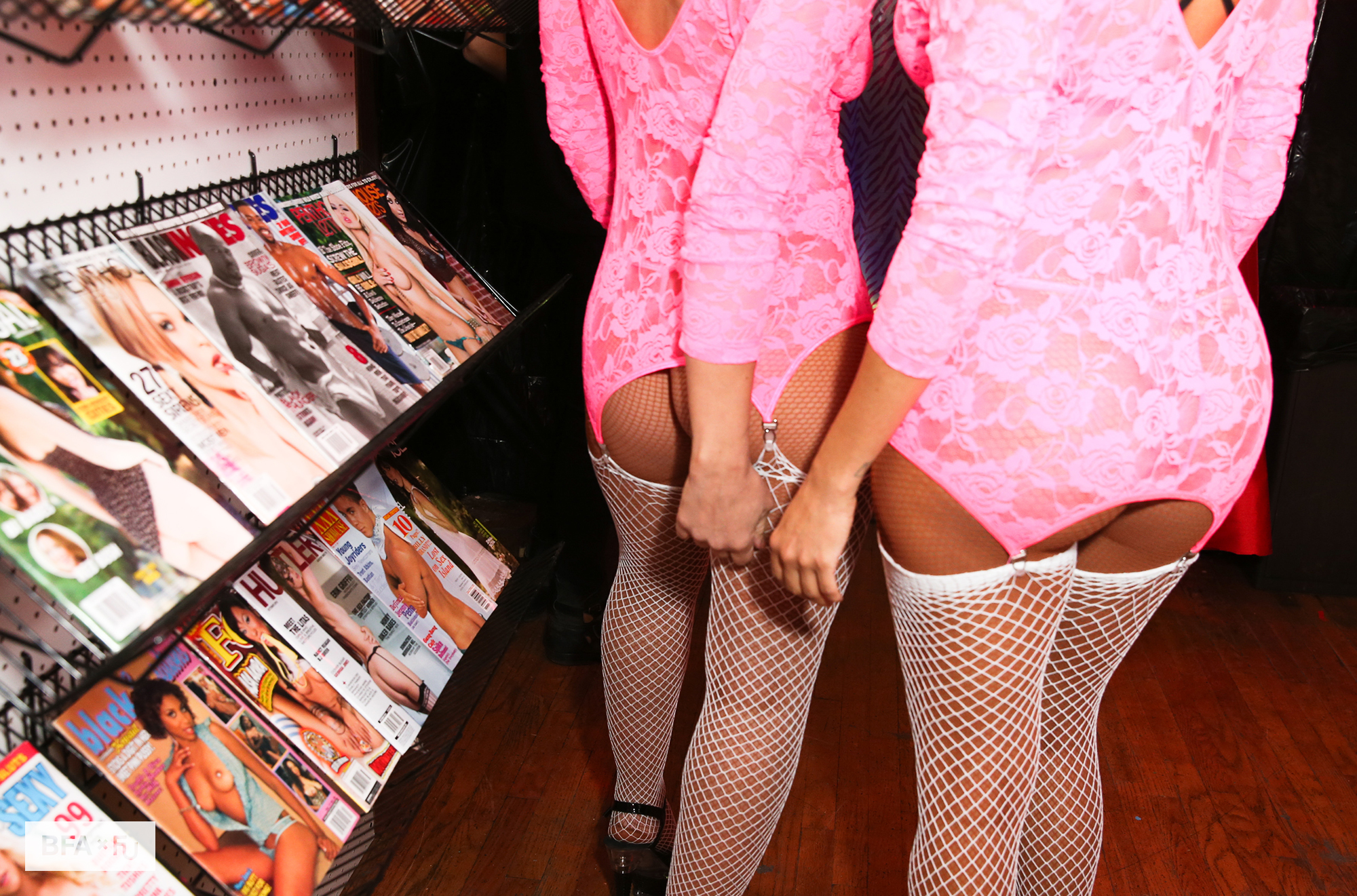 Photo: David X. Prutting / BFA.com. View more at BFA.com.
0 Comment