One woman should not have to make up for an entire industry's shortcomings, and yet model/blogger/student Deddeh Howard has stepped up to do so, producing perfect recreations of several fashion ads with one major difference: She, a black woman, is the star of them.
Titled "Black Mirror", Howard's images (photographed by Raffael Dickreuter) are similar to Nathalie Croquet's series "Spoof," which garnered a lot of attention last year. Both feature their images beside the original advertisement to give context to the viewer, and both have taken the time to make sure that the only real change from the original is the woman modeling. But the difference between "Spoof" and "Black Mirror" is that Croquet inserts a "normal" (read: non-model) into the images, altering their ability to entice, to sell. Howard, however, is a model. When she inserts herself into the campaigns, they still look like professional fashion images, not a parody. And this is precisely what her work is drawing attention to: That she and other models are being held back because of the color of their skin.
"We are bombarded everyday with flashy advertisements, billboards, and television ads that try to inspire us to buy the products that are hitting the market," Howard wrote in an essay she posted about the project. She went on to highlight the fact that said images very rarely feature models of color, and that, since her childhood, it has troubled her that some of the biggest brands on the planet seem to ignore an entire group of people. What's more, she continued, is that if a brand does hire models of color, only a very small number makes the cut.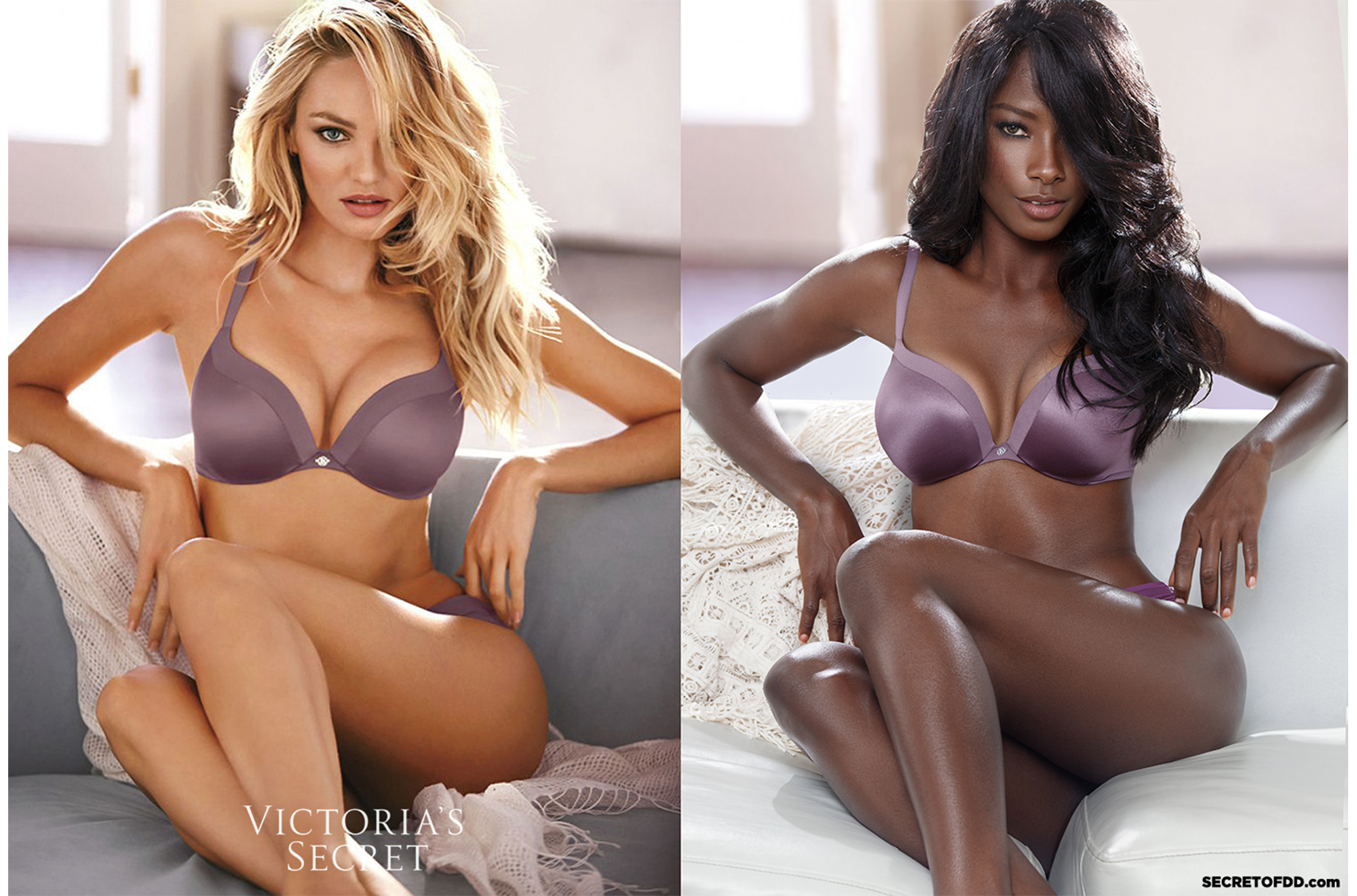 Photo: Raffael Dickreuter / Courtesy of Deddeh Howard
If the fashion industry sets a social standard for what is perceived to be the "ideal" beauty, and the fashion industry also uses an overwhelming amount of white models, then the viewers of said images are being told that whiteness is the ideal beauty.
For the past few years, people have been actively watching the runway, keeping track of all types of diversity being presented. For the Spring 2017 shows, just over 25% of the models that walked in the four major fashion cities were women of color. As for advertising, which is what Howard's project addresses, less than 22% of models that appeared in campaigns for Spring 2016 were white. It is one thing to look at campaigns and runways, see the lack of diversity, and do nothing about it. It is deplorable to see the hard numbers and still do nothing about it.
So how do we change this behavior? Nay, how to we fix this behavior? The entire industry needs to acknowledge that this is a problem, and the entire industry needs to actively take part in making it better.
Earlier this week at the Business of Fashion's "Voices" panel, casting director James Scully took the industry to task, highlighting some alarming things he's noticed of late, and also noted that the modeling landscape is very different than it was when he began his career in the late '80s and early '90s. "The things that made you who you were—your size, and your race, and your personality, which totally defined who you were and what you brought to the show—is totally a disadvantage in this business now," he said.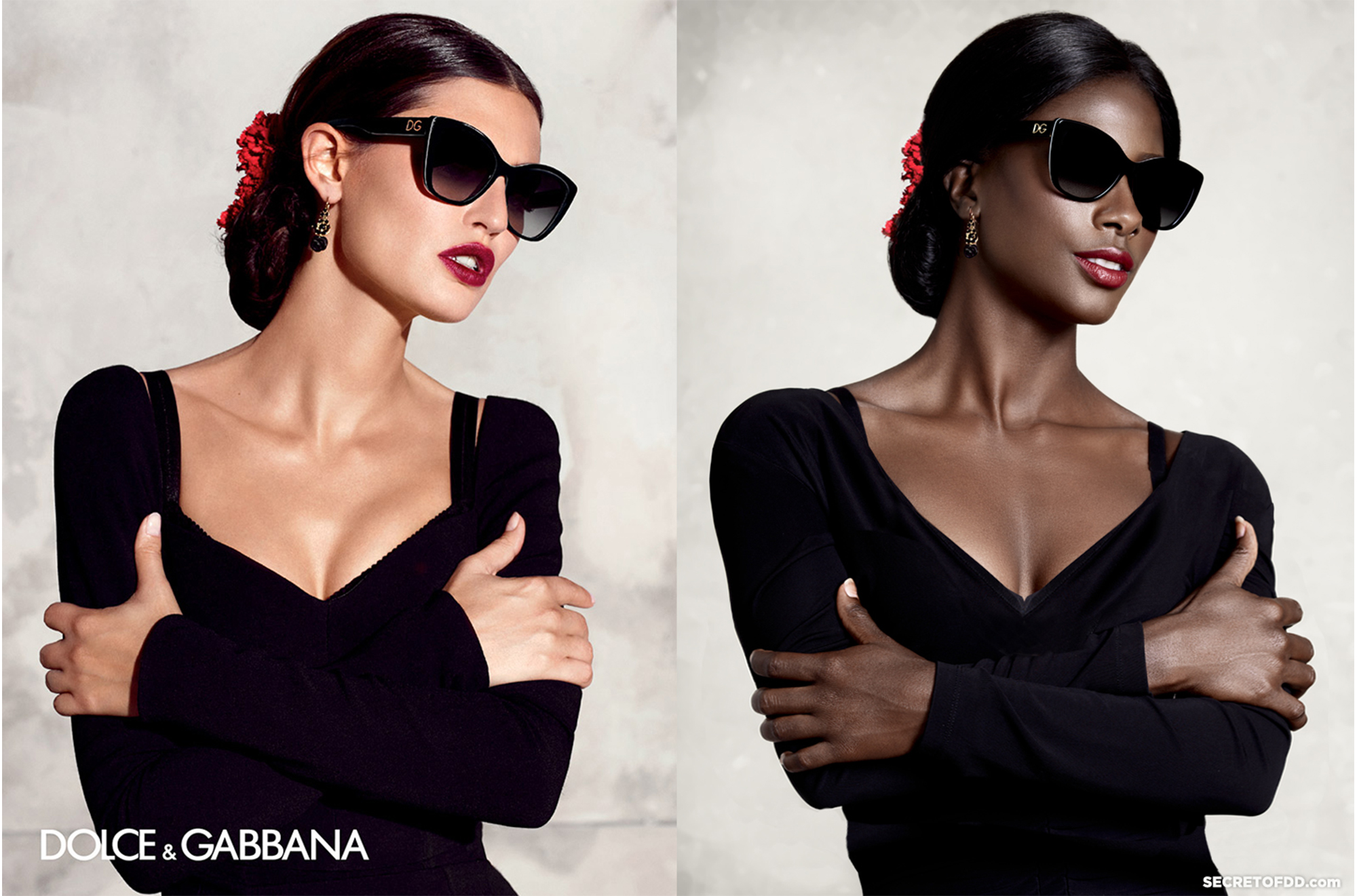 Photo: Raffael Dickreuter / Courtesy of Deddeh Howard
He recalled wanting to hire an up-and-coming model he adored for a magazine shoot early on in his career, but was told he could not because the photographer did "not shoot blacks". Scully, having none of it, (even pointing out that the unnamed photographer worked with black supermodels such as Naomi Campbell all the time, and for the shoot would be working with Pat McGrath), put his foot down.
He found out that the day of the shoot, the model was working, but the photographer didn't put film in the camera. The callousness of how she was treated prompted Scully to leave the industry.
When he returned two years later, things were completely different. "I just feel it's ironic now, because this business for me that was built on the beauty and diversity of women has totally been hijacked by a small group of stylists, casting directors, and photographers, who not only seem to dislike women, but go out of their way, everyday, to prove it on a daily basis."
Another issue lies with the modeling agencies themselves, who limit the number of women of color they represent—an issue Howard has dealt with. "I would walk into various fashion model agencies and I would immediately be compared to [the] one or two black model[s] that they had on the roster," she wrote. "Even though I was told by those agencies that I have an amazing look and [they] wish they could represent me, they already have a black model. Besides having an abundance of white models. It seemed as if one or two black models on the roster are enough to represent us all."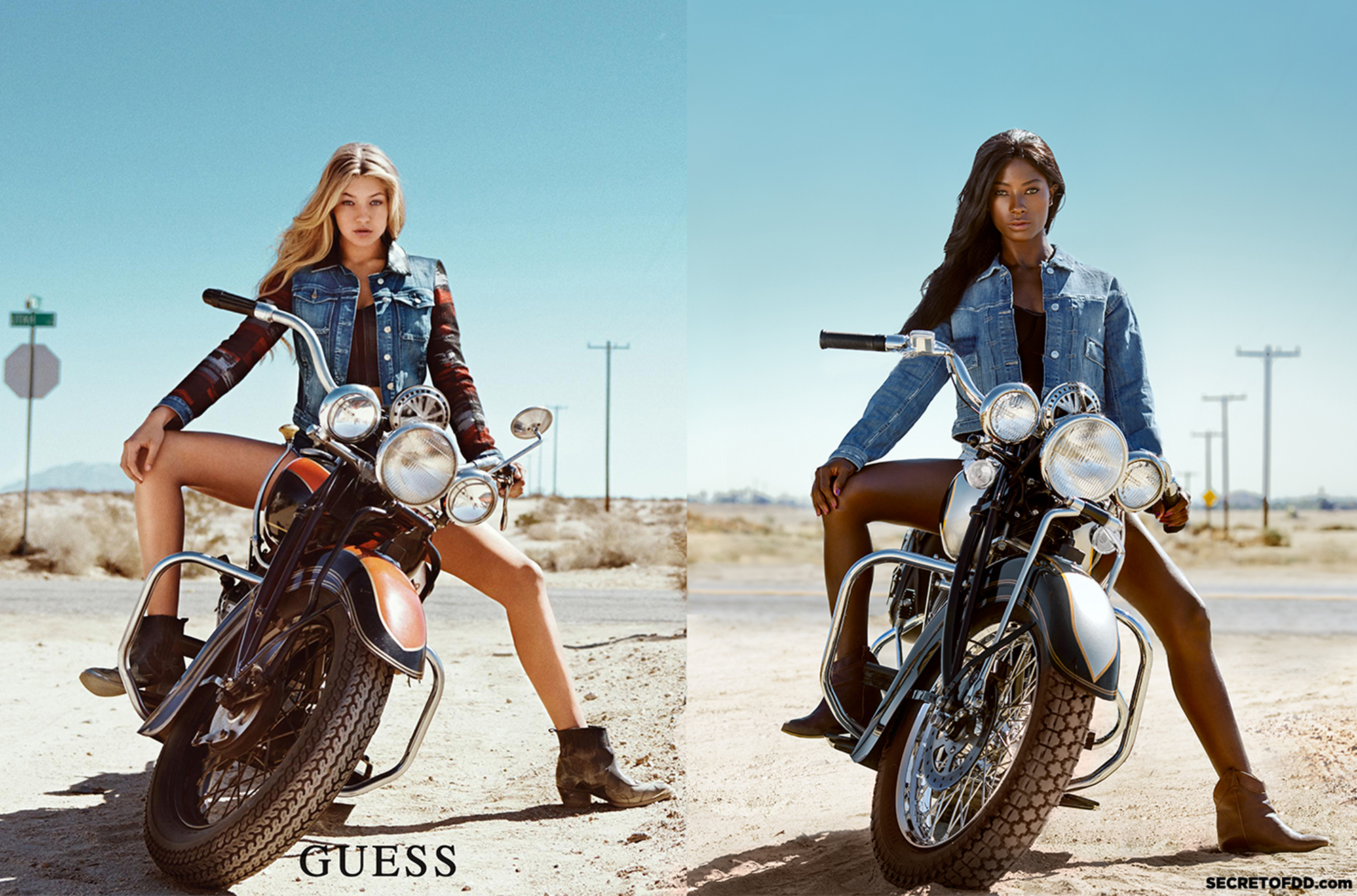 Photo: Raffael Dickreuter / Courtesy of Deddeh Howard
The same goes for designers—you can't call yourself a global brand while identifying with only one segment of the population. "We now have black and Asian casting directors being told by designers not to cast black and Asian models to their face," said Scully. "We have tones of European designers and stylists saying 'In Europe not being diverse is not a problem for us.' And that is completely the problem."
If Howard's "Black Mirror" shows us anything, it should be that increasing the representation of women (and men) of color has no effect on the final images themselves, but that the impact of those final images will have a positive effect on the viewers' perception of beauty.
"The visibility on these commercials and billboards matter[s] as much as having elected a first black President," Howard writes. "The next generation can only get inspired and reach for the stars themselves if they believe they can do it too. For that reason, diversity in ad campaigns is, in my opinion, much more important than you might think."
0 Comment