In Model Musings, contributing editor Brittany Adams discusses why catwalkers and campaign stars are more than just pretty faces

When Hollywood was roasted for having zero color in the 2016 Oscar nominations, I felt slightly relieved that the glare of diversity had momentarily deflected from fashion to another industry. While I am among the many who have cried, "Where are all the non-white models?" in recent years, I have to admit that 2015 was indeed a watershed moment for diversity in modeling—and for society in general.
It seems we're finally realizing that you can't place someone's identity in a neat little box—especially when it comes to gender. Stop for a moment to reflect on the cultural significance of Caitlyn Jenner coming out on that VF cover in little but a satin corset—the epitome of femininity. Or Andreja Pejic becoming the first trans model to front a cosmetics campaign; her Make Up Forever ads proudly proclaim "Transwoman and Supermodel." The trans modeling boom came about so quickly, I started wondering whether this whole diversity thing is just a trend, a marketing ploy, a spark destined to burn out fast. "What we need to do to make sure that this isn't just a media circus is rise to these occasions, look around, learn, and grab the controls while the dudes aren't looking," said Transparent actor Hari Nef, who became the first openly trans model to sign with IMG.
One movement under the diversity umbrella that shows no signs of slowing down is the push for acceptance of different body types. Thanks in large part to social media, plus size has become such a phenomenon, now there's even a crusade to #DropThePlus from the term. Outspoken Ashley Graham has become the poster girl for models with curves, launching her own lingerie collection in collaboration with Addition Elle, and serving as an inspiration for other body activists. And don't even get me started on the 35-and-up crowd. Everywhere you turn, the emphasis is on "real" women.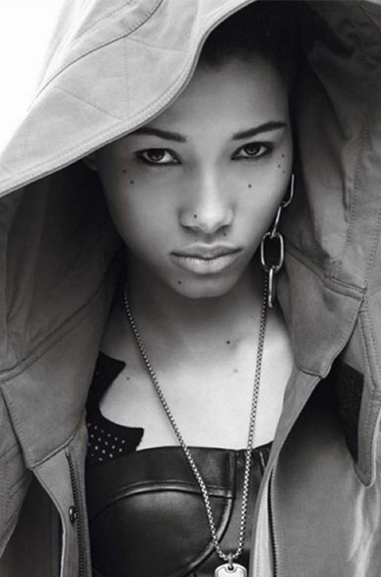 Lineisy Montero PHOTO @lineisymontero
While we've still got a long way to go before the runways match the ethnic makeup of our population, high fashion does appear to be advocating for diversity. We can credit relative newcomers Lineisy Montero and Karly Loyce for the revival of natural black hair on the catwalks. Meanwhile, beauties like Bhumika Arora and Pooja Mor are blazing trails for models from subcontinental India. And back in September, H&M tapped Mariah Idrissi, the first hijab-wearing model, for a campaign.
We're seeing more and more women whose backgrounds you can't quite figure out—but that's the part of the appeal. Like J.W. Anderson's ethereal Spring 2016 opener Nirvana Naves, L.A. native Alice Metza, or my current favorite model of-the-moment, Damaris Goddrie. Meanwhile, Yasmin Wijnaldum, the Guyanese-Dutch face of Prada who opened the Spring 2016 Atelier Versace show, is all but guaranteed to crush it this season. "I've witnessed a push [for more diversity], but am cautiously optimistic at best," said casting director extraordinaire James Scully (he's the model whisperer for brands like Tom Ford and Jason Wu) back in 2014. "But I do think the effort has been started and we must be vigilant that it continues."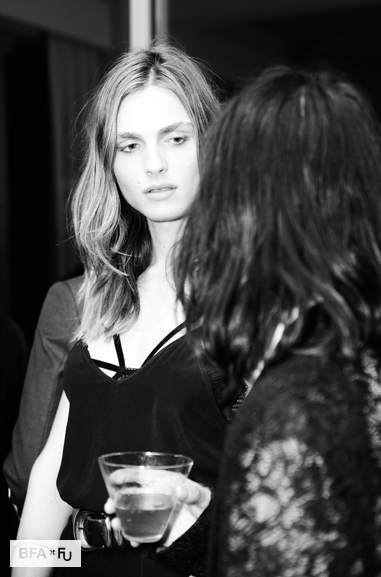 Andreja Pejic PHOTO Madison McGaw/BFA.com View more at BFA.com
Honestly, as a model obsessive, the only ladies I'm interested in these days would be considered "diverse" or just plain different. They have attitudes and show up to castings on skateboards, or just look so freaking cool in their bargain bin vintage finds. For me it's less about race than it is about individuality, which is what I hope becomes the lasting trend. Whereas in the past it would have worked against a model to have visible tattoos, now they're not only accepted, but they're an advantage. Ditto goes for septum rings, a unique haircut (à la Ruth Bell's buzz), or an edgy dye job. Think of Louis Vuitton's cotton candy-haired Fernanda Ly, or Marga Esquivel, whose granny grey look caught Gucci's attention. Today's customer is a discerning one, and can sniff out a phony from a mile away. For Saint Laurent, the answer was adopting model/muse Julia Cumming, who is actually a rock star IRL. Now that's authentic branding.
It's a gold rush for those models embracing (or playing up) their differences and personalities. Call me naïve, but I have faith that our generation will eventually get this diversity thing right. Differences in skin or size shouldn't make people a commodity suddenly. Rather, acceptance and diversity are principals that should be the norm.
This is just the first of many model musings. Check back on Fashion Unfiltered for new stories on the Fall 2016 model castings, catwalkers to watch, and more.
LEAD PHOTO: Sam Deitch/BFA.com. View more at BFA.com.
LEAD IMAGE DETAILS: Tre Samuels
0 Comment