We're about a fourth of the way through fashion month (catch up on all the Spring 2017 action in New York here), and amidst the theatrical runway spectacles (Thom Browne's doggy disco, anyone?); the supermodel-packed carnivals; the bizarrely staged "art" performances; the lubed-up XXX affairs; and the Slurpee-filled #wangfests (what's with fashion's down-market obsession, anyhow?), there's one common thread that weaves every show, every event, every presentation, and every booze-soaked after party together: The music.
Last week, Tom Ford closed out his sequined-filled Fall 2016 outing at the Four Seasons with Florence Welch's harmonious rendition of Ben E. King's classic "Stand By Me," which was perhaps a call to action, asking the industry to support his new see-now, buy-now approach. Meanwhile, Jeremy Scott paid homage to eclectic disco-pop group Was (Not Was) for his '80s New Wave-themed romp at Moynihan Station. And then there was Shayne Oliver, who teamed up with PornHub and sent his gender-fluid (and fluid-covered) models down the runway to sounds of moaning, sucking, and a rendition of the Divinyls' "I Touch Myself."
Music and fashion have long gone hand-in-hand. So during the final days of NYFW (London, here we come!), we caught up with Japancakes, one of fashion's most sought-after DJs (he regularly provides beats for Anna Wintour's private events and was the chosen mix master for Rag & Bone's pulsing Spring 2017 after party) to talk the marriage of fashion and music, the secrets to sonic runway success, and the most outrageous request he's ever gotten from a designer. (Hint: It involves Beetlejuice.) And don't miss Japancakes' fashion week playlist, curated exclusively for FU, below.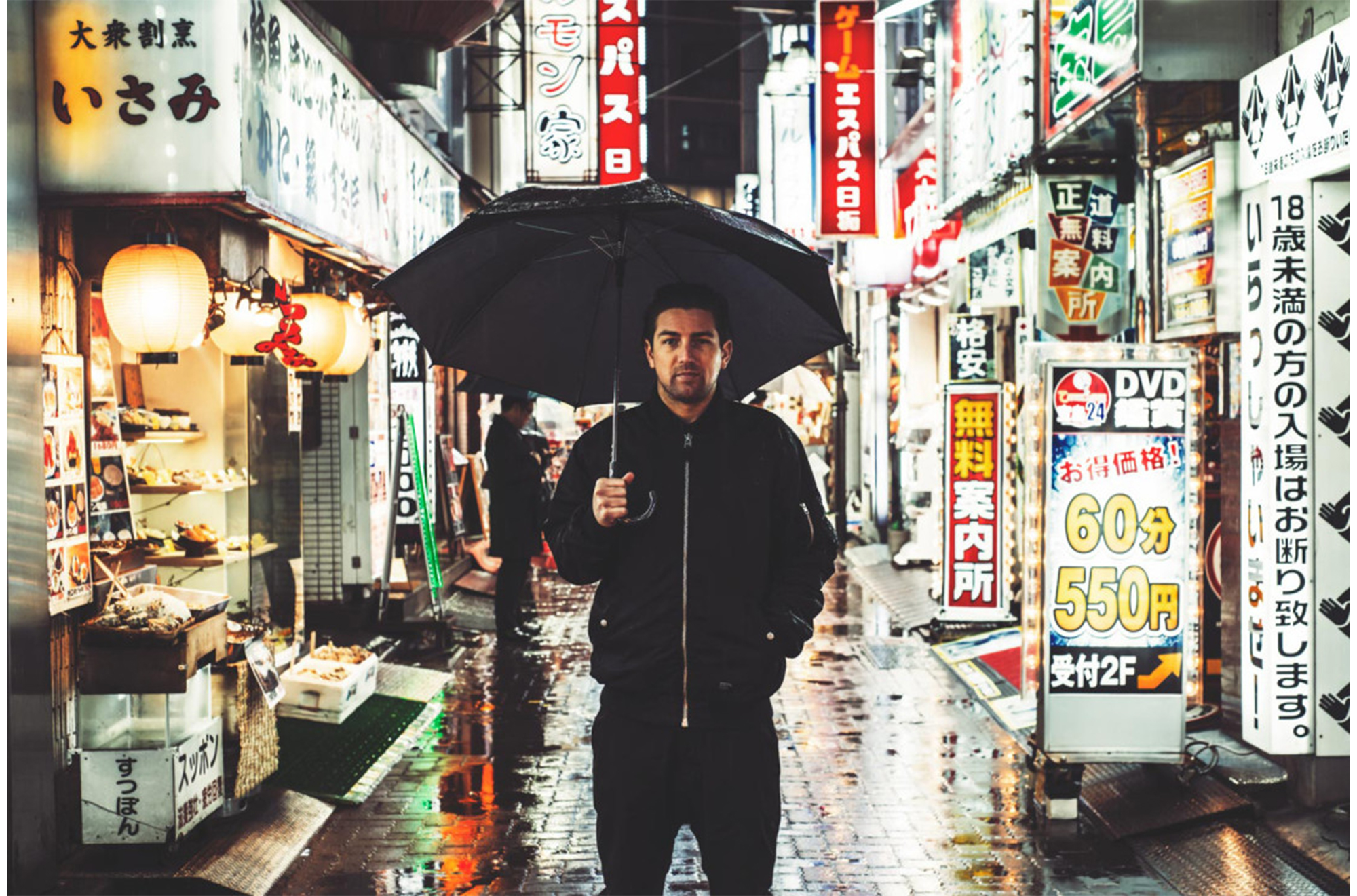 Photo: Courtesy of Japancakes
Hilary Shepherd: You've deejayed for brands like J.Crew, Topshop, Versace, and Rag & Bone. What's the craziest request you've ever received from a designer?
Japancakes: "Make it sound like Beetlejuice looks." Best not to say names.
HS: What's the strangest string of references you've ever received?
JC: A helmet full of cottage cheese, 67 copies of Moby Dick, and a naked photo of Bea Arthur.
HS: An Airheads reference! What does a typical day look like for you?
JC: Lots of research—listening to new music, old music, mixes, radio shows, Soundclouds [pssst, find Japancakes' Soundcloud page here], music from cars driving by. Deejaying live is the tip of the iceberg. There's this other 90 percent that goes unseen, but that's what determines your trajectory. It's the duck that's calm and cool above water, but kicking like hell underneath.
HS: Tell me a bit about your background. Why did you start deejaying in the first place?
JC: I loved playing music that I was excited about, but also made other people dance and be happy. I liked the instant reaction when I'd play something that they forgot they loved. I got started with a couple old technics turntables in a warehouse we used to screen-print T-shirts in. Eventually, my boy Gibby brought me out to play at a club [and] taught me how to deejay properly, and it all snowballed from there. When I'm in New York, I'll play around the city a few times a week and in Montauk. So far this year, I've been lucky enough to play in Bangkok, Singapore, Tokyo, Cabo, and Bali.
HS: Walk me through the process of deejaying a fashion show or an event.
JC: Don't use seven words when four will do. Don't shift your weight. Look always at your mark, but don't stare. Be specific but not memorable. Be funny, but don't make them laugh. Then, it's the after party and everyone's inner pizza party comes out.
HS: How much does what's "hot" right now matter in terms of music at a show? Does it even matter?
JC: What matters most is what the brand truly likes and how they'd like to convey the energy of the show.
HS: What role do you think music plays at a fashion event?
JC: It sets the tone and completes the mood. Some want it dark and moody, while others prefer fun and uplifting.
HS: Why does everyone seem to get so hyped about the music at fashion shows?
JC: It adds another element to the visuals and what they're experiencing. Sometimes, the music just turns them on.
0 Comment