Spring 2017 was all about female designers making waves at major houses (Maria Grazia Chiuri at Dior, Bouchra Jarrar at Lanvin). It's fitting, then, that trailblazing French designer Martine Sitbon chose Paris fashion week as the time to fete her new tome, Alternative Vision, an anthology that chronicles her 30 years in fashion.
In addition to having designed for her eponymous label (she actually just got the rights to her name back, but more on that later) and Rue du Mail, Sitbon helmed Chloé from the mid '80s through the early '90s, her tenure being bookended by Karl Lagerfeld, who headed up the house before and after. "When I did Chloé, it was men, men, men everywhere!" said Sitbon of the Paris fashion climate. "So people would say to me, 'How do you feel to be a woman at such a big house?' But I didn't really know, because I was not so sensitive to this kind of thing," she explained while sitting in the library of her Paris apartment. "It's true, they didn't take so many women at that time, but I never felt like, Oh, I'm a woman and people oppress me. But I do think it makes sense to have women at this kind of house," she continued. "Look at what Phoebe Philo's done [at Céline]. I don't think women have more talent [than male designers], but I think they have a more intimate relationship with the clothes. Clothing isn't a fantasme for a woman—it's reality."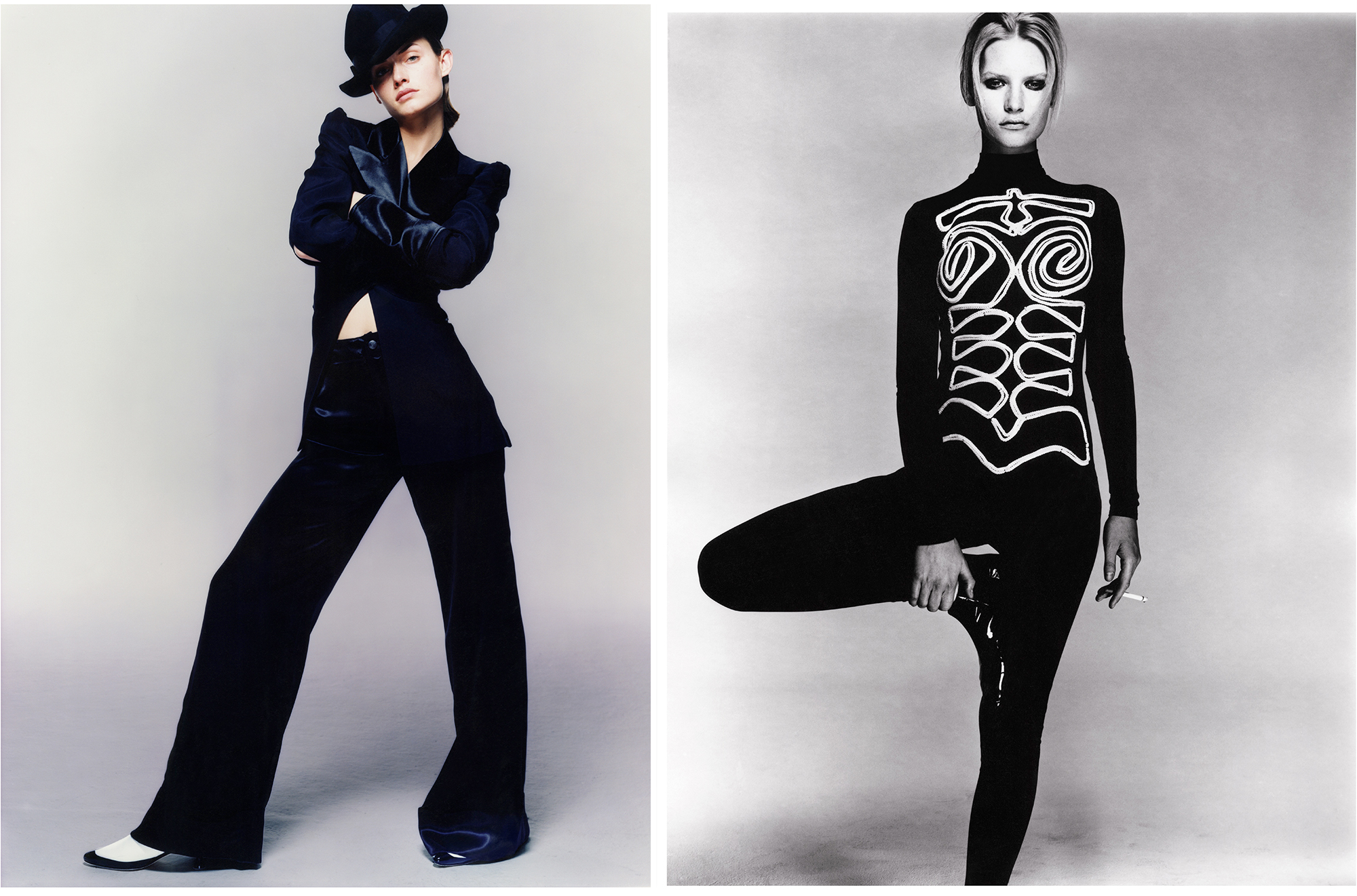 Photos: Nick Knight
Even so, Sitbon's designs strike the perfect balance between practical and fantastical, fusing masculinity and femininity, and fairy-tale romance with rock'n'roll. "All of these visions, even if they are extremes, they go together very well."
Sitbon's vision is beautifully expressed in her new tome, which, available now from Rizzoli, focuses on her creative process. The project was a long time coming, and when Sitbon left Rue du Mail two years ago, she felt it was the perfect time to dive into the project. "I keep everything. It's a weakness," she told Fashion Unfiltered, adding that she sifted through 30 years of memories in order to compile Alternative Vision, which also features texts from curator Olivier Saillard, journalist Angelo Flaccavento, and her husband and collaborator, art director Marc Ascoli, among others. "I have a lot of stock, the archive, a lot of press books, a lot of clothes, a lot of materials, a lot of Polaroids…" she said. "I had to go through all of it to see what was really important for me during all of these periods. And I'm lucky that I got to work during these times, particularly the '90s. The '90s were fantastic."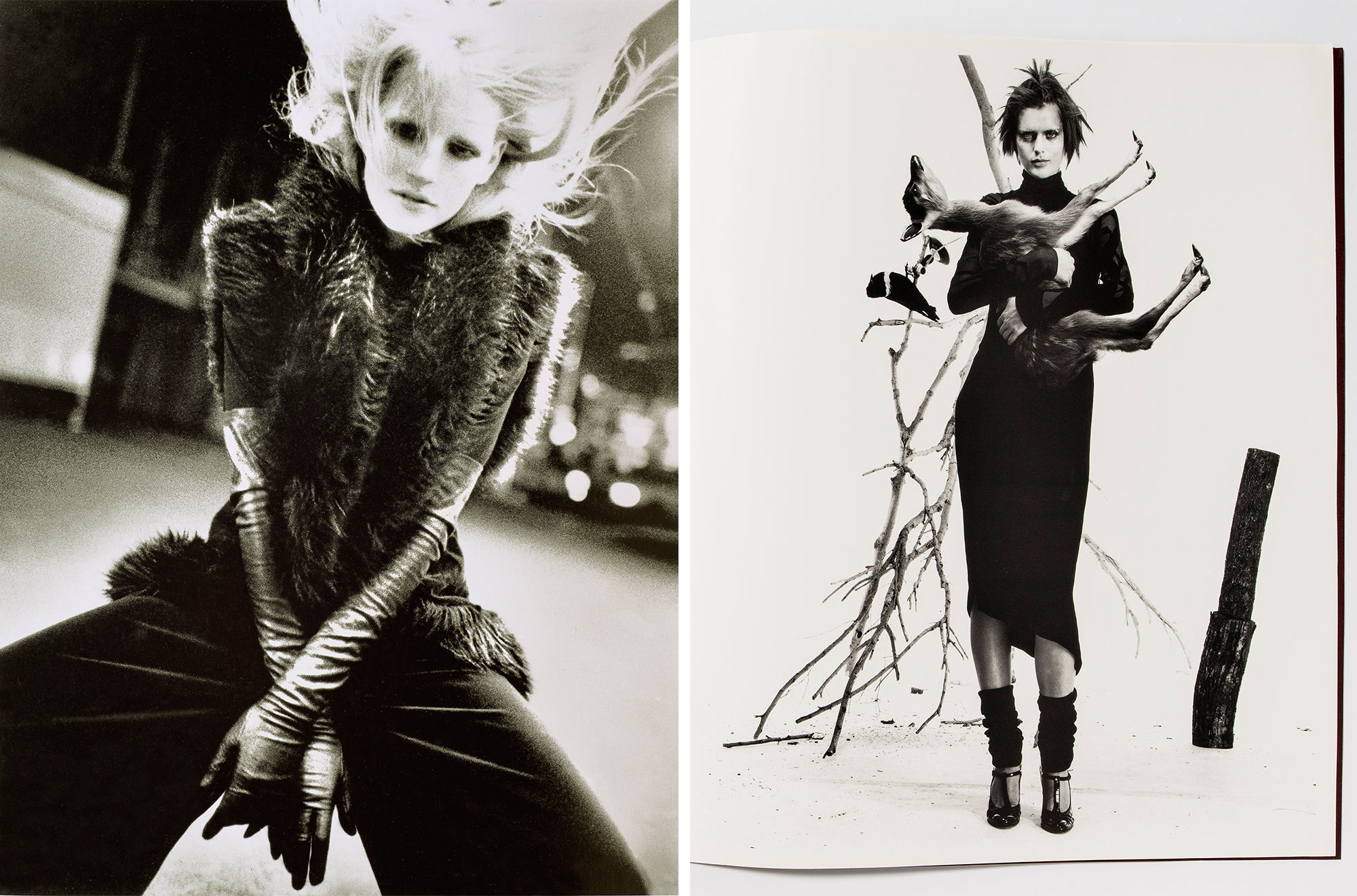 Photos: Javier Vallhonrath; Craig McDean
The book is filled with images by the likes of Nick Knight, David Sims, and Craig McDean, among many others, as well as archive pieces and more intimate Polaroids. And while Sitbon stressed that the fashion industry is a very different place now than it was in 1986 when she debuted her first collection, she hopes Alternative Vision will remind its readers of the beauty of research and creative exploration. "Today, people have access to all these incredible pictures on the Internet. But what do you do with that?" she asked. "They have a lot of access, but it's not deep enough. It's like a superficial [absorption of] culture. In my generation, we did not have access. We had to look for things, and you'd be very proud when you found something, and then you'd go deeply into it. My brain was like a computer, and suddenly, something comes out, and even I'm surprised."
Looking back has also allowed Sitbon to consider her next step. She recently regained the rights to her name, which she lost in the early 2000s, and plans to launch a new project in the near future. "I want to do things totally differently, and I want to take baby steps," Sitbon said of reentering the fashion rat race. "You don't have to be everywhere. I don't like fast fashion. I like slow fashion. So I'm more into doing a little capsule and putting it in very special stores," she explained. "Certainly no pre-collection." Amen to that.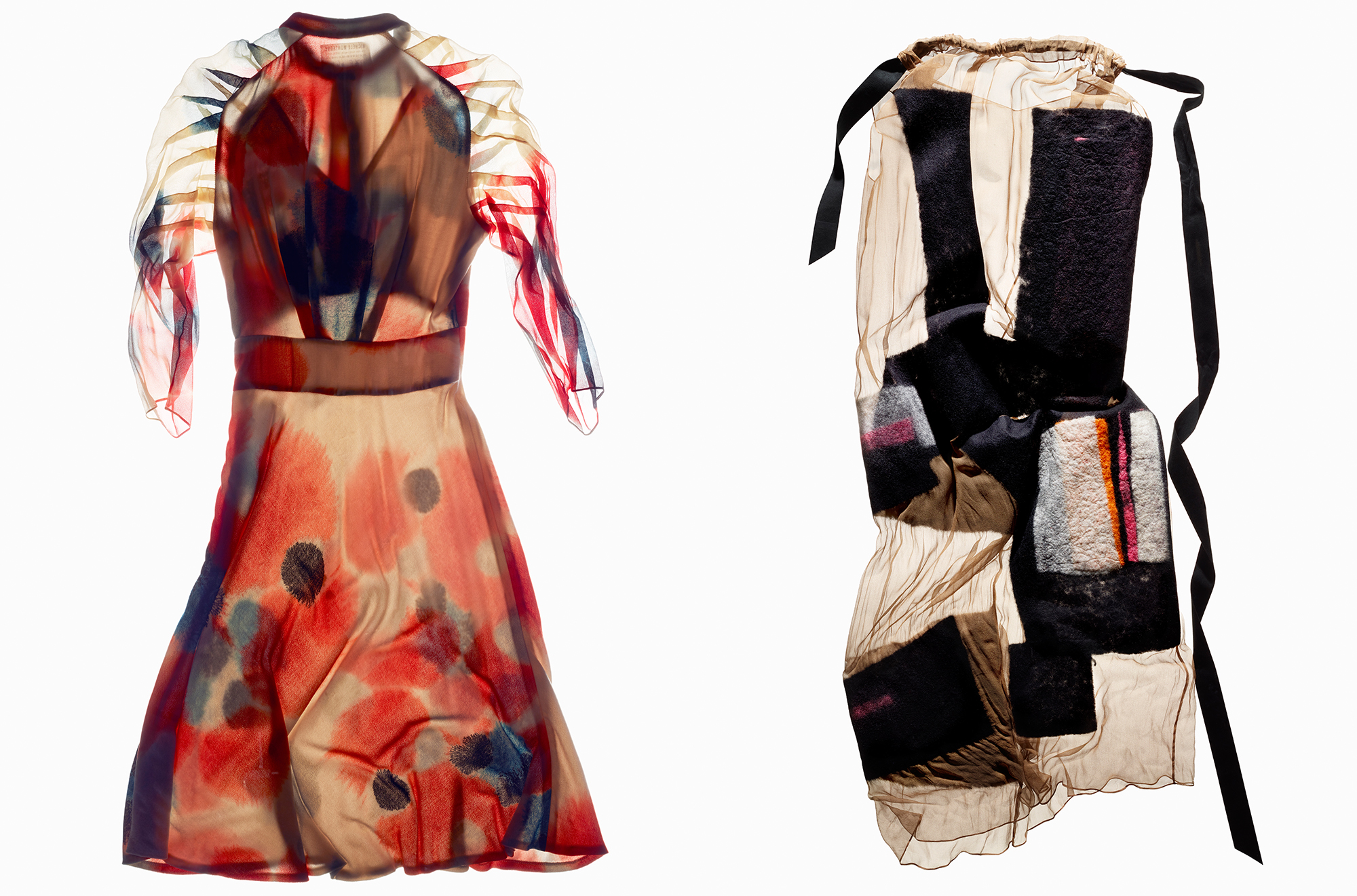 Photos: Federico Berardi
This philosophy falls in line with something Ascoli mentioned after joining our conversation. Sitbon insisted that the best advice she'd ever gotten was from Ascoli, whom she met during the late '70s through a mutual friend named Liberté ("C'est genial, non?" he laughed). A legend in his own right (he's worked with everyone from Yohji Yamamoto to Versace and Calvin Klein), the artistic director realized he was in love with Sitbon after she sent him letters about a man she'd met during her travels. "She was my friend, so why did she fancy somebody else? I was jealous. And I felt, well, perhaps I'm in love," he recalled. Isn't that fabulous? But back to the advice. Ascoli told his wife to enjoy designing. "I told her to do it for fun. Don't care about what the people think, because that's the moment when you are creative. If it becomes 'work,' [creative people] cannot work. And if you think, Oh, I must do this or that, it becomes fake. But when [Martine] enjoys herself, she takes the time to think about something in her mind. She creates a fantasy, and that's what we expect from a designer."
Martine Sitbon: Alternative Vision as available now for $95 at rizzolibookstore.com.
0 Comment