When you've seemingly done it all as a model—beauty contracts, countless fashion campaigns, multiple magazine covers, and endless runway shows—what's next? For Soo Joo Park, the star of Fashion Unfiltered's latest shoot, you forge a new path and find your voice. While Park insists she started from the bottom ("In the beginning, nobody wanted to sign me," she said), now she's here. Cue Drake. Here, we talk to the seasoned super about switching agencies and venturing beyond the traditional boundaries of modeling by building a full-fledged brand.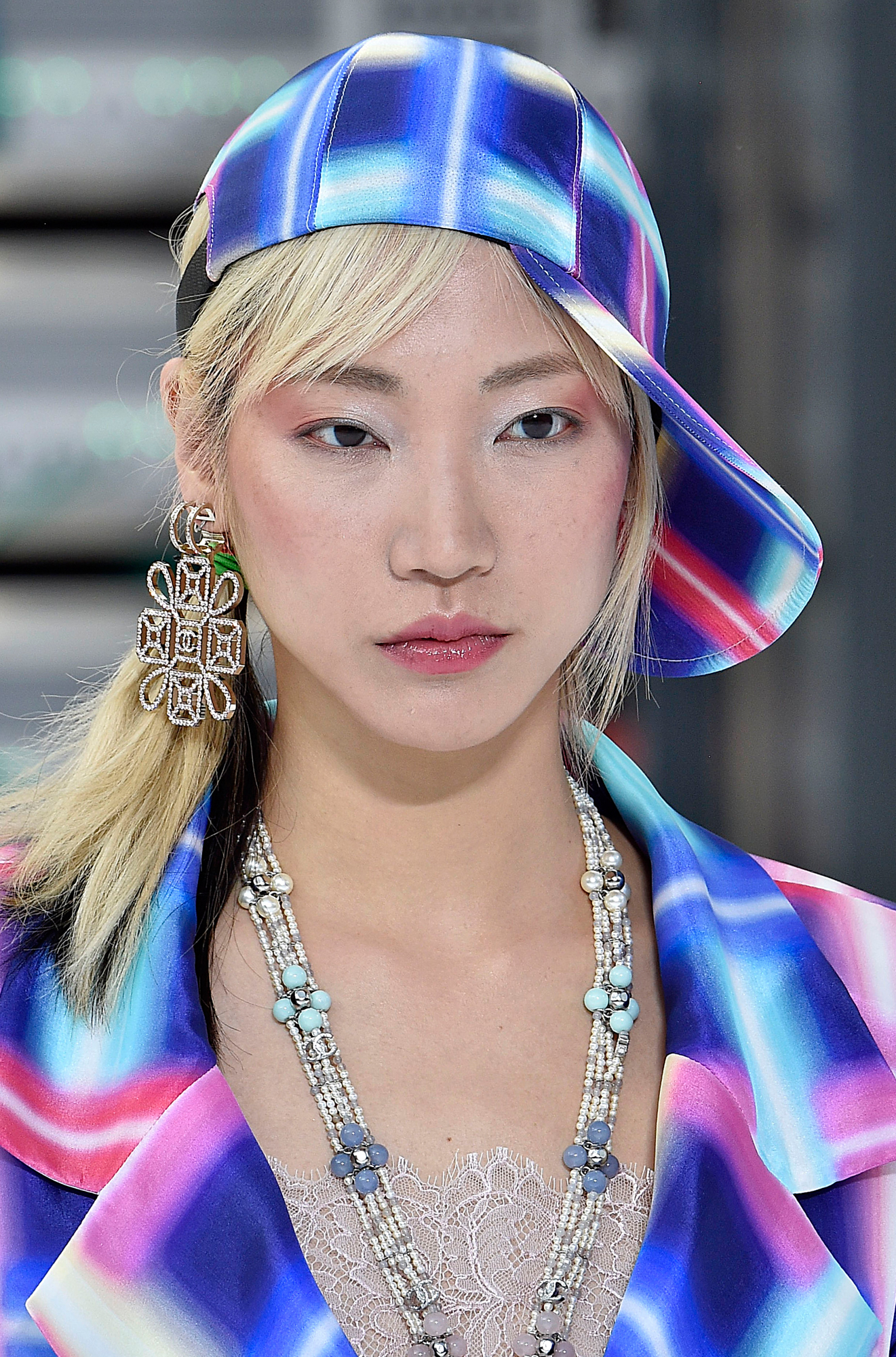 Amber Kallor: You've got quite a few major fashion campaigns on your resume and not one, but two beauty contracts with Redken and L'Oréal Paris. What's next for you? What's the next iteration of Soo Joo?
Soo Joo Park: I think the beauty of this industry is the element of surprise and I'm the kind of person that goes by my instinct. I feel like I'm quite intuitive in terms of what feels right and I like to put a lot of good energy out there and see what can happen. So, it's still a mystery.
AK: You recently decamped to IMG. Why make the switch now?
SJP: I'm making the switch partly for political reasons. The director that discovered me and helped me with my career at Wilhelmina is no longer there. I've always admired the power and the sheer scale of IMG and WME, and I feel like they can offer me something beyond a career as strictly just a model.
AK: When you say a career beyond modeling, what do you mean by that? What would you like to do?
SJP: I would love to expand beyond just being a model in terms of doing jobs that require a little more personality and who I am as a person—maybe acting or a collaborating with a [designer].
AK: Do you feel like that's the direction in which the modeling industry is going? You have to be more than just a pretty face to be successful.
SJP: Absolutely. I think that there are so many models and there are so many girls that are being signed every season, and with the turnover becoming quicker and quicker these days, it's up to you as a model to try your best to make it last longer. The way you can do that is to become a brand.
AK: What does the Soo Joo brand look like?
SJP: I would hope that the Soo Joo brand is something that's not unapproachable, but different, unique, bold, and fun.
AK: You've achieved a lot in a short amount of time, but how long exactly have you been modeling at this point?
SJP: I started modeling about five and a half years ago, but my career didn't really take off until about four years ago.
AK: What was the moment that skyrocketed your career at such a rapid pace?
SJP: I wouldn't say it took off quickly. I had a really slow beginning. I started doing catalog jobs in California and tried to move to New York to pursue high fashion. But in the beginning, nobody wanted to sign me. I had to go back to Korea to work on my portfolio and build a different strategy.
AK: Why didn't anyone want to sign you? That seems crazy when we look at all that you've done in your career.
SJP: Because my look is not a stereotypical Asian look, and as diverse as the industry is getting, it took some time for people to open up to different forms of beauty.
AK: What do you mean by "stereotypical Asian look"?
SJP: Small eyes, high cheekbones, small features. I have really big eyes and a big nose. I have a crease on my eyelid and that's not a typical East Asian beauty [trait] in the Western world.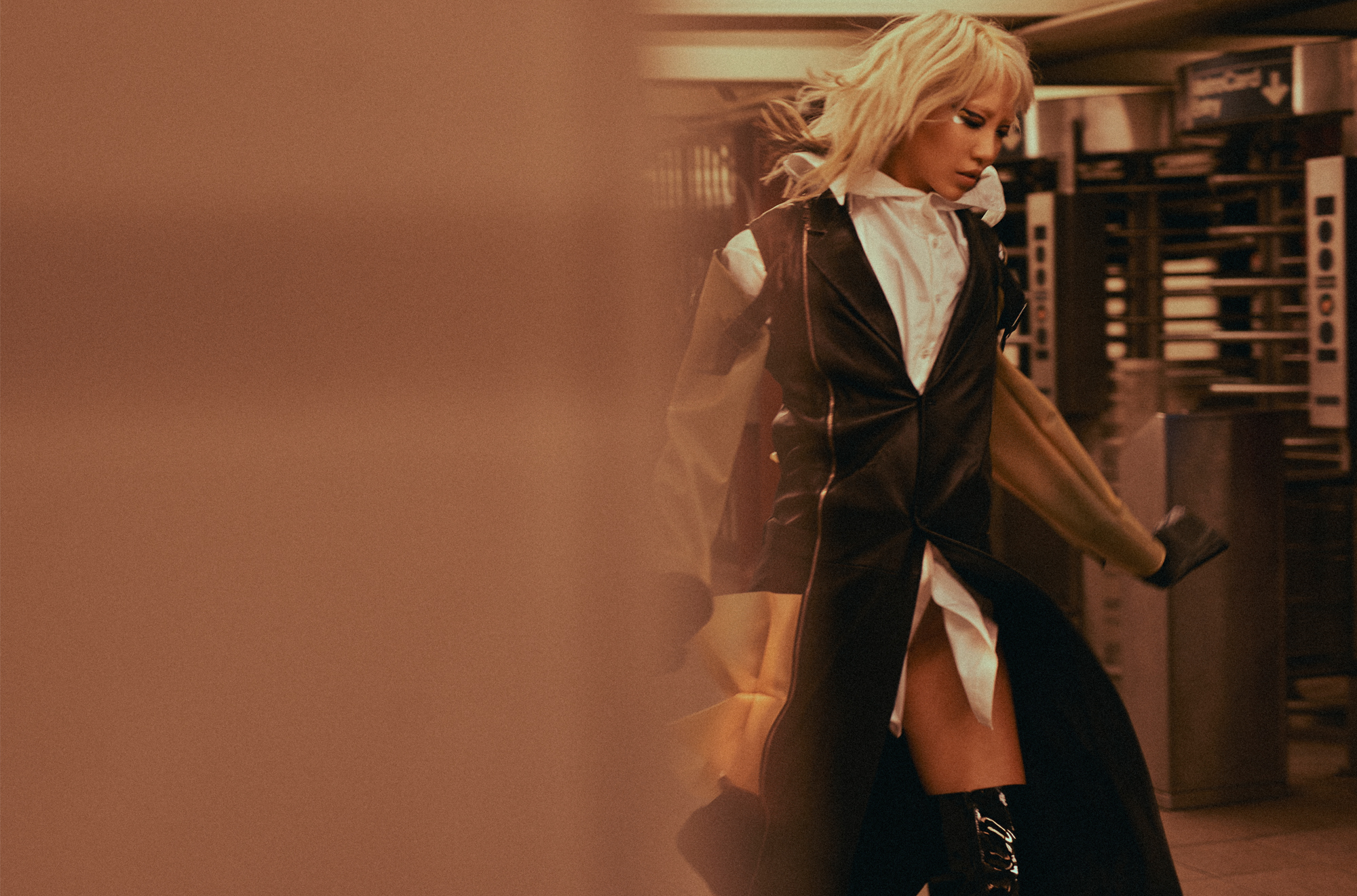 AK: The modeling industry seems to be more inclusive and diverse than it was even five years ago. Why do you think there has been a noticeable shift?
SJP: Unfortunately, I don't think it's as much the people in the fashion industry as it is social media and the Internet. [Both] create this need for and a resurgence of youth-driven culture.
AK: Do you feel like you often get booked for your social media following?
SJP: I think so.
AK: Stephanie Seymour referred to models with massive social media followings as "bitches of the moment." Obviously, you've proven that you're more than "of the moment," but what is your response to that? Do you feel like social media is helping or hurting the industry?
SJP: I think you can't say strictly one thing or another. I think social media has brought a little more diversification of not only race, but also characters and personalities. But it also can be something that sets back the tradition of a good model.
AK: What does being a good model mean to you?
SJP: You understand the camera. You understand what the concept is. You are able to absorb the theme or the concept and express it in a really beautiful, magical way.
AK: Which models do you think have been able to do that?
SJP: There are a lot! There are always the supers—Linda and Naomi are amazing. I actually just watched Gia last night. I was going through [Gia Carangi's] old photos, searching online and comparing how the industry is now versus then.
AK: In your opinion, when you watch a movie like Gia and you look at the world that you're working and living in today, what do you think the biggest difference is?
SJP: There are a lot of things, like if you come from a famous background, it's much easier for you because you have the fame and the social media power. Some of those girls absolutely deserve their career success and fame, but at the same time, it can downplay the actual hard work and credit that a model deserves for being a good model.
AK: In addition to a flood of Instagram It girls on the runway, the fashion industry is obviously experiencing a significant shift in that some people are showing and some aren't, some designers are pulling back on the number of times they show a year, etc. Where do you think fashion is headed?
SJP: It's becoming so fast-paced in terms of turnaround and new collections being seen every three months. I hope it slows down a little bit so people can take a breather and focus. Rather than having quantity, it should be about quality…I mean, it's great because it's more work for us, but at the same time, I love it when [the collection is] actually amazing because it's incredible to take part in that.
AK: There is definitely something to be said for true fashion magic. Do you feel like there's still a purpose to the fashion show? It's a topic that's been up for debate lately.
SJP: I've always loved the spectacle of the shows and I think, in a way, that's the one time when a model can properly feel like a model. I have and will always love shows.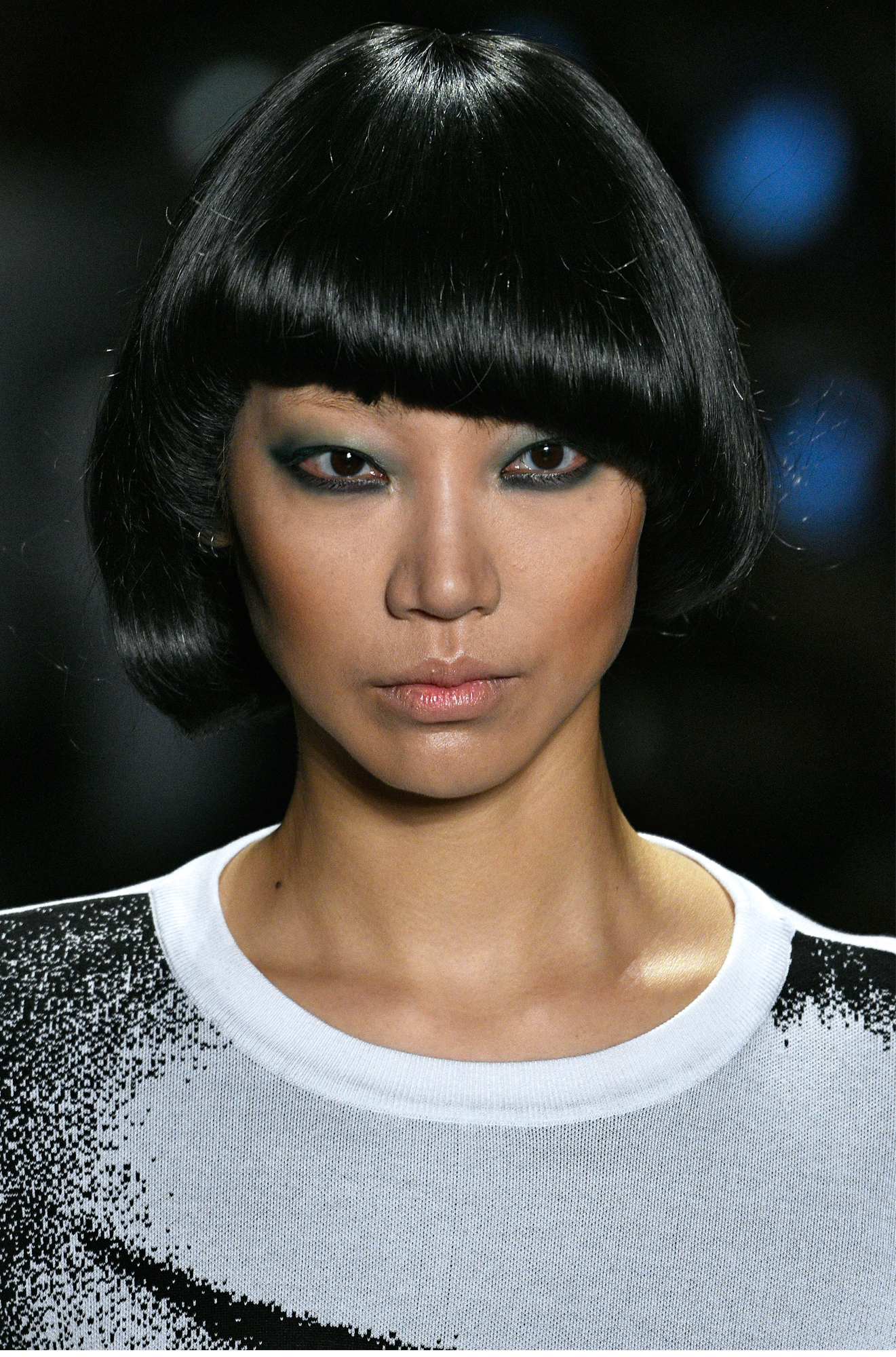 0 Comment