In July, Parsons teamed up menswear tradeshow PROJECT New York for the inaugural "Next in Class" program, which afforded five of the school's top graduates a chance to meet the buyers who help make the fashion industry tick. Here, the emerging talent and "Next in Class" participant Adi Mucktar-Barnes shares his experiences, hopes, and plans for the future. Stay tuned in the coming days to read the stories of his peers.
"It never stops, it's always changing," said designer Adi Mucktar-Barnes of why he got into fashion. "As a millennial, I guess that is attractive to me, because it doesn't get boring. There's always something new to try or study, and [I try] to figure out a way to put that into my clothes."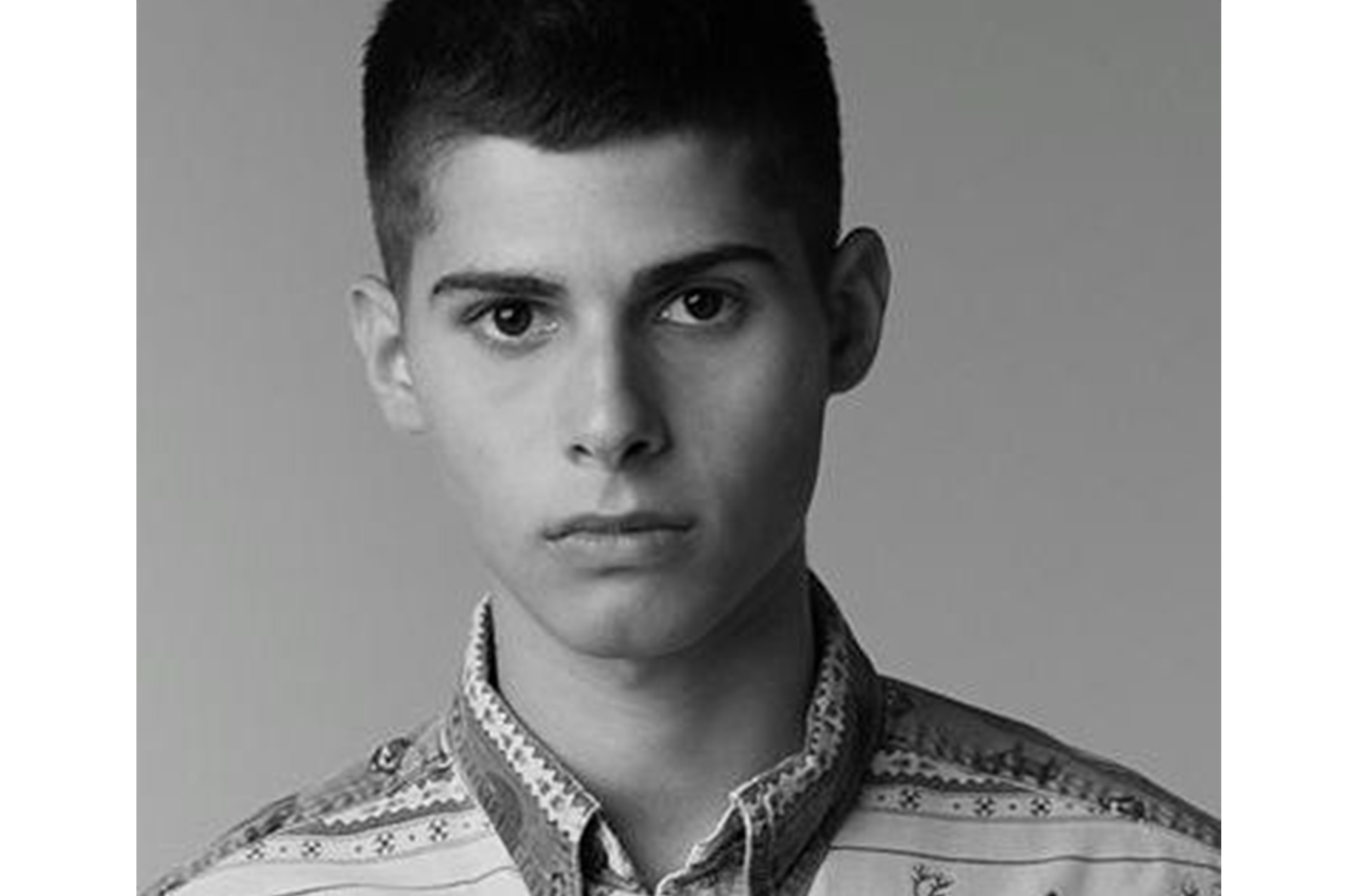 Adi Mucktar-Barnes / Photo: Courtesy of the designer
But what Barnes put into his Parsons graduating collection was actually old. Barnes took inspiration from his childhood growing up in SoHo and attending public school. "There was a lot of graffiti, Jordans, and hip-hop music. I was looking for something personal to pull from, and all that stuff is the 'golden' age for me—it's what I always look back on," he said. "I used those influences to come up with a lot of my designs. Everything is oversized and colorful, and has a lot of energy because I was looking at '90s and 2000s hip-hop."
Barnes' collection is heavy on outerwear. The self-described sportswear designer made coats, sweaters, and the ever-trending bomber jacket in dark base colors, then splattered them with large globs of colorful paint, adding vivid personality to basic menswear styles.
Although Barnes was formally educated in fashion at Parsons (he graduated last year), his knowledge of the industry has been rounded out by his current position as an assistant designer at Ralph Lauren, and his recent participation in PROJECT's and Parsons' "Next in Class" program.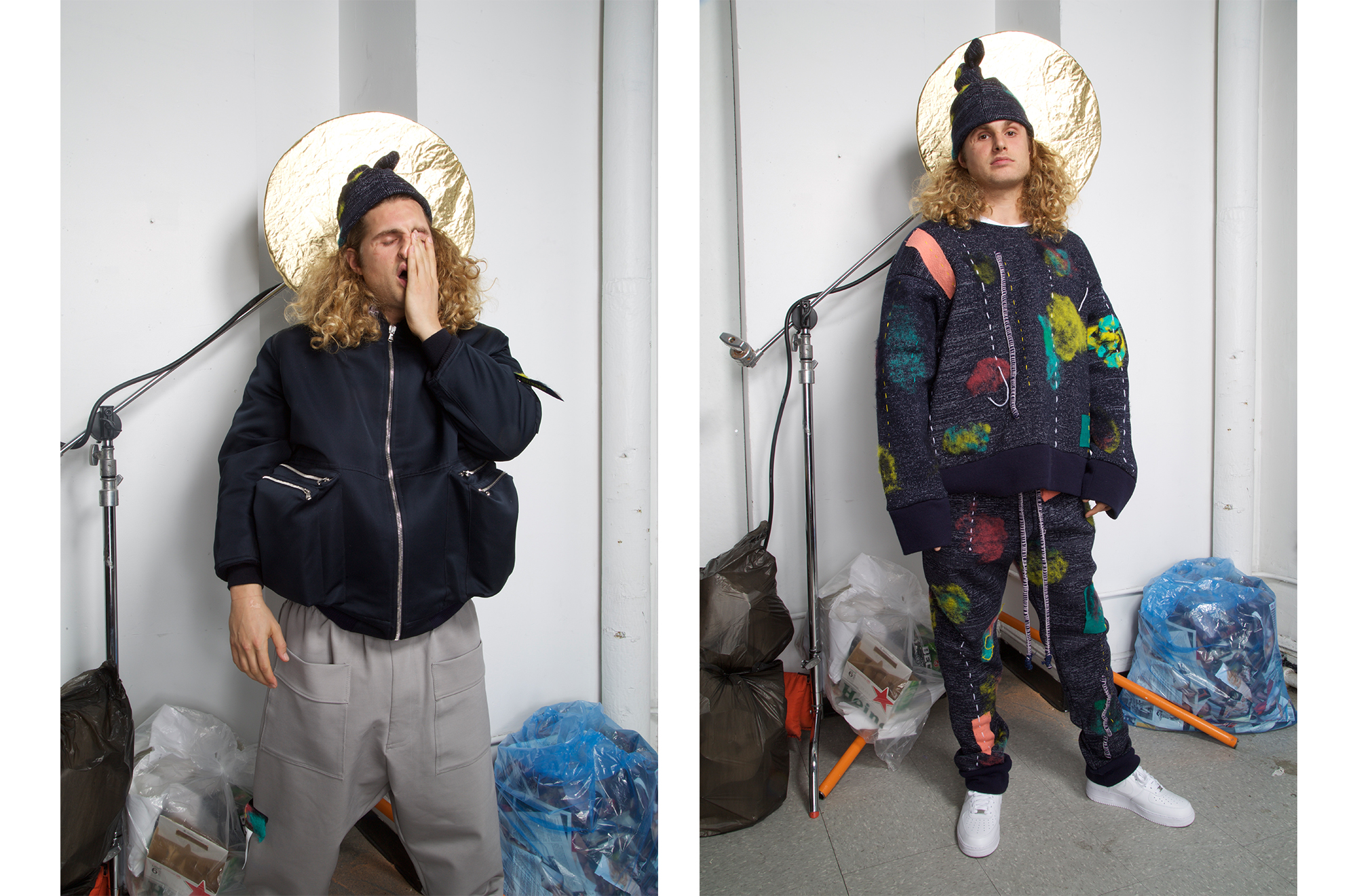 Adi Mucktar-Barnes lookbook images / Photos: Courtesy of the designer
He describes Ralph Lauren as a corporate environment. "I've learned about merchandising, which is something I didn't get a lot of at school. I think that's really important, [knowing] how not to kill your own items by making too many of the same type of products," he says of learning how to edit himself. For example, not having 15 different types of striped shirts, because then the buyer will get confused, and probably won't buy any of them. It's more about selling two or three really great quality, amazing shirts."
Meanwhile, his three days with "Next in Class" taught him how to represent himself, something that will come in handy in the future when he starts his own label, which is his ultimate goal. "It was the first trade show I've ever done," he explained. "I'm not really in a position to sell any of my garments, so it was a lot of networking and stuff, and I feel like I was very successful in that way." Barnes was not only able to meet buyers, but he was also able to meet other people in the menswear industry, seeing how those around him dealt with business and spoke about their products. "I thought that was really valuable, and I got a lot of really great feedback from people," he said. "I feel like, as a designer, you kind of forget that you have to speak about your work, instead of just showing it."
0 Comment