I begin this season as a fallen modelizer eager to reclaim her title. What exactly is a modelizer? It has nothing to do with the kind of modelizing you'd associate with Leonardo DiCaprio or Adam Levine. Rather, it's an obsession of a different sort: an encyclopedic knowledge of models and the ability to name (almost) any girl walking down the runway—sorry guys. It's an esoteric skill that doesn't develop overnight.
When I started at Style.com in 2010, I was tasked with tagging the model in every slide of every fashion show—with 400-plus collections each season at approximately 30 looks a pop, "modelizing" (as my boss called it) quickly became a fulltime job in its own right. I'd often retreat to modelizing when I was burnt out or couldn't bear to write another runway review. By comparison, modelizing was my haven, where I could turn off the anxious state of writing and zone out, finding my flow in my robotic name-tagging routine. Not to mention I was actually good at it. After a year, I could name about 20 different Yulias off the top of my head. My eye sharpened to the point where I could identify a girl in full hair and makeup at McQueen (we're talking the platinum wigs and visor collection, Fall 2012) by the curve of her cheekbone or the way she walked.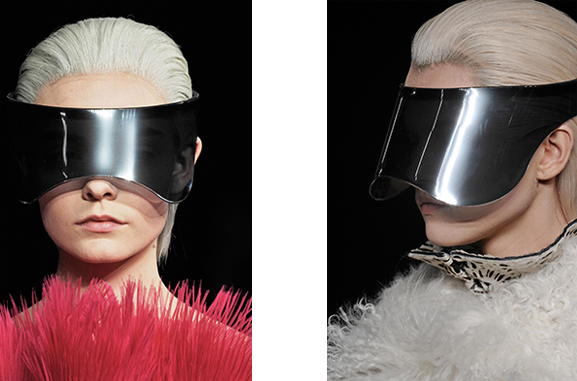 Alexander McQueen Fall 2012 Ready-to-Wear; Photos: firstVIEW
Of course, I didn't always get it right at first. Coming into the job, I thought I knew a lot about models. In reality, I was only familiar with the top tier girls, and those were just the tip of the iceberg. So I'd occasionally get my Yulias mixed up, or confuse one blond for another. Somehow, an angel smiled on me: This kind stranger who worked at a modeling agency reached out and started helping me because that's the kind of person she is. She also introduced me to The Fashion Spot.
The Fashion Spot is the online mecca for modelizers. Rabbit hole after rabbit hole of 100-page-long threads on models—all generated by users. In a lot of ways, it's like Reddit. During fashion week, the place to go on TFS is the showlists thread. Each season, a group of Jedi-level modelizers painstakingly list the cast of each fashion show alphabetically—in real time. If they don't know someone, they paste the link to the look and label her UTM ("unknown to me"), and then others swoop in to correctly ID her or speculate. The opening model was indicated with O and the closer with a C. Needless to say, these show lists became a major tool.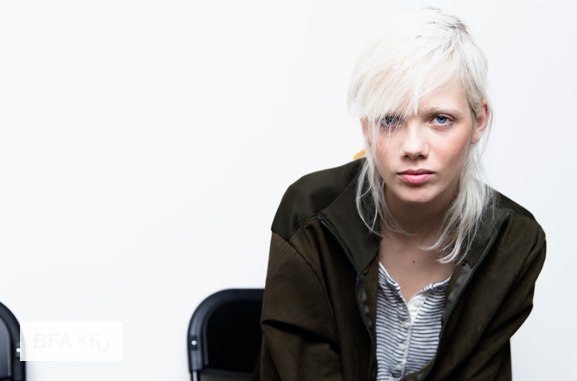 Backstage at the Michael Kors Spring 2016 Ready-to-Wear show; Photo: Ben Rosser / BFA.com
Another hallmark of a modelizer is a fixation with new models, a.k.a. fresh faces. Quantity and quality can sometimes be mutually exclusive during a model's first season, and a lot of attention is paid to who scores which exclusives (increasingly unimportant these days). To make an impact, she'll either do a million shows or stay selective, depending on her management. What's important is the rookie finishes strong in Paris, because those are the shows people really remember. At the end of the season, I'd consult with my counsel to decide which ten girls were contenders for the Top Newcomers List. Believe you me, those negotiations could get dicey.
Perhaps my favorite model moments were trekking with a photographer all over town to model castings before the September shows. We'd take candid pics of the girls rushing around between open calls in their model-off-duty looks. Strangely enough, I find standing around a bunch of models to be unintimidating. It's almost like they're so different, you can't even compare yourself. Models are simply other—they're not in the same bracket, not in the same league. But seriously, nothing gets my blood pumping like spotting a model in the wild. I felt like I was having an aneurysm when I ran into Freja Beha Erichsen walking into the same restaurant as me in Williamsburg.
Sure, I may sound a little creepy (and I am). But all of this is to say: I miss the modelizing life. It's incredible how even in two seasons away from the game, I feel like I've lost my mojo. All the models are new and unrecognizable now, which makes covering models this season feel like the very first time…all over again.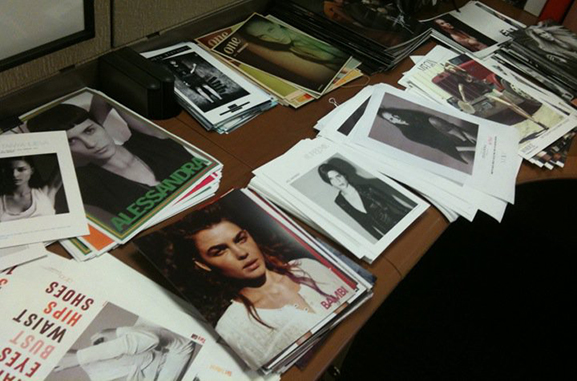 Model composite cards; Photo: Brittany Adams
LEAD PHOTO: Stella Maxwell and Binx Walton, backstage at the Tommy Hilfiger Spring 2016 Ready-to-Wear show; David X Prutting / BFA.com. View more at BFA.com.

0 Comment