"My design philosophy is a little bit more evolutionary rather than revolutionary," says Simon Holloway, the British creative director of Agnona. "I'm not really so into this season we have this theme, and then next season it's going to be a completely different theme and we throw everything out. It's really more of a evolving the silhouette over a longer period of time, and kind of slowing things down a little bit." It may seem counterintuitive, but to the modern consumer, slow is very much a new concept.
Holloway was announced as the creative director of the Italian brand following Stefano Pilati's departure in 2015. His first collection, for Fall 2016, hit the runway only a few months later. In an era when many brands are adopting a see-now, buy-now approach to production, his announcement that Agnona maintain a seasonal approach (one that Pilati had hoped to speed up) made news. "We're not designing fast fashion that's disposable. It's more investment pieces that people are very happy to discover in their own timeline," he explained. "I think that what you buy [from Agnona] is something that has a timelessness. Even if it has a certain modernity, it will endure more than one season. It's not something to discard or send to the consignment store in six months."
Another reason for the slower approach is that Agnona produces its own fabric and textiles—a detail that adds quite a bit of value and craftsmanship to the clothes, but comes at the price of time. Yarns must be dyed, and then woven into fabrics, which then need to be finished. It's a long process, but one that is important to the brand.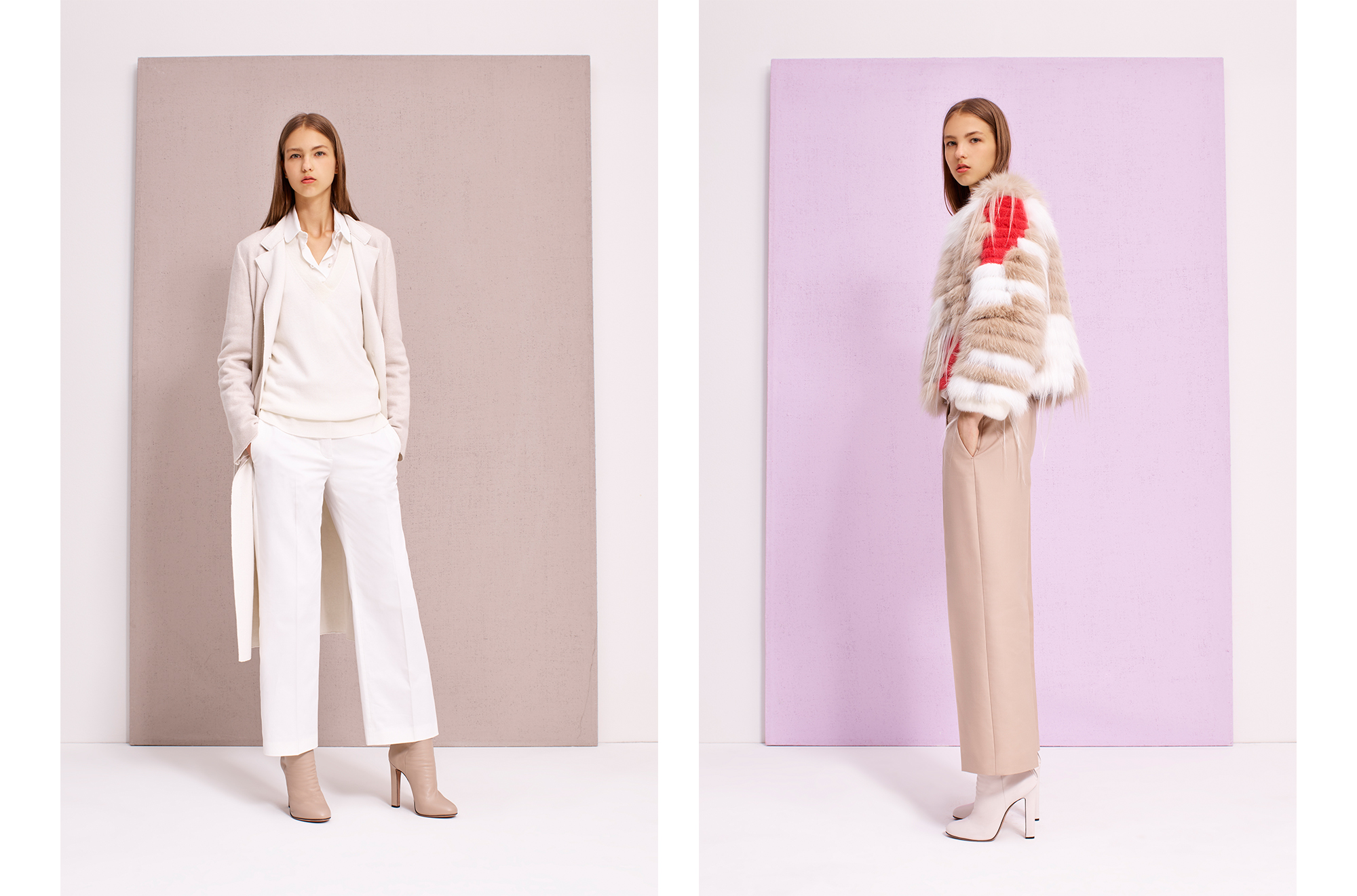 Agnona Resort 2017 / Photos: Courtesy of Agnona
Founded in 1953 by Francesco Ilorini, Agnona began as a producer of fabric to some of fashion's biggest names, including Dior, Balmain, Valentino, and Yves Saint Laurent. By the 1970s, Agnona expanded to include its own ready-to-wear designs. "I think that the designers really worked with Agnona because they knew that it could reach a certain client—that couture, well dressed, international woman—through these amazing fabrics," said Holloway. "There's a whole history there that was really surprising to me, because it was more color, more texture, and more innovation than I had expected."
"What was interesting about Agnona is it's a very modern heritage. It's not based on a Victorian-era trunk," he continued. "It is based on modernism from the '50s, '60s, and '70s, which is an incredibly inspiring time, both in the design of fashion, and all sorts of other things like film, and product design, and architecture. It's really with that spirit that I go on. As we take Agnona into the future, we're constantly looking at ways to innovate, constantly looking at ways to have a modern touch, but still with that beautiful heritage, that luxury that we would never want to lose."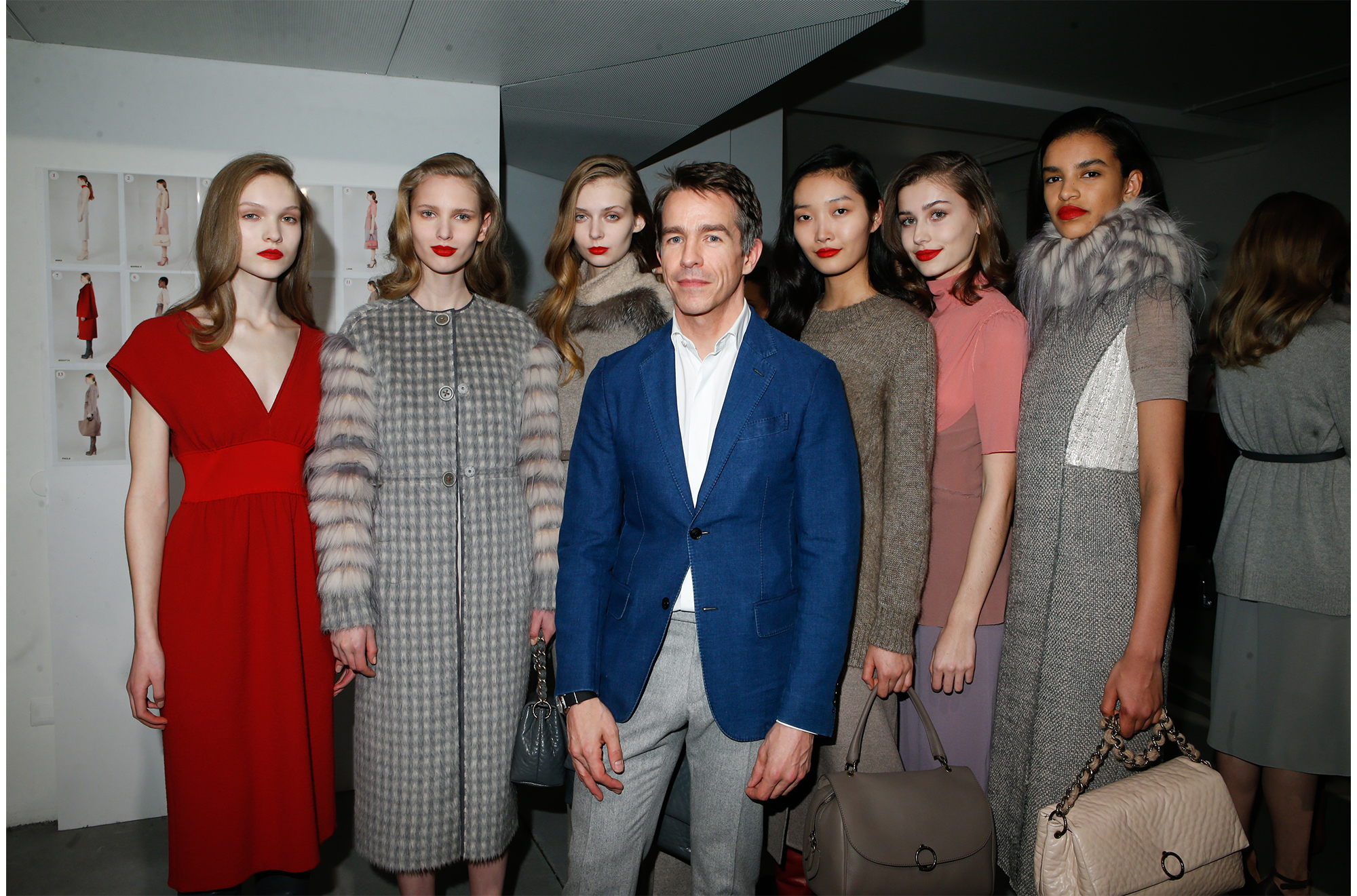 Agnona Fall 2016 Ready-to-Wear / Photo: Courtesy of Agnona
The luxury comes from the sources—cashmere from Mongolia, and Alpacas and Vicuña from Peru—which give fabrics used in the clothing and home collection softness. After that, a couture touch is applied in the cut and fit, although in updated silhouettes that do not constrict the body. For Spring 2017, which will debut during Milan fashion week, fans can expect things to be a little sexier and more sensual. "It's about a dream of, perhaps, Italian womanhood," said Holloway. "I take a lot of inspiration from the sort of important social figures of the past who were renowned for the way that they dressed."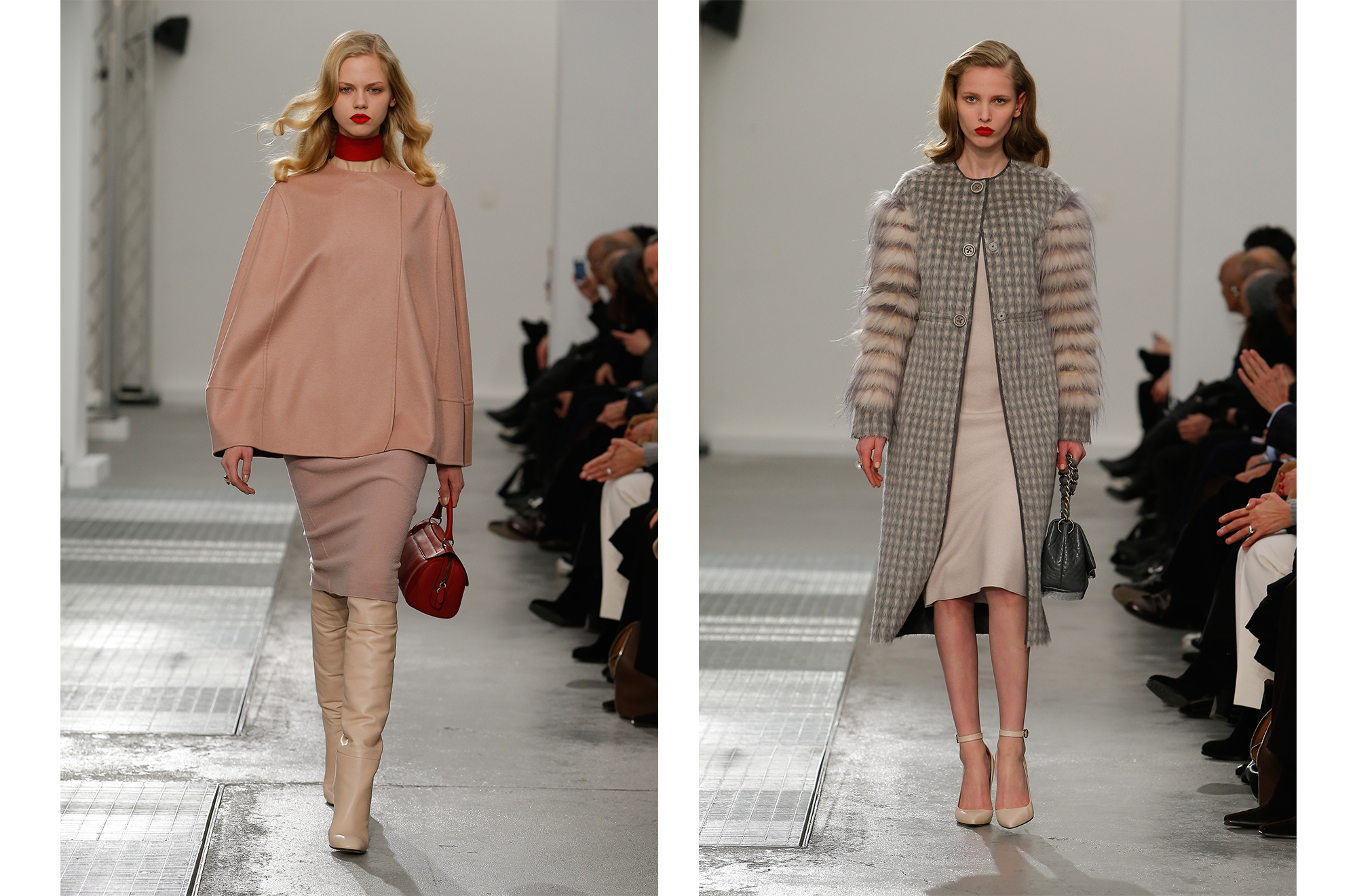 Agnona Fall 2016 Ready-to-Wear / Photos: Courtesy of Agnona
It seems Holloway has a firm grasp on the Italian house, but who is this Englishman at the helm? Well, to start at the beginning, Holloway's first memory of fashion and luxury came from a family member—his aunt. "I remember her wearing dresses by Bill Gibb and Ossie Clark in the 1970s. She had Charles Jourdan wedge sneakers before Isabel Marant even existed," he said. "She wore them with these, what we in England refer to as a 'flying suit,' which is a jumpsuit. This amazing '70s style." Growing up, the designer spent time in the United States, where he eventually wound up working for brands like Narciso Rodriguez and Ralph Lauren. Now in Italy, Holloway is putting his fashion education to good use, adapting to the needs ofAgnona, but always focusing on the customer, including his aunt, and now, his cousin. "I always design with both of them in mind. My cousin is very much a product of her mother, so she's also very stylish, and quite obsessed with fashion. I often think of them obviously as two completely different generations of women. It's always nice to have a great inspiration."
0 Comment