Nobody throws shade like a supermodel (see: Naomi Campbell). So it's plausible/juicy that a bona fide "super" like Stephanie Seymour—who helped usher in the term as a member of the "original six" during the early '90s before Kendall Jenner and Gigi Hadid were even born—would question KenGi's new claim to superdom. Sounds like a plot from Zoolander III, right? Somebody cue up George Michael's Freedom.
It all started last week when Vanity Fair quoted Seymour on the amFar red carpet saying: "They are completely different than we were. Supermodels are sort of the thing of the past. They [new "It" girls] deserve their own title." When asked what their title should be, she laughed, "Bitches of the moment! That would be a good title for them." The Internet zoomed in on "bitches of the moment," removing whatever context existed, and Seymour was made out to seem like the jealous old bitch of the moment.
Jenner issued a very grown-up response almost immediately (at least in online news time). "Obviously, I have so much respect for those women, but right now, we're the models of this time. Significant? Maybe? Hardworking? For sure," she wrote on her website and app. The Internet weighed in yet again, and things came full circle yesterday when Seymour posted a conciliatory Instagram to set the story straight. "There were no names mentioned, and no ill intent involved," she captioned. "A supermodel is a supermodel."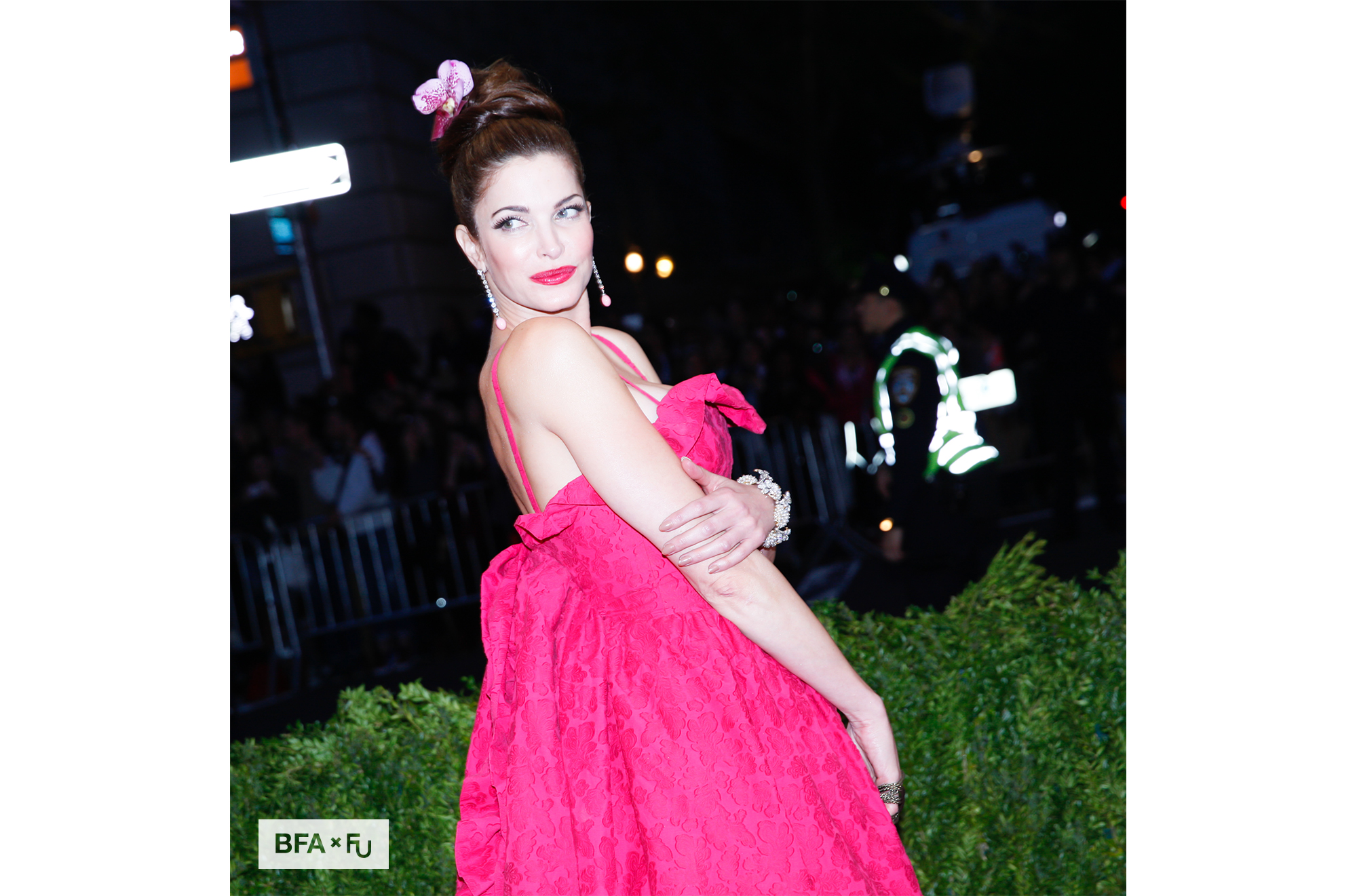 Stephanie Seymour / Photo: BFA.com. View more at BFA.com.
I didn't buy any of it from the beginning. Seymour was clearly set up for a sound bite and fell for it hook, line, and sinker by giving what she thought was a humorous little quip to get the reporter off her back. That said, she definitely isn't the first person to question Kengi's legitimacy as supermodels. Back in April, Rebecca Romijn reportedly said, "I know a lot of people—legitimate fashion people— can't stand it. Hate it that these, you know, social media stars are now the supermodels in fashion. They are not true supermodels."
Where do I stand on all of this? The word supermodel has been up for grabs for some time, and surely the meaning of it has changed since Naomi, Christy (my personal fave), Cindy, Linda, and Stephanie were stalking the runways in their prime. Just like the modern definition of "fashion writer" or any profession has undoubtedly changed over the years.
Although I'm far from a big fan of either Kendall or Gigi, I think they both deserve the "super" claim at this moment. You can't open a magazine without seeing their faces plastered on page after page, and that's a lot of work. Just like Kendall and Gigi, the '90s supers were household names. Just like Kendall and Gigi, the nineties supers were in music videos. [Gigi, "Pillow Talk" is a masterpiece.] It doesn't matter where they got their start or where their influence comes from, the fact is they wouldn't be a "supermodel" if they didn't look the "model" part first and foremost. Lots of people are looking at them, and they are looking at them because of how they look. Everything else (celebrity included) is secondary.
0 Comment