Our notion of what models are has changed completely over the past few years (hello, social media!). And it finally seems the industry is slowly yet surely starting to embrace diversity in a way that doesn't feel forced or trendy. In 2016, we witnessed a continued push for acceptance of a range of sizes, ages, genders, and ethnicities. We also saw Kendall, Gigi, and Bella achieve world-wide domination and witnessed the rise of "non-models"—that is, real people on the runway. Read on for our top modeling highlights of the year here.

2016 Was the Year of KenGi (and Bella, Too)
Gigi! Kendall! Bella! This Insta-famous trifecta has changed the modeling industry forever with their astronomic rise to stardom. In the past 12 months, Jenner and the Hadid sisters clinched their oft-disputed "super" status with a mind-blowing number of covers, advertising campaigns, and runway appearances.

Whatever you think about them, you can't knock their hustle. Gigi racked up 14 covers, with Kendall and Bella close behind (10 and 9). Kendall went from landing the solo cover of September's American Vogue (a huge deal), to covering 5 different international Vogues in October.

The Hadids became the first-ever sister duo to walk the Victoria's Secret runway show. Gigi co-designed a successful collection with Tommy Hilfiger, and then won the British Fashion Council's 2016 Model of the Year Award. The list goes on. Whether or not they've reached their saturation point remains to be seen. Jenner looks forward to a long career with staying power.
2016 Was the Year of Celebrity Spawn
Maybe it has to do with the whole Kylie-Kendall, Gigi-Bella phenomenon, but all of a sudden, the modeling realm is filling up with famous last names. It's unfair how genetically blessed Lily-Rose Depp is. It's unfair how freaking cool Willow and Jaden Smith are. Then there's Rainey and Margaret Qualley (the latter starred in one of the best video campaigns of the year for Kenzo); plus newbies like Sailor Brinkley Cook, Sofia Richie, Iris Law (daughter of Jude and Sadie Frost), and even Sylvester Stallone's daughters.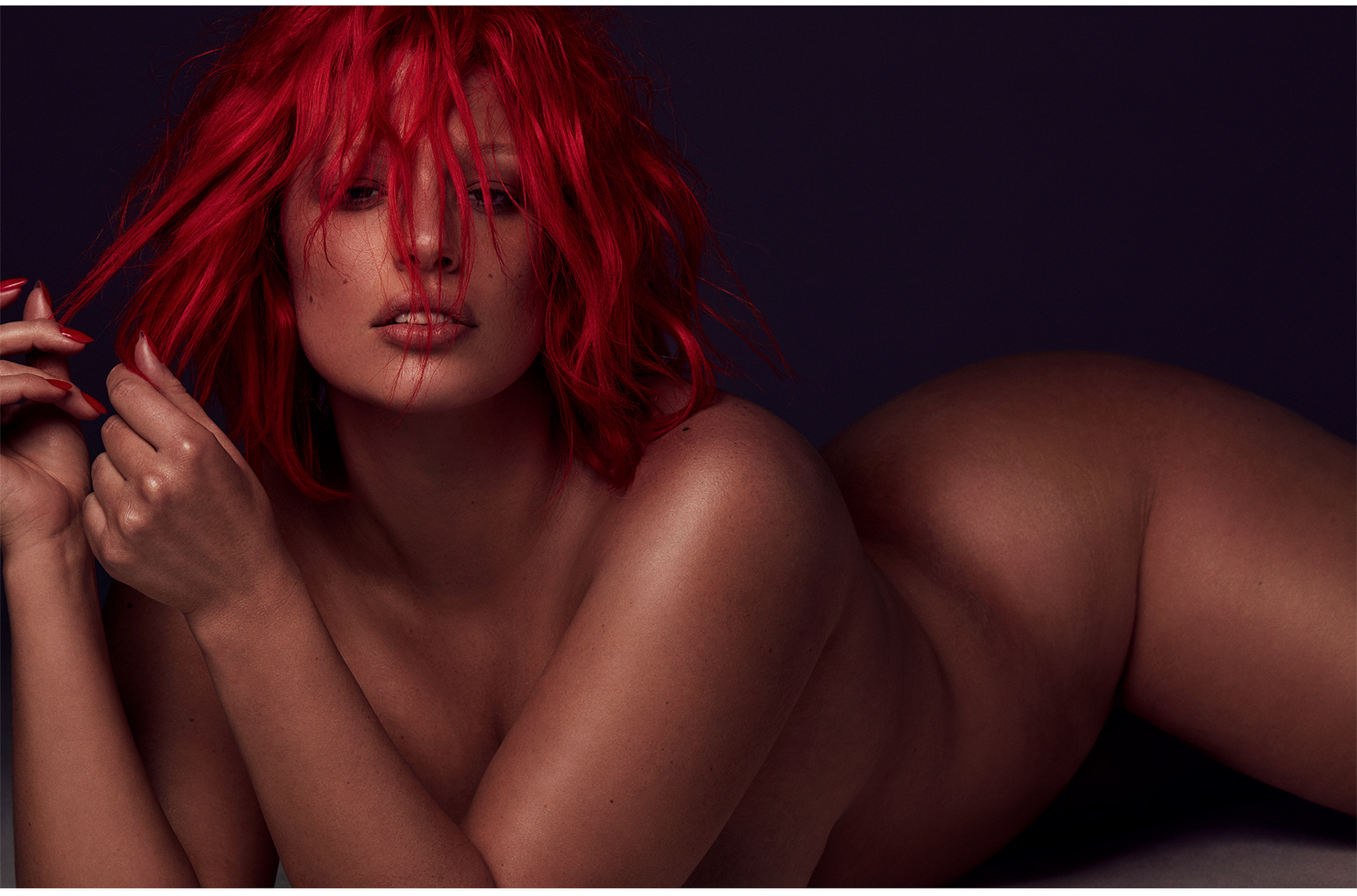 Photo: Miguel Reveriego
2016 Was the Year Fashion Crowned Its First-Ever Plus-Size Supermodel
Curvy or not, Ashley Graham had one of the best years in modeling, period. Clocking in at 9 covers (including British Vogue, Cosmopolitan, and Sports Illustrated) with ads in seemingly every subway, the body positivity champion (a full-time job in its own right) continues to slay in every way. Her success didn't come overnight. Ivan Bart, director of Graham's agency IMG, said: "Ashley Graham was a 36-month program of really knocking down the door to say: Industry, size matters." Click here for our epic editorial spread of Graham as you've never seen her before.

2016 Was the Year of Hari Nef
It's been a year-and-a-half since she became the first trans model to sign with IMG's main board, and Hari Nef hasn't looked back. In addition to becoming a Gucci ambassador and editorial darling (she picked up recent stories in Vogue, Glamour, and the September cover of ELLE UK), Nef has taken her role as queer spokeswoman in eloquent strides, but acknowledges there is still a long way to go. "There's a sub division of fashion bookings that almost fetishizes diversity as an end. You have to be a black model or a trans model," she said at the BoF Voices summit. "It's like diversity day, and then you go home. But diversity day is still never a blue chip campaign."
2016 Was the Year of Non-Model Models
When J.Crew cast 64 of its closest friends and family in its Spring 2017 presentation in September, it crystalized a movement we've been seeing for some time now towards "real" people, or non-model models. Kanye West caused controversy when he held an open casting call for his Yeezy Season 4 show, but specified he wanted "multiracial women only, no makeup, please come as you are." Plenty of indie artist-cum-It girls like Gucci favorite Petra Collins and Camilla Deterre are benefitting from this shift to personality-driven branding. Rachel Chandler (who worked with Hood by Air and Eckhaus Latta this season) even created a new casting agency, Midland, to meet the increased demand for "real" models.
2016 Was the Year of Twinning
We've been seeing double for some time now. Over the past twelve-plus months, twinning has flooded the fashion vernacular. Most often, it refers to two besties (i.e. Kendall and Gigi, or Caroline Vreeland and Peace Love Shea) stepping out in similar or complementary outfits. In the modeling industry, however, there are more real-life twins than ever. Off the top of my head: Top catwalkers Odette and Lia Pavlova, Prada favs Cecilie and Amalie Moosgaard, Kelsey and Baylee Soles, and Coco and Breezy. But our latest favorite identical duo has to be Cipriana and TK Quann, who modeled Norma Kamali's archive for us.
2016 Was the Year of the Mature Model

Some of the best runway casts and designer campaigns have featured mature models, often over the age of 50—and totally fabulous. In September, the Bottega Veneta show had one of the best rosters of the year, with models ranging from Lauren Hutton (who closed the show with Gigi Hadid) to Malgosia Bela to Karen Elson and my personal favorite comeback, Vivien Solari. Loewe's impressive new campaign stars the inimitable Charlotte Rampling; Susan Sarandon appeared in Marc Jacobs' Fall ads. And let's not forget about Barbara Streisand's December cover of W. Bravo, Babs.

0 Comment