If you weren't aware of Nuyorican style's vibrancy already, you're about to get a healthy dose of it, thanks to Raquel Berríos and Luis Del Valle, members of Brooklyn-based Puerto Rican band Buscabulla.
"We were born in Puerto Rico, but we've been in New York for so long, we started to think of ourselves as Nuyoricans and how that style plays into our identity in the diaspora," said Berríos.
With the release of their EP II back in January, Buscabulla—Puerto Rican slang for "troublemaker"—began a concert tour that started at Bowery Ballroom and took them to every major city in the U.S. On stage, the band played songs inspired nostalgia and debuted a costumes that nodded to Nuyorican style. Since then, they've brought attention to the influence and importance of Nuyorican culture in the development of New York style—an often forgotten episode in New York fashion history.
The birth of Buscabulla was a love story. Berríos and Del Valle met when the former was part of a girl band called En Teta (Puerto Rican slang for "topless"). He had just moved to New York from Puerto Rico in search of collaborators. In 2014, they won a contest by Guitar Center and released EP I, produced by Dev Hynes (aka Blood Orange) with French music and fashion label Kitsuné.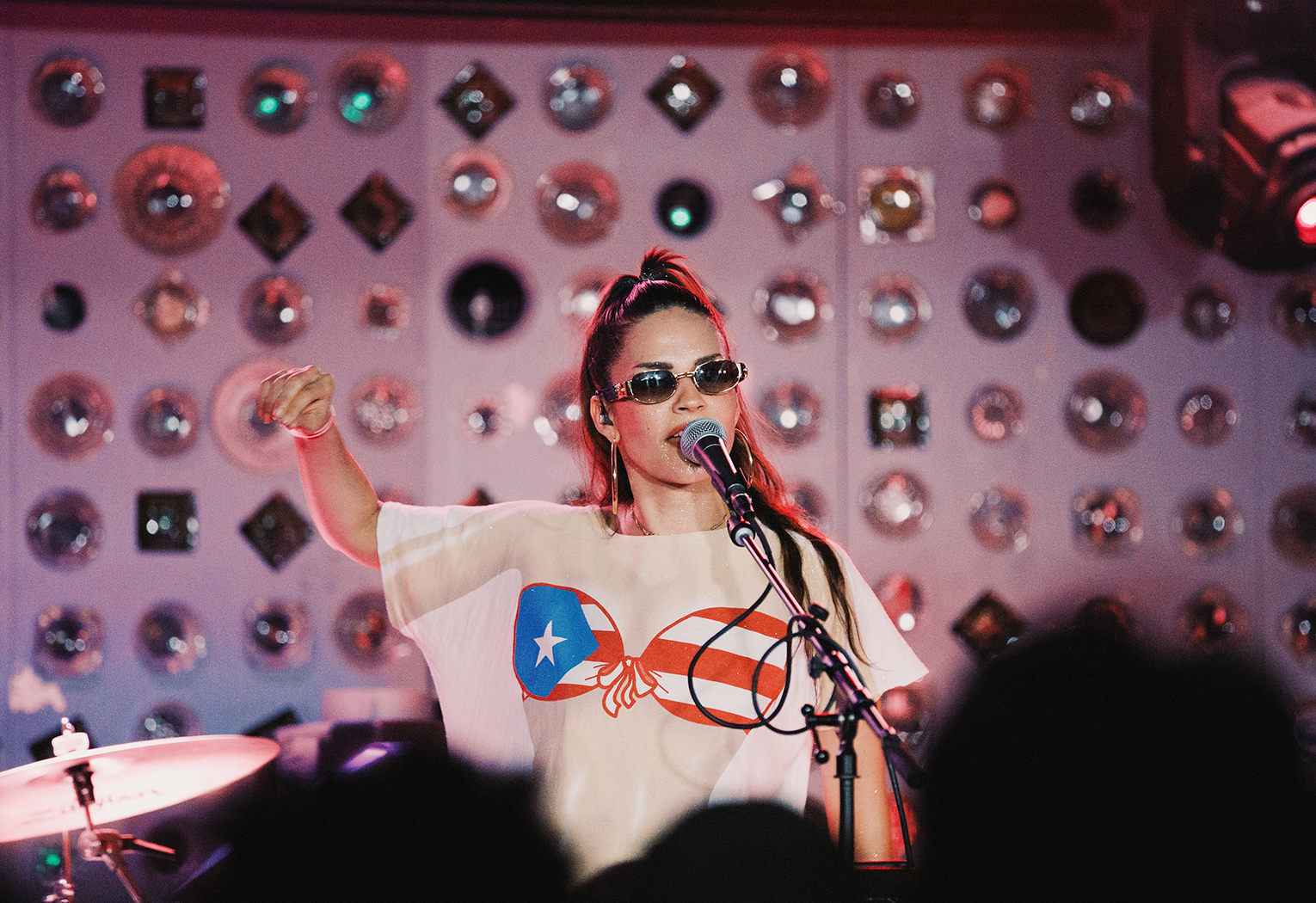 Photo: Elea Franco / Courtesy of Buscabulla
Their sound is a combination of Berríos' obsession for listening to and collecting old Latin American records and Del Valle's lifelong relationship with band culture. Meanwhile, their lyrics—all in Spanish—reference love ("Tártaro"), sex ("Métele"), and memories of home ("Frío").
Puerto Rico might not be the first place that comes to mind when thinking about New York fashion, but Nuyoricans' contributions to New York style continue to impact the city today, and to Buscabulla, it's a mechanism to reclaim their Puerto Rican identity.
"We got really into how Nuyoricans express their identity through clothes," said Berríos. "It's very in-your-face."
Heavily influenced by the golden age of salsa in the '80s, Nuyorican style is distinctive for its mixture of Caribbean flamboyance and New York streetwear—think hoop earrings, gold chains, head-to-toe white suits, fedora hats, and sunglasses at night, as well as Puerto Rican flags on everything from musical instruments to leather jackets. It's also a style that influenced the door-knocker earrings, bandanas, and jersey dresses of JLo and Destiny's Child in the early aughts, and contributed heavily to their stardom.
"It's a very important period, not only to Latin music, but music in general. Plus, their style was so on point. The men were cocky and confident, something that we like to play with in Buscabulla," said Berríos.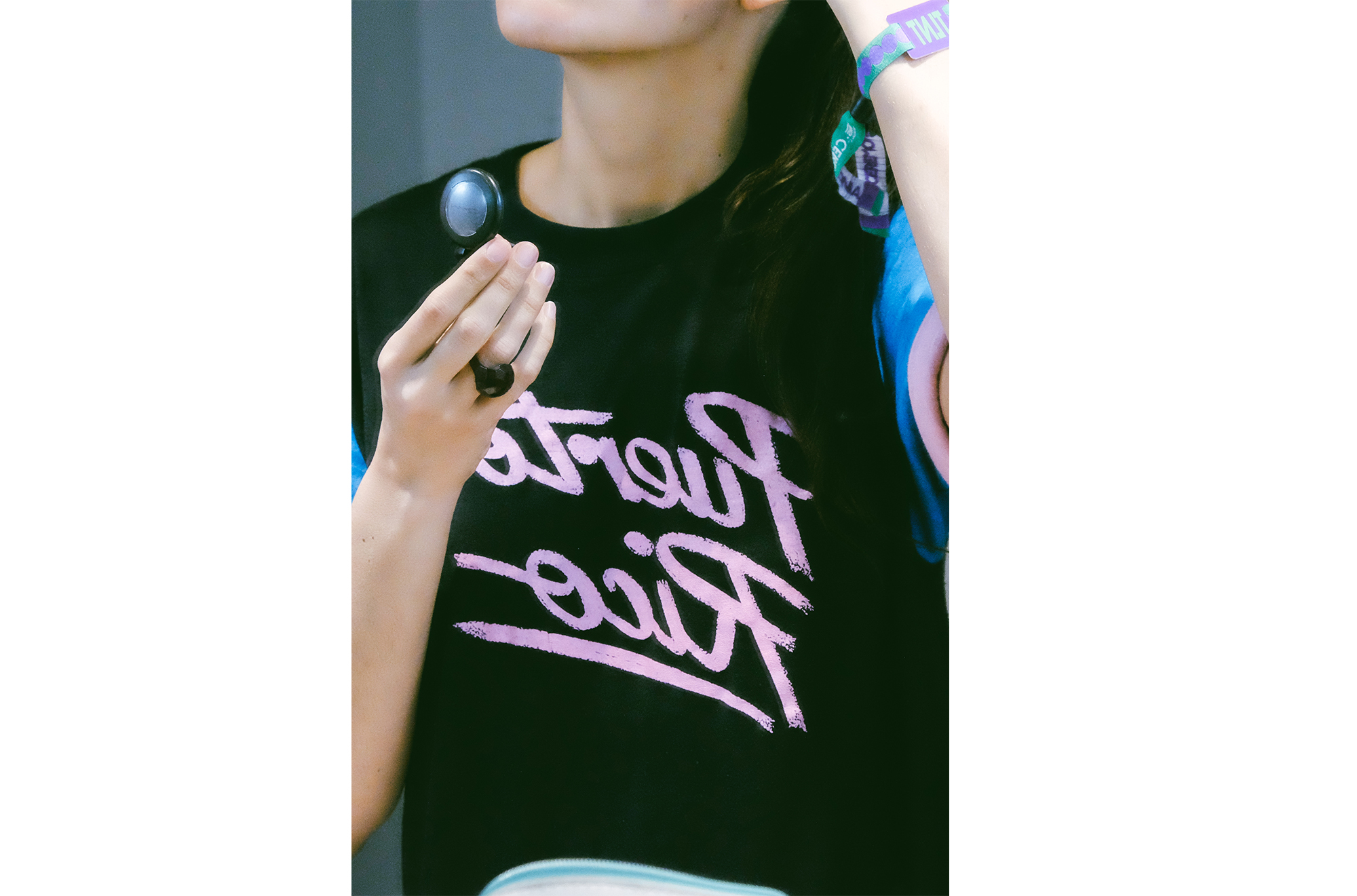 Supakid / Photo: Courtesy of Buscabulla
The success of salsa in New York City in the '70s and '80s thanks to labels like Fania Records boosted Puerto Ricans into the cultural zeitgeist and, in turn, helped enrich the city's heritage and Nuyoricans' pride. "In the '50s and '60s, when their neighborhoods were doing so [poorly] economically, this music showed that the [Puerto Rican] people are powerful, beautiful, and that they have a culture and a history," said Derrick León, curator of Rhythm & Power: Salsa in New York, an exhibition on now at the Museum of the City of New York.
With this in mind, Buscabulla embraced their heritage to the max, even if it meant tapping into a style that's mostly rejected. "Back home, Nuyoricans are sort of discriminated against because [locals] don't see them as real Puerto Ricans," said Berríos. "The same happens with their style, the flags everywhere—the island doesn't like it."
But, in a time when Puerto Rico undergoes its worst economic and social crisis in history, artists like Buscabulla have reclaimed the flag to empower the community. "We also thought it was a good moment for us to reclaim our identity," said Berríos. "The feeling right now is very hateful and strong. So, we thought it would be nice for us to be an openly Puerto Rican band."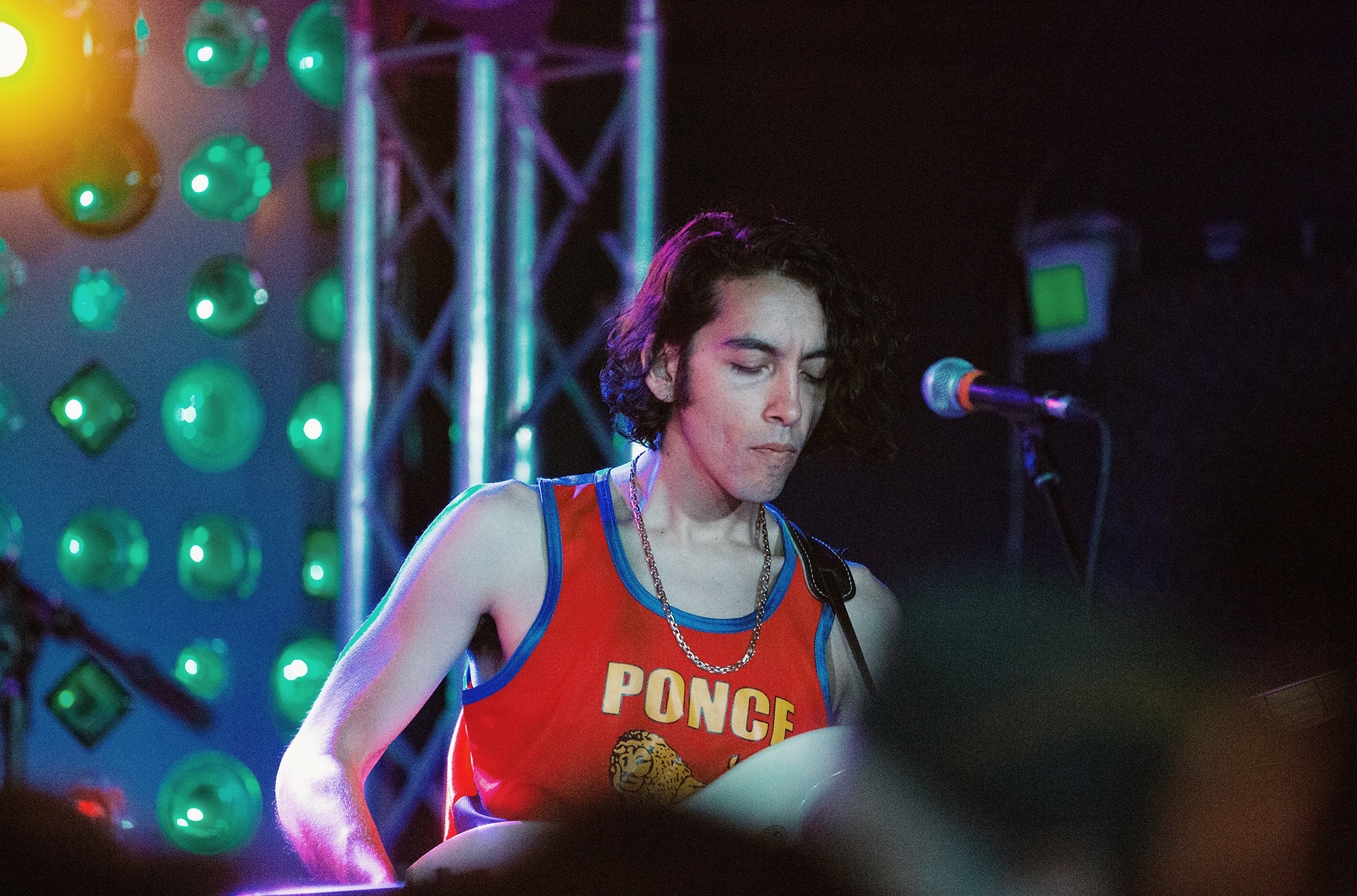 Photo: Elea Franco / Courtesy of Buscabulla
It's fair to say they've made the Puerto Rican flag rather fashionable, in consequence, by wearing dresses that bear the faces of famous salsa singers, tapping into pageant culture with Miss Puerto Rico outfits, and transforming vintage Puerto Rican police uniforms into military jackets.
"As artists, they are informing people about this New York community and heritage," said León. "I think they are doing something very savvy."
After 10 years in New York, two EPs, and raising a three-year-old toddler, Berríos and Del Valle are gearing up to release their first album, one they'll record at home in Puerto Rico. "Our life in New York is not fit to create an album," said Berríos. "We'd like to take one year off just to work on a passion project."
No matter where they go, it's clear Buscabulla's reign in the independent music scene is far from over, and as they rise, they carry their flag, Puerto Rico, and Nuyoricans directly into the center of the cultural zeitgeist once again.
0 Comment