Thank you, Dries Van Noten, for putting together the best cast in the history of ever. In honor of his 100th fashion show (do the math), the Belgian designer rounded up his favorite models from past and present. The result was a greatest hits reel of icons we've come to know and love over the years—with more than a few throwback twists in the mix—and it couldn't have felt more timely given fashion's recent, ongoing push for age inclusiveness.
I couldn't help but hold my breath while watching now-mature stars (who should all be included in a modelizing 101 textbook, if there were such a thing) step out onto the runway in rapid-fire succession. Many were veterans currently enjoying major career comebacks: Malgosia Bela, Kirsten Owen, Amber Valletta, Liya Kebede, Elise Crombez, Sasha Pivovarova, Alek Wek, Erin O'Connor, Guinevere Van Seenus...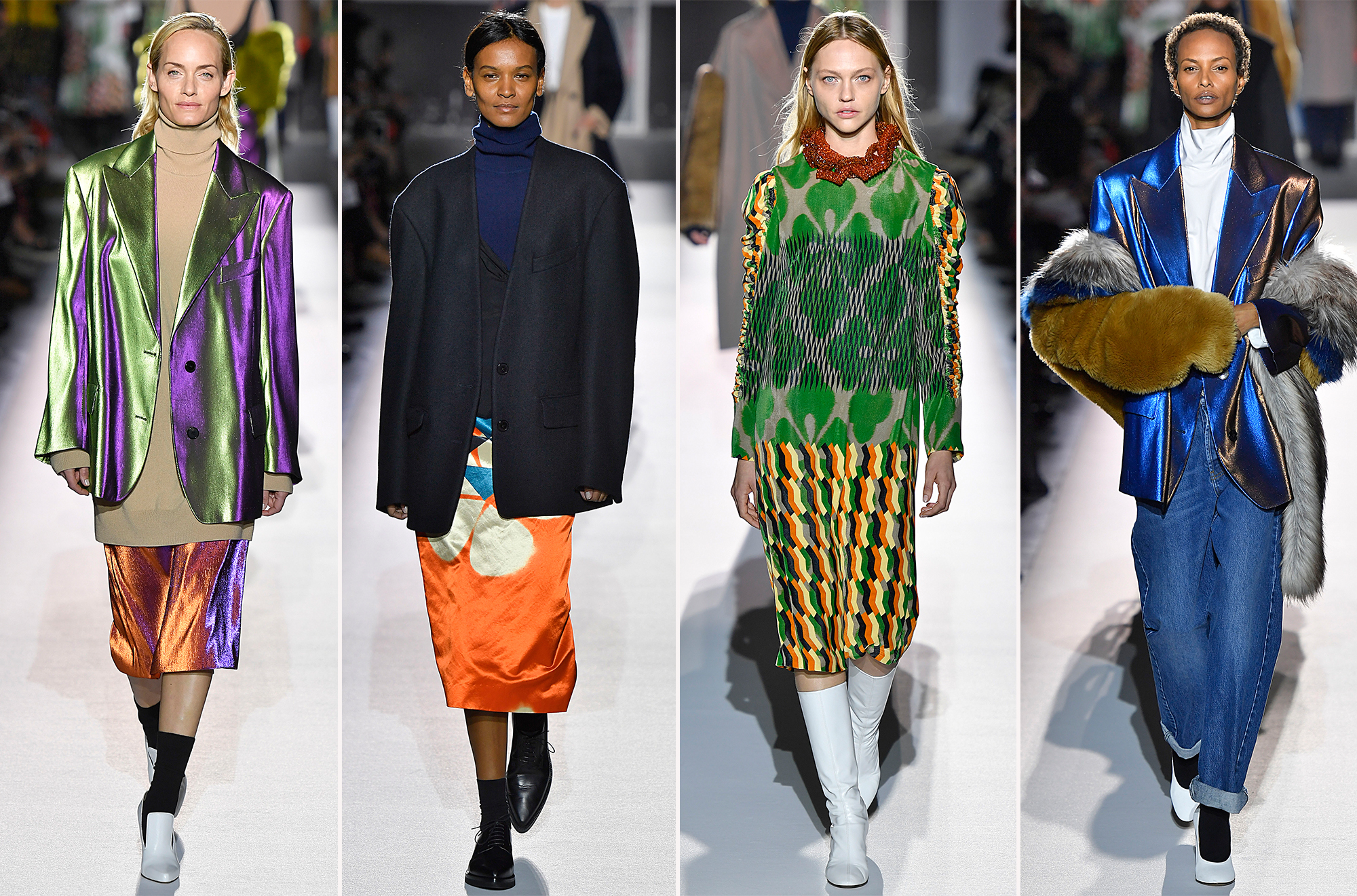 Amber Valletta, Liya Kebede, Sasha Pivovarova, and Yasmin Warsame
Photos: firstVIEW
But I was personally more interested in the less obvious faces who appeared to have come out of the woodwork for Dries' milestone moment. As ubiquitous as Caroline de Maigret is in the street style scene, a runway appearance is very rare for her. It's been years since Trish Goff traded in modeling to be a real estate broker. Nadja Auermann, Yasmin Warsame, Luca Gadjus are each elusive treats in their own right. I could go on and on and on.

My personal favorite appearance was Kim Noorda, who was one of the hardest working catwalk staples in the mid-aughts. I'll never forget when she came into the coffee shop where I worked during college, ordered a vegan brownie, and I proceeded to have a fan girl moment and nearly faint. She also graced us with her presence at Lanvin just hours earlier, so hopefully this is just the beginning of a new era for Noorda.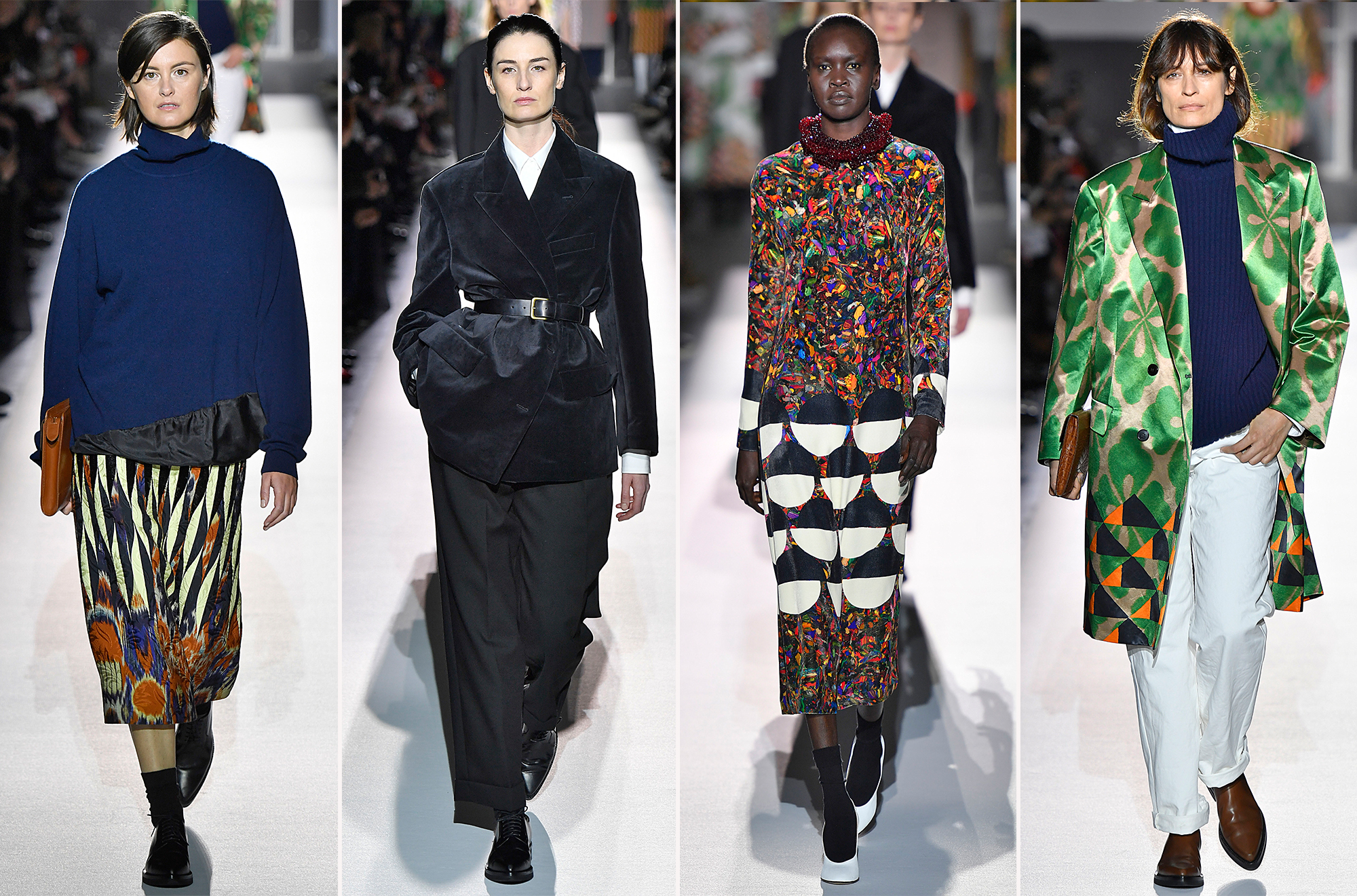 Trish Goff, Erin O'Connor, Alek Wek, and Caroline de Maigret
Photos: firstVIEW
These golden girls from every era served as a reminder that, back in the day, a fierce walk was a lot more important than a social media following. It's going to be difficult to top this modelizing highlight, but our outlook is now officially bright heading into the remainder of PFW.
0 Comment