While 24-year-old Sloane Stephens crushed it on the tennis court to win her first Grand Slam title, another young rookie was preparing to kick off Alexander Wang's show—an equally impressive feat in fashion terms. It was only fitting that 16-year-old Kaia Gerber's first opener was with the boy wonder, who launched his namesake label at only 21, and welcomed the supermodel spawn into his squad with open arms after she signed with IMG. With her brunette waves blowing behind her as she stomped the catwalk—or, in the case of this year's "Wang Fest," the streets of Bushwick, Brooklyn—Gerber (who was barely a year old when the after-party's main even, Ja Rule and Ashanti, dropped "Mesmerize") looked reminiscent of mother dearest, the legendary Cindy Crawford (who, unlike momager Kris Jenner, purposely livestreamed her daughter's first show instead stealing the spotlight by sitting on the sidelines). Here, the newbie, who is every bit as sweet as her legs are long, talks about "tunnel vision" on the runway and how she's staying grounded as her career skyrockets.

Your first-ever runway show was Calvin Klein earlier this week. Why did you decide to make that show your big debut?

"I always saw Calvin Klein as a super prestigious brand that was really respected. Raf Simons is one of my favorite designers so I went in on a casting, which I've never done before. Getting booked for it was such an amazing feeling and I knew that it's what I wanted to do."
Following Calvin with Wang isn't too shabby.
"This is huge! One of my first campaigns after being signed was with Alex and it was the Wang Squad, so to come back to this kind of family that we have here and to walk his show has been long awaited, so I'm really glad to finally get here."
Before you hit your first runway, did you have any jitters?
"I wasn't nervous, but I was anxious to get out there! When you're waiting in line it's kind of stressful, but once the music starts you forget everything and you go into this tunnel vision mode."
Did your mom or any of the veterans, like Liya Kebede, give you any tips?
"They just said don't be nervous and they tried to explain to me that once you start walking you won't think about anything. I didn't really believe them, but it's true, I really did forget everything once I started walking!"
Was your mom in the crowd cheering you on?
"No, she livestreamed it, so I saw her after and she said, 'You did so good!' My brother [Presley Gerber] watched though."
Did you practice by walking the hotel corridors before Calvin?
"No, no, no! It's also very different from when she used to walk because they were able to emote themselves and give a lot. Now, it's a little different."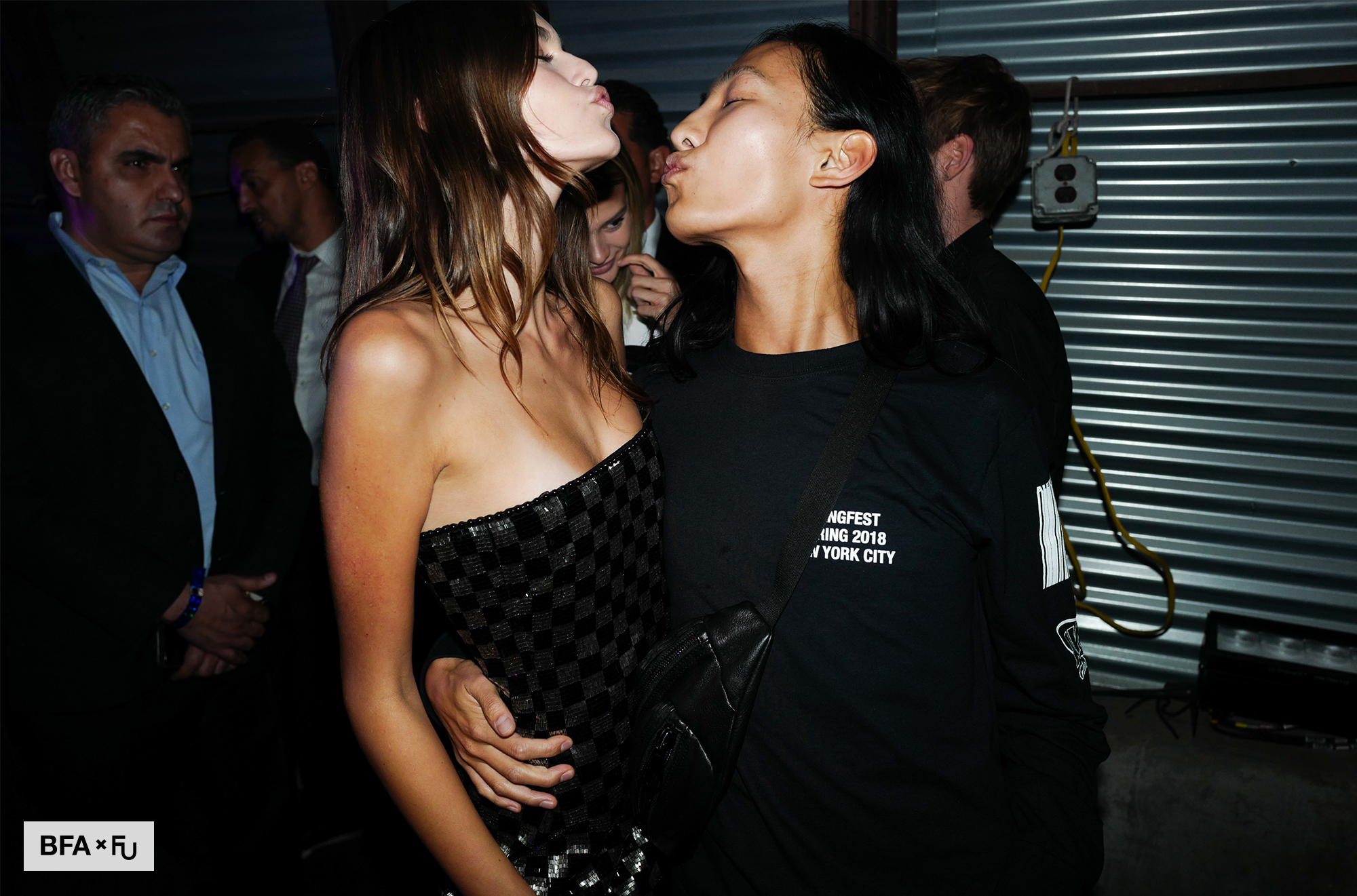 Photo: BFA.com. View more at BFA.com
Wouldn't that be nice if that style of stomp and drama returned to the runway again?

"It would be really cool. I'm waiting for someone to say that!"
Do you think you could channel your mom on the runway?
"I don't know if I could do it yet. That I would have to practice because she's very specific!"
Will we see you walk in London, Milan, and Paris?
"I think so. I'm doing all the rounds. World tour!"
Is mom coming with?
"We are still deciding, but my brother will definitely be everywhere with me. We're staying together as a team. It's good because we're not always in the same place, so if we have different schedules we'll get together once a day and talk about it."
He keeps you grounded and makes everything feel normal.
"For sure, yeah."
Does this entire NYFW experience feel a little crazy?
"It's crazy, but it's a good crazy. I like it."
Are you hitting Wang Fest or the hotel after the show?
"I'm not sure yet, I think we're playing it by ear!"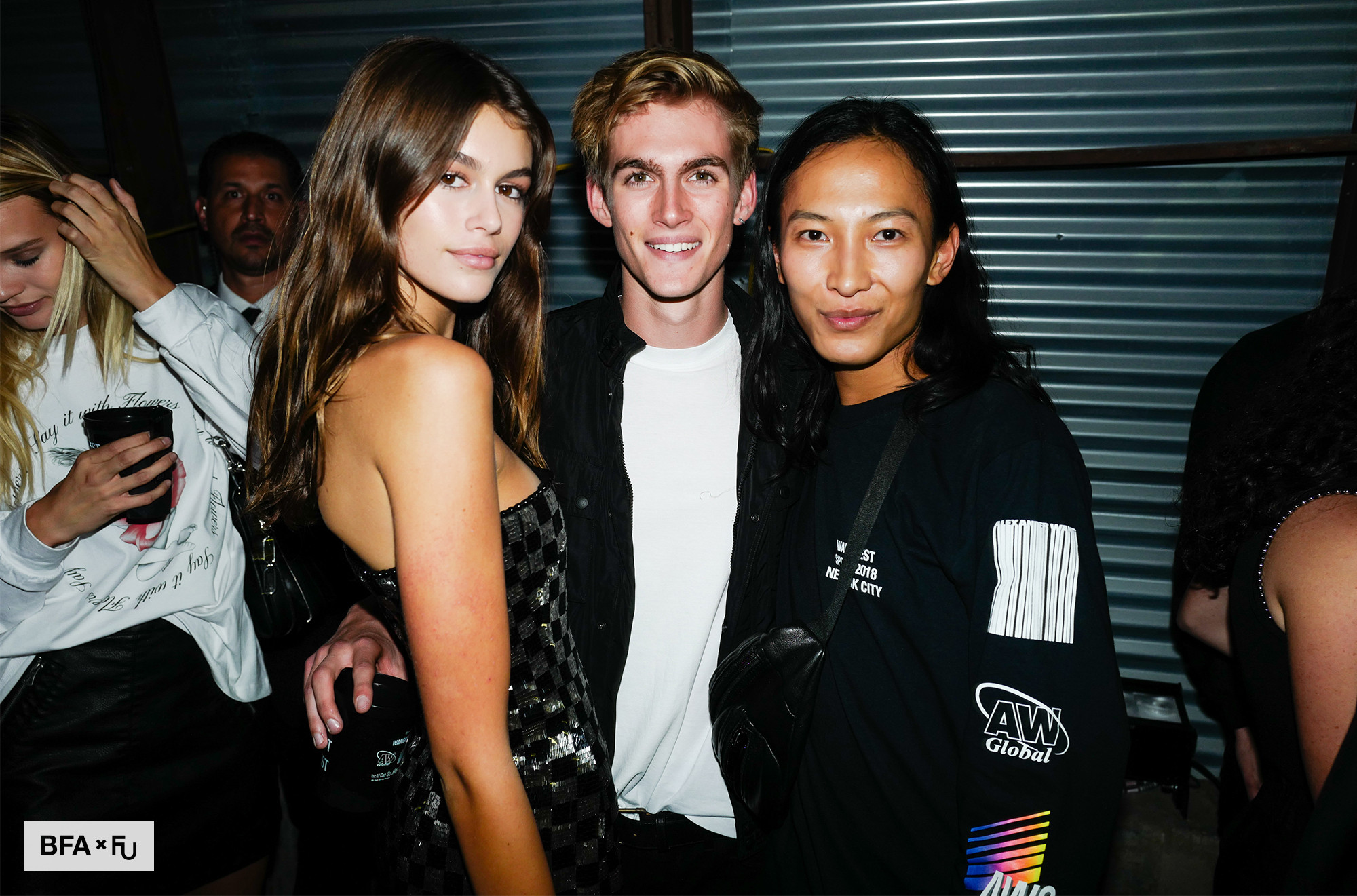 Photo: BFA.com. View more at BFA.com
0 Comment