Fashion, meet Art. Art, meet Fashion. Sure, these not-so-strange bedfellows have been acquainted for some time, but the duo's power couple right now is designer Osman Yousefzada and gallerist Jeanne Greenberg Rohatyn. To celebrate the launch of his latest lookbook-slash-art journal, The Collective No. 5, and his first collection to hit Barneys, CEO Daniella Vitale hosted a dinner to celebrate along with Rohatyn at her uptown Salon 94 gallery and home.
The theme of this latest issue is about code, a popular term in today's fashion vernacular and, as the designer sees it, a way to express topics ranging from love, the universe, and good manners. For example, V&A curator Oriole Cullen "decodes" a 1920s color chart designed to help those less gifted in the style department dress, or NYU journalism professor Katie Roiphe "decoding" exactly what those popular Instagram hashtags and expressions really mean, or art critic and curator Hans-Ulrich Obrist discussing how to store DNA code in DNA with famed geneticist George Church.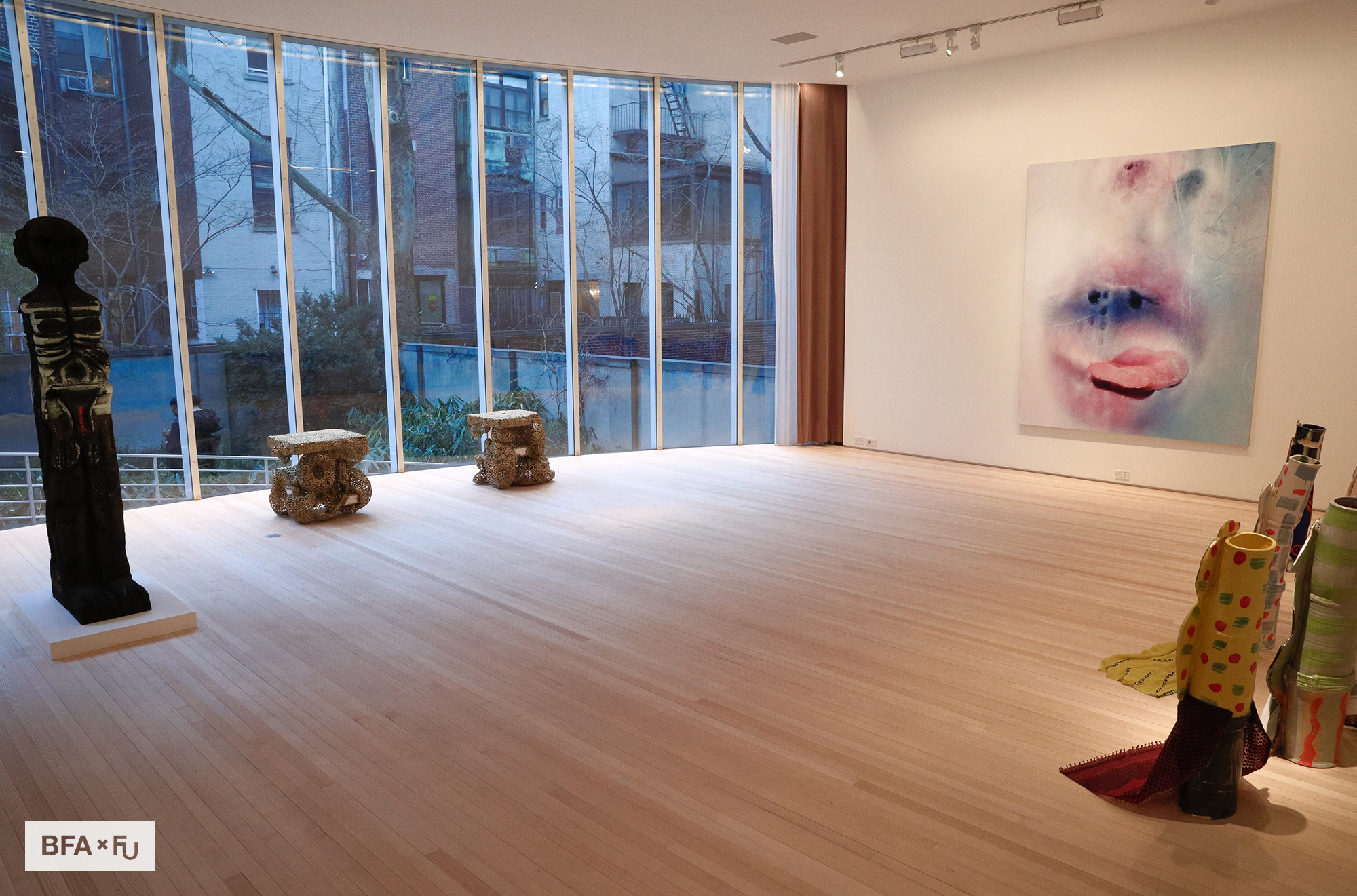 Photo: BFA.com. View more at BFA.com
Peppered alongside the editorials was Osman's Spring collection, styled on a quirky and interesting batch of friends, models, and personalities such as Anthea Hamilton, Grace Bol, Celia Hempton, and Prem Sahib. Yousefzada and Rohatyn, friends and collaborators, have worked on several issues. "It's more than just his clothes, but who he puts in them—artists, writers, actors, models. Almost the opposite of clothing being the vessel, it is a way of having a dialogue with those individuals," explained Rohatyn, whose artists are often featured in the magazines. "He is curious and interested in people and I think he designs in order to engage himself with them."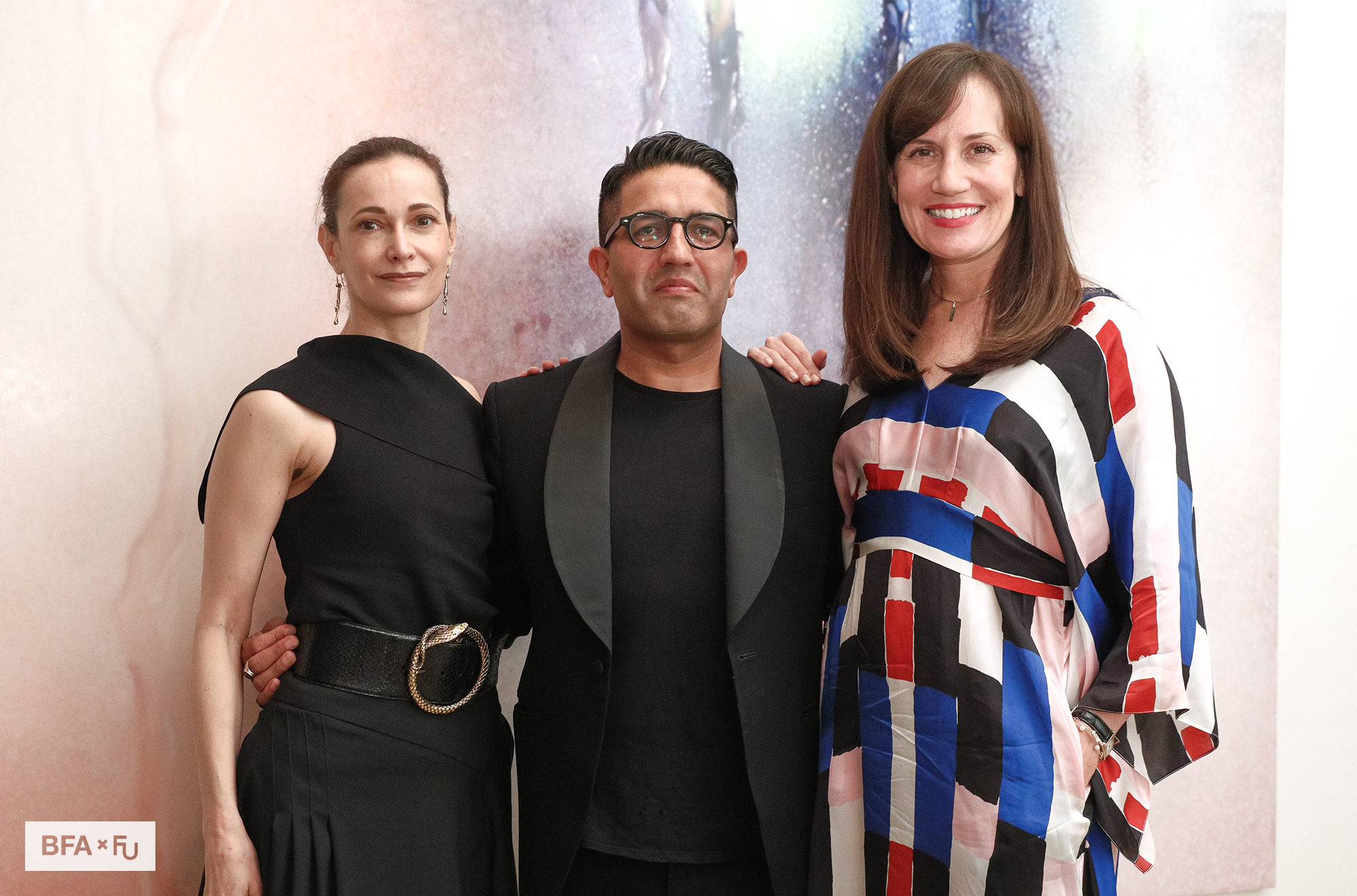 Jeanne Greenberg Rohatyn, Osman Yousefzada, and Daniella Vitale
Photo: BFA.com. View more at BFA.com
Vitale, who coincidentally was wearing the same Osman dress as another guest ("A risk you take when you buy your own clothes.") said it was "love at first sight" when she and her team saw the Osman collection last October. "Osman is a modern designer with a sense of whimsy, happiness, and eclectic details to his collection and that fills a void in the store." She added that Rohatyn and the Barneys owners, Richard and Lisa Perry, who are also avid art collectors, are good friends, and that Osman's artistic inclination and "narrative is really in tandem with what we are about."
Fashion fixtures such as Alek Wek, Jessica Joffe, and Jennifer Creel, as well as the heavy-hitting surname crowd—Ansel and Sophie Elgort, Daniela Agnelli, Alexandre Assouline, Michael Avedon, Lucrezia Buccellati—perused the gallery space-cum-home and enjoyed a family-style buffet in the massive kitchen on the second floor, because doesn't everyone gather in the kitchen? And even in there, there was some pretty good art to look at while dining.
0 Comment