Sofia Sanchez de Betak was a walking, breathing emoji on Wednesday night. Alongside Roger Vivier brand ambassador Ines de la Fressange, the art director beauty was co-hosting a tango night at Dance With Me Soho, a dance studio on Broome Street, and dressed the part, bringing to life a certain red dress-wearing phone character.
"This wasn't even the original dress," she laughed of her bright red look. De Betak had bought a Rodarte gown for the occasion, but Storm Stella had other plans. "It got stuck at FedEx because of the storm," she shrugged. The replacement was a vintage gown de Betak had hanging in the back of her closet, which she took shears to hours earlier to shorten it. "I had to! To dance!"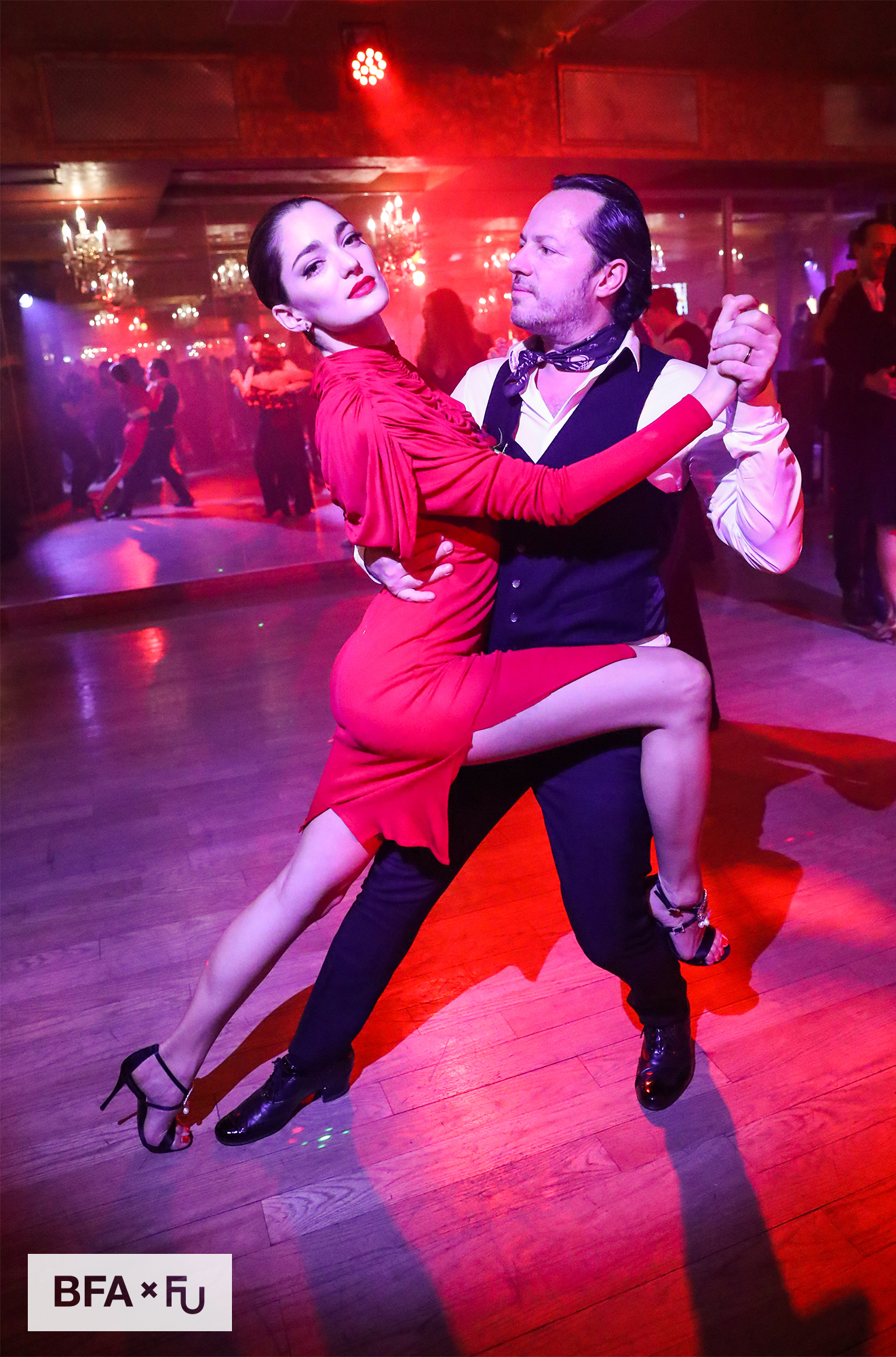 Photo: BFA.com. View more at BFA.com.
The party was to toast the Viv' Tango, a limited-edition handbag de Betak created in collaboration with Roger Vivier. The tote, done in a supple red leather with intricate rose-shaped cutouts, is a nod to de Betak's Argentinan roots, hence the theme of the evening. Red roses were handed to guests as they arrived and empanadas were passed.
Anticipating a few timid tangoers, the brand incentivized. Each guest who tangoed was gifted with the house's iconic square buckle pumps. Lindsay Ellingson, Anya Ziourova, Natalya Poniatowski, and Mia Moretti all walked away with a pair.
"Come on," de Betak said, egging on a guest to take to the dance floor. "You're young, you're beautiful—why not dance?"
0 Comment