"I've spent a lot of time working at publications that were dominated by men—older, white men," says Garage magazine's new editor-in-chief, Thessaly La Force. "While I've never had any complaints, I will say that one of the things I love most about Garage is having Dasha's perspective."
She was speaking, of course, about Dasha Zhukova, who founded the art and fashion publication in 2011, and was the editor-in-chief of the biannual until Vice Media became a majority shareholder last summer. La Force stepped in to her new position in October (jumping in just a few months before the biannual publication was sent to print), with Zhukova becoming the editorial director, telling The Business of Fashion that she would still be present in magazine's production. "I'll be support for Thessaly and hands-on editorially, but I'll be also be thinking about the growth of the business, development, and long-term strategy," she told the outlet.
"It was exhilarating to step into the role. We're not just making a magazine; we're being really digitally ambitious in turning Garage into a vertical within the Vice network," La Force (who has written for The New York Times, The New Yorker, and Vogue) said, reflecting on her first issue and her first time at the helm of a magazine. "I had to shift from what I was doing before, which was working as a writer and an editor for a print magazine, and think really big picture."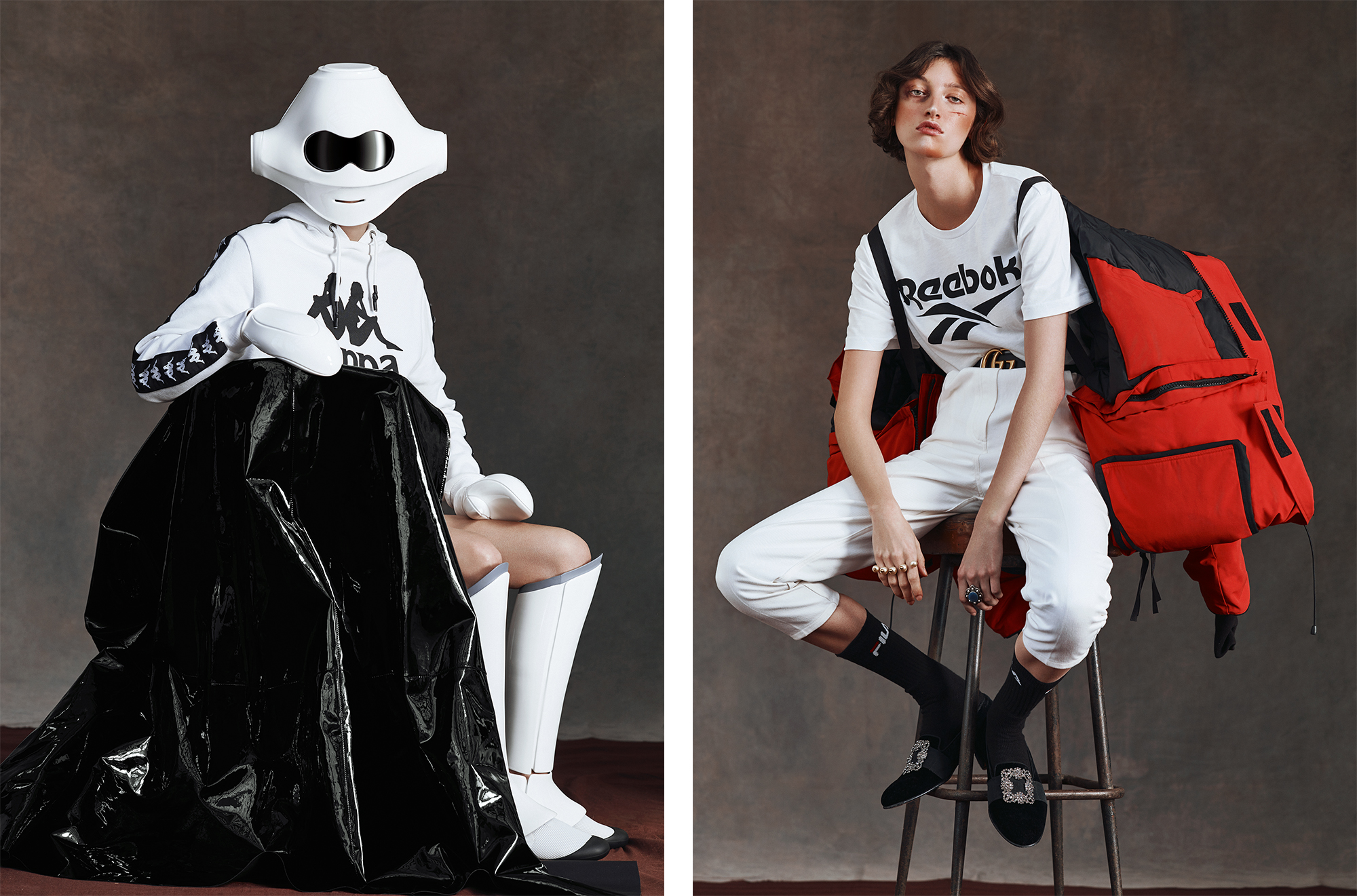 Photos: Courtesy of Garage magazine
The "big picture" is Vice's plan to build up the publication's online presence—something akin to what the digital media giant has done with i-D magazine in recent years.
Garage is noted for balancing art and fashion coverage, highlighting connections between the two creative realms. Contributors to issue 12 (which include writer/actresses Zoe Kazan and Lena Dunham, painters Mark Grotjahn, Syd Mead, and Loie Hollowell, fashion figures Pamela Golbin and Derek Blasberg, and photographers Yvan Fabing and Inez and Vinoodh, among others) highlight the diversity in thought and background the publication is known for.
"I wanted to learn about the magazine and absorb as much of it as I could," La Force said. "I see Garage as being part of a stable of magazines that come out only a handful of times year: Love, Pop, The Gentlewoman, Tank, and so on. I think it's important for Garage to remain rooted to that community."
In addition to contributions from Comme Des Garçons and a photo shoot with Burberry's newest collection, Garage's fashion director Phoebe Arnold pulled together a shoot featuring the robot costumes that appeared at Chanel's Spring '17 ready-to-wear show. "She had the brilliant idea of using the robot head for the magazine," La Force said of Arnold, mentioning that the fashion director even donned one of the robot heads in the editorial.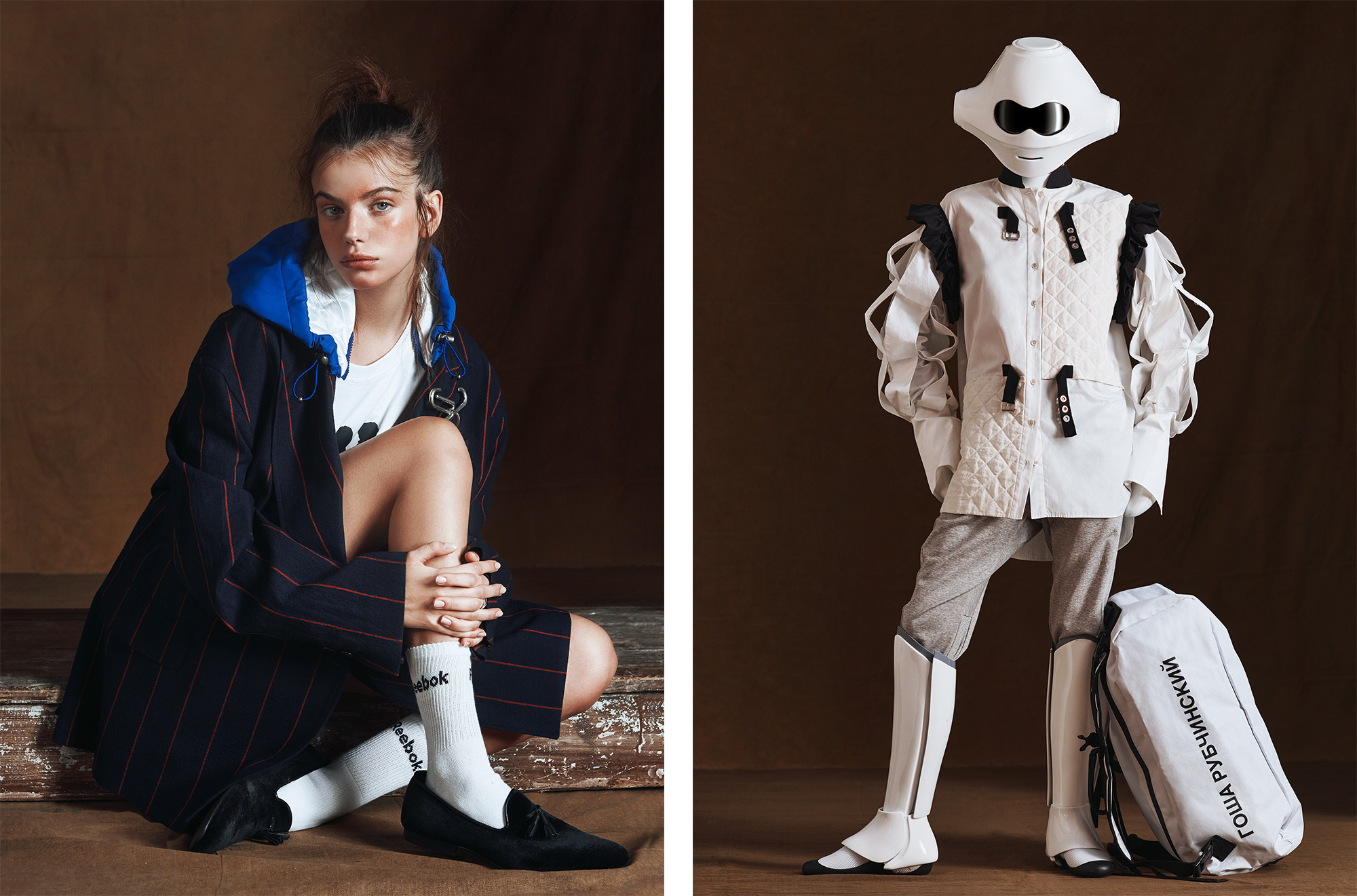 Photos: Courtesy of Garage magazine
"Editorially, I wanted to create a sense of cohesion—I wanted you to open Garage and read it and understand that every picture and every article in it made sense for that issue," she explained. "But I had to leave my newsstand sensibility and think a little bit more about what felt cool or what just seemed strange and interesting. Now it's trying to figure how to translate that into a digital sensibility."
For all the changes the publication has undergone over the past six months (and the ones that are still to come), issue 12 is aptly titled "The Future." But what does La Force think the future of publishing is?
"The obvious answer is digital. No publication is going to survive without it," she said, noting how much faster news—especially of the pop culture variety—spreads online and through social media. "I think we'll always have editors, and I hope that we still create with the idea of an editorial point of view, and not just for sales or clicks, but we'll see. Vice is a leader in this field, and that's also why I wanted to work here. They are pioneers when it comes to innovating digitally."
La Force remained tight-lipped about the new Garage site's direction in terms of look, content, and possible contributors. "Oh, if I told you anything, I'm certain nothing I'd say today would be the same by tomorrow!" she laughed. "That's what's great about working in a world like fashion. You're so absolutely set in the present."
The new print edition of Garage magazine is out now.
0 Comment