There's an undeniable honesty to what Andrew Richardson does. The stylist and creative director got his start assisting Brana Wolf, scoured New York's sex shops while working under Paul Cavaco on Madonna's Sex book, collaborated with Steven Meisel, Mario Sorrenti, and more, and went on to found his own subversive, intellectually forward, eponymous sex magazine in 1998. It was a place for the kinds of stories not so accepted in the world of Condé Nast and advertiser dollars, features that addressed the inelegance of sex and a variety of proposed taboos with wit and artful directness.
Today, Richardson is a brand that extends far beyond the periodical. There's the streetwear line—see the "Richardson Hardware" t-shirts that are ubiquitous downtown—the store on the Lower East Side, and now, a store in Los Angeles, which, having opened just weeks ago, serves as a West Coast hub for the Richardson community.
We caught up with Richardson last week, asking him about the new shop, his recent collaboration with Grindr, and just how he plans to keep things provocative in an era when discussion of sexuality is perhaps increasingly stifled.
Ashley W. Simpson: To start, I wanted to talk to you about the new store and what you envisioned.
Andrew Richardson: I think I was spending a lot of time in Los Angeles over the last year, because 99 percent of what we make is made in L.A., and the other little bit is made in Japan. [L.A.] was our other significant source of interest outside of New York. So, I thought it would be good to open and store here, and we thought about a pop-up, but then we thought, if you go through all the energy of getting people to come to a pop-up, then you might as well have a permanent store. We spent a minute trying to find the space—about nine months. The spot had been in some disrepair for a while, so we did a gut renovation. There's a continuation of the organic feeling we have in New York. We have people that actually are interested in the brand and understand the brand and they really contribute more than knowing how to work with a cash machine. That's really what we're all about—that family feeling.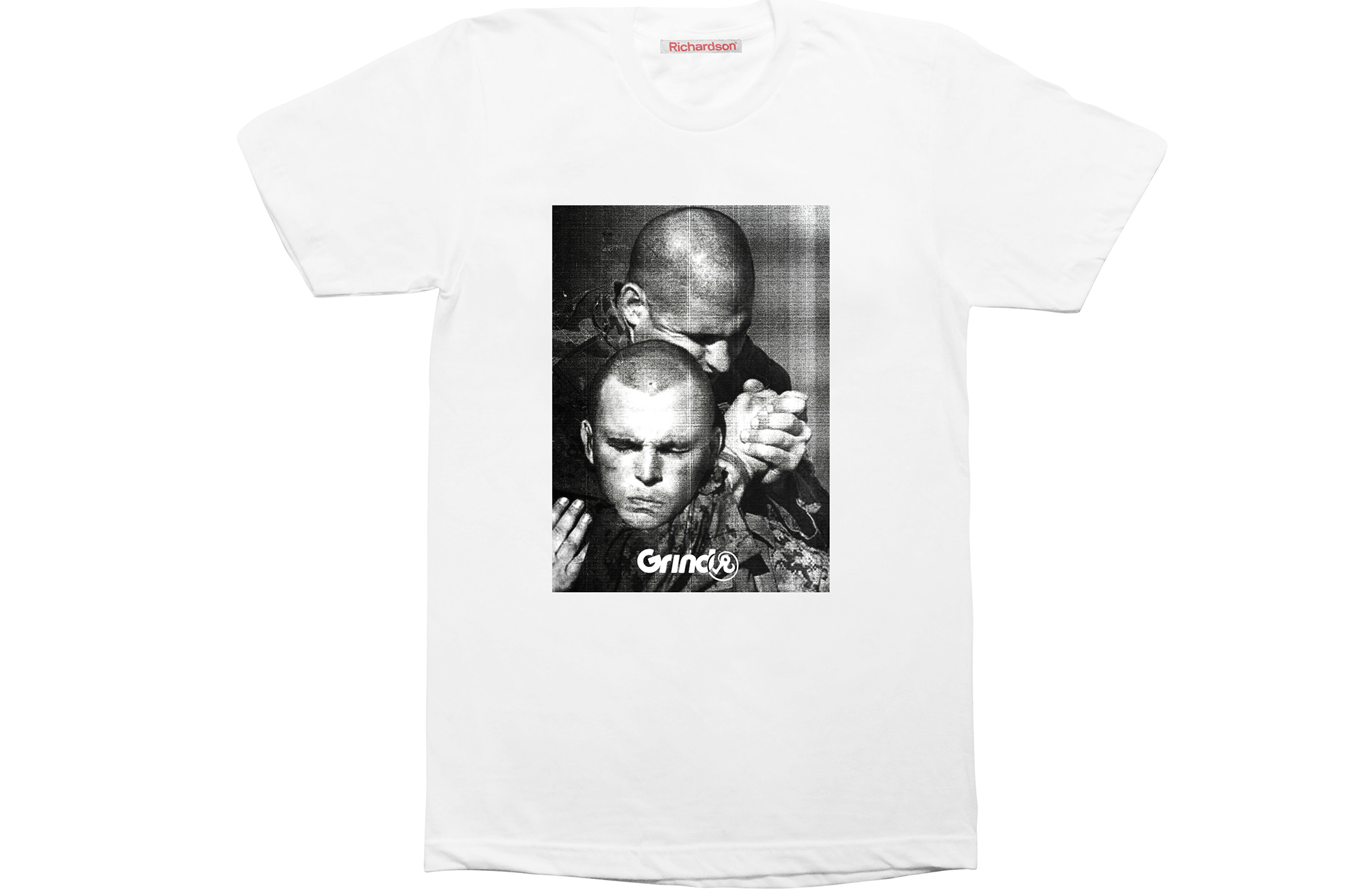 Photo: Courtesy of Richardson
AWS: Do you see a difference in how people approach the merchandise and the ideas in New York versus L.A.?
AR: In New York, the store is kind of a destination spot. It's a bit more private, if you will. You really have to know it's there. It's a storefront, but you have to knock on the door and then somebody lets you in. Whereas [in L.A.], you're in the conventional ground floor walk-in shop. So we toned down some of the provocative aspects and made it slightly more conventional. It still has the spirit.
We actually sell more books in L.A. than we do in New York. I suppose you could use the word "erotic," but its kind of a reflection of the magazine's aesthetic. We've got an exhibition of G.B. Jones' Prison Breakout that was featured in the previous issue of the magazine. Then, we're doing book clutches with Olympia Le-Tan. We're taking the images from the Russ Meyer movie posters from the '50s and '60s. There was a thing called The Pussycat Theater where [Meyer] showed all his movies. We know the people who got all the posters when they closed, so we're exhibiting the posters and then we're doing book clutches derived from the exhibition. And that will be in mid to late November.
Because we've got more space, we have the opportunity to do more dynamic exhibitions. After that, we have a signing and a talk. A friend of mine did a book called Showboat about the erotic aspect of punk. So, we've having some former members of The Sex Pistols and some other notable people come in. We're going to give talks and show posters and sell books. We're doing exhibitions that coincide with the ethos of the magazine. It's a little bit of a culture thing here.
AWS: To celebrate the opening of the L.A. store, you collaborated with Grindr on some t-shirts. How did that come about?

AR: For me, what was really interesting that I didn't anticipate in coming to L.A. is that there's a lot of progressive, online-based businesses like Grindr. There's even some of new potential [with the] legalization of marijuana. There's a lot of new tech money here that aren't as, say, prudish as the East Coast conventional brands that we've tried to work with. So, by setting up a store here, we've garnered a lot of interest from those types of brands.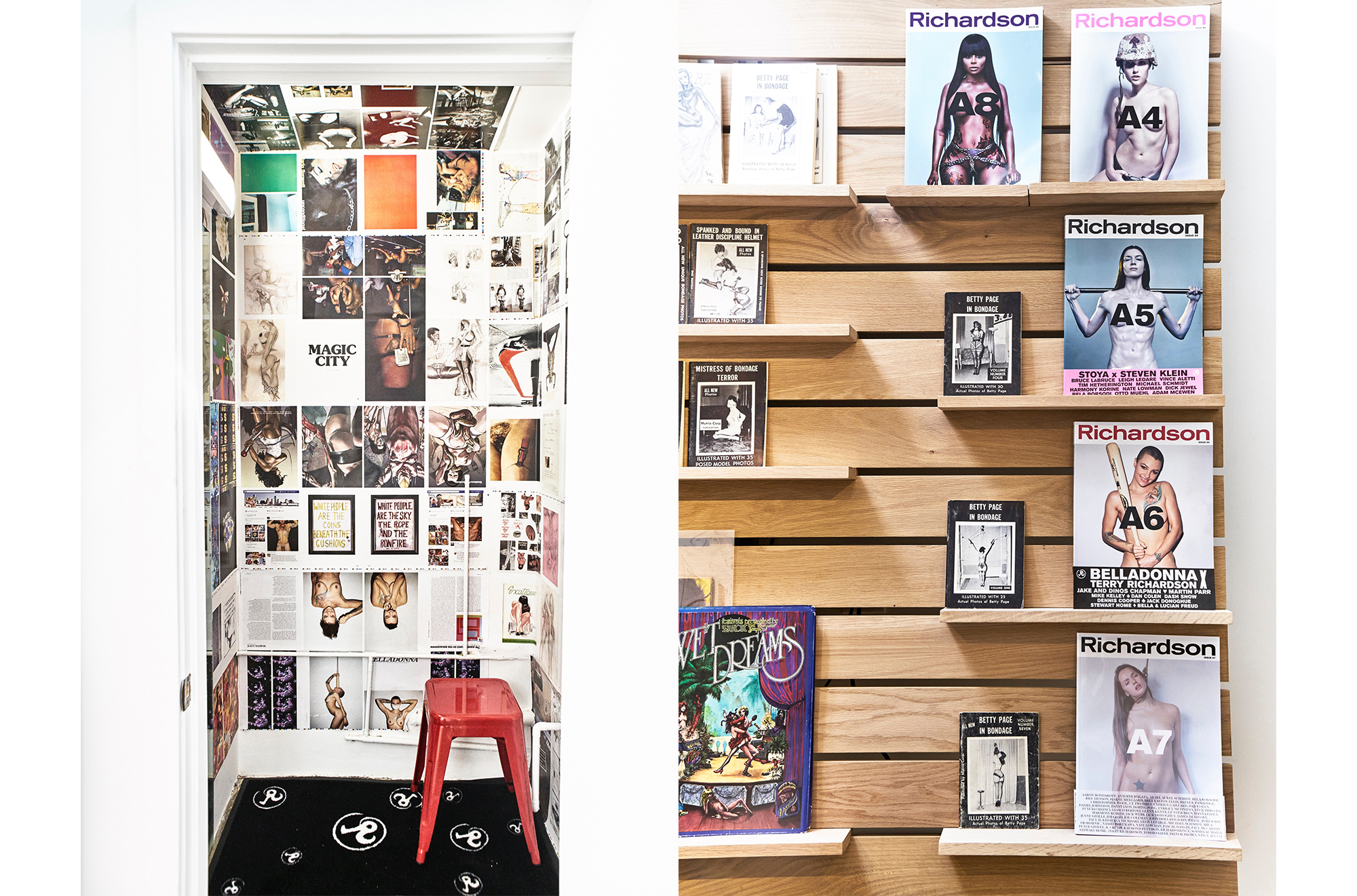 Photo: Courtesy of Richardson
AWS: How do you view the dialogue between fashion and sex in the industry today? And how do you think it's changed?
AR: I think from Helmut Newton to Guy Bourdin, provocative ideas around human sexuality have been a big part of the development of the fashion aesthetic and this accentuation of female power or male power through what you wear— whether it's the big shoulders of Thierry Mugler or the Saint Laurent dresses with slits on the sides. Fashion and image-making have always been connected to rules of attraction.
I don't really know how it's changing. I've spoken in the past about how I've been disappointed in the way that fashion magazines are going with it. They've been kind of restrained by their financial needs and you're not seeing the same aggressive individuals making images with the same freedom as they did in the '70s, '80s, '90s. It seems it's a little bit stifled. But that's why it's really interesting to me that we can exist and can do a collaboration with a brand like Grindr and do a t-shirt that is quite provocative in it's underlying theme. What I'm saying is, as one door closes, another door opens. It's more a reflection of what we're really interested in as human beings. There's always going to be a venue for thought-provoking material around sex and sexuality in the fashion world or in the world of image making. It's not going away. It's just about finding different venues and different platforms to exist on.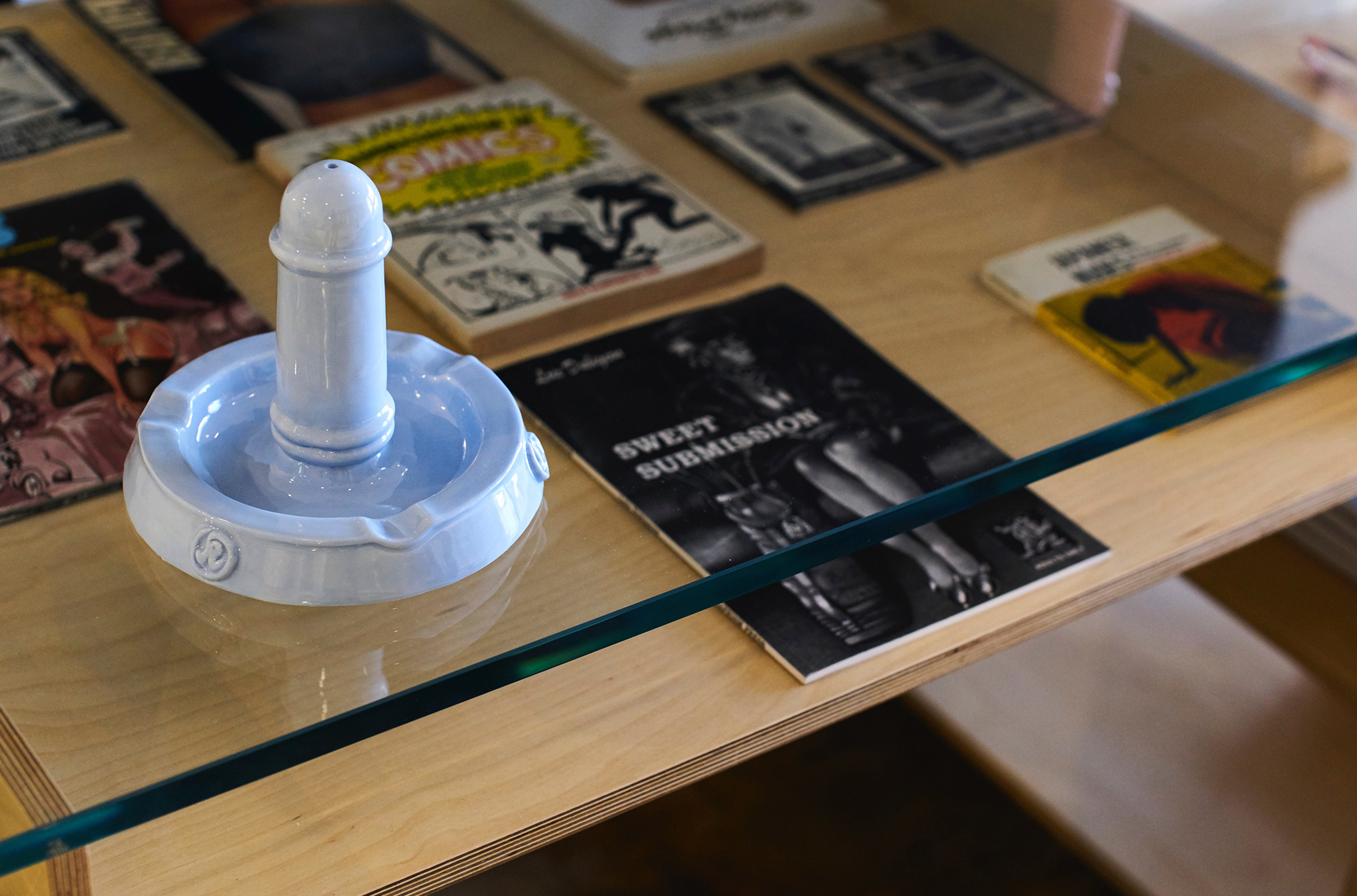 Photo: Courtesy of Richardson
AWS: Are there other brands that you have an interest in exploring that with?

AR: I definitely think that the potential—like the legalization of marijuana in America, which seems to be on the horizon—is interesting to us as well. It's sort of counterculture and we're definitely into this idea of counterculture. What's really great about Richardson for me personally is there are definitely a lot of young people around the brand. I'm interested in these young people who collaborate with the brand—what they're into, how they see things. That's what keeps it fresh. We're definitely interesting in providing creative services for some of these emerging businesses to maybe give our take on what we think is relevant today, rather than relying on some some traditional High Times look of what a marijuana shirt should be. For instance, the Grindr shirt isn't something Grindr came up with themselves. That came from a group of people who are at the magazine. We had done an article about the erotic aspect of mixed martial arts, so we kind of followed it from there and found a t-shirt that worked for Grindr that was from our lexicon of images. I think it was actually really commendable of Grindr to do this t-shirt. It's a pretty provocative t-shirt.
AWS: Do you have anything else coming up that you'd like to talk about?
AR: Well, I'm going to a Zen monastery this afternoon to take three days off, so that's what I'm really excited about now. But I think it was really good for us to get over the hump to setting everything up in L.A. And we're excited to see how the brand grows. We do a lot more than t-shirts and sweatshirts, and it's nice to see that the audience is going with us. What we're doing is a lot more than a provocative sex brand. That's how it began through the magazine, but it has definitely evolved into something that is a reflection of my 30 years of working in the fashion business. The foundation of the brand is these well-rendered products that are made with a great deal of care and consideration, and then the graphics that inhabit the products are quite provocative. We're just trying to grow and evolve, and it's great to see [Richardson] flourishing.
0 Comment