The punk way of life is pretty clear: Disrupt the status quo. Reject the ideals set forth by society. Rebel as much as possible. Though the subculture became bastardized as time went on (pop bands branded themselves "punk" to seem more hardcore, teenage rebellion lost its edge, and the fashion went haute couture), gems from the gold age of punk are still relevant today. One specific piece of memorabilia that has seen a resurgence in popularity is Vivienne Westwood's and Malcolm McLaren's "Boobs" t-shirt. Most recently, Byronesque included the shirt in its vintage tee capsule collection, due to influential role in fashion history.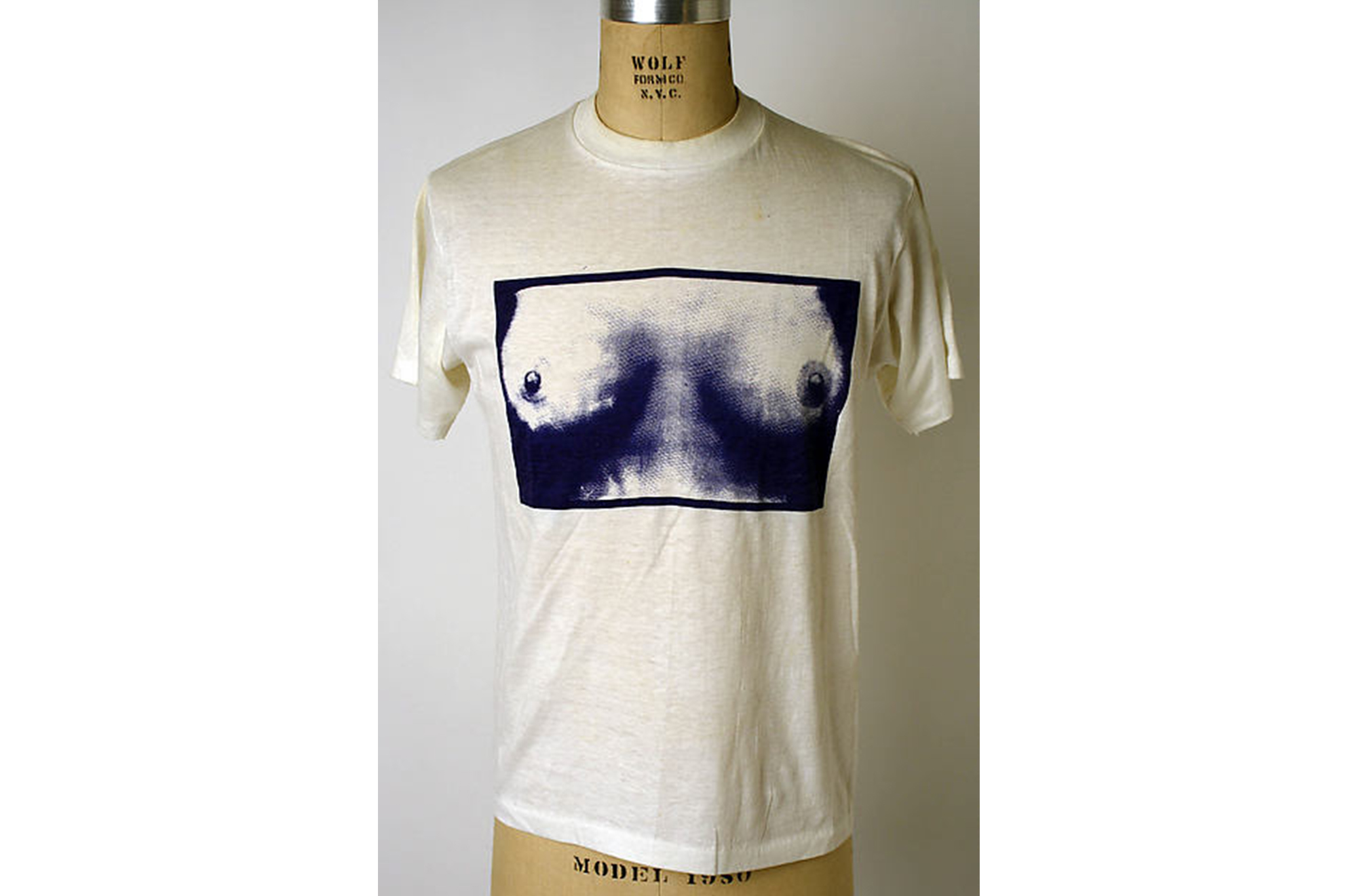 Photo: Courtesy of The Metropolitan Museum of Art
Westwood and Mclaren's design may not have been the first (two RISD students designed a similar shirt in 1969), but it's certainly the most famous. Created in 1976 and sold in their SEX boutique, the tee was just one of many subversive graphic designs put fourth by the duo. This was not only a time of women's liberation, but also the decade of sexual liberation, both of which began in the 1960s, but were now hitting their stride. A pair of exposed breasts on a t-shirt was not only pro-sex, but pro-women as well, challenging ideas of displaying the female form, regardless of whether a man or woman was wearing it. It asked the viewer to acknowledge the way society regarded women's bodies, and who was in control of how we viewed them.
In 2013, the shirt was featured in the Met's Punk: Chaos to Couture exhibit, and was also reissued and available for sale at World's End, Westwood's resurrected boutique at 430 Kings road in London (which was once home to SEX). Suddenly, it was seen on models and celebrities all over again, now armed with a new cause: The Free the Nipple campaign. To many, censorship issues on social media seems superficial and a waste of energy. Yet the idea behind the movement is to highlight the double standard of men's and women's bodies. It's not about ladies being able to post whatever they want, its about the naked female form being regarded as shameful, or inappropriate.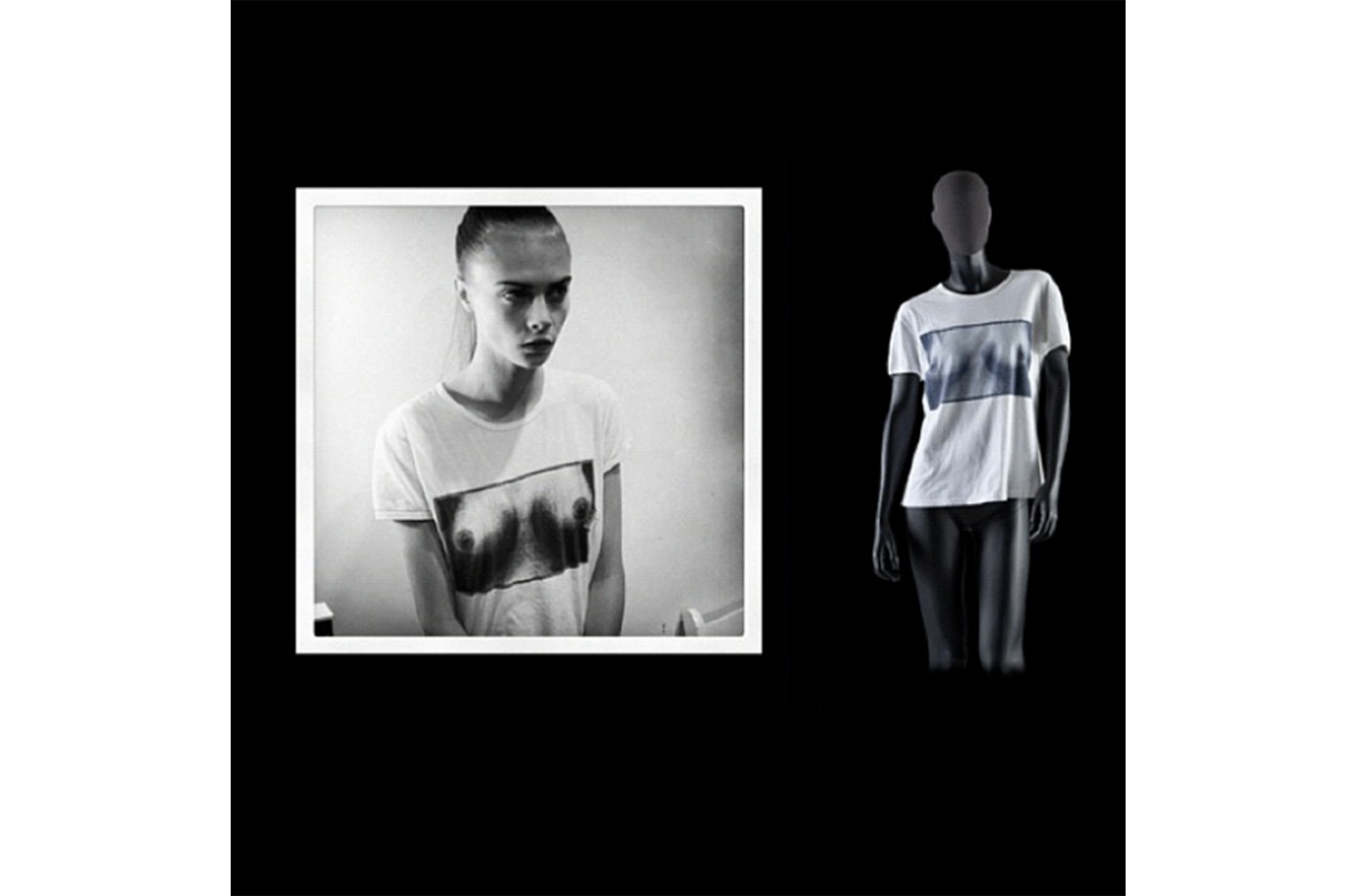 Photo: @byronesquevintage / Instagram
Forty years after its original run, the shirt is still (somehow, inexplicably) subversive, which is sad, not because it's a bad shirt (it's great, obviously), but because we apparently haven't progressed enough to accept a naked breast as natural. But the fact that the shirt also creates an interesting dialogue, and is still being used as a tool of rebellion against the status quo—fuck you, Instagram—is as authentically punk as it gets.

0 Comment