"These aren't just regular t-shirts, they're actually pretty special," Byronesque CEO and editor-in-chief Gill Linton says of her new capsule collection. She's not just referring to the fact that the edition is limited to a run of 200, or that the sports jersey designs will force fashion history nerds and fanatics to pick a side. (Are you team Kawakubo, or team Yamamoto?) What really makes them special is the fact that the shirts are vintage, one-of-a-kind, and all authentically worn-in. "All of the holes and everything you see is through 20 years of counter-culture" says Linton of the 15- to 20-year-old tees. "The only thing that we've done is printed on them."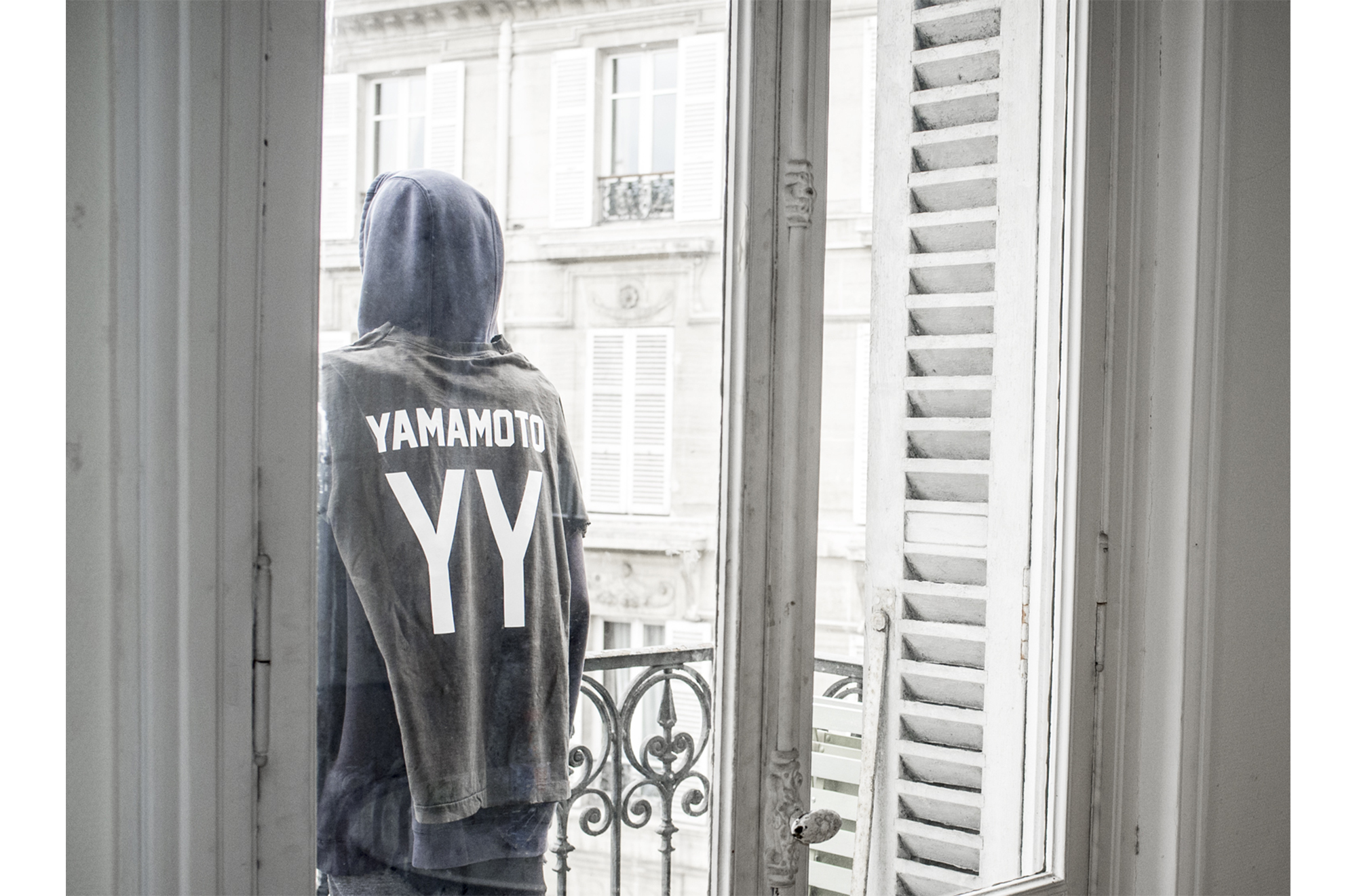 Photo: Courtesy of Byronesque
What has been printed is the name of a designer (including the Antwerp Six, Halston, Rei Kawakubo, Yohji Yamamoto, Vivienne Westwood, Malcolm McLaren, Claude Montana, stylist Ray Petri, and Stephen Sprouse) and a year or number important to said designer's brand history. For example, Halston's number is "54" in reference to Studio 54, where many of his designs were worn. Meanwhile Yamamoto's "YY" refers to the designers landmark DD/MM/YY collection. The most clever of the bunch is the Antwerp Six tee, which reads "Antwerp" with the number "6" underneath, fitting in to the athletic theme by also being a play on the legendary Belgian cohort's nickname.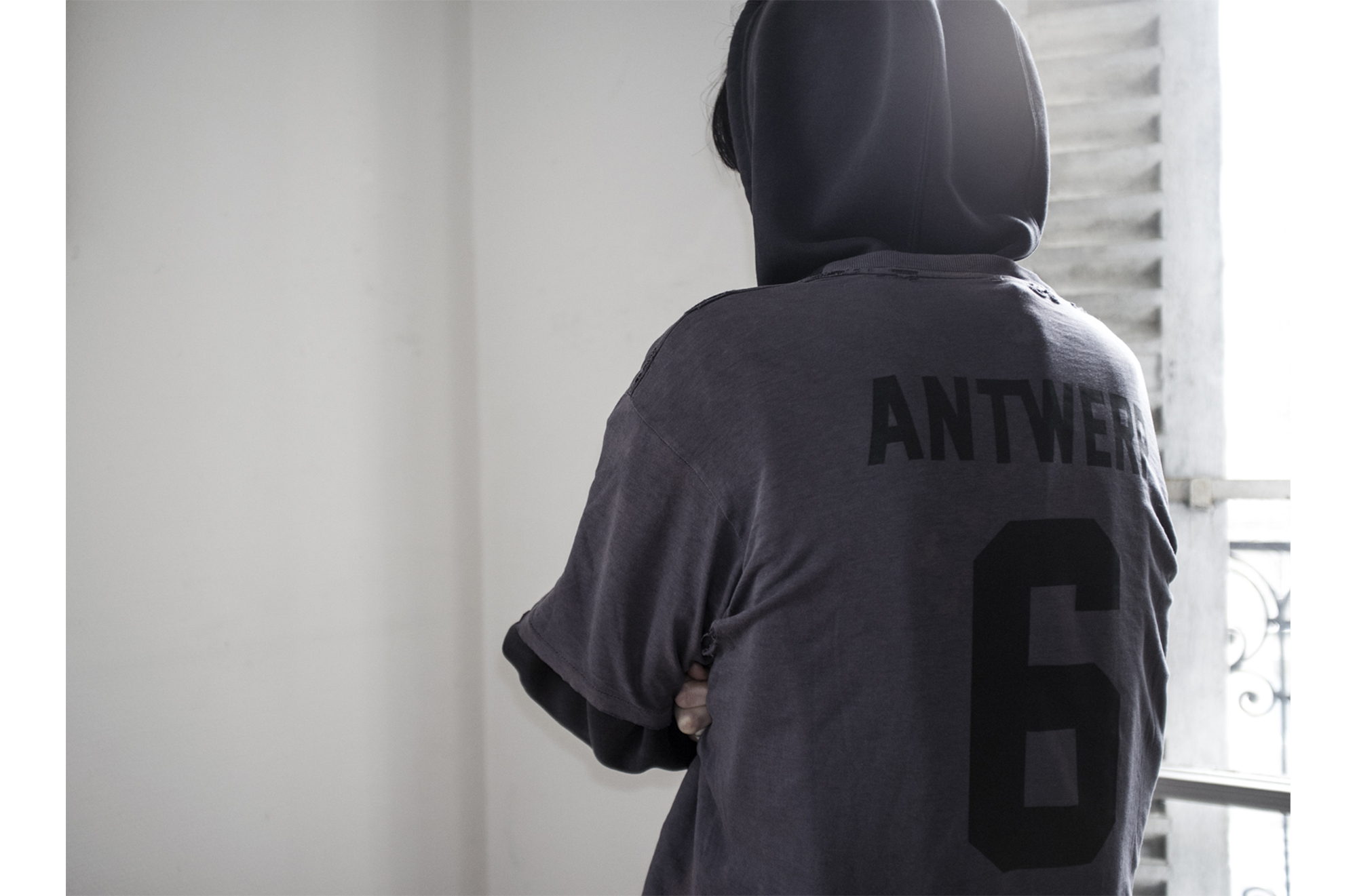 Photo: Courtesy of Byronesque
"We really picked [people] that clearly have made a massive contribution to fashion and subculture," Linton explains of the final group selected. "One of the criteria is they really inspired not just the people that wore the clothes, and they're not just inspiring entire subcultures in their time, but they still continue to inspire the clothes that get designed and the clothes that we wear today."

"We could have done loads of designers, but because it's a capsule collection, we wanted to keep it tight," she later added, noting that many fans might be wondering why the likes of Alaïa or Margiela are missing. But that only speaks to the passion that many in fashion have for these cult heroes. "You can kind of see their eyes light up because they're like, Aww, Ray Petri, that was so awesome! There's a sense of nostalgia, but also there's a pride in people when they choose the designer that they want to support. People genuinely do pick their team." So far "Westwood 76" (which, along with "McLaren 75," highlights the controversial Tits and Gay Cowboy prints produced by the duo) and "Kawakubo 82" (a particularly distressed look that evokes the designer's hole-filled Parisian debut) are the most popular.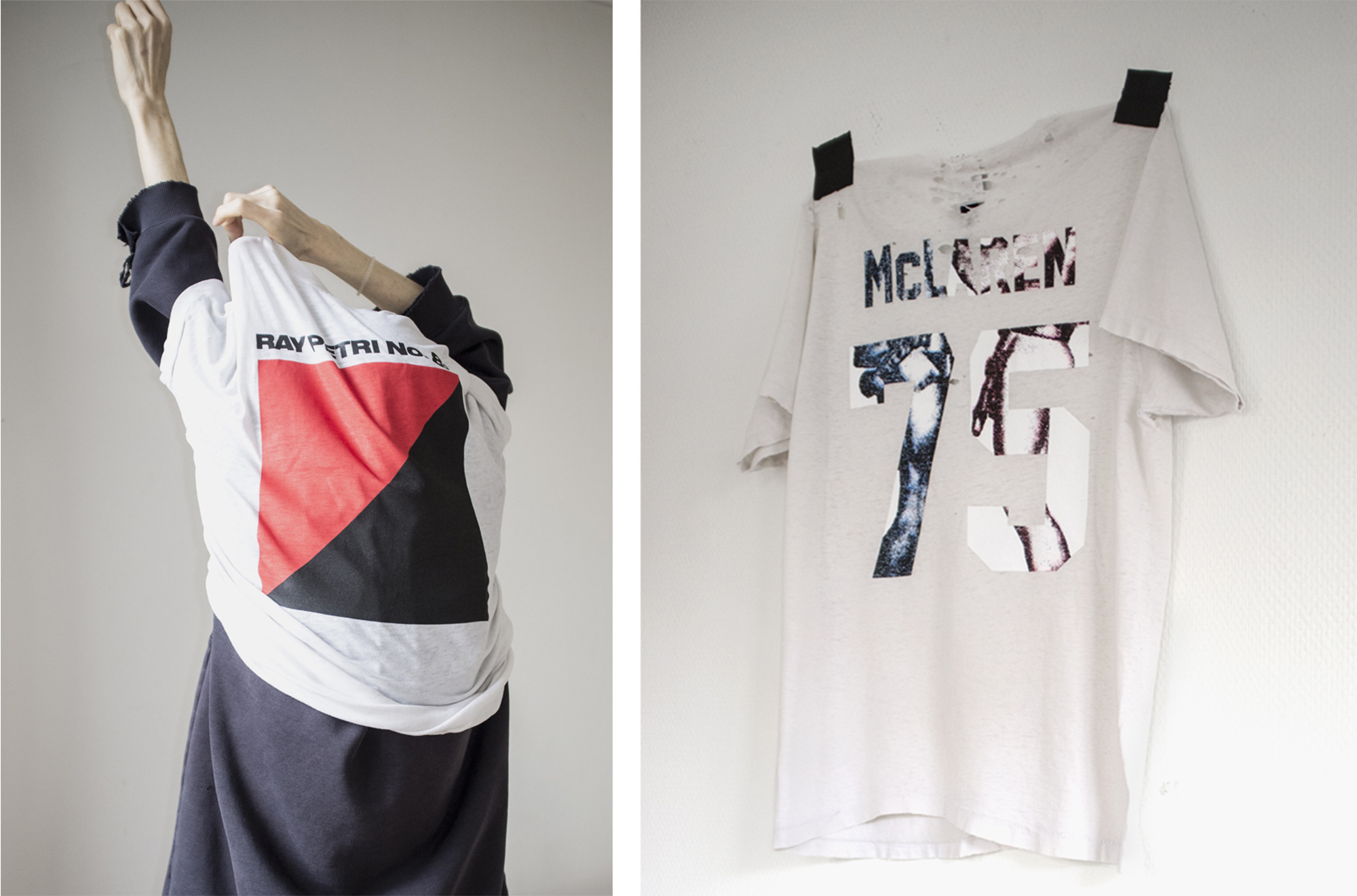 Photos: Courtesy of Byronesque
Ultimately, it all comes back to the vintage tees, though, which took the help of Byronesque's network of private sellers and vintage boutiques (spanning 15 countries) as well as help from Chapel NYC (which specializes in vintage shirts) to find. "It really has been a labor of love, because not only have we sourced really great, perfectly soft, perfectly distressed t-shirts in the first place, we've actually matched each t-shirt to the story behind the collection that we've chosen," said Linton.
Kawakubo's shirt, much like her work, is all black, while Halston's is see-through, evoking his sexy, skin-baring designs. Naturally, Westwood's and McLaren's are extra shredded to represent punk. The entire series has been illustrated by Jessica May Underwood, giving life to the designs.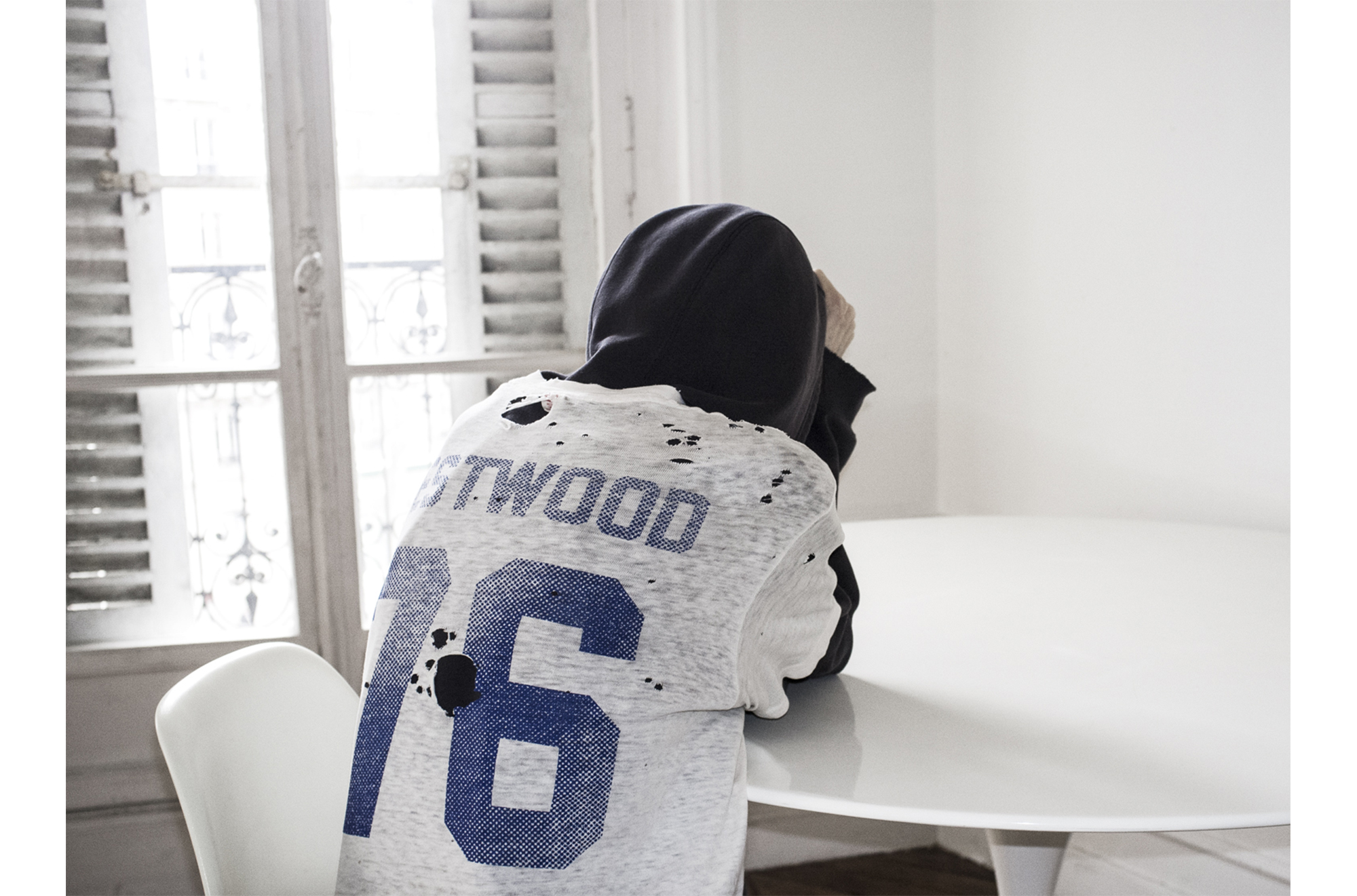 Photo: Courtesy of Byronesque
"It's been a year in the making, because we have been so specific. It wasn't just finding old t-shirts, it was really these [specific] kinds t-shirts," Linton says of the project, which became a reality thanks in large part to Byronesque creative director Justin Westover. "It's been a labor of love. It's been a long process, but integrity is really important to us, and Patrick [Matamoros of Chapel NYC] has been amazing, and together we've made it happen."
The collection, which was made in association with t-shirt company Life in Perfect Disorder, will be available in Fall 2016, with prices available upon request.
0 Comment