Panthers, amulettes, the ubiquitous Love bracelets; Cartier has done its job well if the symbols associated with the brand are so readily summoned.
The storied jewelry house unveiled its latest status symbol during Haute Couture in Paris, with a fête at the Palais de Tokyo, and joining Cartier's stable of classic motifs was an unlikely newcomer: a cactus. Well, technically, cacti, as the lineup encompasses thirteen styles in tribute to the desert plant. Called "Cactus de Cartier," the new core collection offers necklaces, earrings, bracelets, and rings in 18-karat yellow gold with diamond and gemstone accents.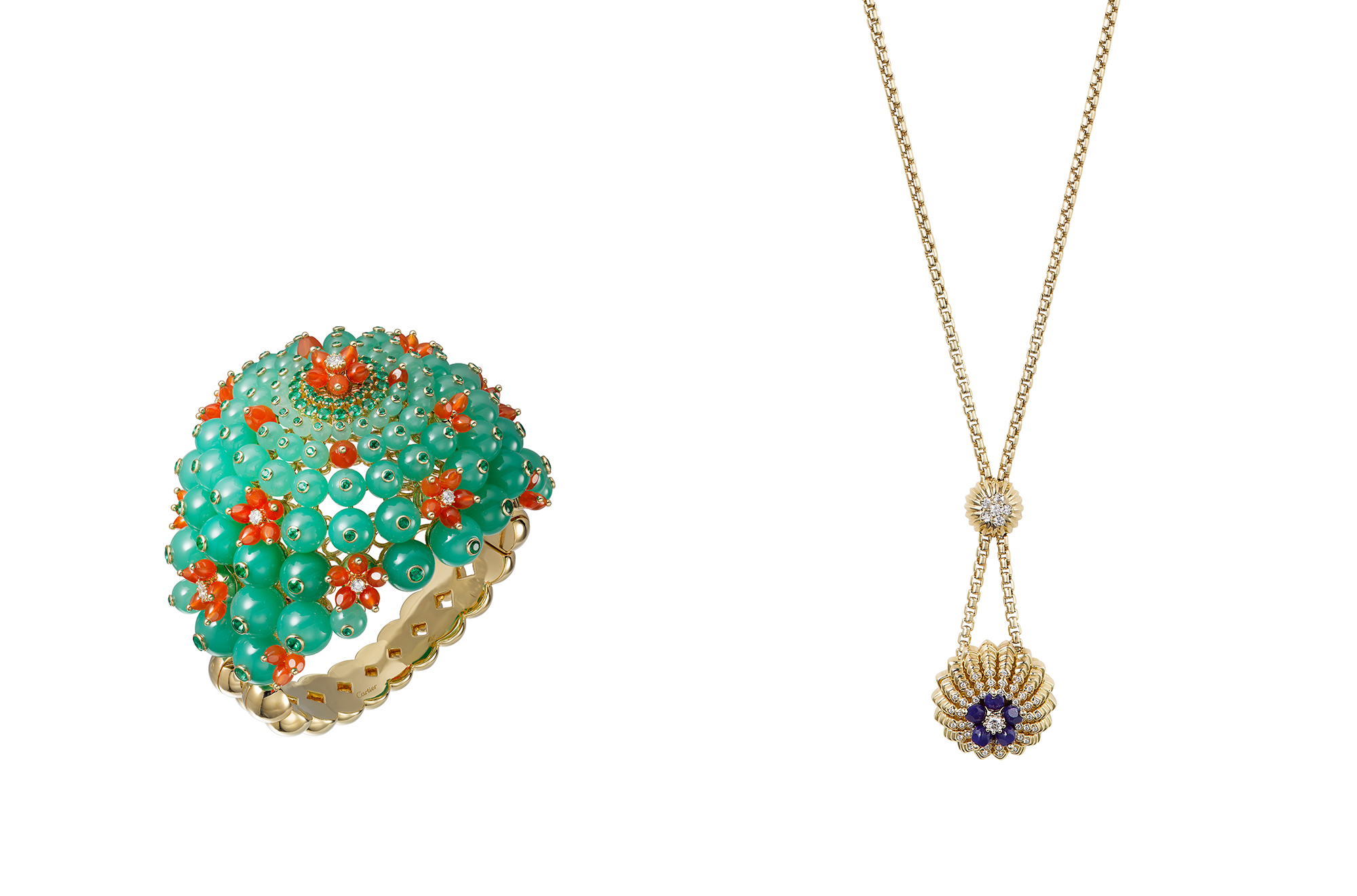 Photo: Courtesy of VLappartient© Cartier
Flowers have been one of the most common sources of inspiration for fine jewelry, historically and contemporarily, but cacti have received little consideration, until now. The metaphors are appropriate—cacti are resilient, hardy, have the ability to bloom and thrive in harsh climates, and must be treated carefully, lest one gets pricked.
Cartier's take on the cactus involved rows of connected 18-karat gold orbs to represent the ridges of the plant's structure, with emeralds, diamonds, carnelians, and lapis to represent its blooms. A highlight was a Cactus de Cartier bracelet with an 18-karat gold shank and chrysoprase beads to mimic the green body of the cactus, with small gold bezel-set emeralds emerging from each piece of chrysoprase like closed flowers, interspersed with fully opened blooms of carnelian and diamond.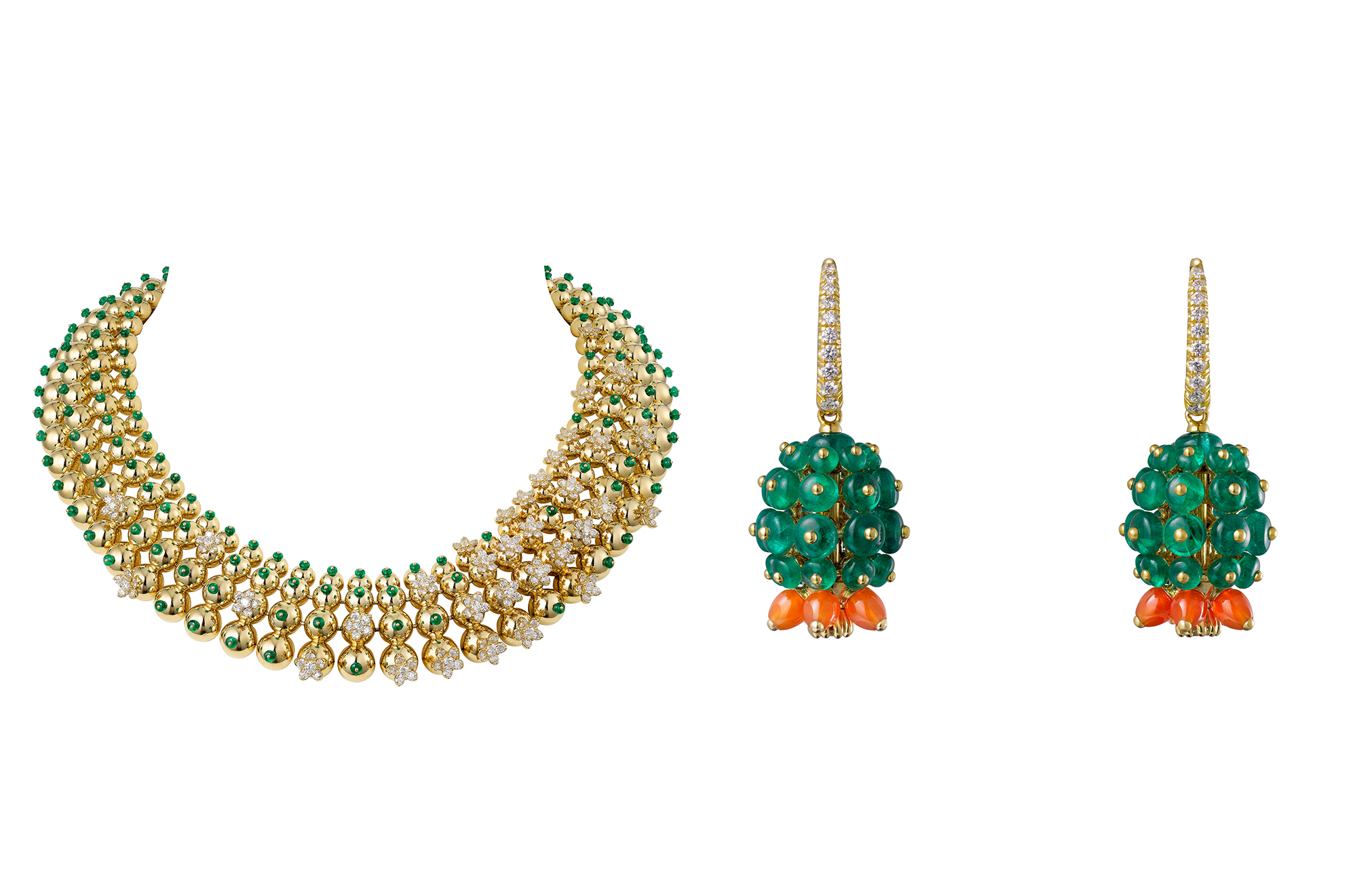 Photo: Courtesy of VLappartient© Cartier
A show-stopping Cactus de Cartier necklace alternated a milieu of closed emerald flowers with several open flowers made entirely from white diamonds—204 brilliant-cuts to be exact. The 18-karat gold and lapis lazuli versions presented a striking color combination, while the collection's wearable grouping of gold and white diamond pieces are sure to resonate the most with consumers.
The design was simple, playful, and clever, perhaps what the now iconic Panthèrecollection felt like when it debuted over 100 years ago. When a luxury item like a piece of fine jewelry has a sense of humor, its superfluousness, and therefore the means of its owner, is that much more underscored.
The Cactus de Cartier collection will retail from $15,000 to $342,000, and will be available at Cartier stores in September.
0 Comment