Sleeves. They're no longer just for women uncomfortable with showing off their flabby arms. Once considered by many to be dowdy or overly modest, long sleeves are getting a youthful makeover both on and off the recent runways. Perhaps it was Kate Middleton's famous lacy white wedding gown that catalyzed a change in our public opinion towards sleeves back in 2011. Flash forward five years to the recent Fall 2016 Haute Couture shows, and statement sleeves are positively everywhere.
Naturally, designers have a wealth of historical fashion references to draw inspiration from. Giambattista Valli and Giles went for pure drama with turn-of-the-19th-century-inspired mutton-chop sleeves. Poufy, flouncy, big, big, big. Meanwhile, Schiaparelli's Bertrand Guyon and Guo Pei went for a distinctly eighties power shoulder a la Mugler that gave off a Depeche Mode disco glam vibe.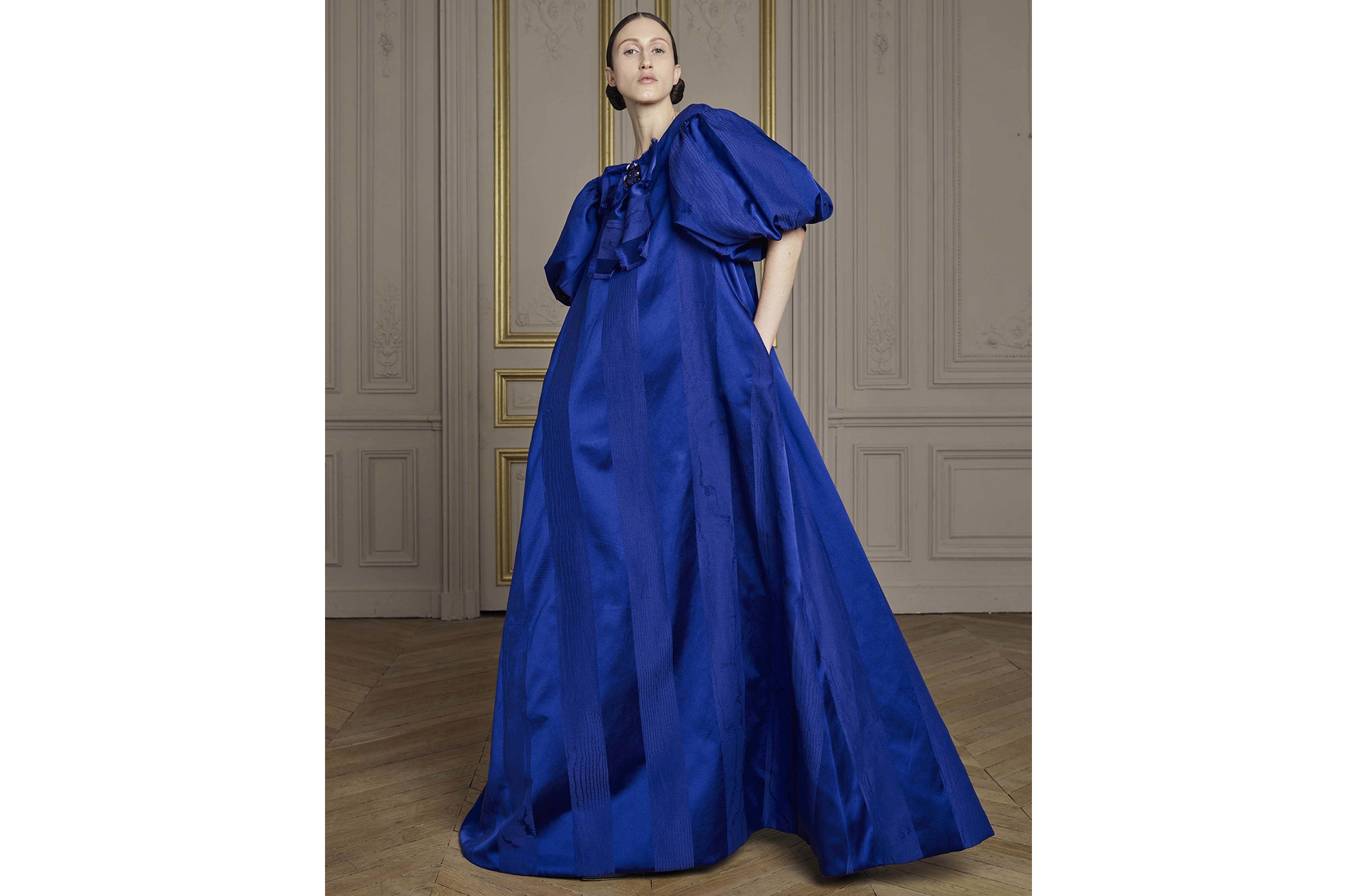 Giles / Photo: Courtesy of Giles
The best part about these variations on sleeves and shoulders is each house incorporated a retro sleeve suitable to its own unique style and identity. For example, Giambattista Valli, who is known for his ultra-femme aesthetic, wouldn't be the type to send latex power shoulders (or 'Larry King shoulders') down his runway. Instead of introducing volume—as he often does—with skirts, he brought that volume up to the arms instead.
We haven't seen anyone go full-Claude Montana yet (although Versace came close), but there are still days of couture left, and you never know with Galliano.
0 Comment