The Brazilian jungle inspired Fernando Jorge's Bloom collection, but the jewelry designer decided to shoot his latest ad campaign in a wilderness of the concrete variety.
"This collection was inspired by tropical flowers," said Jorge, "but when shooting the campaign I didn't want the inspiration to be translated in a predictable way."
Jorge worked with Framework art director João Moraes, who turned the designer on to Ethan James Green, a New York-based model-turned-photographer known for edgy portraits of club kids and trans youth that harken back to another era—a grittier, more outrageous and spontaneous New York of the 1980s and 1990s.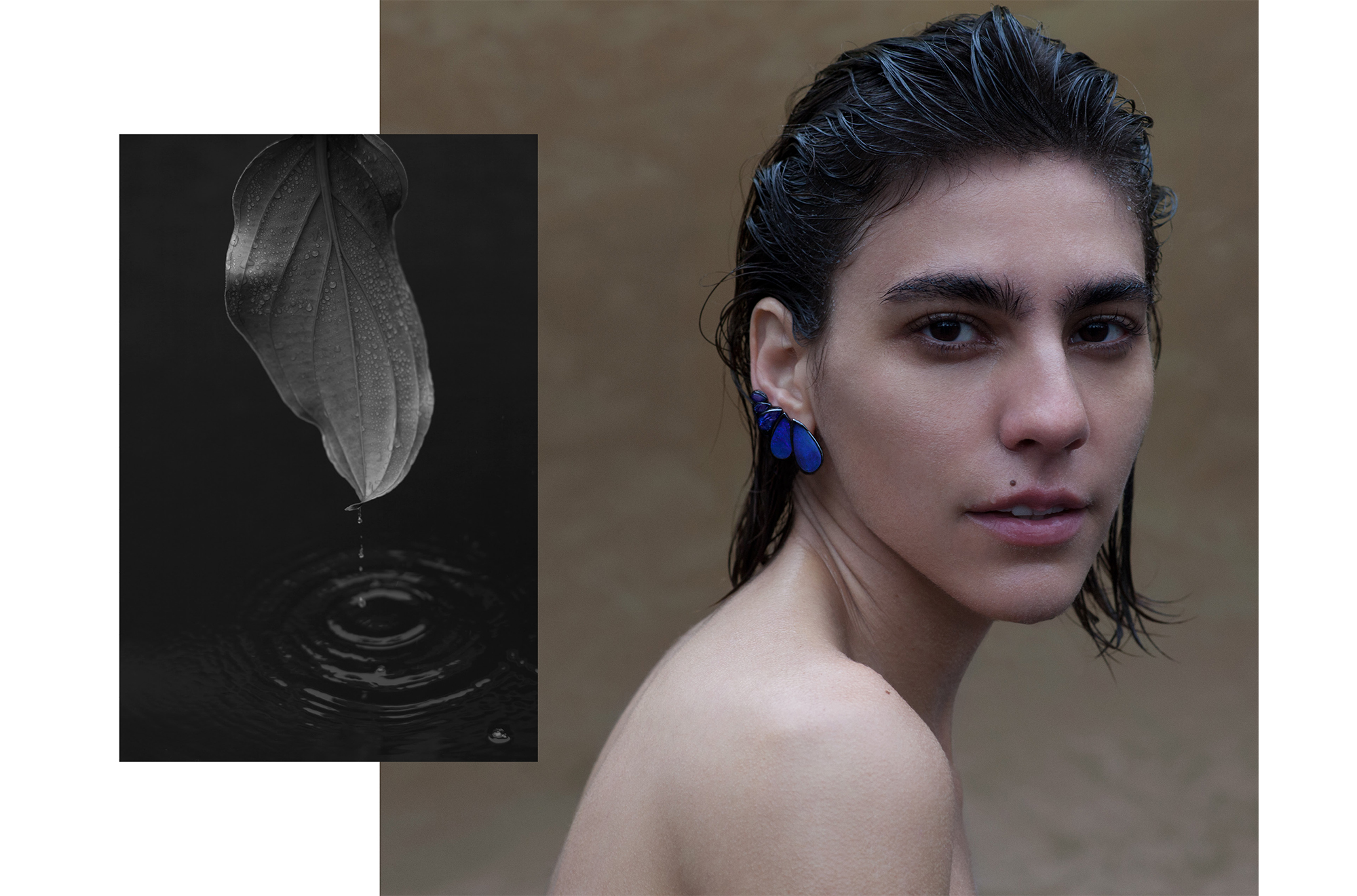 Photo: Courtesy of Fernando Jorge
"His style really struck me for its honesty and I was very interested in his subjects, the unique youth culture around him," Jorge explained. "I really wanted to see how he would interpret my fine jewelry in his own way. In this spirit, we also ended up casting the campaign through Instagram." In the past, Marc Jacobs and Nicola Formichetti, too, have used the social platform to source campaign stars.
Jorge and Green chose Mari Guidicelli, a shoe designer, and Ruqayyah Albaari, an artist and activist, to model the jewelry. "It was important to work with people who are doing things; that stood for something," said Jorge.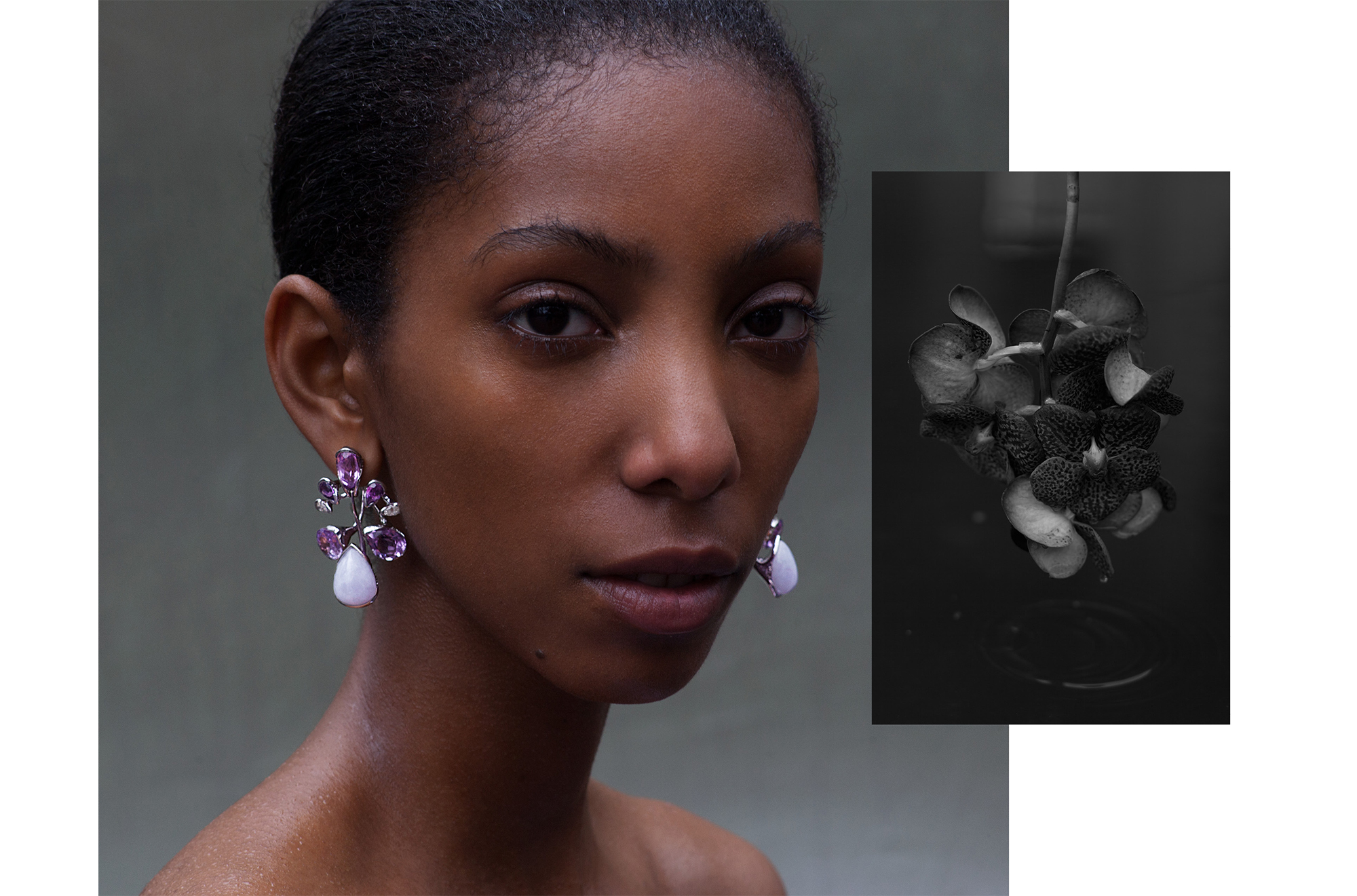 Photo: Courtesy of Fernando Jorge
The result is, as Jorge had hoped, an unpredictable portrayal of his jewelry. The photographs are sensual and visceral, transmitting the humidity of a jungle contrasted with the muted tones of an urban landscape, which brings the vivid tones of the jewelry's gemstones into stark relief.
The Brazilian-born, London and São Paulo-based designer's aesthetic centers on flowing, organic lines. The Bloom collection applies this reference to exotic florals, with gold wrapping around fingers and earlobes like living vines.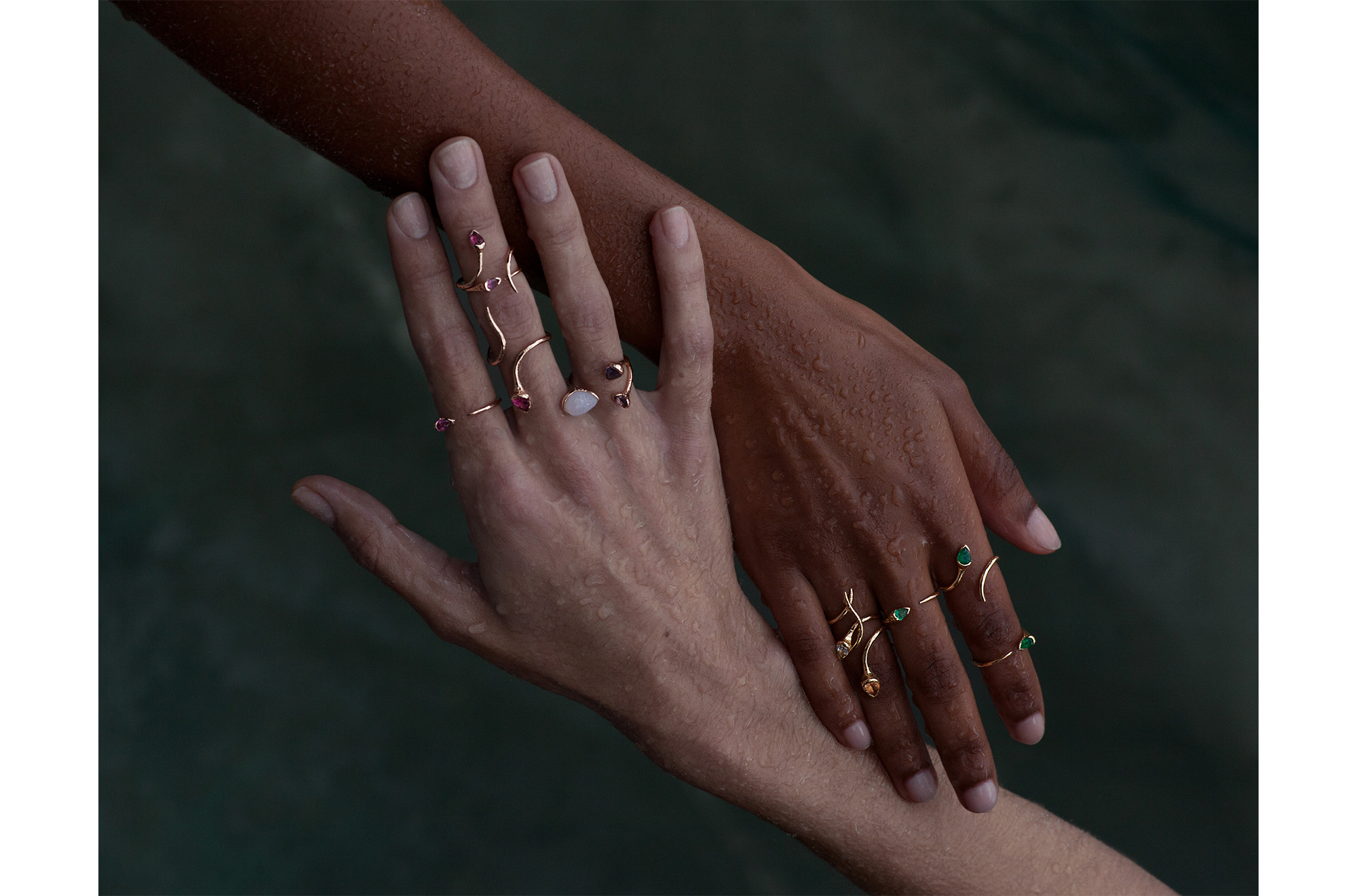 Photo: Courtesy of Fernando Jorge
Bloom features an array of gemstones beyond the everyday diamond and sapphire, including amazonite, kunzite, jadeite, fire opal and chalcedony, all set in 18-karat yellow or rose gold.
"It's funny because the final campaign feels like it was shot after a tropical rain in the jungle," said Jorge, "when in reality, the flowers were shot in puddles we found in the Lower East Side."
0 Comment