"The question that's most relevant right now is what function does couture actually serve?" said Elyssa Dimant, author of the new book The New French Couture: Icons of Paris Fashion, which discusses the identities and evolutions of Paris' major couture houses. What used to be a heavily influential part of the fashion cycle, where styles would trickle down into the mainstream, now seems relegated to the super rich and the red carpet, overshadowed by fast fashion and celebrity-fueled ready-to-wear hype.
"I'm not taking the stance that it's in a bad spot," Dimant continued. "Couture, since it diverged from ready-to-wear, has always been in this precarious, 'who will buy it?' situation. I find that conversation less relevant than how couture intermingles with ready-to-wear." Indeed, since Yves Saint Laurent paved the way in the 1960s, the rise of ready-to-wear as luxury fashion has called into question whether or not couture is redundant. Museums are archiving RTW just as readily they are high fashion, leaving the designers who create both in a complicated position.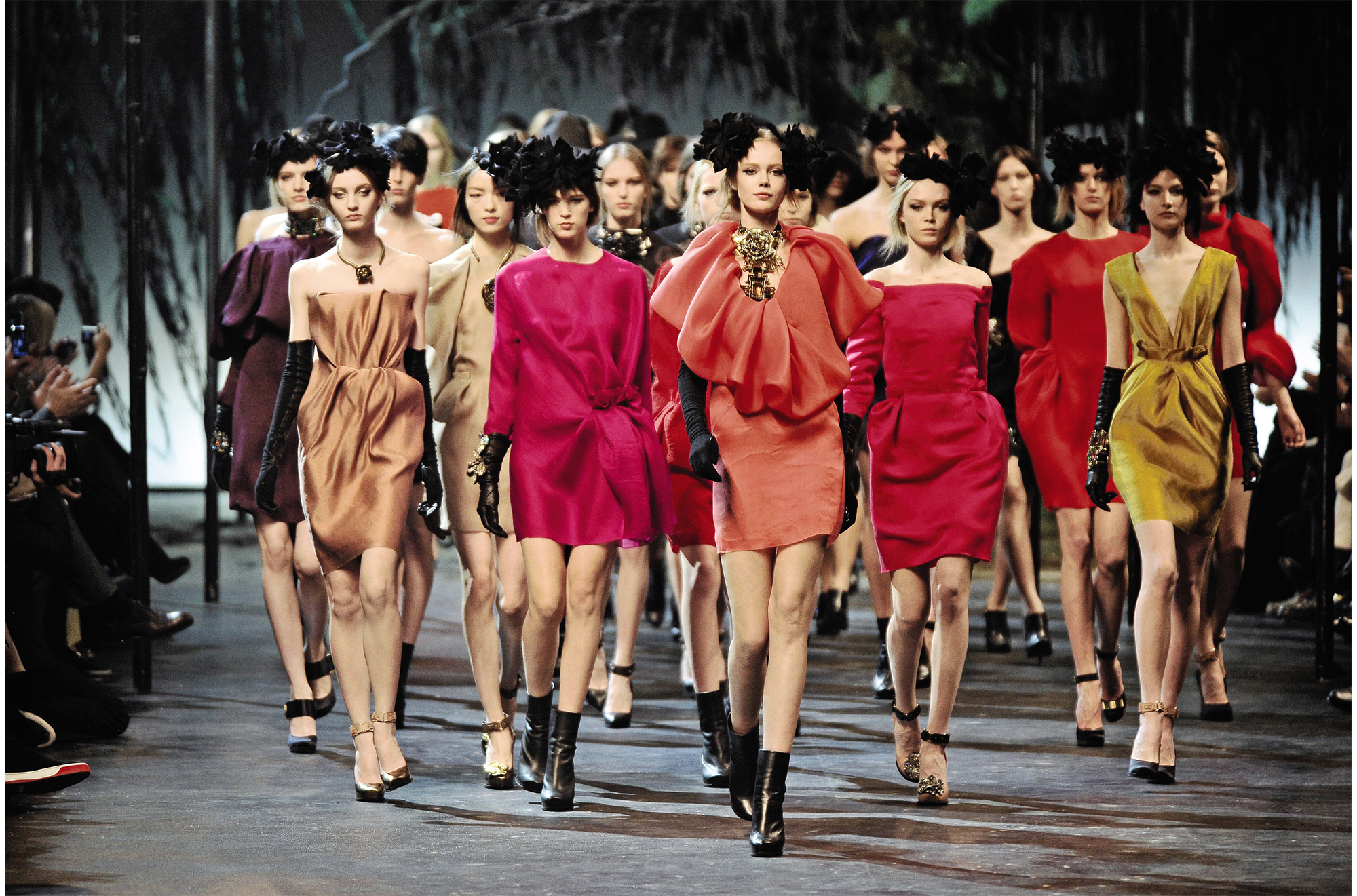 Lanvin runway finale, Fall 2011
Photo: Courtesy of MCV Photo
"You have to be the most creative visionary. You also have to disperse the mandates of the house, and you have to do it across all these collections, and somehow distinguish couture from ready-to-wear, even though ready-to-wear has to be this precious, luxury experience. For me, a lot of the approach of writing this book was about the idea of fast fashion versus slow fashion. The designers I found most compelling were the designers that say, 'This is where I want to spend my time, and this is how I get through the rest.'"
Generally, a storied brand has two types of heritage: Iconography and spirit. In a way, both must be clung to if a brand's identity is to be kept intact. "Resting on heritage is not a bad thing—it's actually vital," mused Dimant. An example she gives is Hedi Slimane's tenure at Saint Laurent. His first collection drew on visual tropes from the brand's history, but moving forward, Slimane added more of his own rock-star style to the mix. Dimant's take on this was that it was fine—not everything Saint Laurent himself did was well-received by the press anyway. "He, by nature, upended fashion with Rive Gauche, with the idea of making ready-to-wear an elevated fashion brand. That was an upend of the entire fashion system. To me, the heritage of Saint Laurent is reliant upon revolution. So [Slimane's collection] was very on-brand."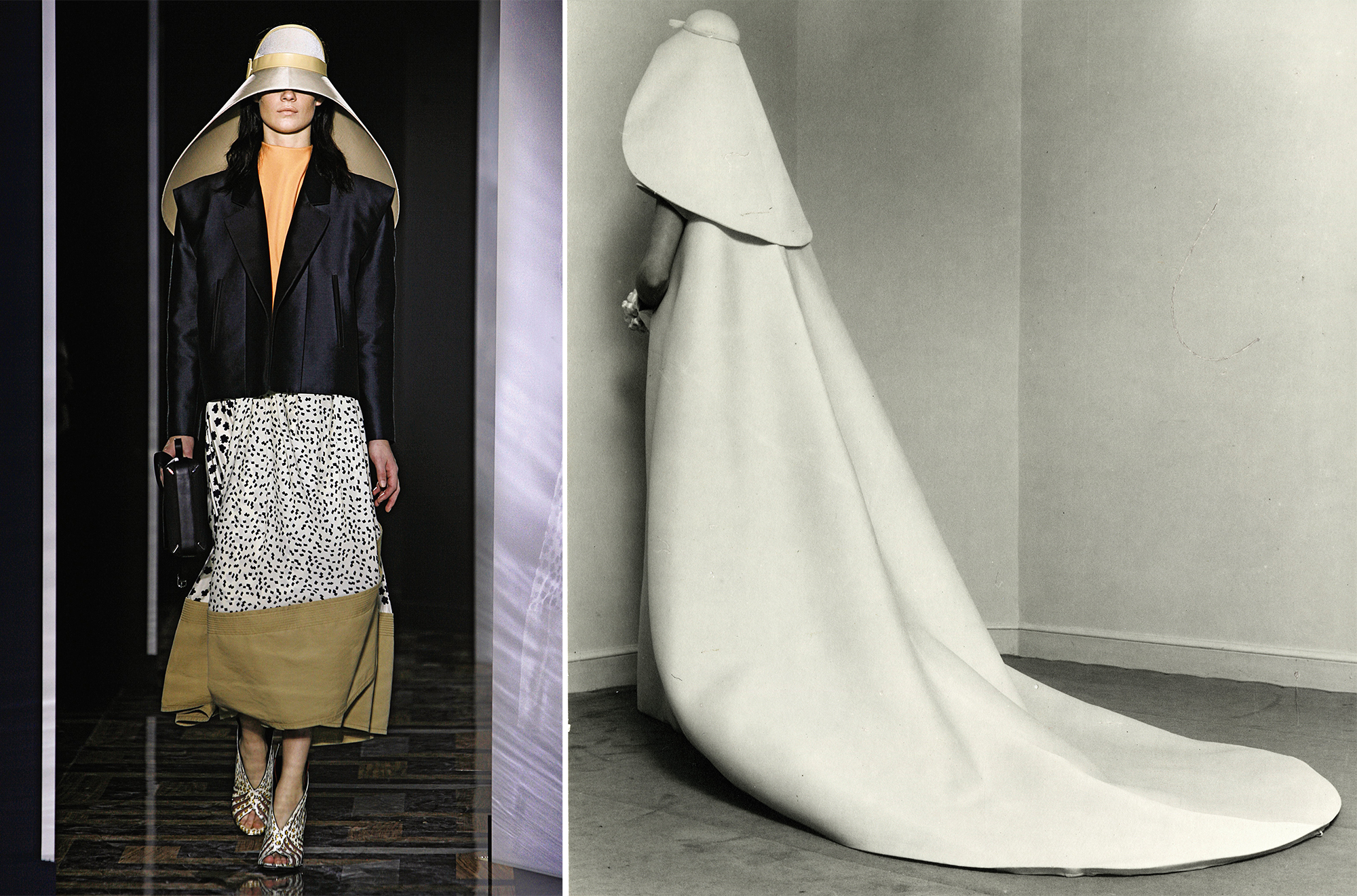 Left: Balenciaga Spring 2012, designed by Nicholas Ghesquière / Right: Balenciaga Fall 1967, designed by Cristóbal Balenciaga
Photos: Courtesy of MCV Photo
Some of the oldest houses have benefitted the most from designers that take the aesthetic in a new direction, as Karl Lagerfeld did at Chanel, or Raf Simmons did at Dior. Although keeping in tune with a brand's personality is important, fashion is an ever-changing entity, and evolution must happen if a label wants to remain relevant. In fashion, one must always be relevant.
"I think heritage is a perspective thing. In other words, you can say, 'Ok, the heritage of this house is these five aesthetic symbols.' But it really doesn't get to it," she explained. "The heritage of Dior involves romanticism and theater, and is drama and production. The heritage of Saint Laurent involves revolution, and feminism, and parties, and movement. There's ephemeral things to these heritages that if they weren't there, there just wouldn't be anything for these creative visionaries to go on."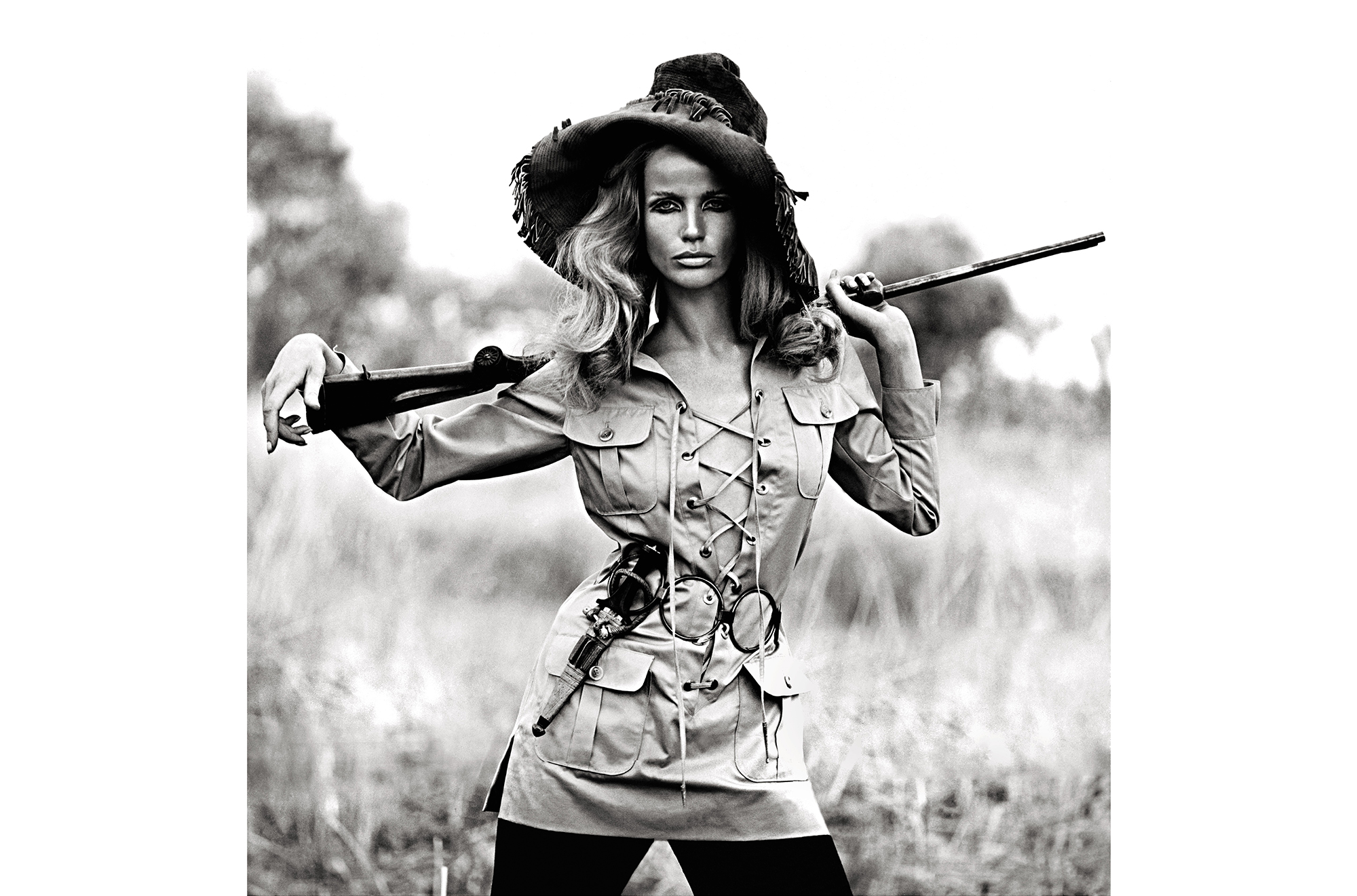 Verushka in Yves Saint Laurent, 1968
Photo: Franco Rubartelli / Courtesy of MCV Photo
For Dimant, inventive work like that of Hussain Chalayan is just as impressive as couture. "Maybe that's why I didn't write the book on just French fashion, the chronology of French fashion, because I don't think any of the founders of these houses were stuck on this eternalization of craft. I think that all of these people, every single one of these designersm in their own way was about progress," she said, noting that Jeanne Lanvin, Yves Saint Laurent, and Coco Chanel all made names for themselves by revolutionizing the industry, and looking to the future of fashion. "There are plenty of examples of amazing couturiers who were doing beautiful work that was exactly of their time. But those aren't the people I wrote about."
The New French Couture: Icons of Paris Fashion is available tomorrow, November 8, from Harper Design.
0 Comment