"It is a very small piece of clothing, but there's so much that goes into it," lingerie designer Morgan Curtis explains of undergarments. "A bra is made of 12 different materials. It's really complicated design in the end, even though it's really tiny." Indeed, more goes into a bra than one would expect. This is doubly true for a bra from Morgan Lane (Curtis's company).
Curtis is a trained oil painter and illustrator with fashion in her blood (her mother is Jill Stuart). Naturally, she found a way to merge the two biggest creative parts of her life. Every aspect of Morgan Lane has a hand-touch to it, from the mascot (named "Lanie," the doll-like figure inspires the garments and attitude), to the packaging ("I illustrate [it] all myself, to always have a consistent box that it comes in," she says), to even the in-store appearances (she's done pop-ups at the Bon Marché and Harrods, the latter of which featured a life-size version of Lanie's dollhouse).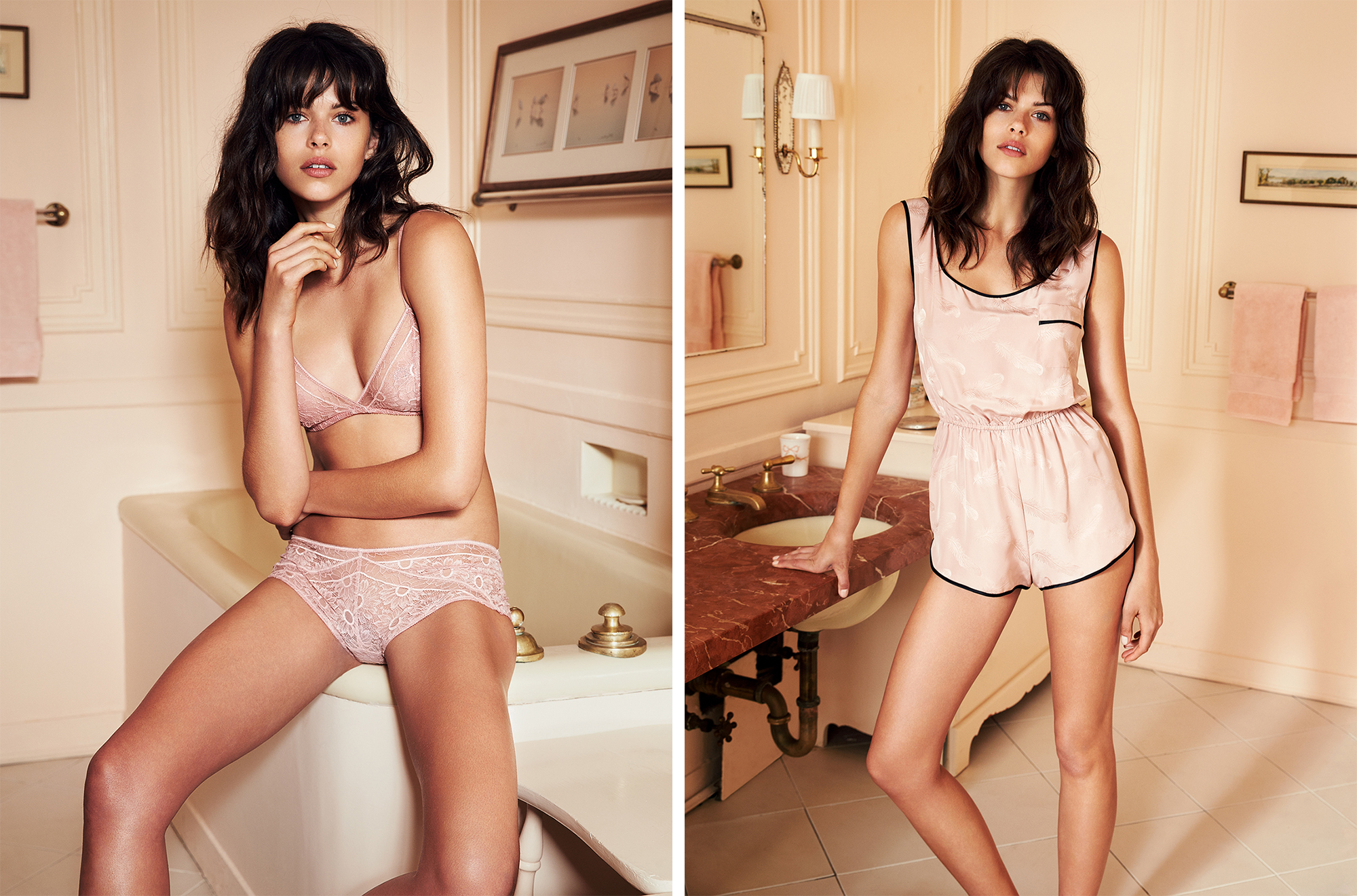 Photo: Courtesy of Morgan Lane
The details are added to Curtis' collections, as well as her custom-designed fabrics and closures, elevate the line beyond the standard idea of luxury lingerie. "I usually start the whole collection with a theme," she said. Using her Fall 2016 collection (titled "Birds of Paradise," it was inspired by an image of the bird in mating mode) as an example, she further explained, "When I was looking at laces, I was looking at exotic, tropical flowers. I always illustrate my own prints, so I hand-painted this really pretty white and pink peacock design on silk with watercolor, and I always do some kind of embroidery or appliqué."

For the collection she also worked with Amanda Fatherazi, the UK-based doll designer (and Charlotte Olympia collaborator) whom she met over Instagram. "She gave me these tiny little bird appliqués, which you can see on the green stripe pajamas on the pockets," Curtis said. "She also made the peacock eye mask. She's really talented."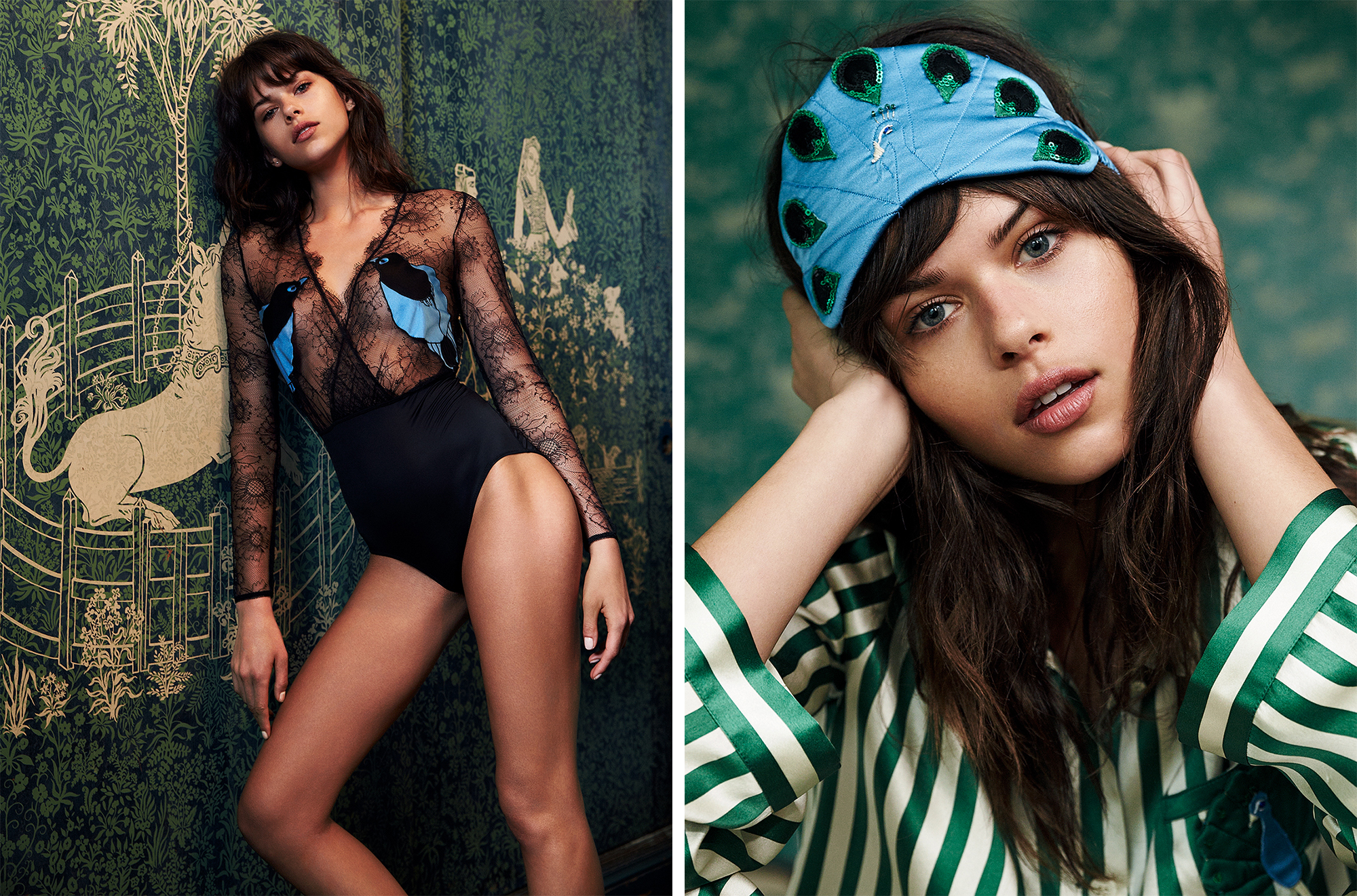 Photos: Courtesy of Morgan Lane
In addition to working on her line, Curtis is a contender for this year's CFDA/Vogue Fashion Fund. For the application, she created a 200-page book about her brand, complete with a miniature, laser-cut acrylic dollhouse. "It's been so exciting! I'm still in shock about the whole thing," she said of the experience. "Anna Wintour was in my office yesterday morning, which was totally crazy."
As a finalist, Curtis is focusing on the competition (next up, an Intel-sponsored challenge, due in late August), and participating in New York Fashion Week in September. "It's going to be a presentation. I think that there's so much detailing in items that it's better for someone to have a chance to really look at it, rather than it running by them on a runway," she said. "I have definitely never done anything of this capacity for Morgan Lane, so I'm really excited."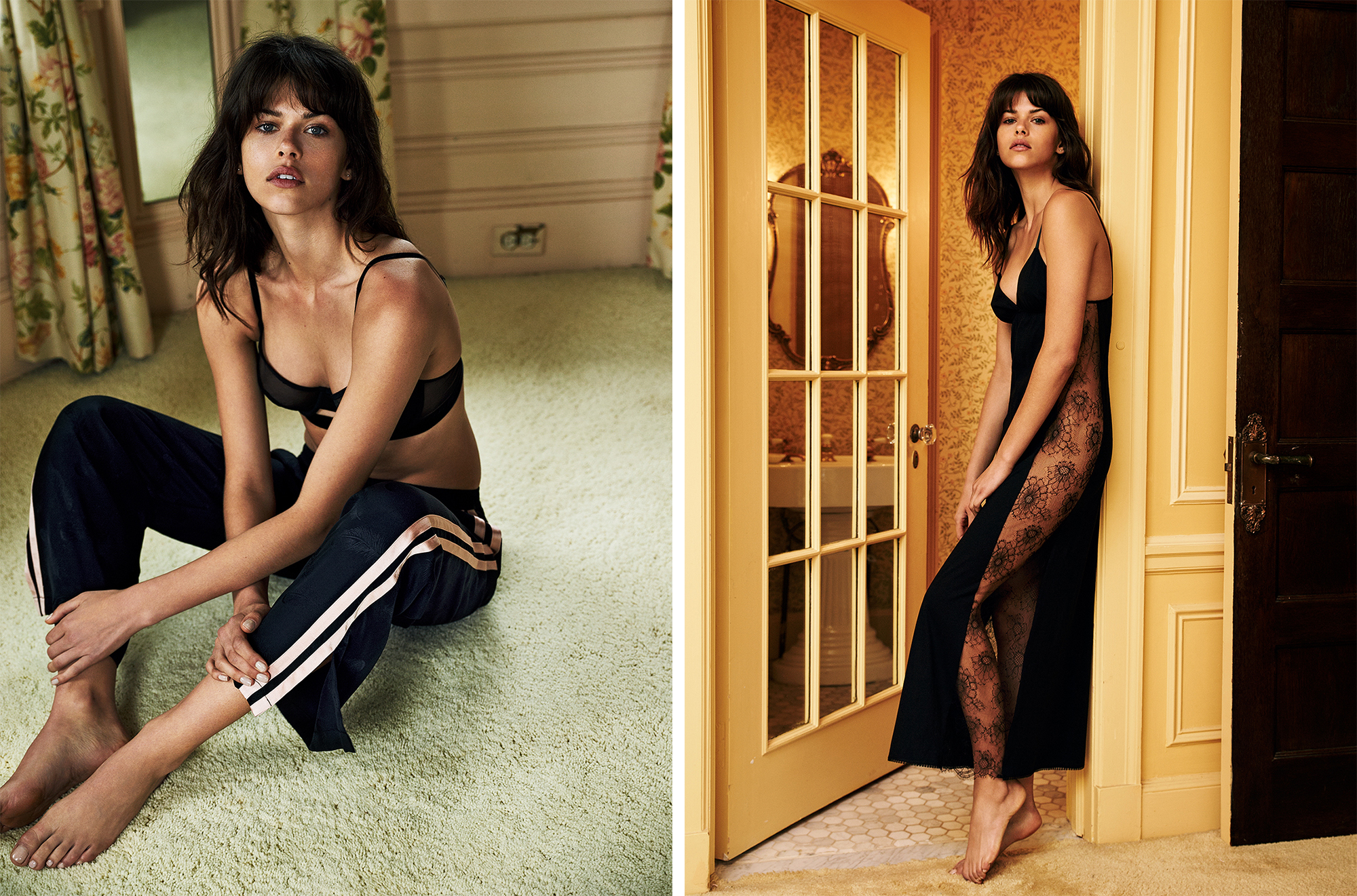 Photos: Courtesy of Morgan Lane
As for the collection she will be presenting, Curtis told us to expect more color than ever before. "The collection's really punchy and fun. I am always doing so much black—black is my favorite color. I was really trying to do something new with this collection and make an impact with the color palette."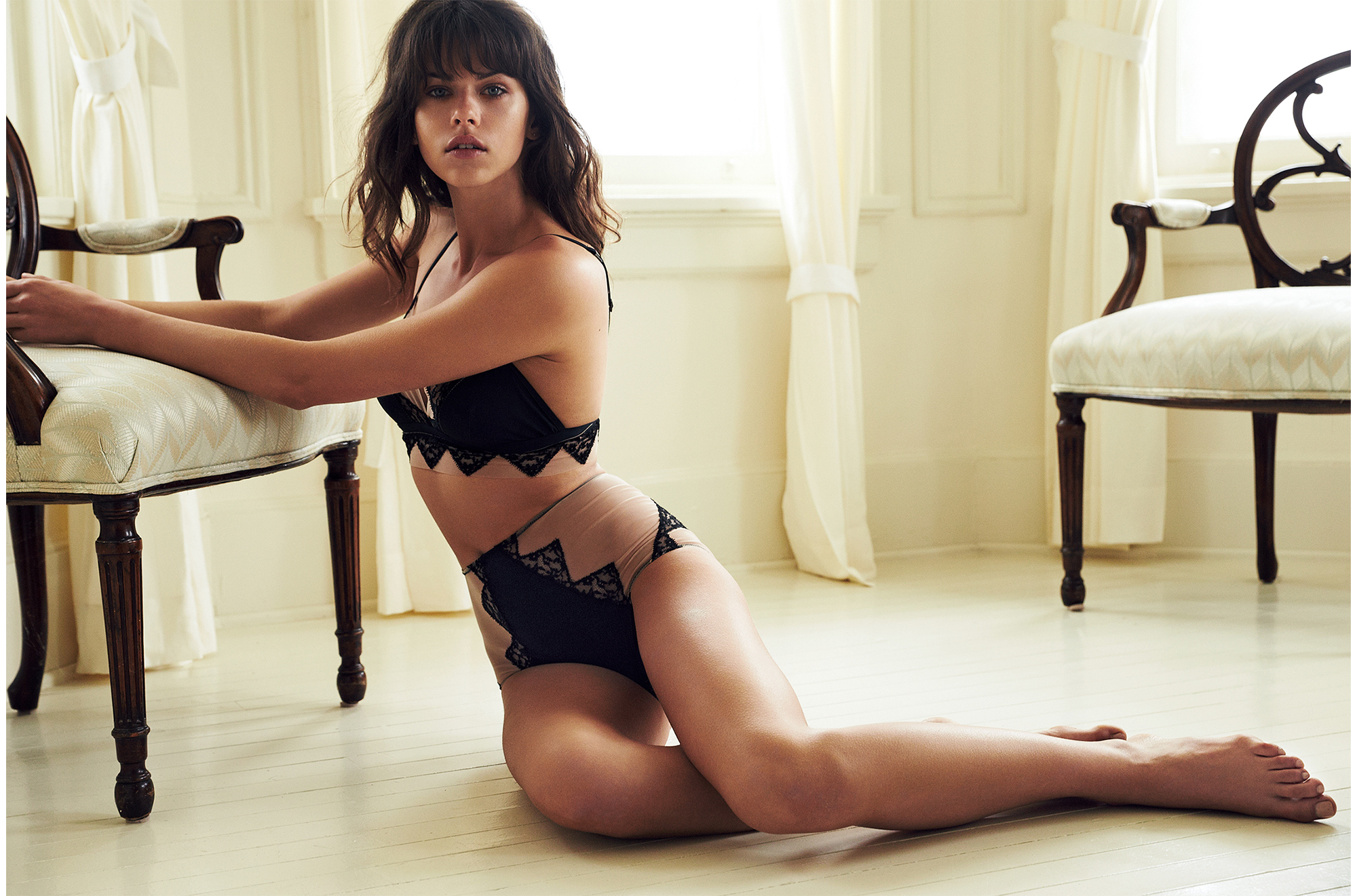 Photo: Courtesy of Morgan Lane
Whatever she shows next month, fans can be sure to expect her signature take on sexiness. "There's definitely a confidence and humbleness to the images that I post," Curtis says. She's not wrong—visitors of her website will find Lanie flashing her bottom at them. She also frequently posts "Tushie Tuesday" images on her Instagram. "It's not really what you would think, in a way a guy would think a tushie would be sexy," she explained. "It's more playful, and silly images of girls flashing in the '60s, and different interpretations of how to make an image like that, with cupcakes or different fun things, instead of it being a really sexual picture of a nude girl. I think it's important to have that personality when being sexy."
Morgan Lane is available at morgan-lane.com, with prices starting at $55.
0 Comment