An M2Malletier bag is a product of the globe. The brand is based in Barcelona, although founders and designers Melissa Losada Bofill and Marcela Velez studied at Parsons in New York. And while the leathers are sourced from Italy, the line's emblematic hardware (a metal bar held between two supports) is based off a medieval medical drawing the duo found in a Parisian market.
"It was basically a needle," Losada Bofill explained at a press preview for the Spring 2017 collection. "Our idea from the beginning was to have this very thin [element], just like a jewelry piece. But when we went to manufacture it, the factory told us that it wasn't possible. [The current size] was the minimum diameter it could have in order to support the weight." This is how the brand's signature handle was developed.
New styles, however, have been utilizing the hardware as a decorative piece, rather than a functional one. Last season, M2Malletier introduced an envelope clutch, the first style to not have a handle. Spring 2017 includes a tote with leather handles. "You still have the signature, and the statement of the brand," said Velez. "It's super recognizable as well, but it's not as literal in the bag."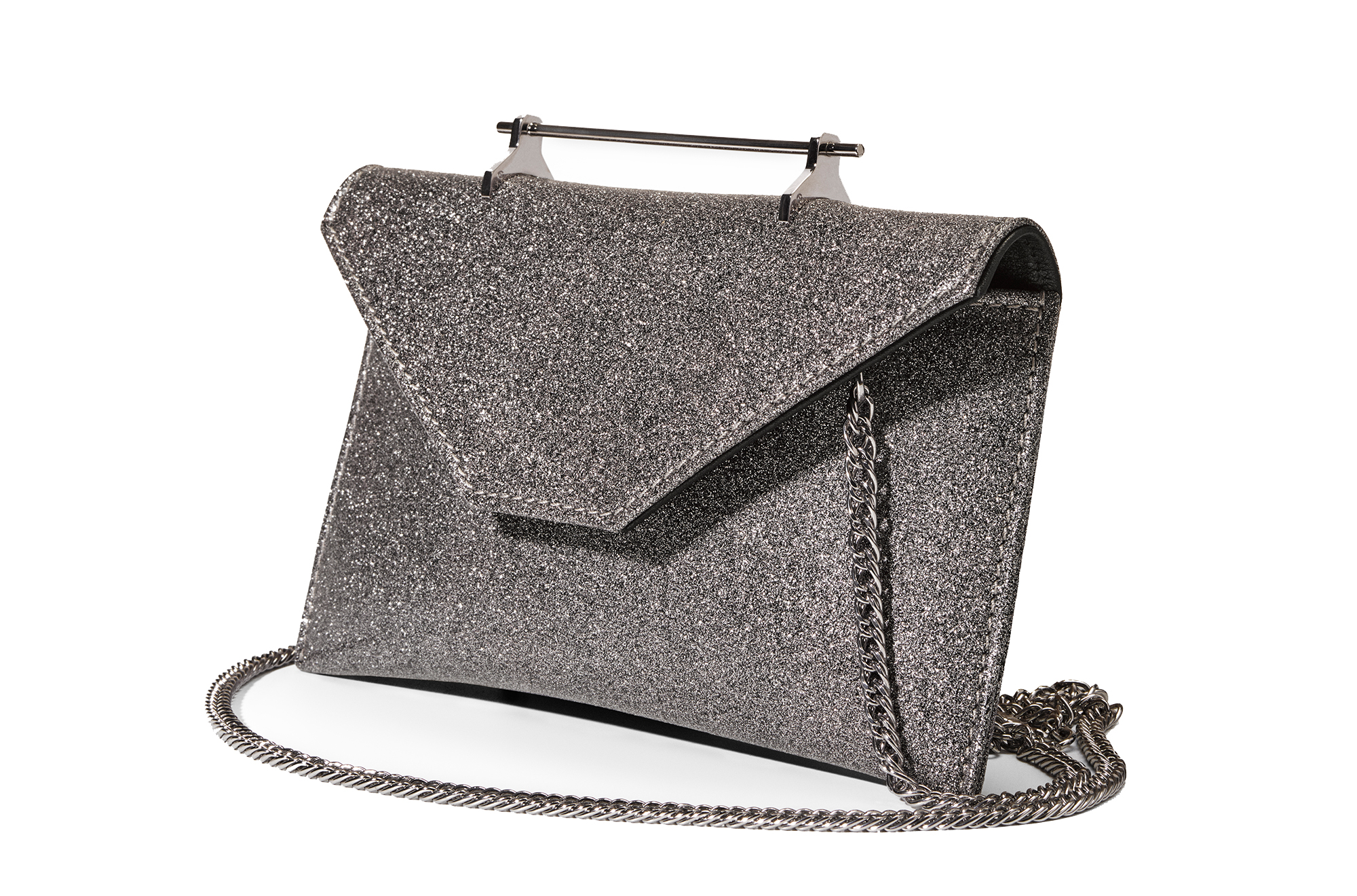 Photo: Courtesy of M2Malletier
Another first this season include the use of suede, which appears alongside leather that has been embroidered, embossed, or laser-cut, as well as illustrated upon. The drawings (which were developed in-house) were based on flower photographs by the photographer Nobuyoshi Araki. "He takes beautiful photos of flowers inside the ocean, and also elsewhere," mused Losada Bofill.
The designers are slowly building their offering, introducing only one or two new bags a season, although they may soon be expanding into other accessory categories. "We're very interested in doing sunglasses at some point," said Velez. "We are starting to look for manufacturers in Europe." Added Losada Bofill, "It will be a good next step, in terms of finding the hardware, and translating it to the sunglasses." It will be fascinating to see how M2Malletier's minimalistic, geometric style will translate into other domains. And given the success this young brand has already achieved (celebrities and street style stars can't get enough of it, not can retailers like Bergdorf Goodman and Net-a-Porter), we'd say they're on very solid footing.
0 Comment