For Moynat artistic director Ramesh Nair, women and bags are the perfect couple. Almost as perfect a pair as, say, a luxury leather goods store and New York's tony Madison Avenue. That is precisely why heritage French trunk-making house, which happens to be one of the oldest in the world, decided to bow its New York flagship at 937 Madison Avenue last month. Moynat's 2,320-square-foot boutique, which boasts a clean, minimalist aesthetic representative of the 167-year-old label's classic French heritage and razor-sharp craftsmanship, is in good company. Fellow high-end French outposts like Céline, Chanel, Saint Laurent, and Hermès, where Nair cut his teeth working with then-creative director Jean Paul Gaultier, are just blocks away.
Moynat already has boutiques in London, Seoul, Beijing, Tokyo, Hong Kong, and Paris, where the house's headquarters sit along Rue Saint Honoré. And the Madison Avenue outpost is not just its first in Manhattan, but its first in the U.S. "It was important to preserve the DNA of the brand," Nair said of the new two-story maison de vente. And what a DNA this brand has. The brand was founded in 1849 by Pauline Moynat, the first and only female trunk-maker in history, and its leather goods have been synonymous with luxury since. "Every store is special, but we try to build around the space."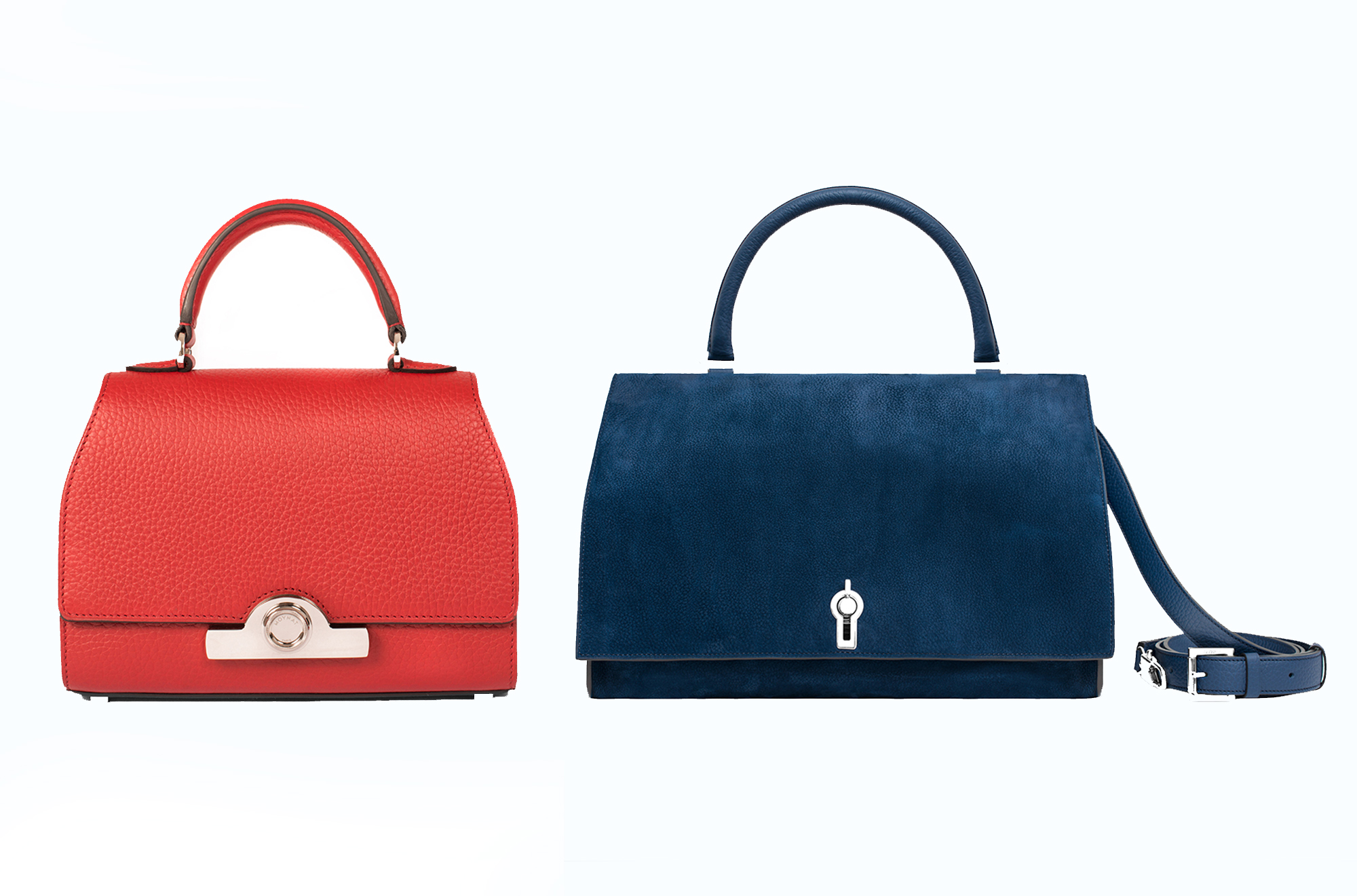 Photos: Courtesy of Moynat
Nair, who came on board in 2011 to revive Moynat after a 34-year hiatus, explained that the Manhattan store, while slightly different in its design than the label's other locations, includes a thick central glass pillar, extending from the ceiling to the private salon downstairs, which houses Moynat's original vintage trunks. (The store's interior also features metal structures emblematic of Moyant's signature domed trunks.) "We try and have the trunks in every store," he said. "It's important in bringing our past into our present."
Preserving Moynat's rich past, he said, is key. "It's important to be true to your heritage," he explained. "Before I started drawing out the new collection, I started writing words like 'colors,' 'innovation,' and 'curves'. Curves were very much a part of it." Nair added that Moynat's original limousine trunks, patented in 1902 for transatlantic travel, were made with sleek, curved bottoms to fit comfortably onto the roofs of automobiles. (Pauline, he noted, was something of a pioneer in terms of automobile adventure.) Nair still employs the curves, metal closures, and signature latch bolts on Moynat's bags today.
But equally important to preserving the brand's heritage is incorporating function into all of the products. "I think the customer now has changed," he said. "Once upon a time you had these huge, massive bags and you had somebody carry it for you. And then, you had these tiny little bags because what was important at that time was [carrying] a few gold coins or a small something-or-other, maybe a mirror to look at the face. But the modern woman? She needs things. She has things. And normally, you find her whole life inside that little bag of hers."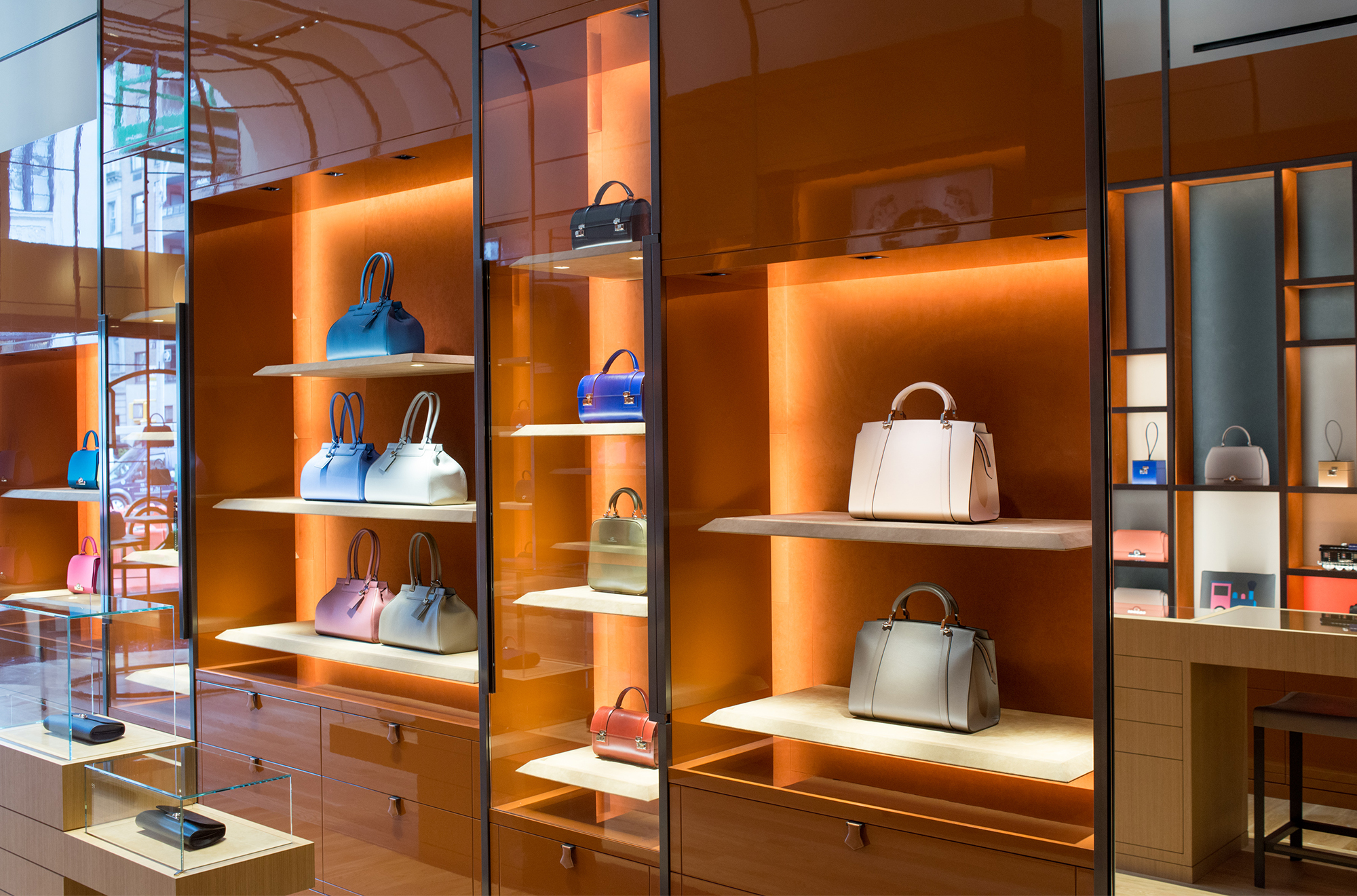 Photo: Courtesy of Moynat
Each of Moynat's bags, which range from $1,135 to nearly $7,000 and are all made in France, include optional shoulder straps, making a case for equal parts function and style. "When you have to make a really beautiful bag, sometimes it gets heavy and you get tired of carrying it in your hand all day long, so you swing it over your shoulder. Or you want your hands free to carry the baby or open the car door. It's a necessity of modern life I guess."
And while Moynat does carry a good number of bags and leather goods for men, most of the label's clientele is—perhaps unsurprisingly—women. "Women are much more adventurous," he said. "Men are not. Seriously. A guy will come in to pick up a bag and he'll carry it for the next 10 years. It'll be battered and beaten, but he carries it. He'd rather change out his watch or his cell phone every ten days. I think women and bags…they just go together. It's like shoes—it's something that makes the whole look. And that's amazing." Nair added that the label has recently seen a crop of youngsters—some as young as 10 years old—carrying Moynat bags and accessories. (Lucky kids, those ones.) The reason? "Simplicity," he said. "They aren't simple in their execution—they're very complex to make, they're seriously engineered bags—but I keep that simplicity because I always feel that you can add whatever you want. You can add any other keychain, you can add a little furry accessory, anything."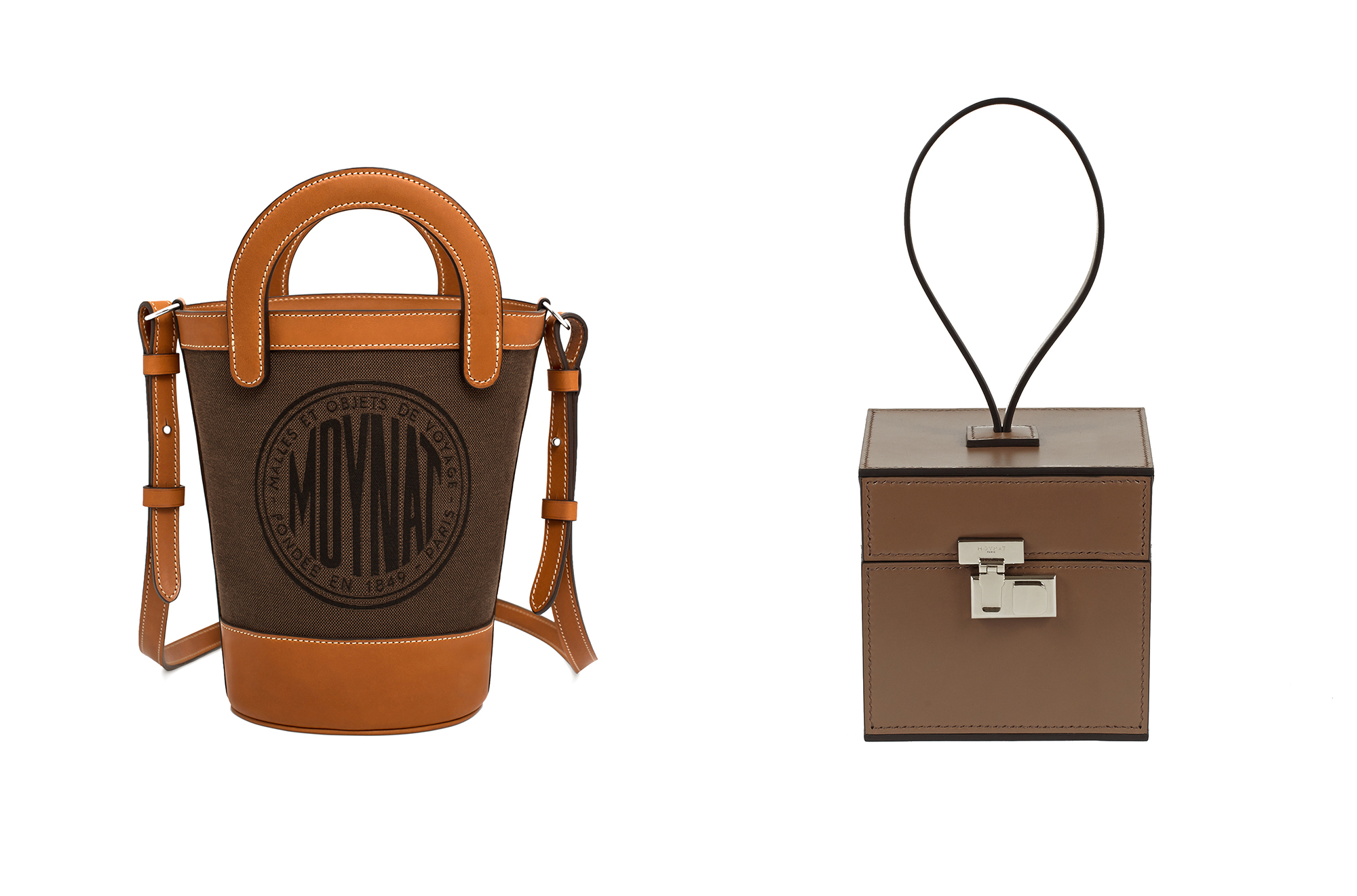 Photos: Courtesy of Moynat
But despite the Moynat's devoted (and multi-genreational) fans, sexy collaborations (Nair partnered up with Pharrell Williams in 2014 on a train-themed collaboration comprising hand-tooled resin and ebony clutches, a range of leather pouches, and Constructivist-style scarves), it's worth wondering if unveiling a brand new brick-and-mortar—albeit in the middle of a bustling high-end shopping district—Is a smart move, given the surge of e-commerce. But, hey, Tory Burch did it last month with her new sportswear offshoot. DKNY just completely redesigned its Soho digs. And Cadillac—yes, the automaker—just announced a new Retail Lab initiative for budding designers, in partnership with the CFDA. And let's not forget Diesel's brand new New York stores, the brainchildren of creative director Nicola Formichetti.
"The human touch is really, really important," said Nair, echoing Formichetti's sentiments in a previous FU interview. "You wouldn't want to buy a meal made completely by a machine. I always feel like the personal relationship you build with your salesperson or the manager of the store is so important. I don't think I'd ever want to lose that one-on-one relationship. And I think it's a pleasure, not just for me, but for the customer who buys it."
0 Comment