So, the VMAs happened last night. Usually a sartorially offensive display of second-skin pseudo gowns, mini dresses, and cutout-laden fare, the awards last night were, well, pretty damn chic. Sure, there were still a number of seriously questionable ensembles, but the megawatt stars (and/or their stylists) took some high fashion risks that pleasantly surprised this skeptical, if not jaded, viewer. And honestly, those boring old Academy Awards had better step up their game, because the Oscars' safe, stale, paid-for outfits paled in comparison to the symphony of unapologetic individuality that radiated from the VMAs' red carpet and stage.

So what, exactly, made this year's ceremony so memorable? (From a fashion standpoint, that is. I'm not a music critic and I won't pretend to be.) First off, I was particularly impressed by the different poles of fashion that were represented. Clearly, stylists were paying attention at the Fall 2016 Haute Couture shows in July, because a handful of looks, namely Beyoncé's Francesco Scognamiglio gown, which she wore to make her entrance with equally decked-out daughter, Blue Ivy (not to mention, the dressed-to-the-nines pair recalled Elie Saab's Fall 2016 Couture twinning moment), and Rihanna's Alexandre Vauthier gown, in which she closed the show, were right off (or, at the very least, were iterations of what we saw on) the Paris runways.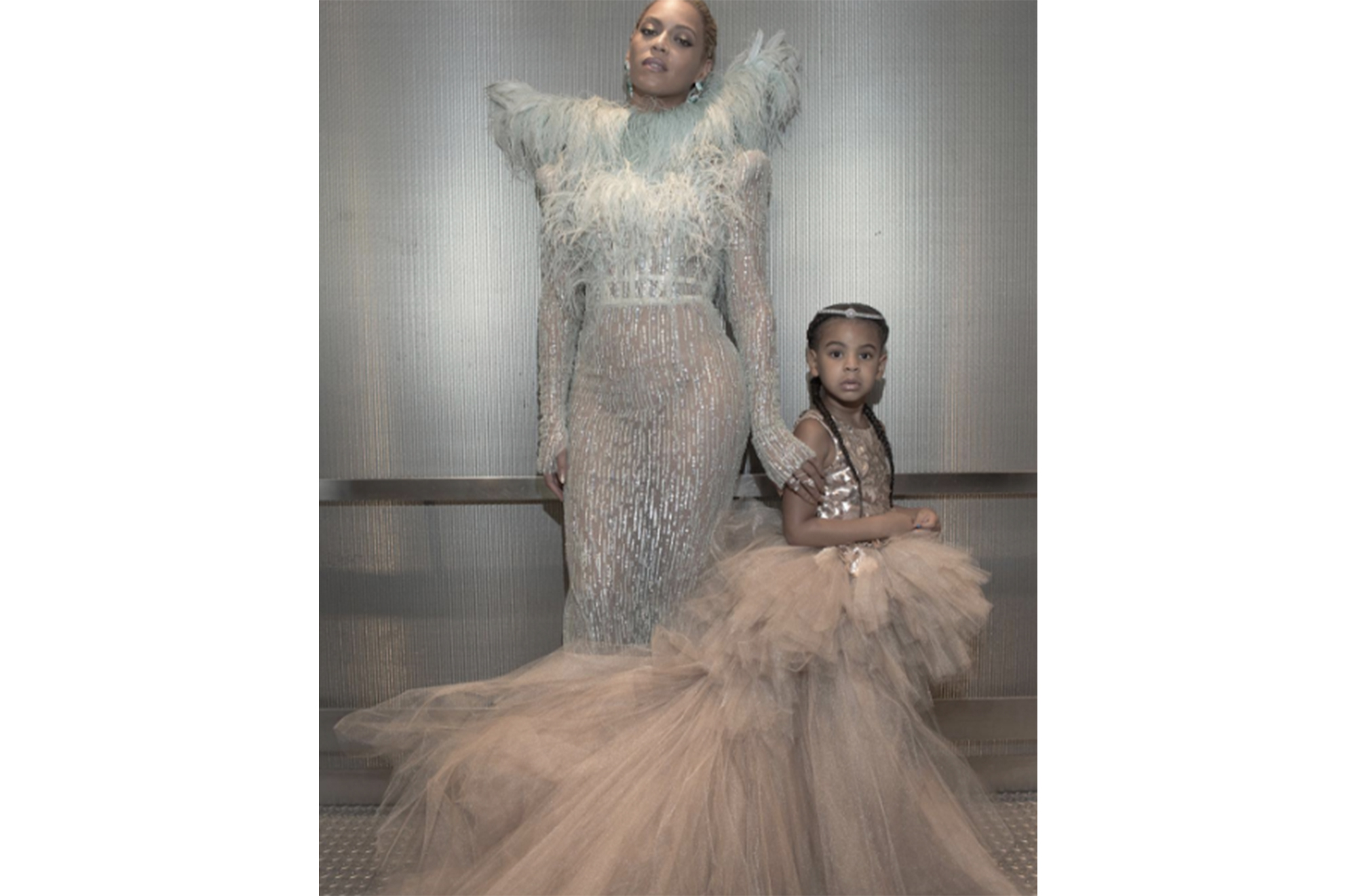 Photo: @beyonce / Instagram
Naturally, a healthy crop of everyone's favorite major ready-to-wear labels were well represented, like Balmain (obviously), Moschino, Jeremy Scott, Rodarte, Marc Jacobs (Rita Ora truly never looked better), Julien MacDonald (Brittany Spears donned an LBD by the London designer for her triumphant return to the event), Maison Margiela, and more all got their moment in the spotlight. But it was really the young and cult brands that stole this year's show.
For instance, Joan Smalls appeared cool, casual, and confident in a bustier and wide-legged trousers by Off-White. Naomi Campbell, meanwhile, strutted her stuff in not one, but two custom Brandon Maxwell dresses, adding to the fire that is his red-hot year. Queen Bey was a goddess, naturally, pulling off a bevy of looks during her unforgettable performance of tracks from Lemonade, but the award for the most holy-shit-what-just-happened VMAs fashion moments goes, somewhat unsurprisingly, to Rihanna and her stylist Mel Ottenberg.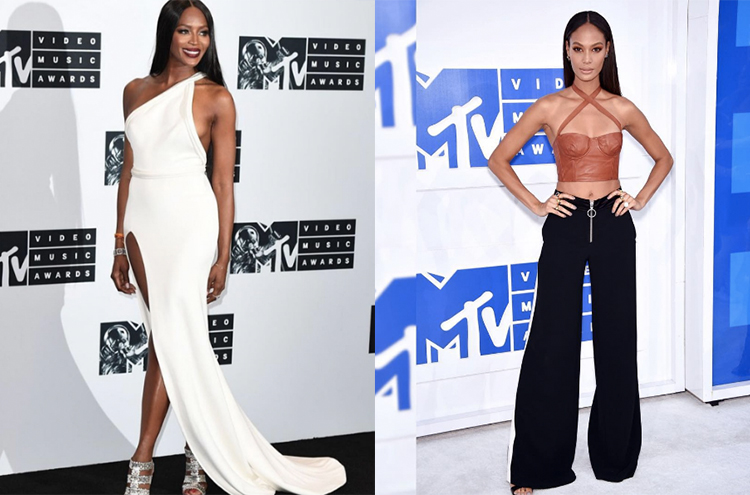 Photos: @shoptimetotime (left) and @joansmalls (right) / Instagram
Okay, I know, everyone is talking about Rihanna. She slayed on stage. There was the Drake thing, etc. But her chameleon-like fashion sense, unwavering individuality, and dedication to supporting up-and-coming brands never ceases to amaze me. Also, good lord, she's just beautiful, isn't she?
That baby pink Hood by Air look, punctuated with fuzzy Comme des Garcons shoes? Her Vetements collab ensemble, featuring the hip-high Manolo Blahnik boots and velour Juicy Couture opera gloves? The do-rag, fur bra, satin paints, and fishnet stockings combo? That random fur aubergine creature she wore over her shoulder at one point? This is what fashion is all about, people. High, low, mix, match, no fear, and the determination to be one's self. Furthermore, Rih's continued embrace of fashion's next generation is still impressive. And gosh, it's just so fun to watch her perform in those unexpected ensembles. Keep it up, VMAs. And seriously, try harder, Oscars.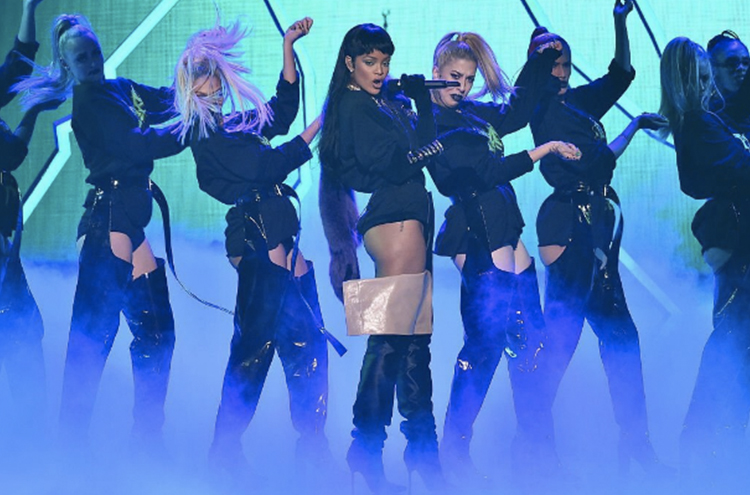 Photo: @rihanna_navy / Instagram
0 Comment