We've seen it on the street. We've seen it on the runway. Bathrobes and pajamas as daywear is happening. And while it might initially sound like a ridiculous excuse to simply not get dressed (and, okay, it kind of is), this particular style has, in fact, been around for quite some time. Let's explore, shall we?
Pajamas as daywear first came onto the scene in the 1920s as beachwear—something for women to throw on at the boardwalk or on vacation. There was a bit of a shock factor to this style, as the ladies were drawing from men's pajamas, which meant they were donning trousers in an era during which doing so was deemed socially unacceptable. Naturally, the arbiter of this subversive style was Coco Chanel. Despite modern ideas of the couture label, Chanel really made a name for herself with clothing that promoted ease, allowed for movement, and stole from the boys.
Flash forward several decades (to when pants could be worn by anyone without raising eyebrows), and discussions on loungewear for the day focus more on novelty. Last year saw a slow rise in pajama-style shirting and silk fabrics both on and off the runway. While it was everywhere, it seemed to be more of a sleeper trend (pun intended) rather than a runaway craze. Obviously, that has changed this season.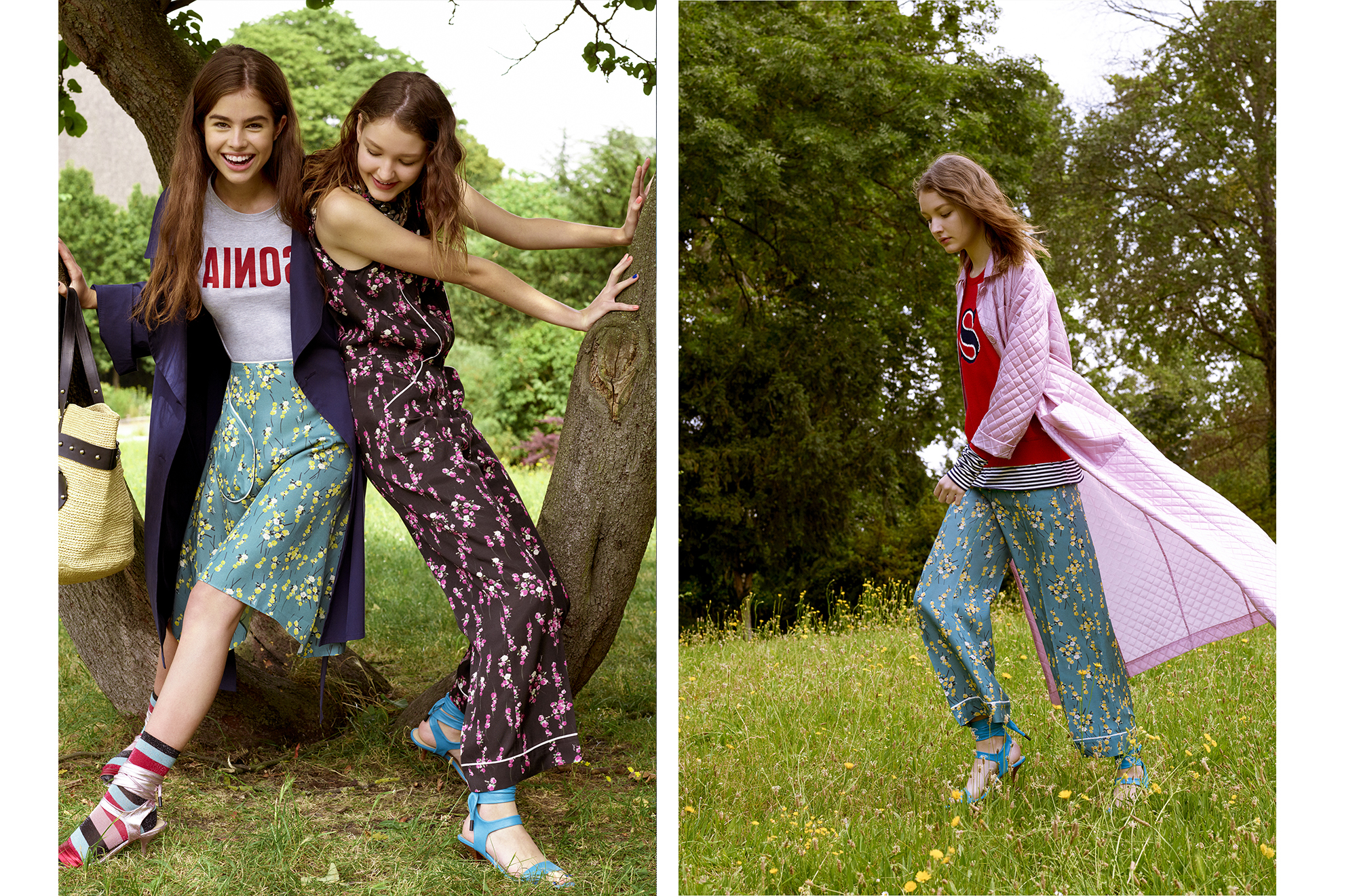 Sonia by Sonia Rykiel Spring 2017 Ready-to-Wear / Photos: Courtesy of Sonia By Sonia Rykiel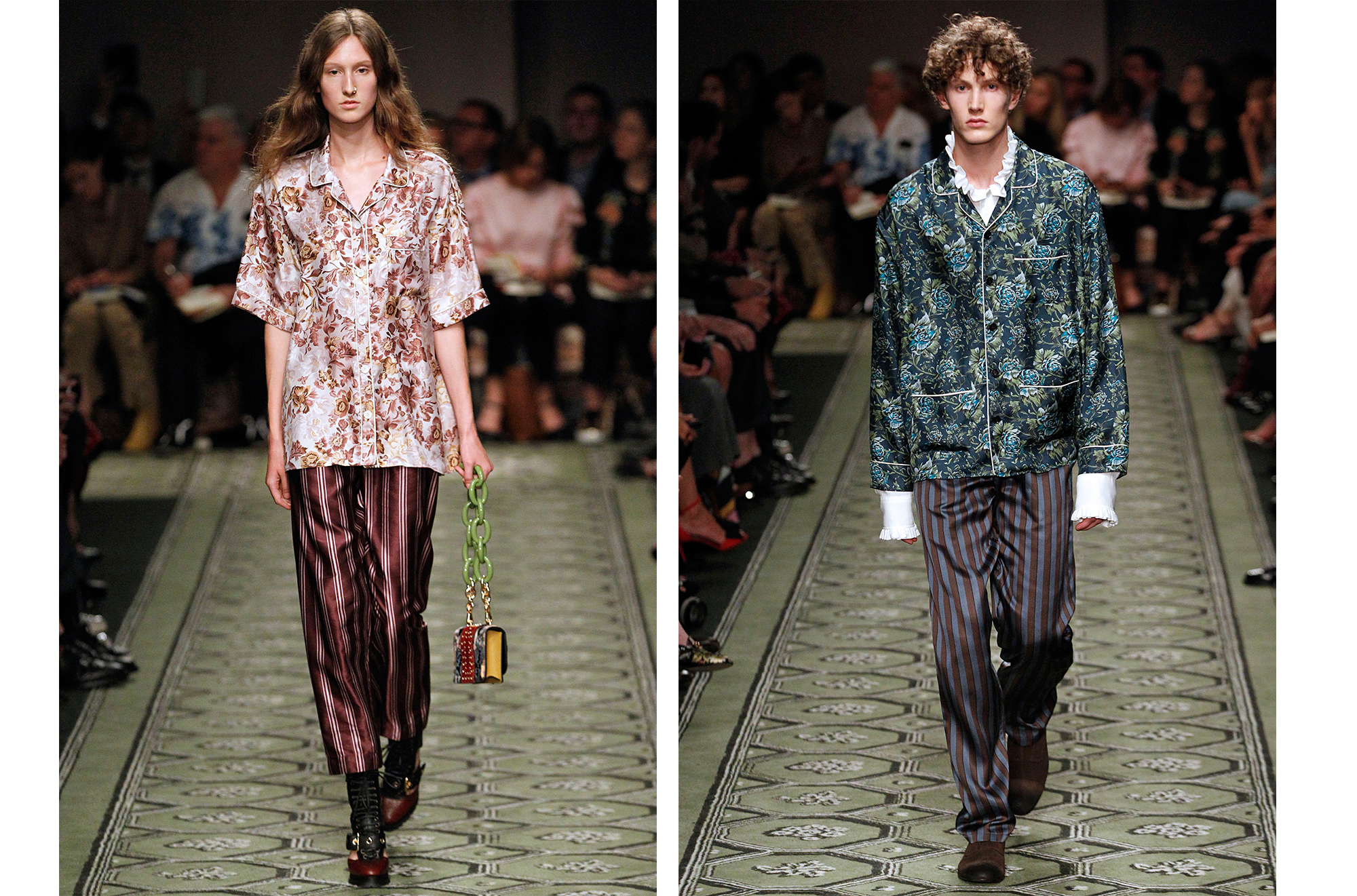 Burberry Spring 2017 Ready-to-Wear / Photos: firstVIEW
The loungewear trend appeared across the pond as well. Things really solidified at Burberry, with the brand not only including robes as a big part of its collection, but pajamas-as-daywear in general.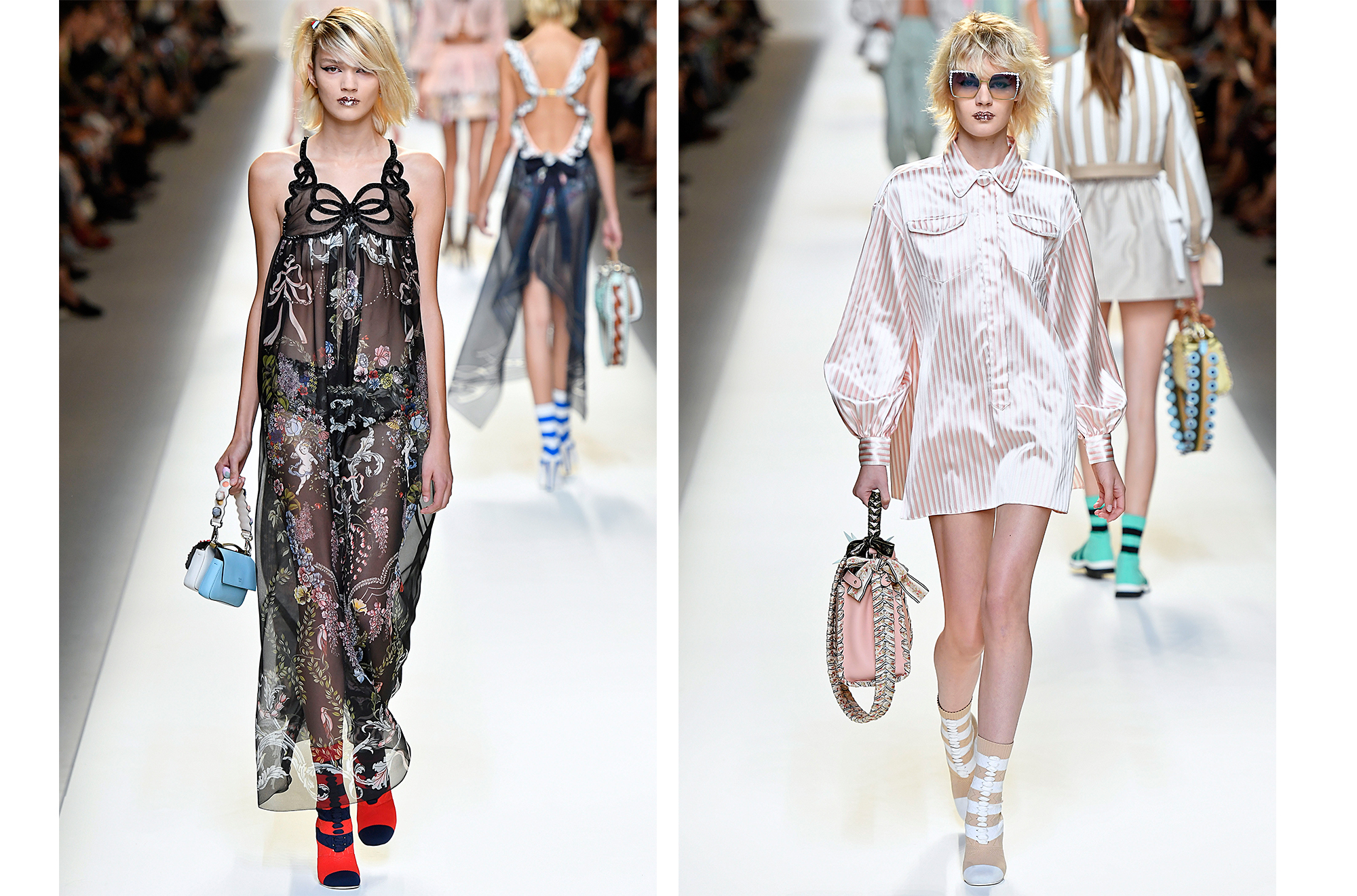 Fendi Spring 2017 Ready-to-Wear / Photos: firstVIEW
Momentum continued to build in Milan, with Fendi and Ports 1961 showing sleepwear-inspired collections, the former opting for subtle detailing on collars and pockets, the latter going all-out with oversized silk pinstripe sets. Even Prada and Gucci got in on the game, pulling patterns normally associated with PJs.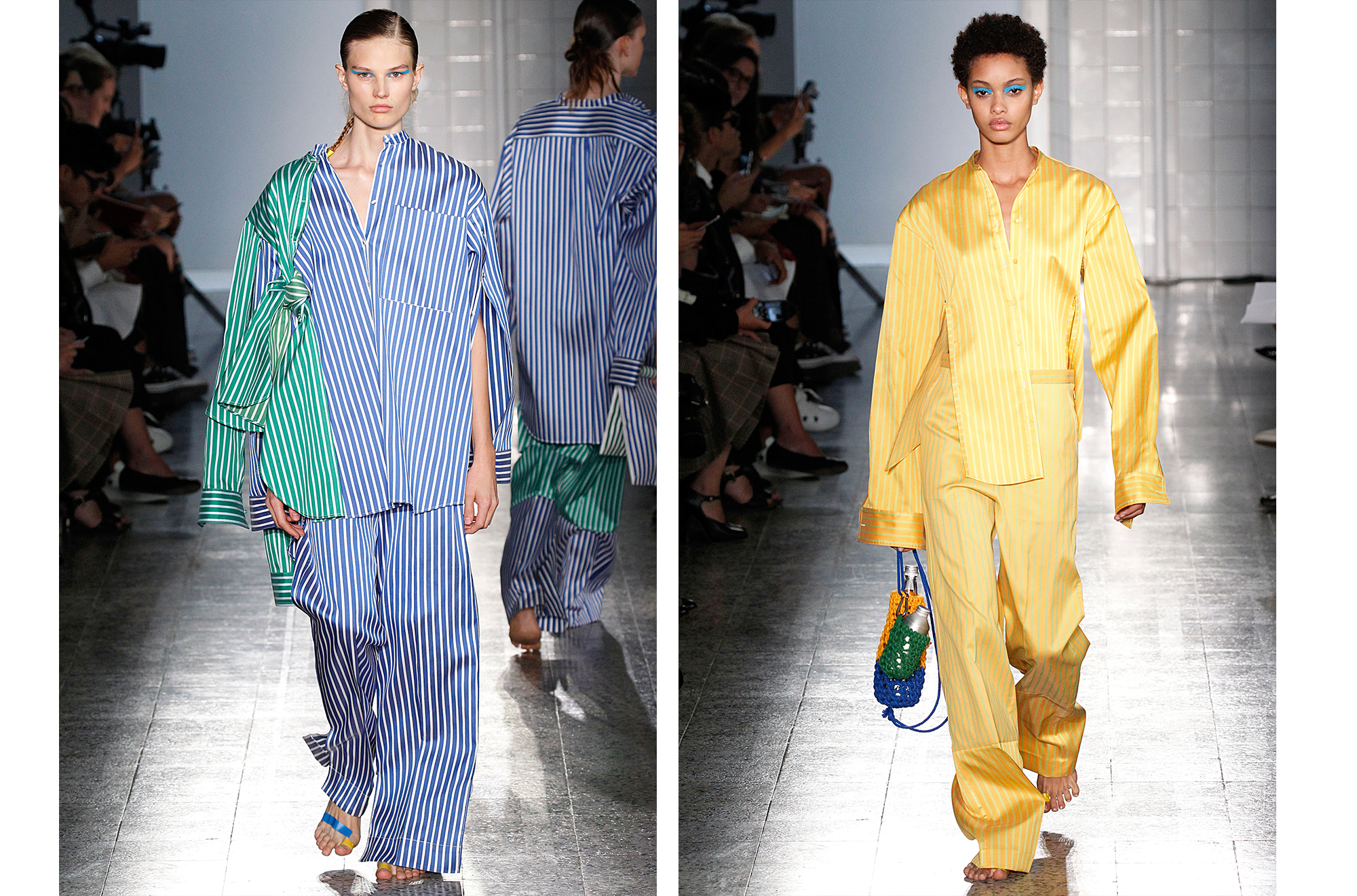 Ports 1961 Spring 2017 Ready-to-Wear / Photos: firstVIEW
So, where is all of this coming from, and why now? Is this simply a case of the industry having a hive-mind, or perhaps relying too heavily on trend forecasts? Arguably, no. Fashion (despite being intelligently designed) is more of an evolutionary process, and the industry has grown into this style.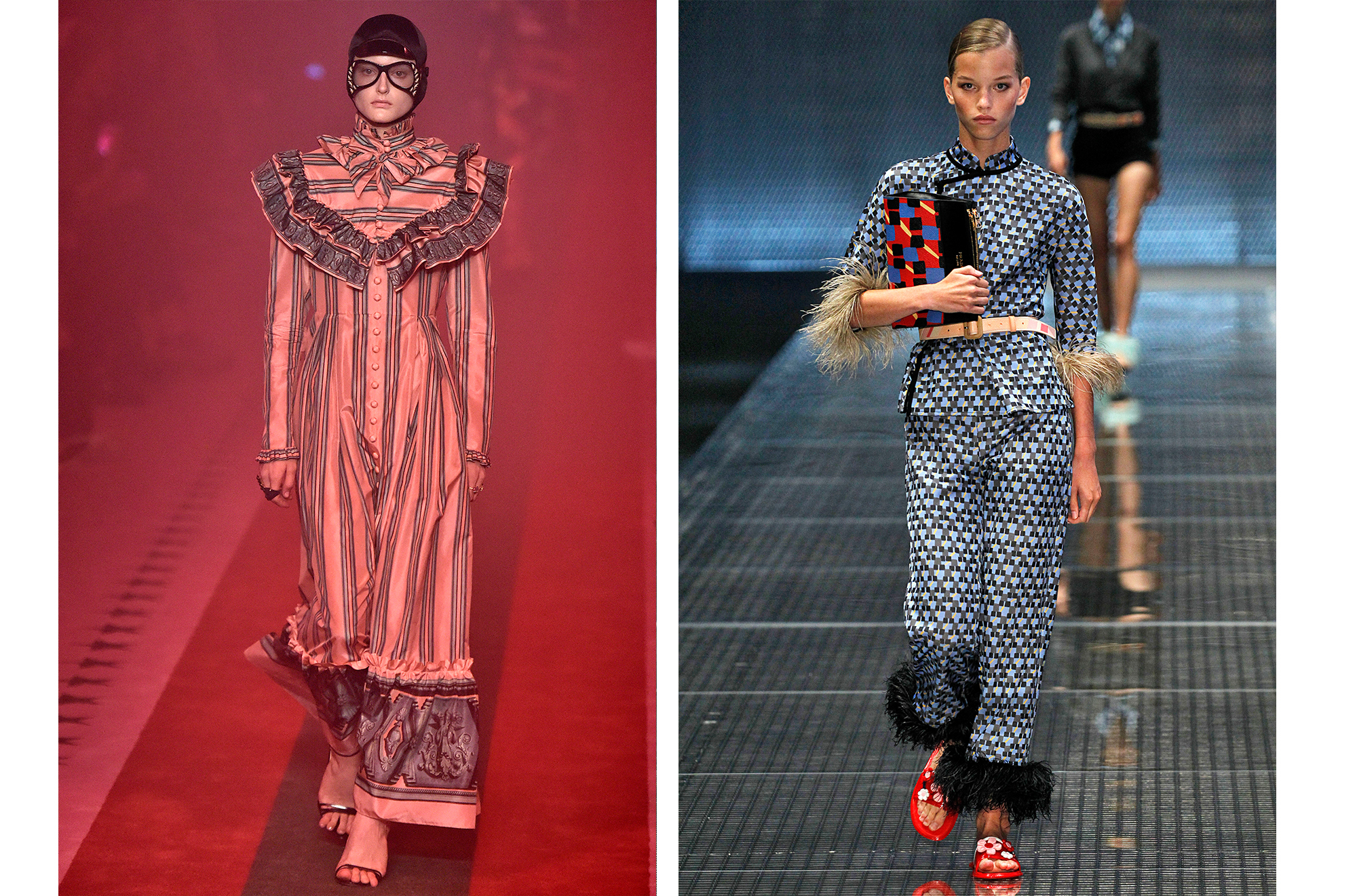 Gucci and Prada Spring 2017 Ready-to-Wear / Photos: firstVIEW
Athleisure was not only a success sartorially, but with sales as well, opening a door of opportunity for sleepwear to pivot or build on many of the same ideas—that extreme comfort can be stylish, that a casual attitude to style implies a confident sense of self, and the general subversion of the concept that there must be a time and place for certain garments. If a sports bra and track pants are the new cocktail dress, then a silk pajama set could be the new suit.
With Paris Fashion Week around the corner, we will soon find out if the PJ style will be able to permeate the industry. Sonia by Sonia was certainly a hint that the French are dreaming of sleepwear. Then again, if history has told us anything, they've been doing that for nearly a century.
0 Comment