Modeling is a strange profession. These stunning creatures are considered to be the most beautiful women in the world, and they're being paid bank for that very reason. It's certainly an odd existence, to be, essentially, paid to be beautiful. But the job of a Victoria's Secret Angel is strange—and intense—even by modeling-world standards. Beyond having to look killer in nothing but lingerie, the Angels are involved in the Victoria's Secret Fashion Show, which is more of a theatrical performance than a runway event—and that's only the beginning. Here, five things that you'd only experience if you were a VS catwalker.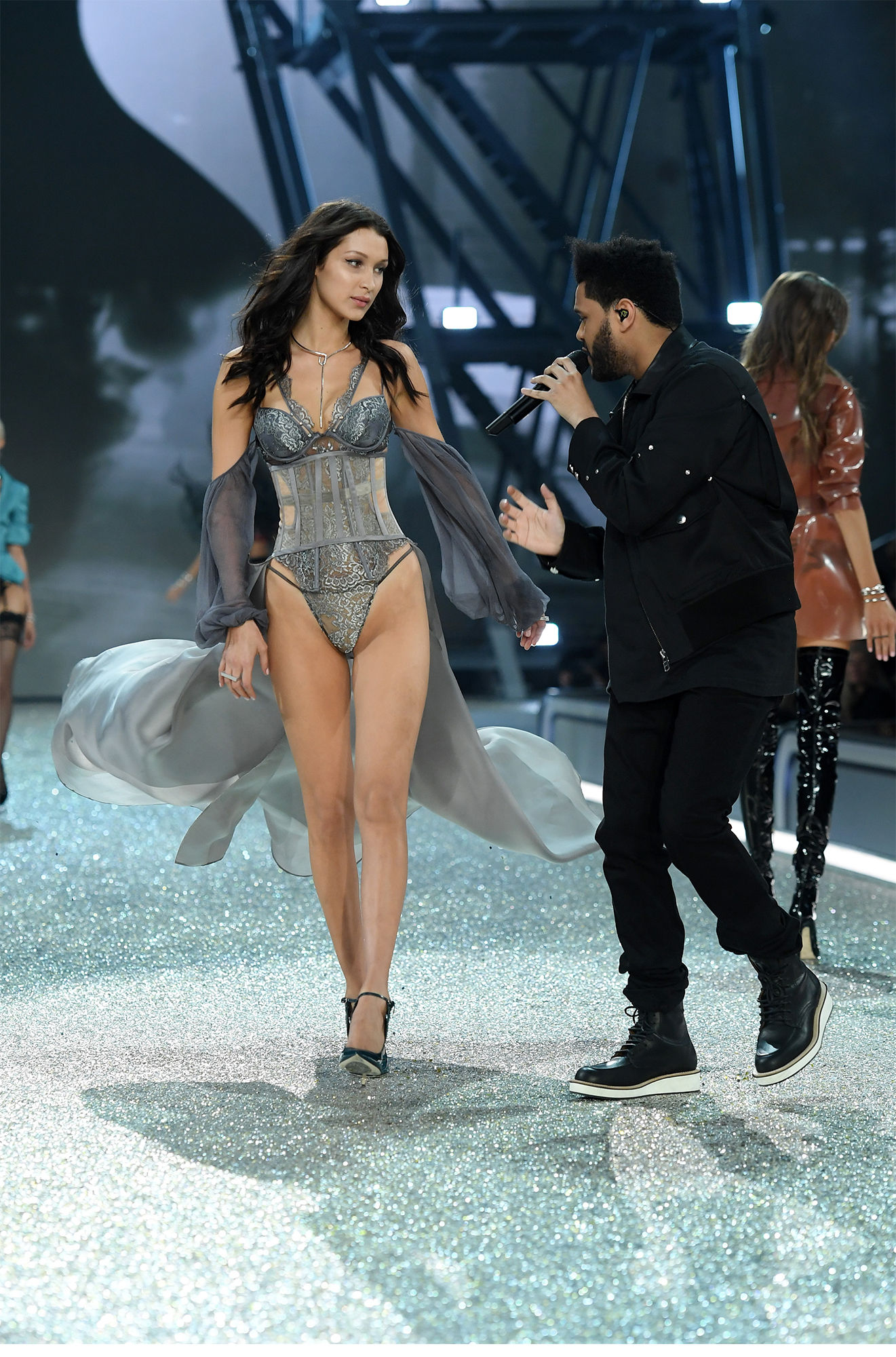 Photo: Getty Images
1. Walking past your ex in lingerie while he's serenading millions of adoring fans

Bella Hadid has been working for weeks to get her body runway-ready. The fact that her (alleged) ex-beau, The Weeknd, was going to be performing could be seen one of two ways: terrifying, or gratifying. Sure, no one wants to face their ex, but what if you were in pique form, nearly nude, and rocking professional hair and makeup? Ultimate revenge.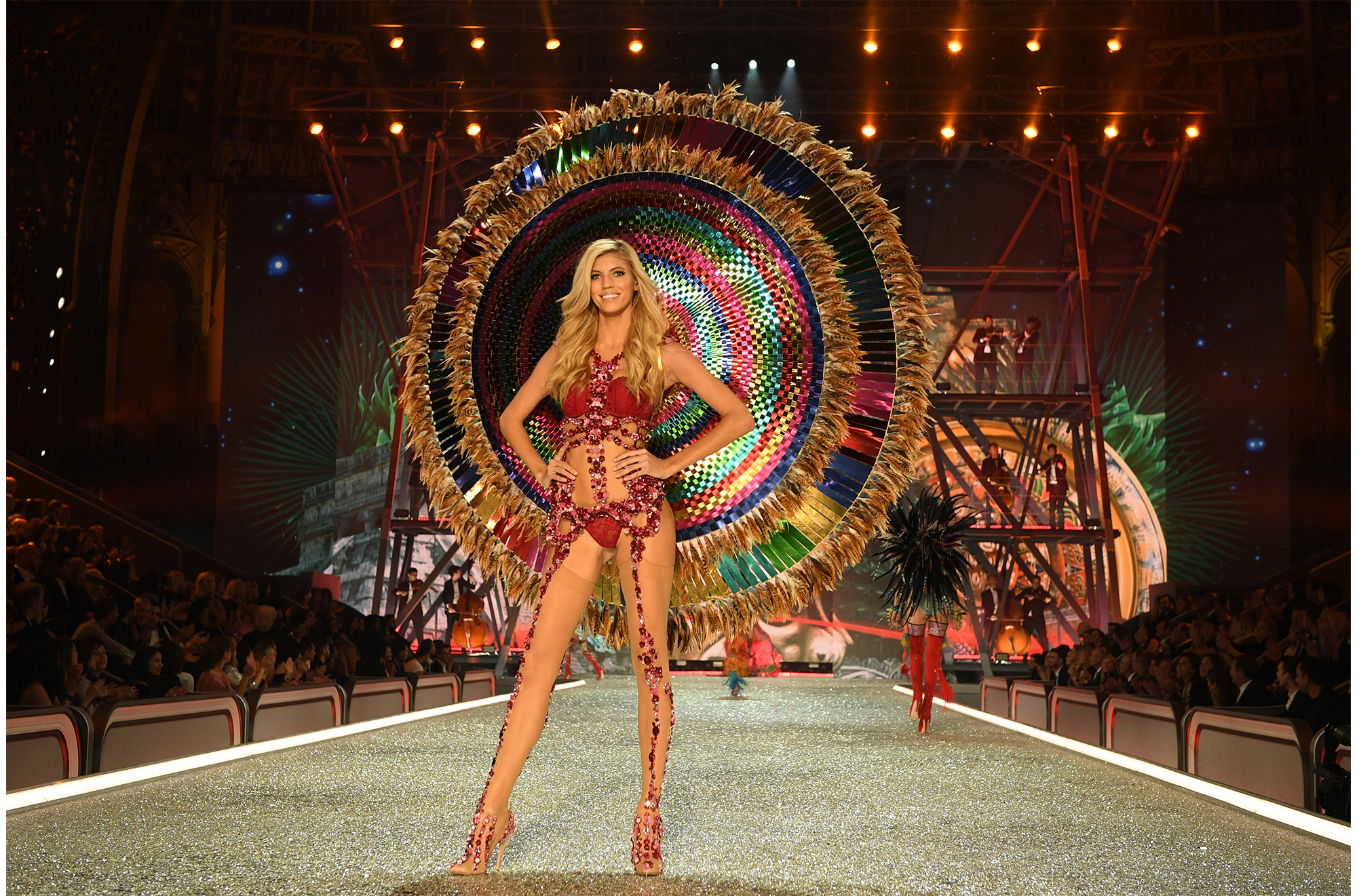 Photo: Getty Images
2. Making heavy lifting look glamorous

Kudos to Devon Windsor for making her first walk of the night look glamorous despite wearing an enormous metallic wheel on her back. By all accounts, the Angels' wings (no matter what the contraption) are heavy. That wheel not only looked cumbersome as hell, but was probably the least aerodynamic thing a model could wear while trying to pull off a sexy strut in stilettos.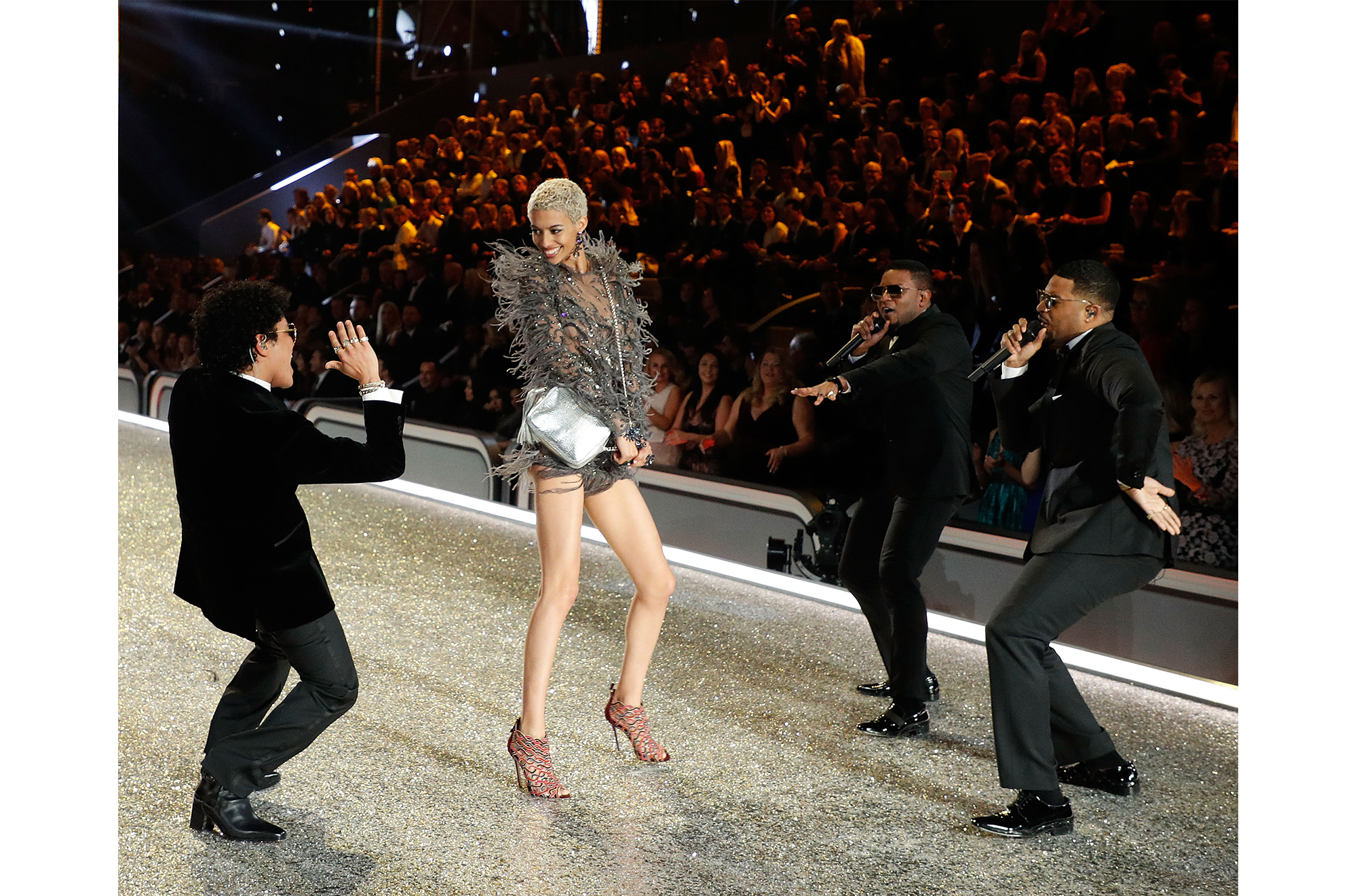 Photo: Getty Images
3. You have to dodge some of the biggest pop acts of the day

Picture this: You're a model. Your one job is to put one foot in front of the other as gracefully as possible, make it to the end of the runway, pose, and get backstage without falling, all while giving good face. But out of nowhere, Bruno Mars is skipping in front of you, wearing a full fur coat and heels, and singing or whatever. Lady Gaga might show up with a bevy of backup dancers, or a wild costume, or maybe the Weeknd wants to invade your personal space. Part of your job is now to keep it together and not scream, "Get outta the way! I'M WALKIN' HERE!"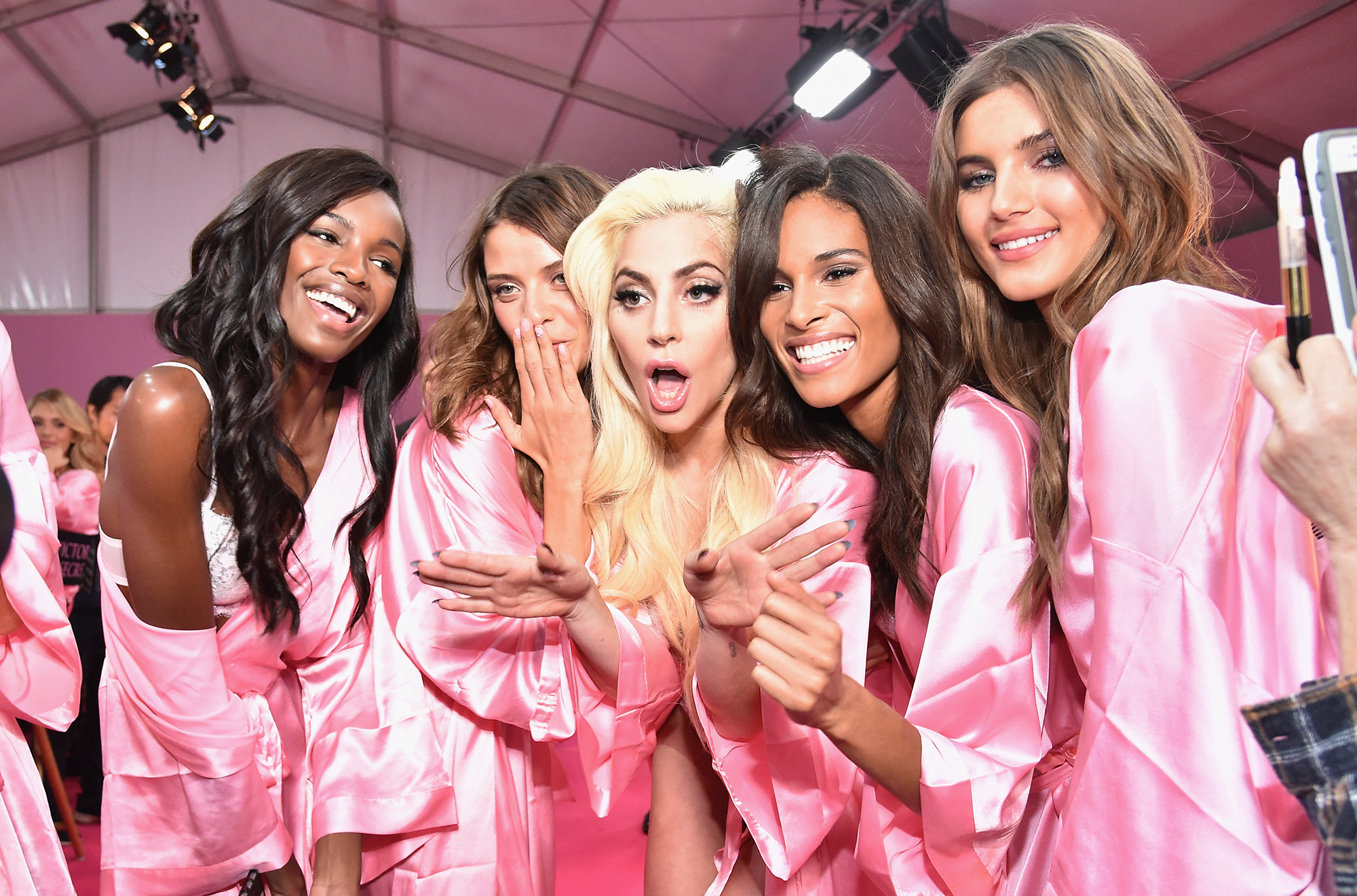 Photo: Getty Images
4. Lady Gaga will interrupt your hair and makeup time

What fun tidbits didn't we see during tonight's broadcast? Perhaps the moment backstage when hair and makeup halted as Lady Gaga popped in to chill with the Angels? Curlers in your hair, makeup half-done, wearing a bathrobe to meet Lady Gaga? For anyone other than a VS model, this would be a nightmare scenario.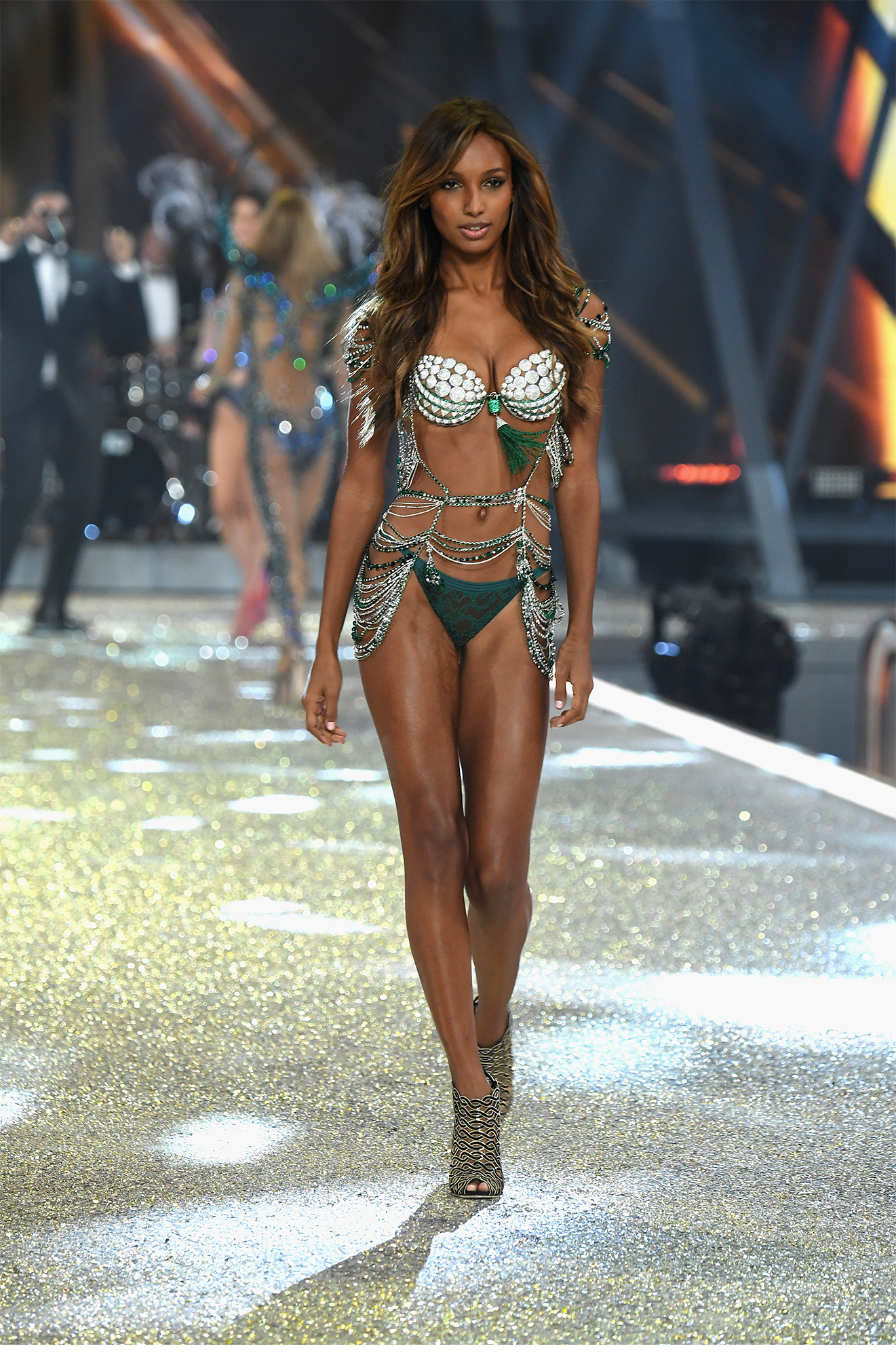 Photo: Getty Images
5. You get to wear $3 million underoos

24 karat magic? How about $3 million sparkle? Jasmine Tookes strutted down the runway in this season's fantasy bra. A scan was made of her body so that it was perfectly tailored, and 7,000 stones were used to create the lavish ensemble. At what (price) point does underwear become acceptable eveningwear? Because if you're going to shell out for a diamond brassiere, you might as well show it off.
0 Comment