When jewelry designer Yaz Bukey was a child, she'd steal her mother's red Chanel lipstick—but not to wear it. Rather, she'd grab the black and gold tube, pull off the cap, and scribble all over a wall behind the couch. "One day, [my parents] decided to move the couch, and all they saw was destruction," laughed Bukey by phone from Paris.
Since she began wearing it at the age of 16, pairing it with dyed black hair and white powder ("I wanted to be like Siouxsie and the Banshees," she explained) red lipstick has played a role in Bukey's life beyond vandalism. In fact, when she launched Yazbukey, her line of cheeky, tromp l'oeil plexiglass accessories, back in 2000, a rouge-painted, gasping mouth was one of the first pieces she created. Dubbed the "C'est Ahh" mouth (after a line in Sebastien Tellier's song, "Roche"), the motif is, as Bukey put it, "orgasm lips." That is, it's meant to mimic a mouth in utter ecstasy. In recent years, the titillating lips have been transformed into everything from handbags, hats, earrings, sunglasses, and even embellishments on lingerie (for Fall 2016), to a table for Bukey's new surrealist furniture range. In whatever form they appear, they always command attention, and inspire intrigue.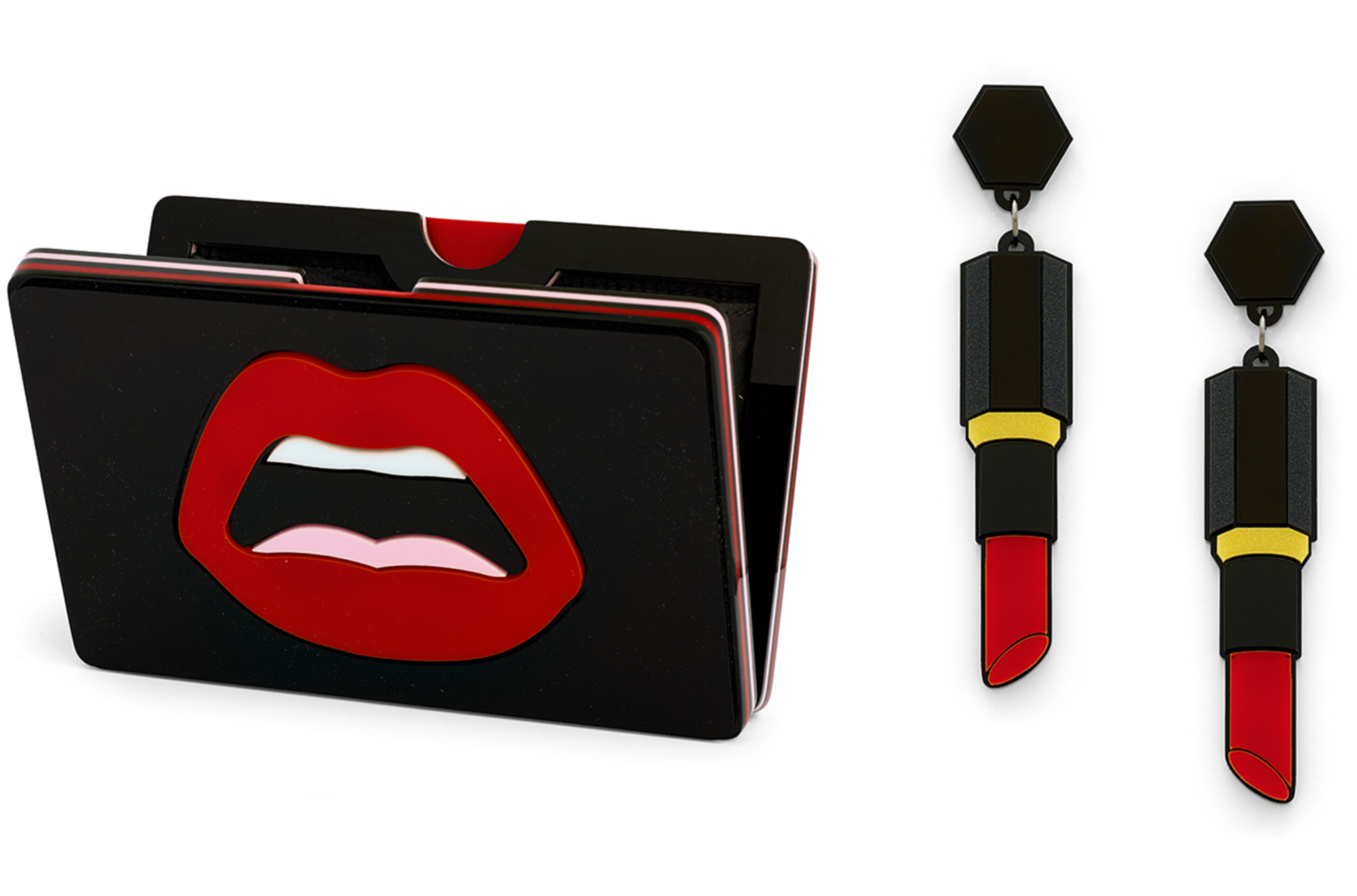 Photos: Courtesy of Yazbukey
Bukey's designs, which also feature staples like lipstick earrings (because obviously), necklaces with high heel-clad leg pendants, telephone handbags, and oh so much more, always come from a personal place, so it makes sense that the designer, who cites Guy Bourdin as an enduring influence, rarely leaves the house without a crimson lip. In addition to her own "Yaz Red" tube, which she produced in collaboration with Shu Uemura, she's particularly fond of a hard-to-find stain she picked up in her native Turkey. "It's waterproof," she noted, adding that it never rubs off when she plants a kiss. "And you can use it for things like water ballet." Wait, water ballet? "Yes! You need makeup!" Bukey insisted.
Never one to shy away from subversion, Bukey is well aware of the seductive, even threatening connotations that come with a red lip. "Red lipstick is danger. It's power. A woman who wears it is mysterious, and you know she'll always have the last word," she said, noting how a swipe of rouge can infinitely lift one's spirits. "It's about feminine power," she continued. "A red lip is hypnotizing, and men are very attracted it, but they're also afraid of it." Let's be serious, what woman doesn't want to put the fear of god in the weaker sex now and again?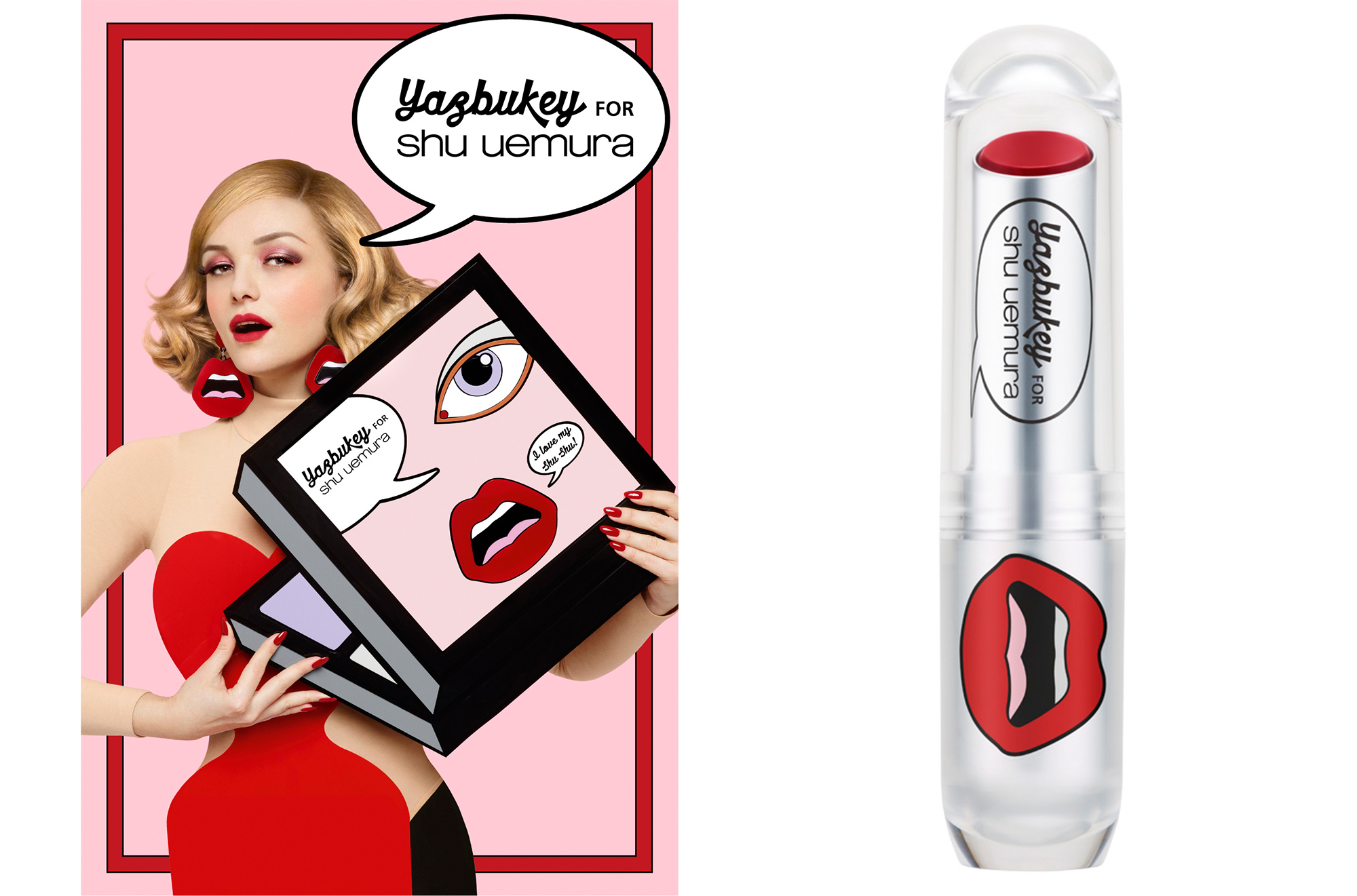 Photos: Courtesy of Yazbukey
In October, Bukey, who is known for her artful and expressive presentations, will participate in a special event at the Palace of Versailles. "It's going to be something about a night with Marie Antoinette," Bukey hinted. It's meant to be quite the affair, but even against the grand trappings of the royal château, Bukey will no doubt stand out—she'll be the one with the arresting red lips.

0 Comment