Throughout most of the world, Australia is synonymous with sunshine, flip-flops, and beach culture. It's known to many as the land of surfers, bronzed bodies, and endless summer. However, Mercedes-Benz Fashion Week Australia was about much more than just bikinis and board shorts (though there was some stellar swimwear on show). Rather, MBFWA was a well-rounded showcase of the breadth and innovation the continent has to offer, and further strengthened the country's profile within the international fashion industry.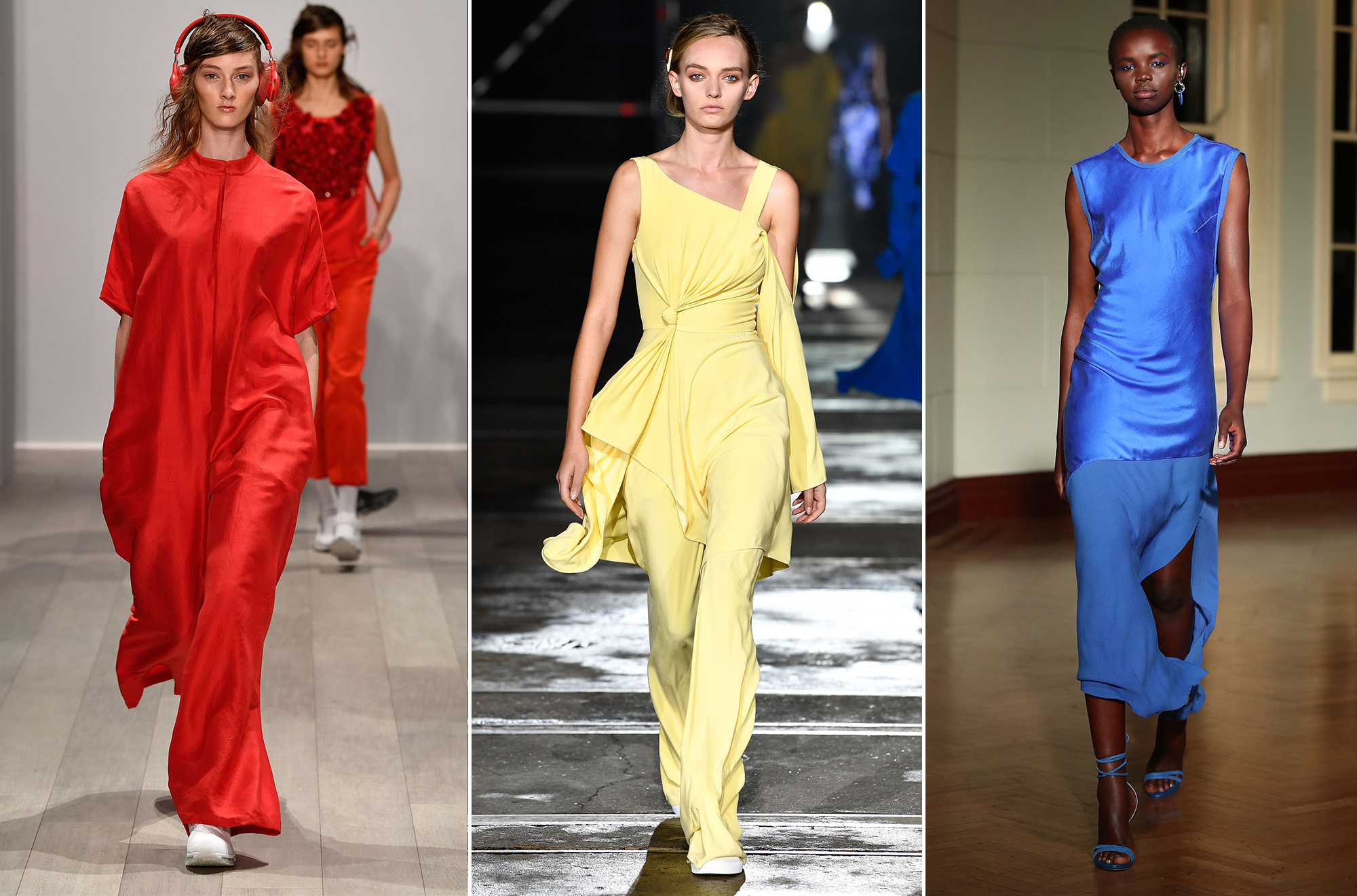 From left: Akira, KITX, Bec & Bridge
Photos: Getty Images
Dion Lee, a native Aussie who recently moved his studio from Sydney to New York, kicked off the week, hosting his runway show at the Sydney Opera House, where he announced that he would be designing staff uniforms for the venue. The collection of largely monochromatic looks in red, white, and blue remained true to Lee's sleek design aesthetic but also showcased a fresh perspective with the introduction of the brand's first menswear collection — a capsule that is to be sold throughout his stores in Australia. Monochromatic styling in primary colors was a trend that continued throughout the week, trickling down through the collections at Vale, Akira, and KITX.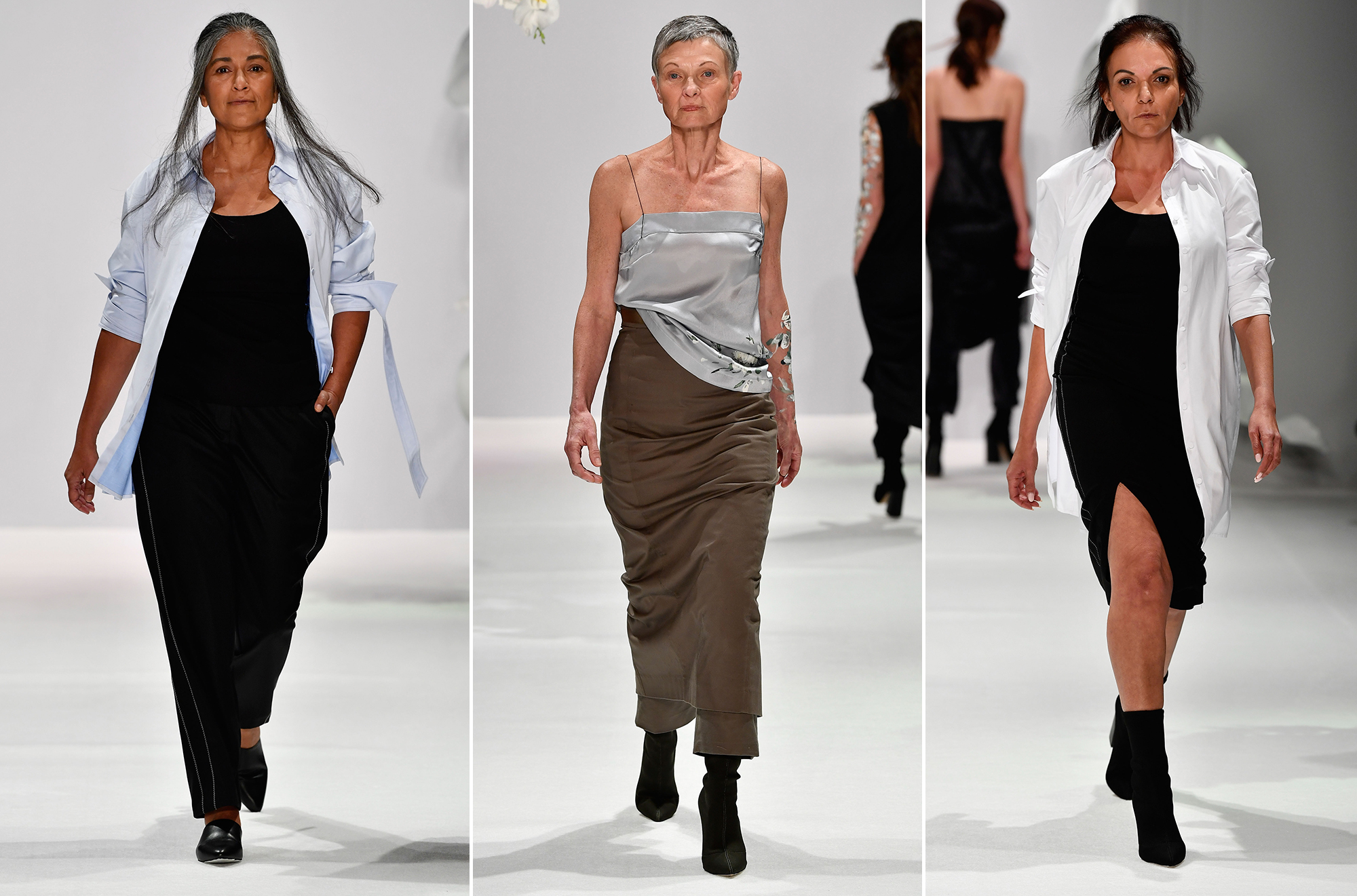 Thomas Puttick
Photos: Getty Images
Thomas Puttick's show gained attention for all the right reasons, casting inspiring muses of all ages to walk his runway. Menswear designer Justin Cassin, too, made headlines for his casting choice, employing superstar Jordan Barrett to open his show. The Byron Bay native was reportedly paid $100,000 for his one-minute strut, which equates to a cool $1,666 for every second that he spent on the runway. However, his influence was definitely felt—just about every audience member had a phone or camera out in full force as Barrett turned the catwalk corner. As if $100k was the number of the day, Steven Khalil closed his glamorous show of eveningwear with a wedding dress worth the same figure. The designer was praised for his red carpet-ready looks, which have been worn by the likes of Giuliana Rancic, Kylie Jenner, and Bella Thorne.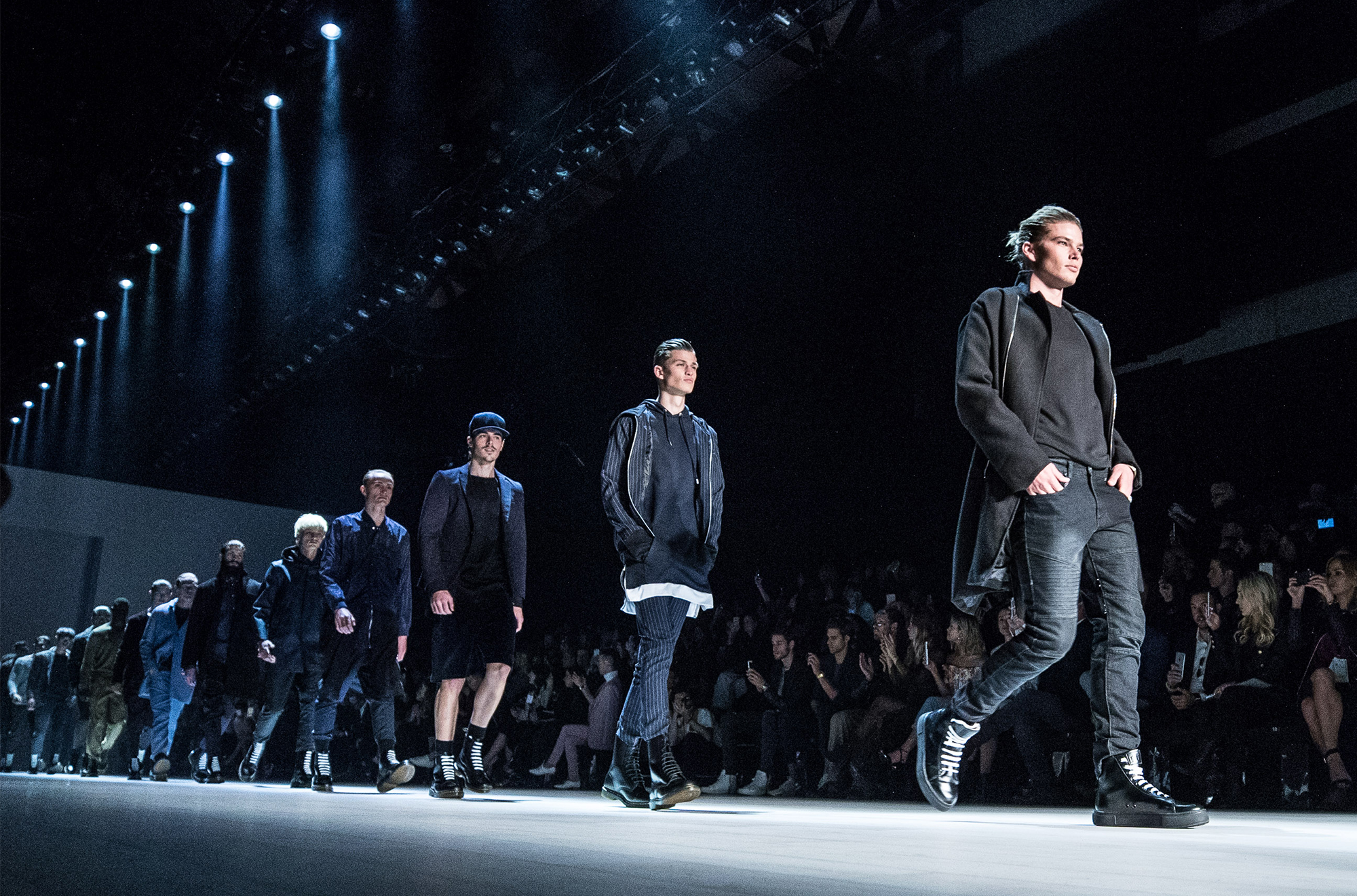 Jordan Barrett opens Justin Cassin
Photo: Getty Images
Michael Lo Sordo, Anna Quan, and Christopher Esber put forward new takes on tailoring. From deconstructed shirting to reimagined trench coats, each show depicted the designers' unique house codes while offering an innovative look at traditional garments. Strateas Carlucci's runway also offered a modern perspective on classics, which included a shoulder-baring take on the denim jacket, boxy iterations of office appropriate blazers, as well as detail-laden updates on the average bomber jacket. The cast of diverse models injected personality into each item of clothing, and was a welcome change to the homogenous lineup of faces we'd seen throughout most of the week.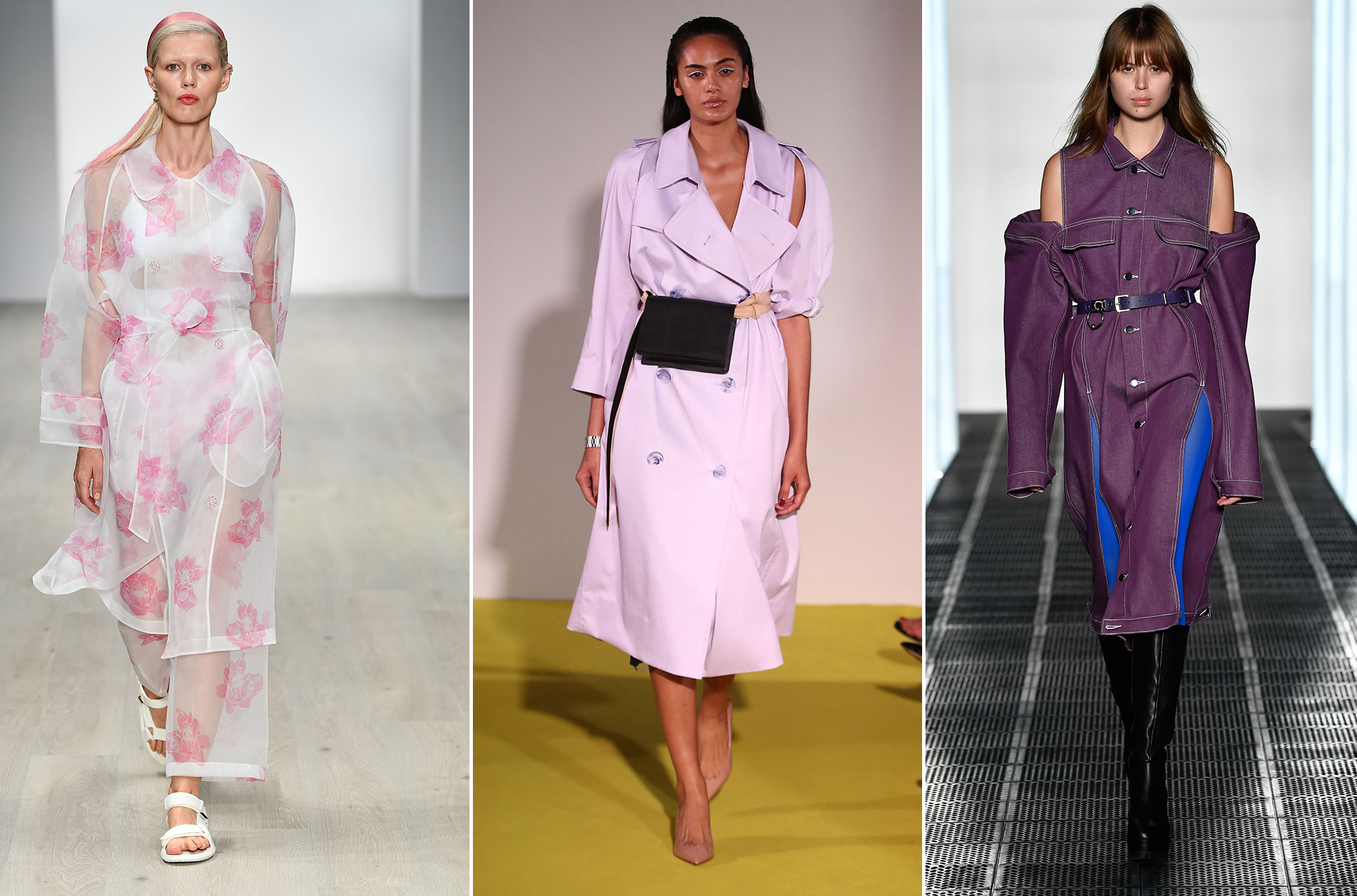 From left: Karla Spetic, Christopher Esber, Strateas Carlucci
Photos: Getty Images
Polkadots and frills were two of the most overtly feminine trends to appear on the runways. Designers added a fresh perspective to polkadot patterns by playing with spacing and proportions. Larger-than-life dots were on display at Gary Bigeni, while sparse micro-spots were shown at C/Meo Collective and Alice McCall. Meanwhile, the delicate ruffled dresses that appeared at Macgraw and We Are Kindred were further romanticized by floral prints and candy-colored shades.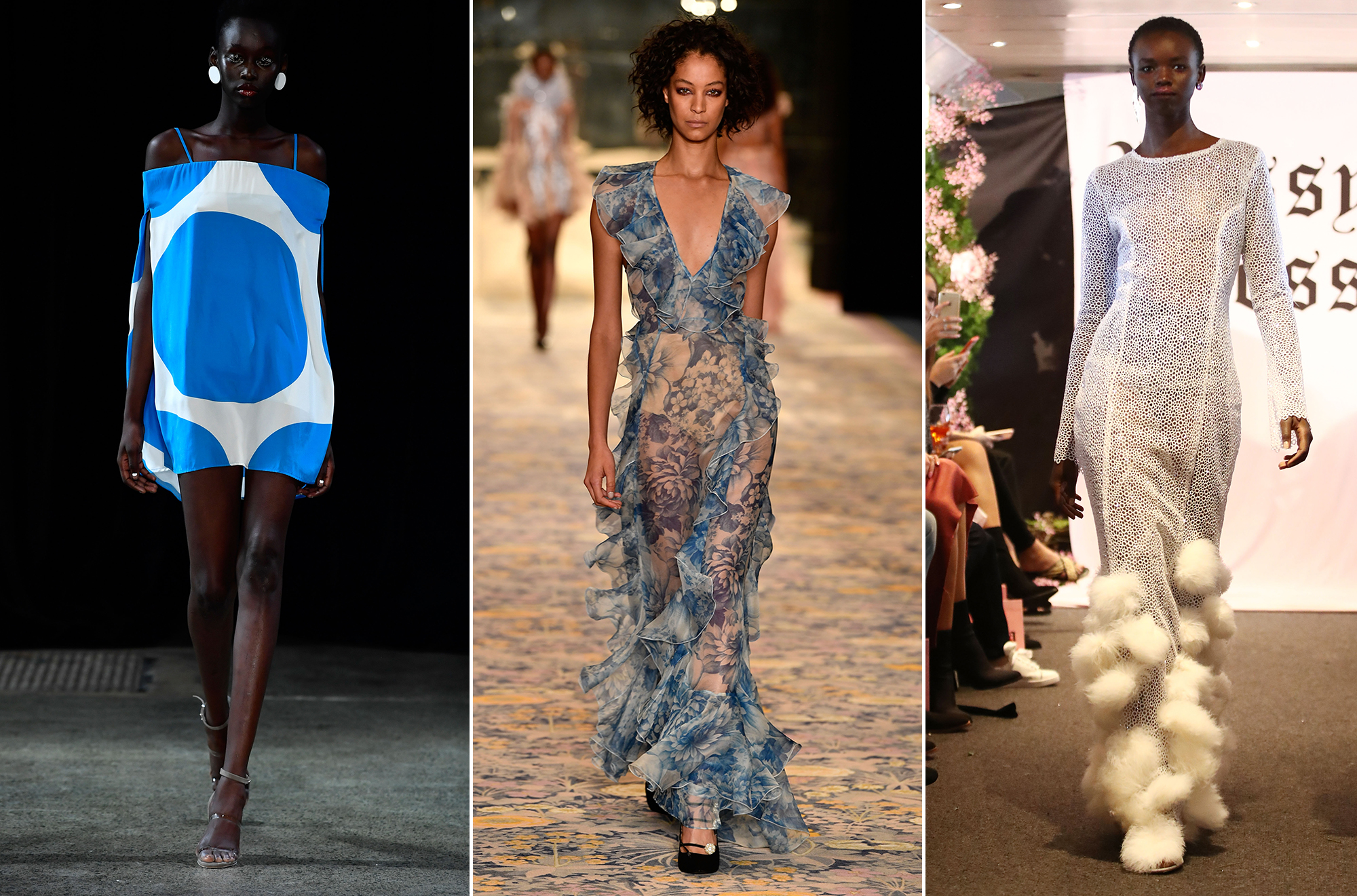 From left: Gary Bigeni, Alice McCall, Dyspnea
Photos: Getty Images
Dyspnea and Romance Was Born helped end the week on a whimsical note. Dyspnea's collection of pompom-covered crystal-embellished dresses, which were shown on a boat in the middle of Sydney Harbor, unintentionally acted as a prelude to the even more eccentric looks that came later that night at Romance Was Born. The highly-anticipated brand did not disappoint, closing the week with a show that was over-the-top in every way, lighting and set decoration included. Though the clothing itself may not reflect the quintessential Aussie, the energy, vibrancy, and fun-loving nature of Romance Was Born definitely encapsulates true Australian spirit.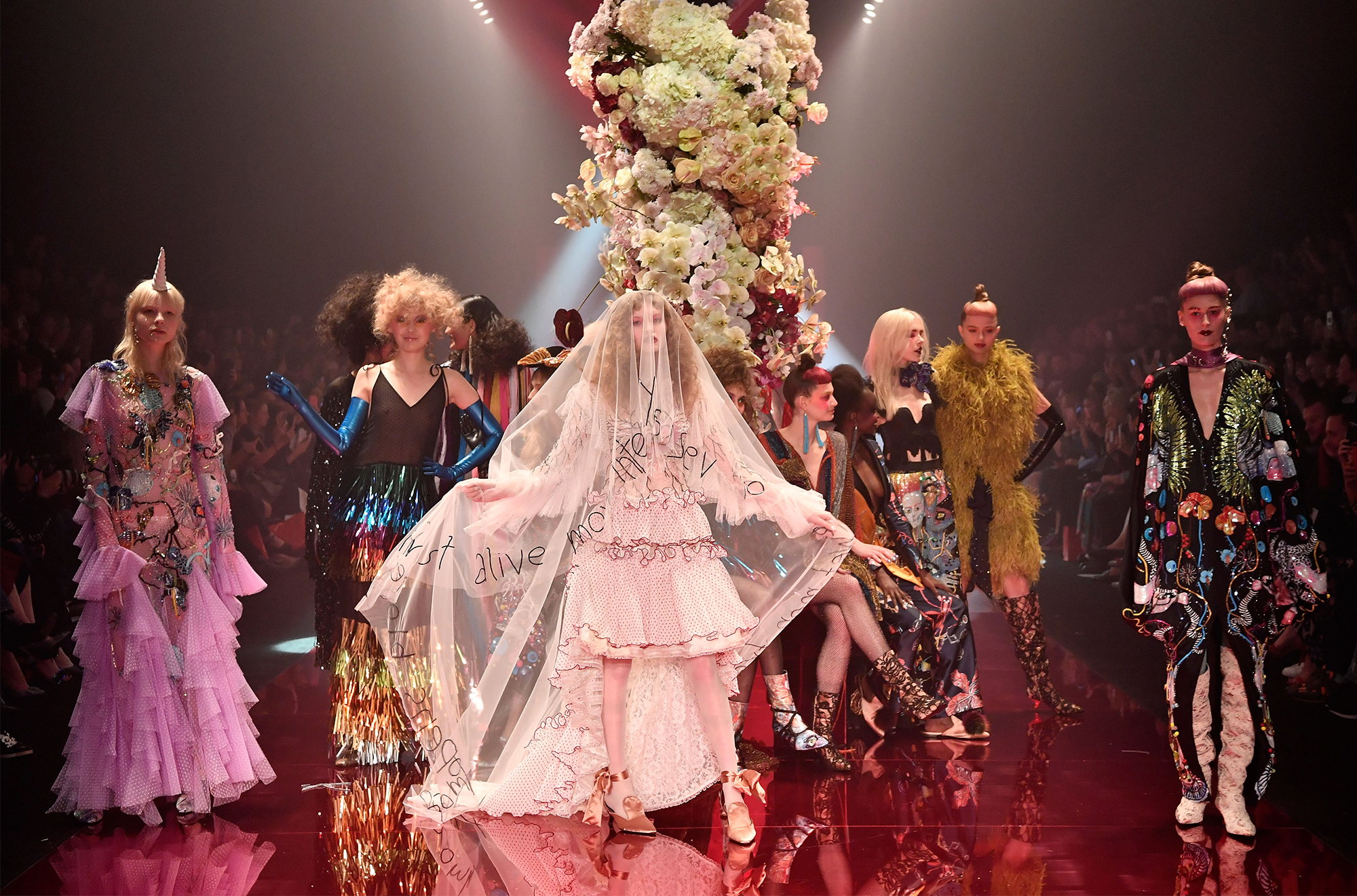 Romance Was Born
Photo: Getty Images
0 Comment