Beloved Paris-based PR virtuoso Lucien Pagès takes vacationing very seriously. In fact, while speaking with Fashion Unfiltered, Pagès was packing his bags for a trip to L.A., a jaunt that will be equal parts play and work in preparation for "Les Vacances de Lulu," a collection of goods, designed by the many cool brands and talents he reps, like Yazbukey and Jacquemus, made especially for a month-long pop-up at Colette. The installment, which kicks off on August 7 and runs through September 2, is part of a six-month series of collaborations that begins with Balenciaga and will continue to take over the Parisian institution, which, if you'll recall, shook the industry earlier this month by announcing it will close its doors forever in December.
Sarah Andelman, who runs the store with mom Colette Roussaux and fills it with specialty products and fashions, approached Pagès back in March via text. No doubt, the idea grew out of the massive "wave pool" made from plastic balls called "The Beach" by Brooklyn-based firm Snarkitecture that headlined Colette's 20th anniversary pool party-themed event that same month. At first, Pagès gut reaction was no, due to traditional PR ethos—he was the man behind the scenes promoting stars, not the main act, and he was nervous about the wrong kind of exposure. "Then I realized that this industry is changing," he said. "It's not the same as two years before and won't be the same in two years from now. My clients are friends as well and with Sarah, we turned it into something fun, light, and not pretentious."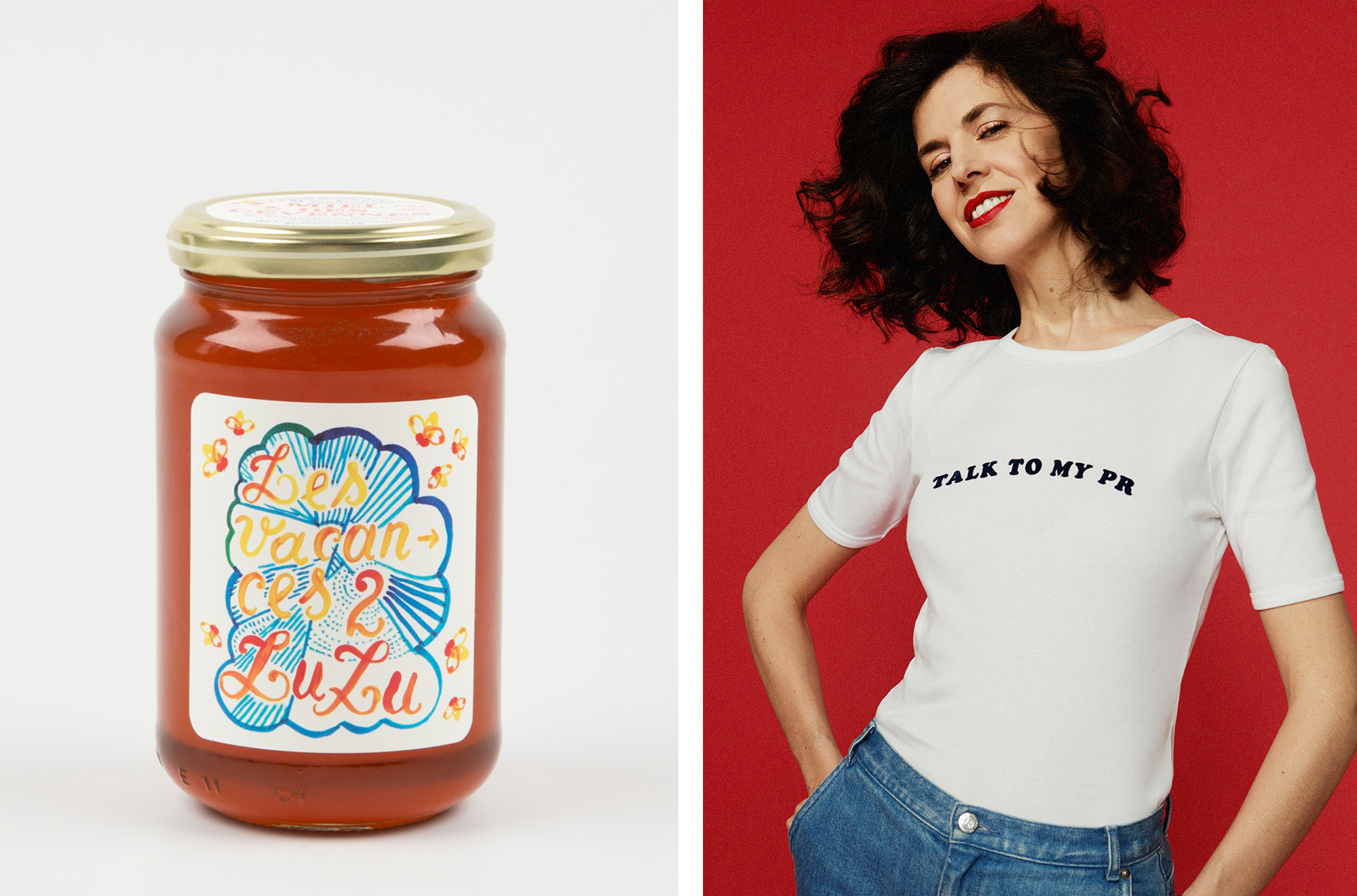 Cévennes honey and Vanessa Seward T-shirt
Photos: Courtesy of Lucien Pagès
Given it would be a quick turnaround, the designers and brands, including J.W.Anderson, Loewe, Jacquemus, Courrèges, Lemaire, Ambush, Charlotte Chesnais, Byredo, and Moynat, were offered the chance to submit something from their Fall 2017 collections or make something more vacation-themed. Perhaps out of their adoration for Pagès, most chose the latter, and judging from the offerings—John Lobb reimagined a beach chair and ball in exceptional leather, Vanessa Seward whipped up a cheeky "talk to my PR" T-shirt, Loewe turned out leather espadrilles, jeweler Elie Top made playing cards with custom illustrations, and graphic design atelier M/M Paris, who is responsible for the capsule logo, contributed shopping totes—they had fun with the project. The logo also appears on a honey jar that pays homage to Pagès' hometown of Cévennes.

Andelman and Pagès have a long history of mutual respect and a working friendship, according to the PR whiz. The popular retailer has often supported many of the Lucien Pagés designers and he sees a synergy between their jobs. "We share the same passion and values for creativity. Sarah is an independent thinker—Colette was almost like a magazine and we work in the same way."
Colette's impending closing came as a shock to the publicist, but he does recall never hearing Andelman speak of the future beyond the six-month collaboration takeover. "Sarah was a big ally here as she launched several of my brands. I really hope we can work together in the future, maybe I can find a project to do together because she has really good ideas," he said. As for what comes after Colette, he refers to a French expression, la nature a peur du vide, which translates loosely to, "When there is a void in life, something comes to replace it." "It will never be the same, but surely a new store will come—but it won't be like that. Colette was completely unique," he added.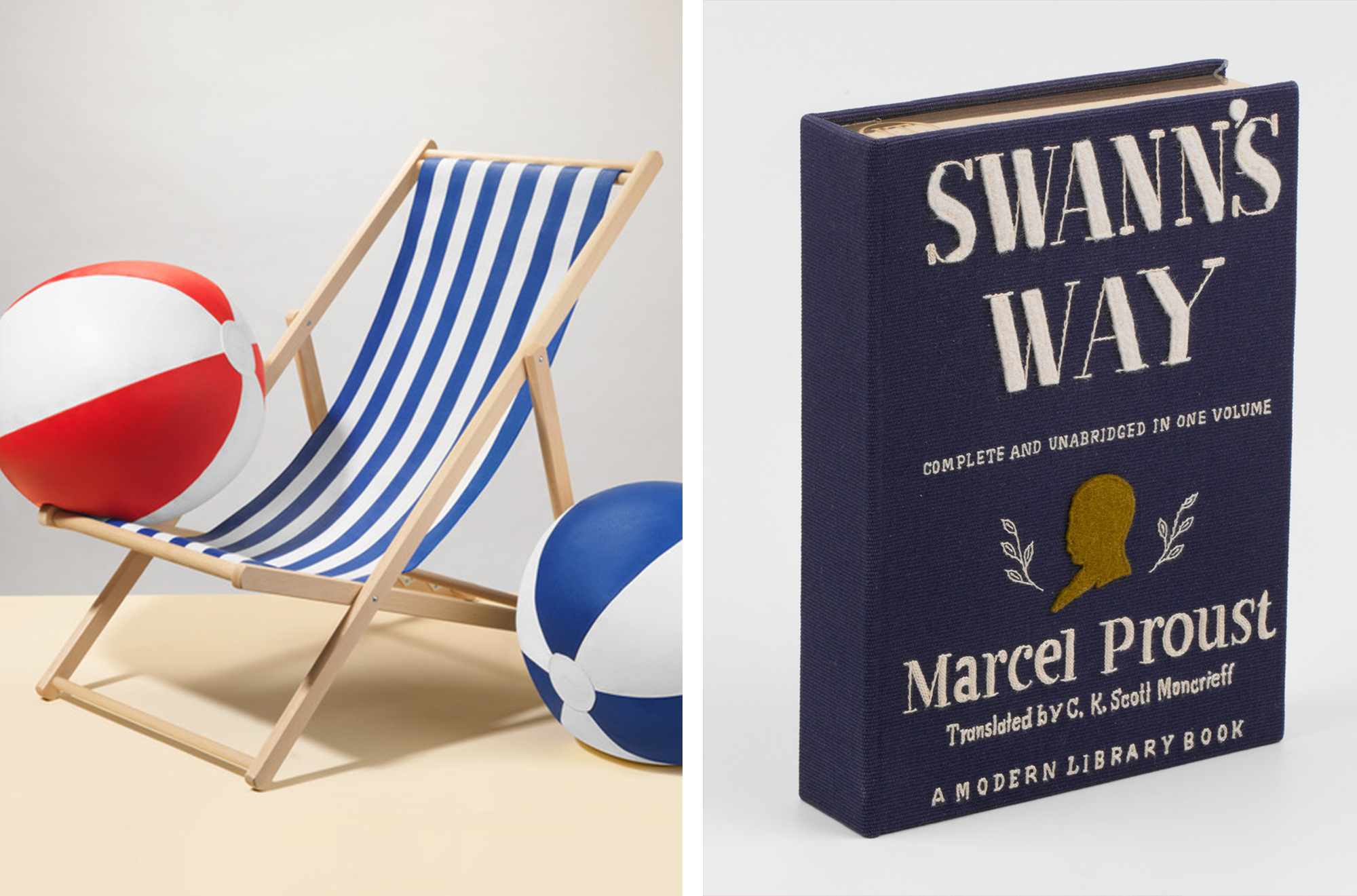 John Lobb beach gear and Olympia Le-Tan book clutch
Photos: Courtesy of Lucien Pagès
Pagès grew up the grandson of a hotelier and son of a Michelin star restaurant chef in his hometown of Cévennes, which is named for the surrounding mountains. This meant most of his vacations were "staycations" when his friends from high school and university would descend upon his quiet village during the summer months. He recalls fond memories at the "fete de villages" listening to '80s-pop-music cover bands when he and his friends experienced their first alcohol and kisses. "We are all nostalgic for that time; it was quite charming in the village that time forgot." These days, when he returns to Cévannes to stay at the hotel, which has been reverted back to single family home, he fills the endless bedrooms with friends and family.
As for this summer, he will head to Los Angeles to see his baby godson Raymond but also have in tow some of the exclusive products such as a custom Zimmermann surfboard and a set of six Astier de Villatte plates, which playfully depict Pagés in an 18th century setting frolicking about, enjoying the summer. He will do a photo shoot of the products in Santa Monica to help kick off the collaboration on social media. Commenting that Lulu is a traditional nickname for Lucien, he said quite self-deprecatingly, "I hope a lot of people have a cat or dog named Lulu because, except my friends and family, no one cares about having a Frisbee with my name on it."
Les Vacances de Lulu opens at Colette, located at 213 Rue Saint-Honoré in Paris, on August 7
0 Comment