For Aurélien Arbet and Jeremie Egry, the founders of the multi-disciplinary creative collective and fashion brand Études, collaborative capsule collections are an integral element of their creative process.
"It is a way to extend our collection and push more deeply the theme of the season," explained Arbet. "We expect [collaborations] to be surprising and explore new territory. It definitively gives Études a unique voice and allows us to work with artists or causes we believe in." One such cause? The environment--specifically, the anti-nuclear movement backed by the Smiling Sun.
The Smiling Sun—a bright yellow symbol, which reads "Nuclear power? No thanks"—was designed by Anne Lund in 1975, and has since become an icon of the anti-nuclear power movement worldwide. Unfortunately, it seems to take massive nuclear catastrophes such as the meltdowns in Chernobyl in 1986 and Fukushima in 2011 to gain government attention. But that hasn't stopped Smiling Sun from working to eradicate nuclear-based power, and against climate change.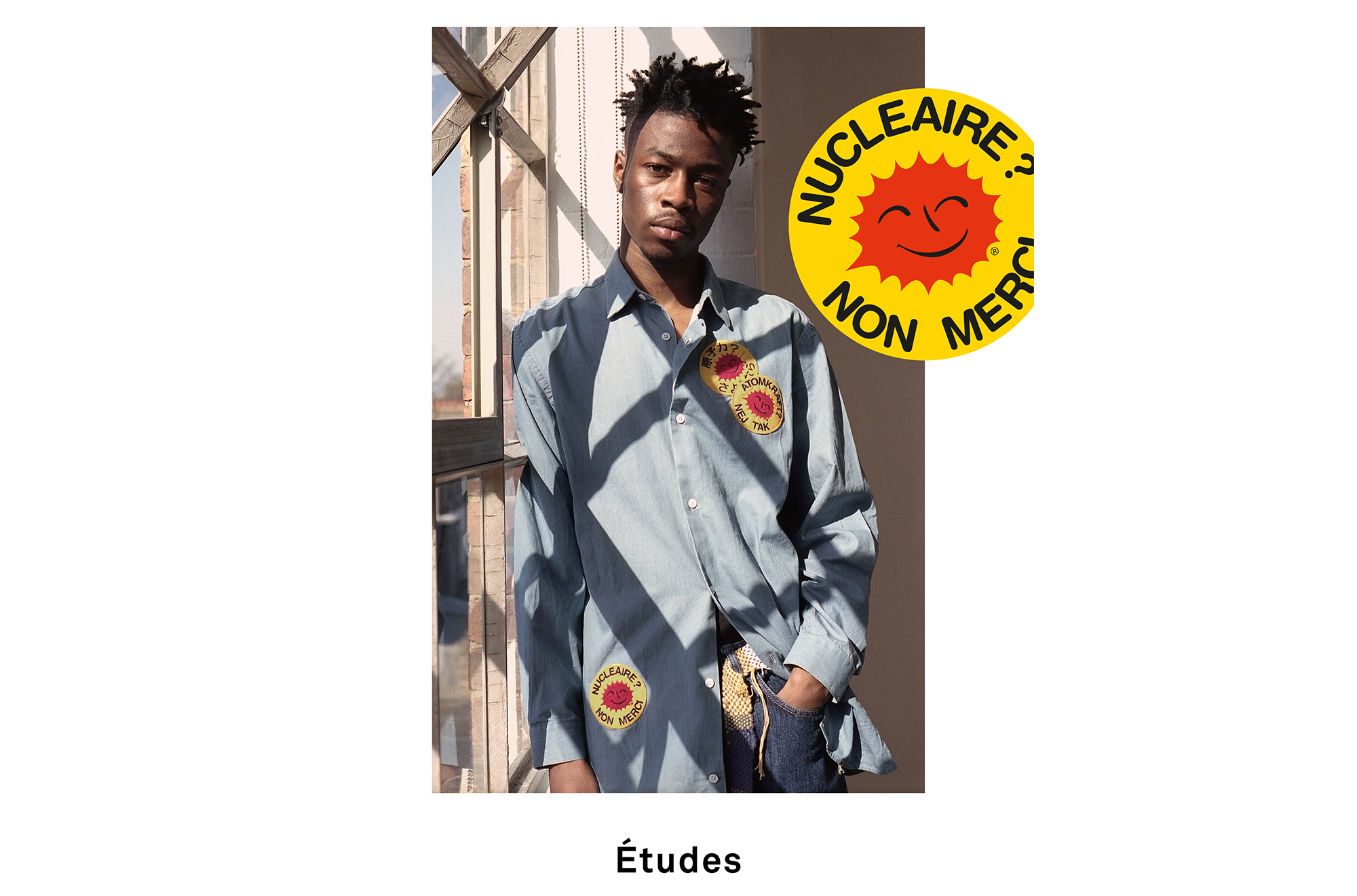 Photo: Courtesy of Études
"We remember seeing Smiling Sun stickers on the back of the cars of our parents. We grew up surrounded by people with a strong ecological philosophy," said Arbet, mentioning that he and Egry saw an opportunity to pay homage to the movement in their collection.
The duo first included a Smiling Sun patch on a look for Spring 2017, but realized they could do more. "We wrote to the OOA Fonden (that owns the right to the logo) to explain our wish to collaborate and use the Smiling Sun," he explained. "Their reaction was positive, we met their conditions, and were able to use the logo in four languages—French, English, Japanese, and the original one, Danish."
Études pays royalties to the OOA Fund for the use of the logo (which appears across denim, caps, t-shirts, and sweatshirts in the collection), which in turn donates two thirds of the proceeds to the anti-nuclear movement.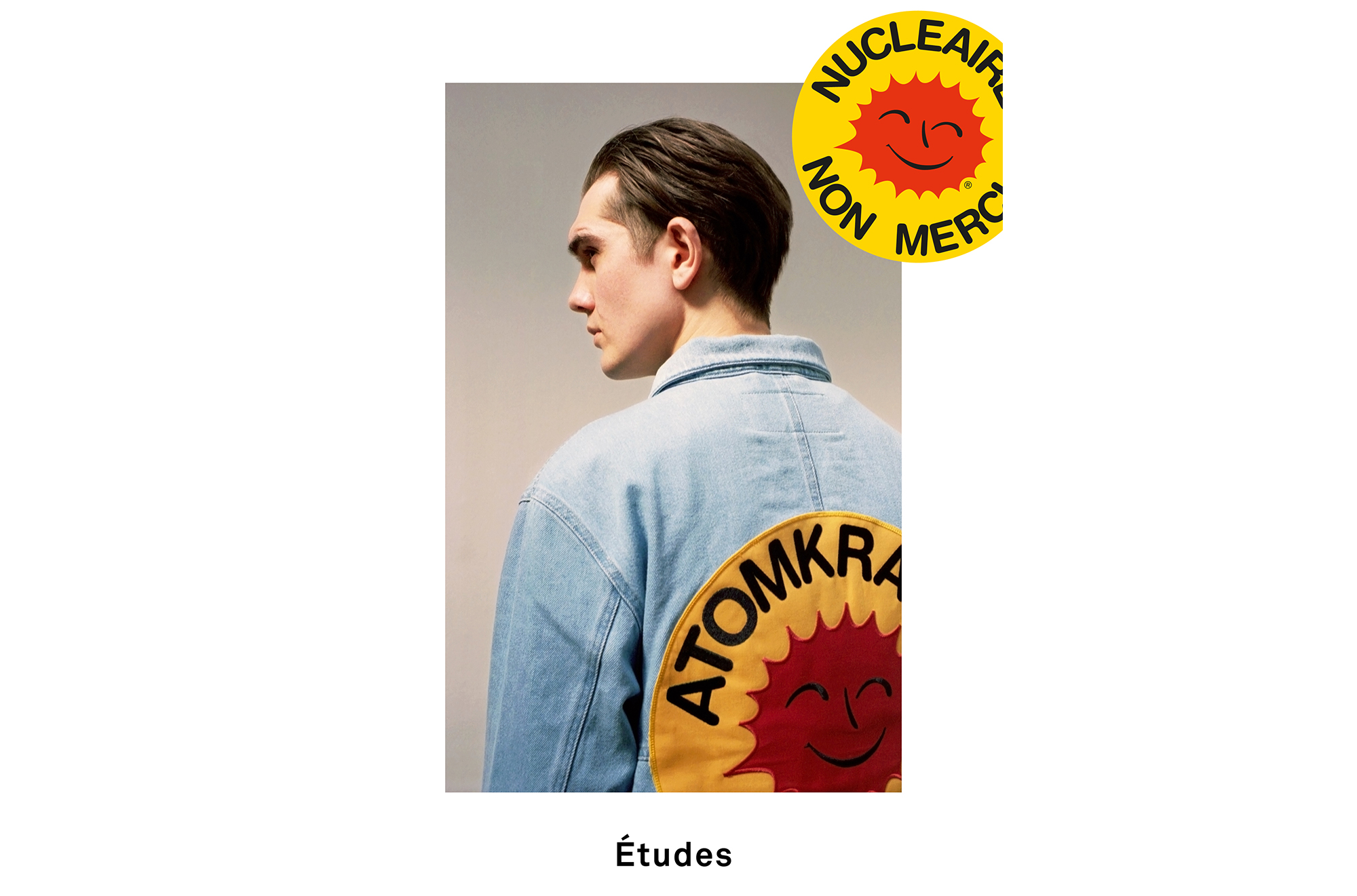 Photo: Courtesy of Études
"We believe fashion and art should be engaged. We hope by sharing our opinion it could help the new generation to live in a more sustainable and ecological world," he said, considering how long Smiling Sun has been around. "It is still important to support that cause nowadays, even more now with climate change issues."
Of course, the fashion industry is not the cleanest, nor is it terribly sustainable, but Arbet sees avenues for positive change.
"Slowing down a little could be an interesting decision," he said, referencing fast fashion. "We believe in small changes where each of us at a small level could just improve environments by sorting and recycling waste for example. Hopefully this collaboration could help support environmental awareness in general."
The Smiling Sun capsule collection is available now online.
0 Comment