Fashion Unfiltered is officially one year old. Since launching in February of last year, we've published over 1,100 stories covering everything from politics and porn to feminism and feline fashions. To celebrate this very special first anniversary, the members of team FU have selected their favorite stories for your reading pleasure. Take a walk down memory lane with us, below.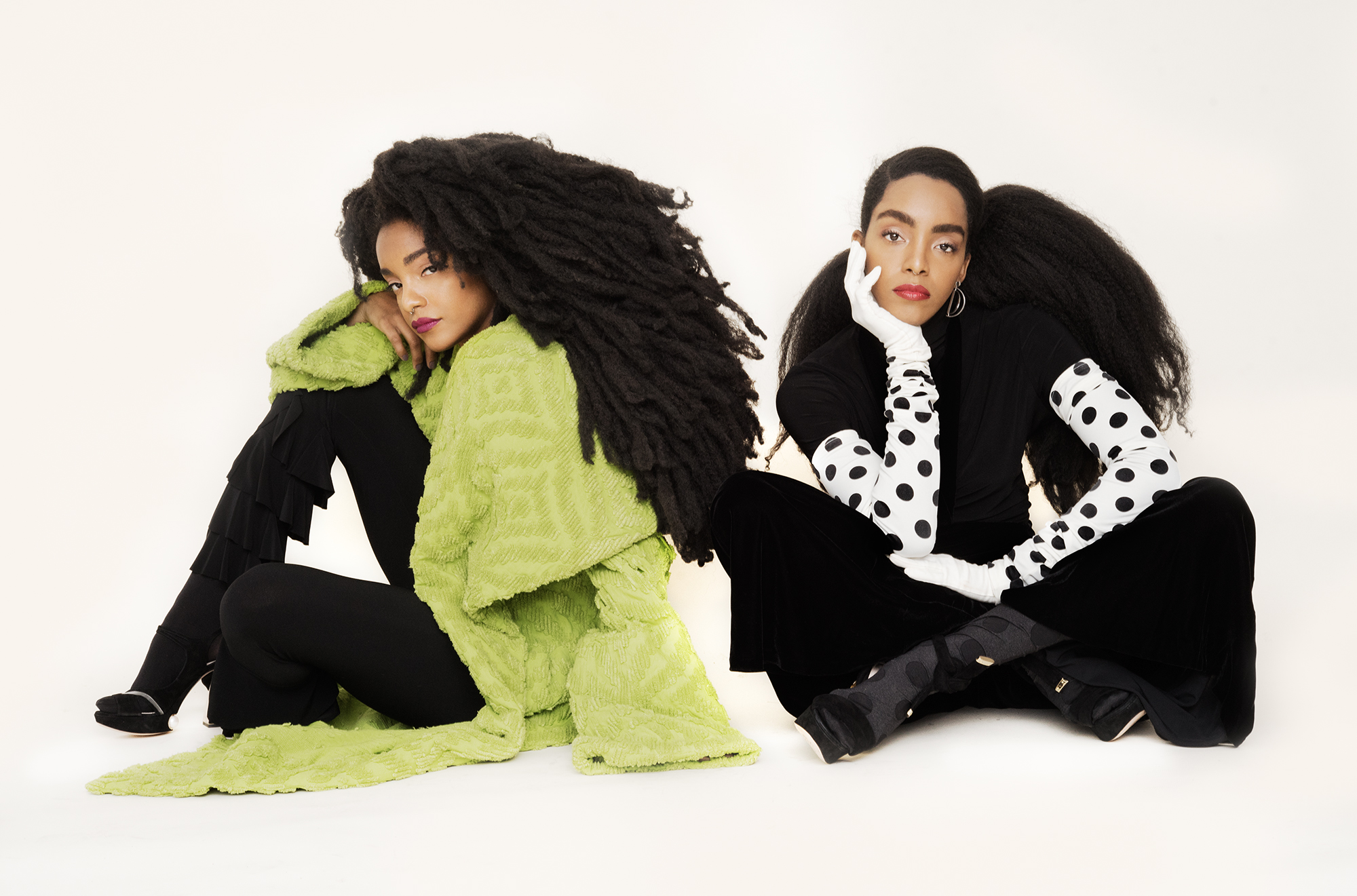 Photo: Patrik Andersson
Katharine K. Zarrella—Founder, Editor-in-Chief
"Fifty Years of Norma Kamali—The Designer, The Woman, The Legend"
It's incredibly hard for me to choose just one story as my favorite. Heck, since launching FU, I've been lucky enough to interview icons like Iris Apfel and Betty Halbreich, designers including Viktor & Rolf and Brandon Maxwell, supermodels like Naomi Campbell and Ashley Graham, and even the occasional porn star. Never mind the fact that my colleagues' articles unfailingly broaden my perspective each and every day. But if I have to pick a single story, I'd say my personal favorite is "Fifty Years of Norma Kamali—The Designer, The Woman, The Legend." I have been an immense fan of Kamali since my early teens, when my mother introduced me to her work. Since then, I've been endlessly inspired by her individuality, her ingenuity, and her independence. It was a dream come true that Kamali chose FU as the first publication allowed to shoot and feature her archive, and the fact that the editorial starred fearless twin sisters TK and Cipriana Quann made it more special and impactful than I could have ever imagined.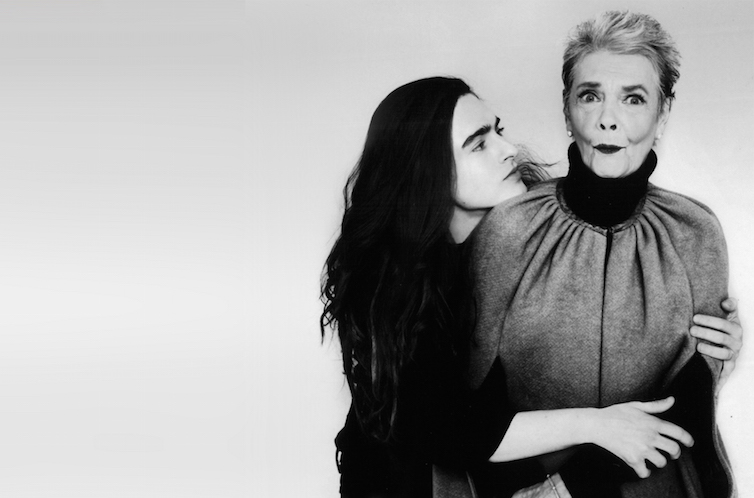 Photo: Ruven Afanador
Amber Kallor, Beauty Director
"Through the Wardrobe: Betty Halbreich"
It's women like Betty Halbreich that inspired me to enter the insane fashion business in the first place. Not only is she smart, sassy, and endlessly stylish, but her unique and unapologetic point of view—one that is not solely informed by social media—is refreshing and so desperately lacking in much of the industry today. Perhaps the dashing Edward Bess sums up Halbreich best: "Betty is the greatest testament to the fact that you'll stand out from the crowd when you fully embrace who you are and what you stand for rather than trying to mesh with everyone else."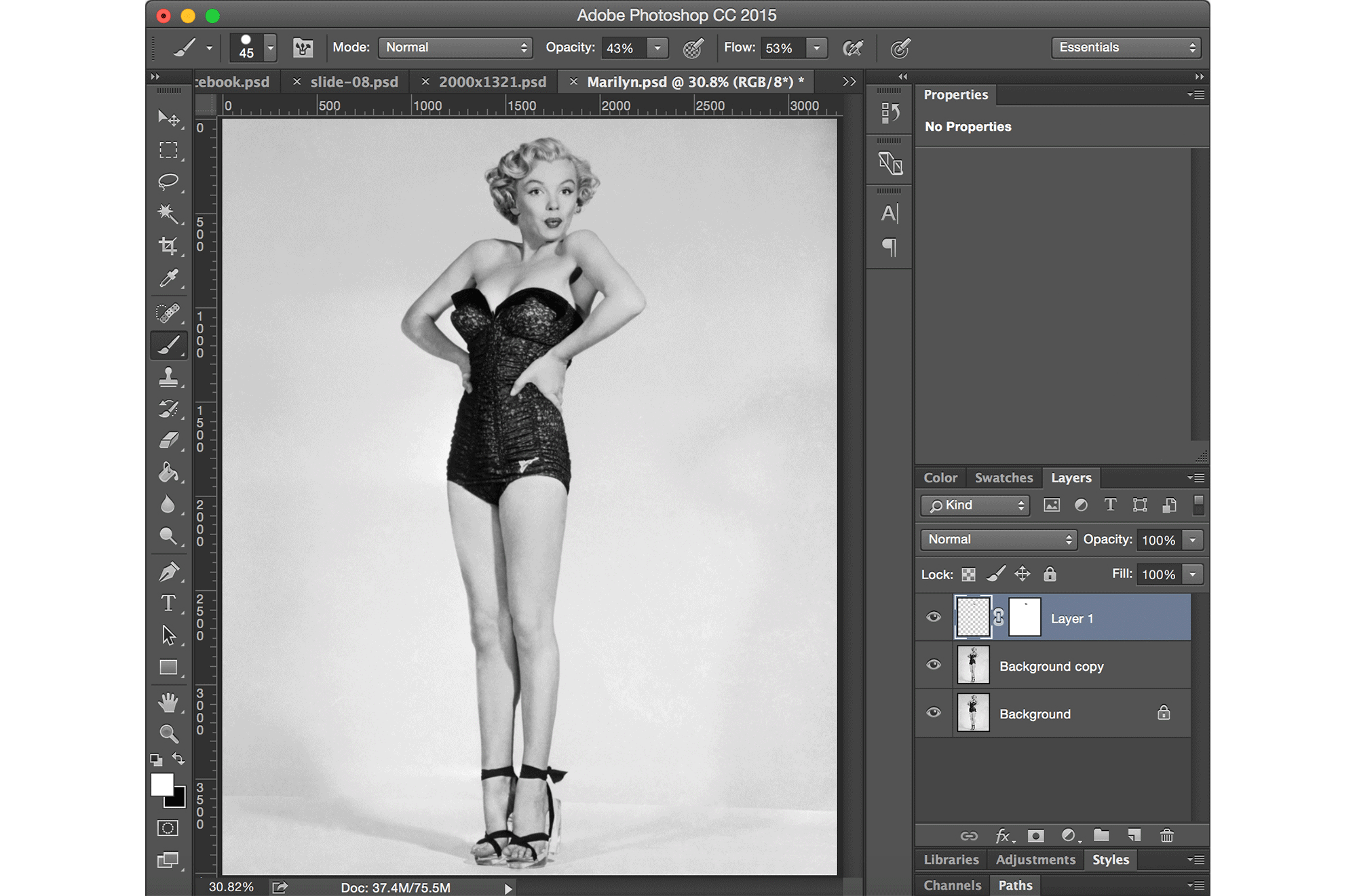 Photo: Getty Images (Marilyn Monroe)
Erinn Hermsen, Site Director
As someone whose initial fascination with fashion started with glossy magazine spreads, I absolutely adored Prosper Keating's piece about retouching. In addition to being witty, it also presents a new way of discussing Photoshop in fashion photography—one that focuses on what fashion images actually aim to be, rather than yet another piece about the effects ultra-beauty has on our psyche. (I also had fun putting my own Photoshop skills to the test while creating the Marilyn gif.)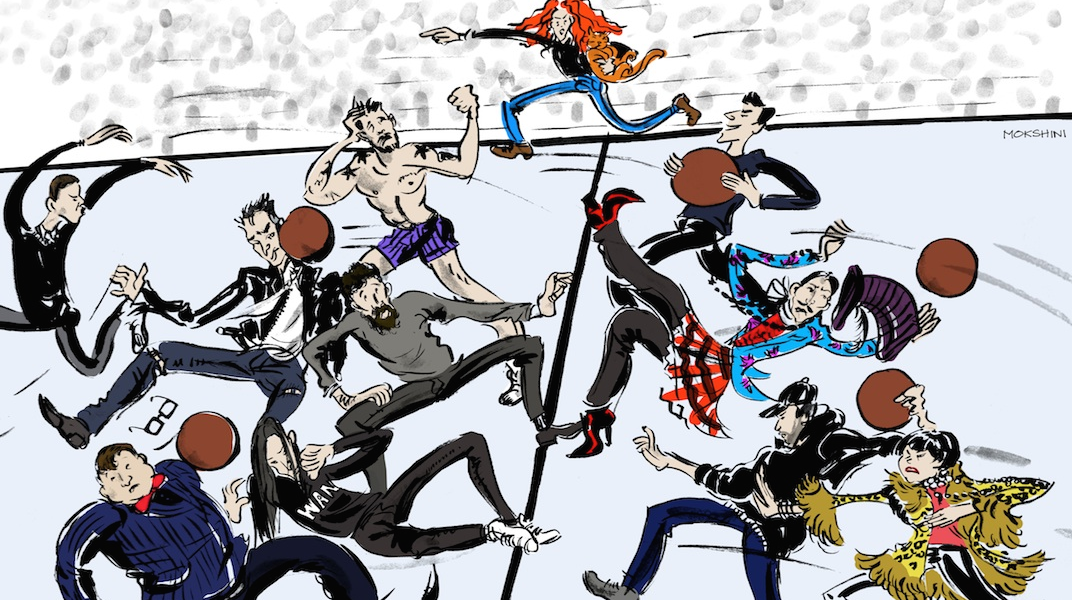 Illustration: Mokshini
Aria Darcella, News & Features Editor
"Fashion, Another Round of Dodgeball"
This impossibly clever story is one of the first pieces I read on FU, as it was one of the first pieces published. This particular satire really established the voice of the publication for me as one that not only pays close attention to what is happening in the industry, but also one that understands the politics of it, and is willing to take swipes in good fun. My only criticism is that it might need a sequel.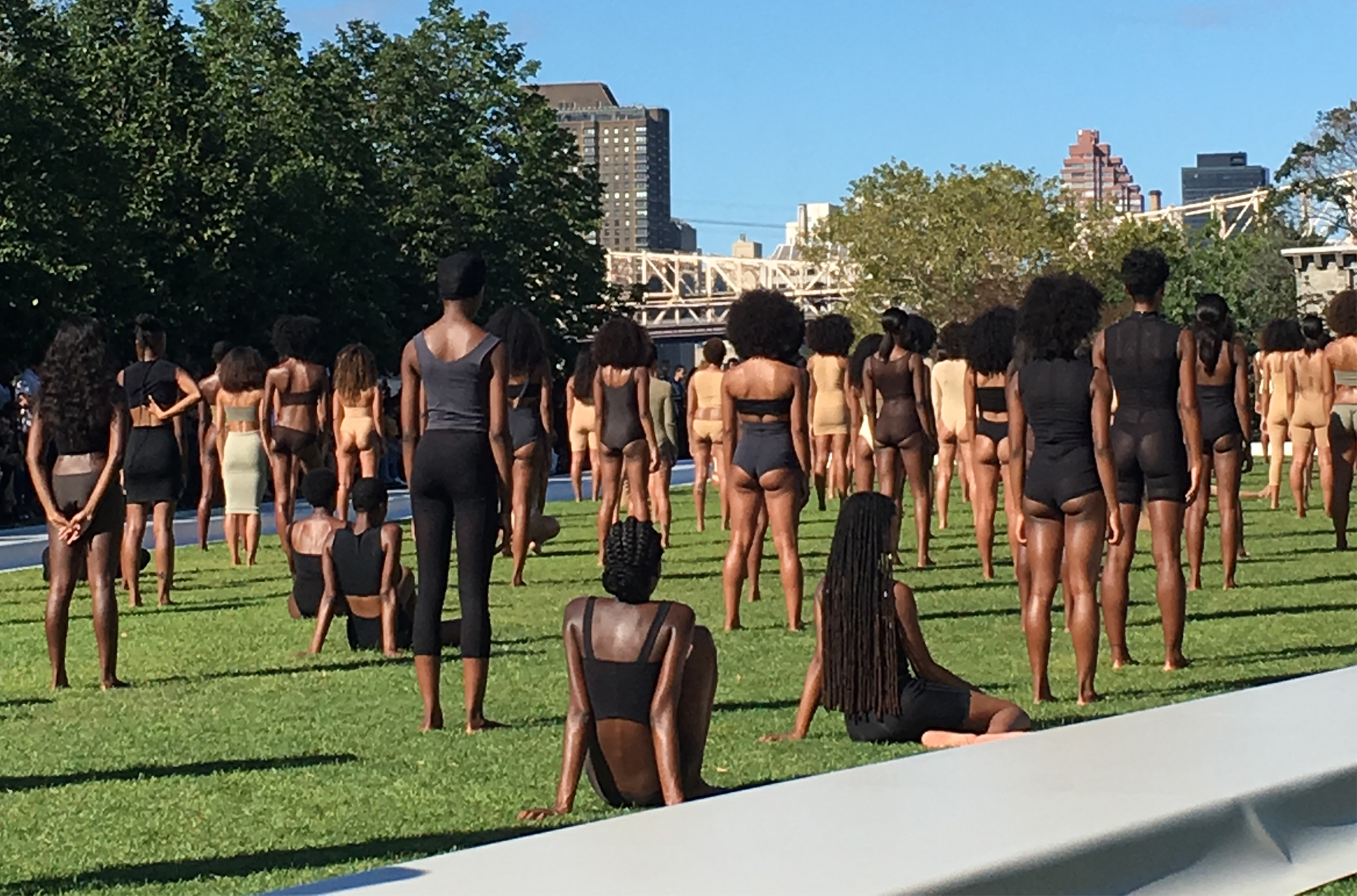 Photo: @lady_kkz / Instagram
Hilary Shepherd, Editorial Coordinator
"Kanye West is Fashion's Smallpox, and More Tales from Yeezy Season 4"
My favorite article was our editor-in-chief's review of Kanye West's Yeezy Season 4 show last September. Around the time of launch last February, she crafted a poignantly written essay about why we decided not to cover Yeezy Season 3—which was essentially an hour-and-half concert at Madison Square Garden at 4 o'clock in the afternoon, smack-dab in the middle of a jam-packed day of other shows and presentations—and addressed the strikingly obvious parallel between West and Donald Trump, who, unbeknownst to us at the time, would become our President. Somehow, FU was invited back for Season 4, which West infamously held on Roosevelt Island. For the sake of fairness, we made an executive decision to give him a chance. On a Wednesday afternoon, our EIC trekked to the show and witnessed what she called a two-and-a-half-hour "pseudo performance piece" replete with "cheap-looking" and "ill-conceived" wares. What I liked most about her piece was that she called out a handful of editors who apparently rushed out of the Parsons MFA show—which featured "dedicated graduates from around the world who have poured their finances, time, effort, and dreams into this one moment"— early in order to make it in time for West's "masturbatory disaster." Going forward, she told us, we will no longer be covering Yeezy. In short, I'm grateful to work for a publication that values talent, respect, and hard work over celebrity spectacles.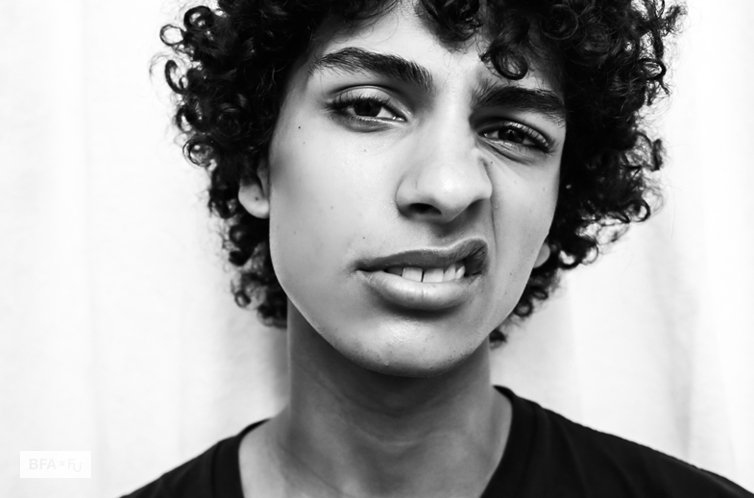 Photo: BFA.com. View more at BFA.com.
Brittany Adams, Contributing Editor
Hard to choose. I could rattle off brilliant articles from each brilliant member of the fabulous FU team, but I'll allow a moment of self-promo. My favorite FU article was the first one I wrote a year ago before our launch, "Diversity Now," about the state of the modeling industry. This was an important topic dear to my heart, and it was the first time in my five-year-plus professional fashion writing career that I truly felt able to express myself and my opinions, while still keeping it factual, of course. That's what's so wonderful about Fashion Unfiltered: its bold but informed honesty. Writing here has encouraged me to bring more of my voice to my outside freelance work, and I'll never look back.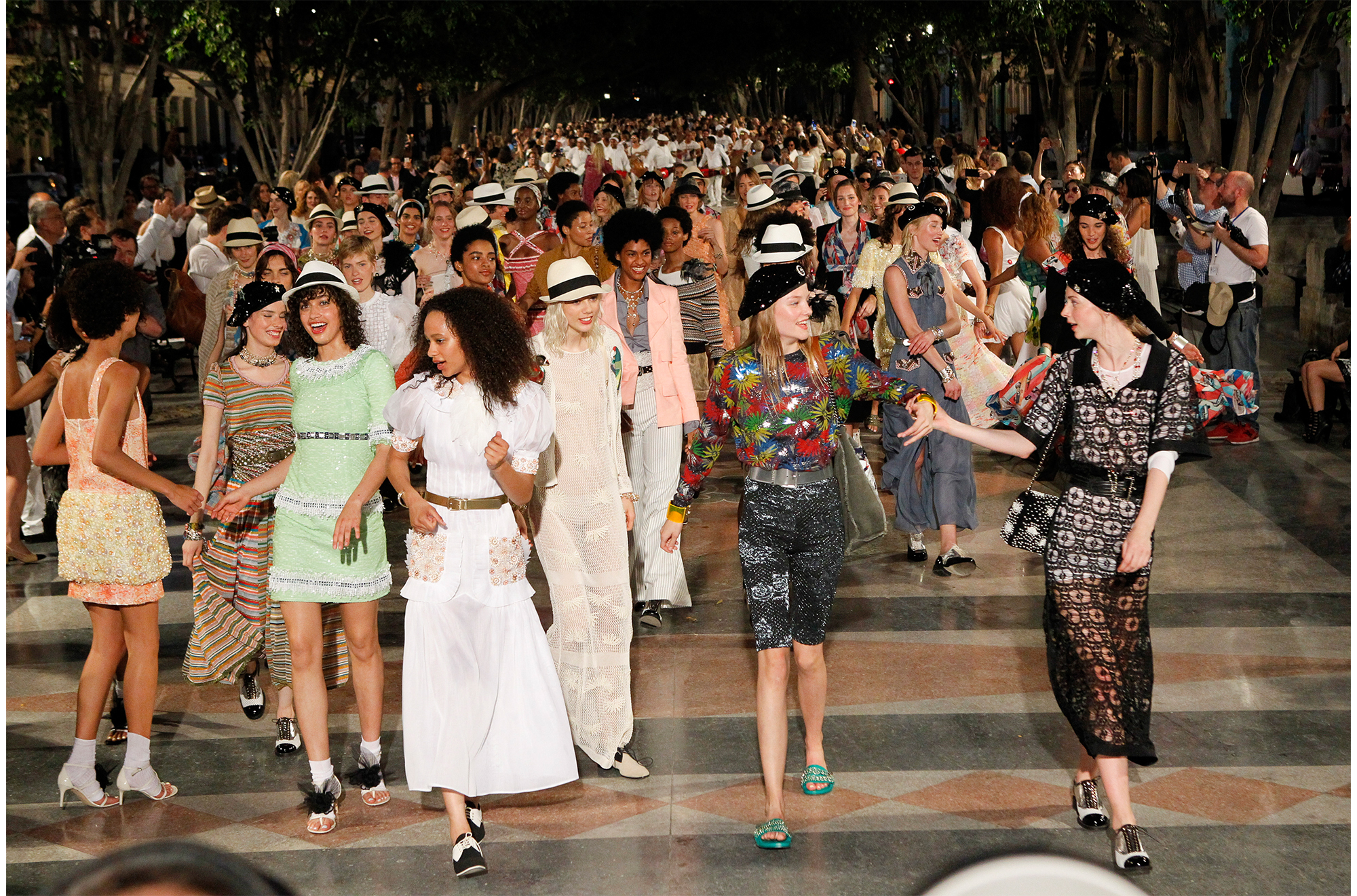 Photo: firstVIEW
Ashley W. Simpson, Features Editor-at-Large
"Chanel's Cuba Show Inspires Controversy, Creative Conversations"
There have been so many, but I really liked writing this piece about Chanel's show in Cuba. It was fascinating and somewhat uncomfortable to work on—to contextualize and take ownership over the impact the choices that we, and our industry more broadly, make. Was Chanel's decision to show in Cuba immediately following the dissolution of the U.S. trade embargo culturally, economically, or politically problematic? It's refreshing to work in a space where we can so openly discuss—and hopefully seek to change—the ways in which this business fits into the larger cultural context.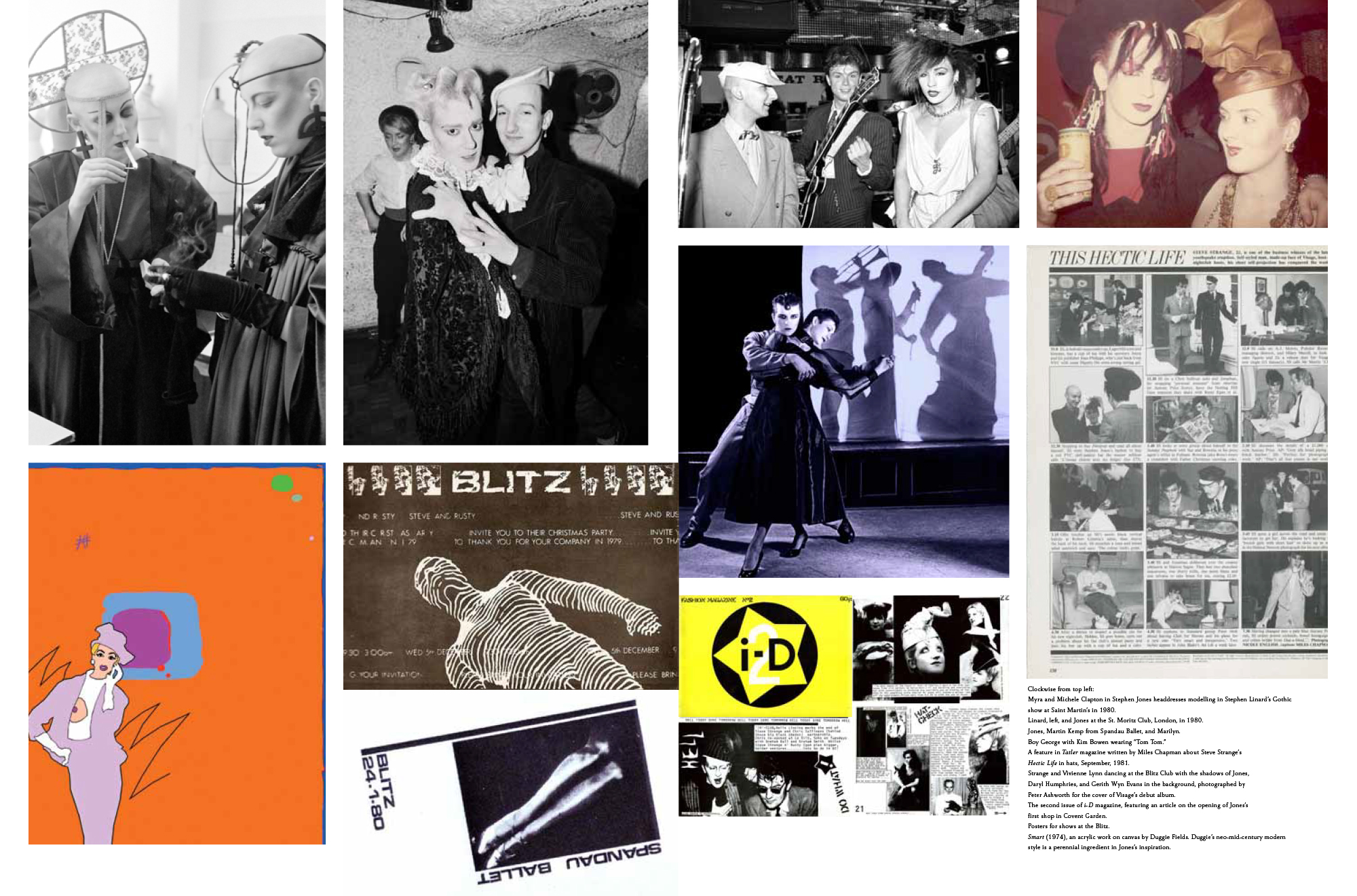 Photo: Courtesy of Rizzoli
Afsun Qureshi, Contributing Editor

"The Magnificent Mind of Stephen Jones"
I loved the piece on Stephen Jones because it was beautifully written and he is the kindest man in fashion. He humbles me every time I meet him and the article sums it up.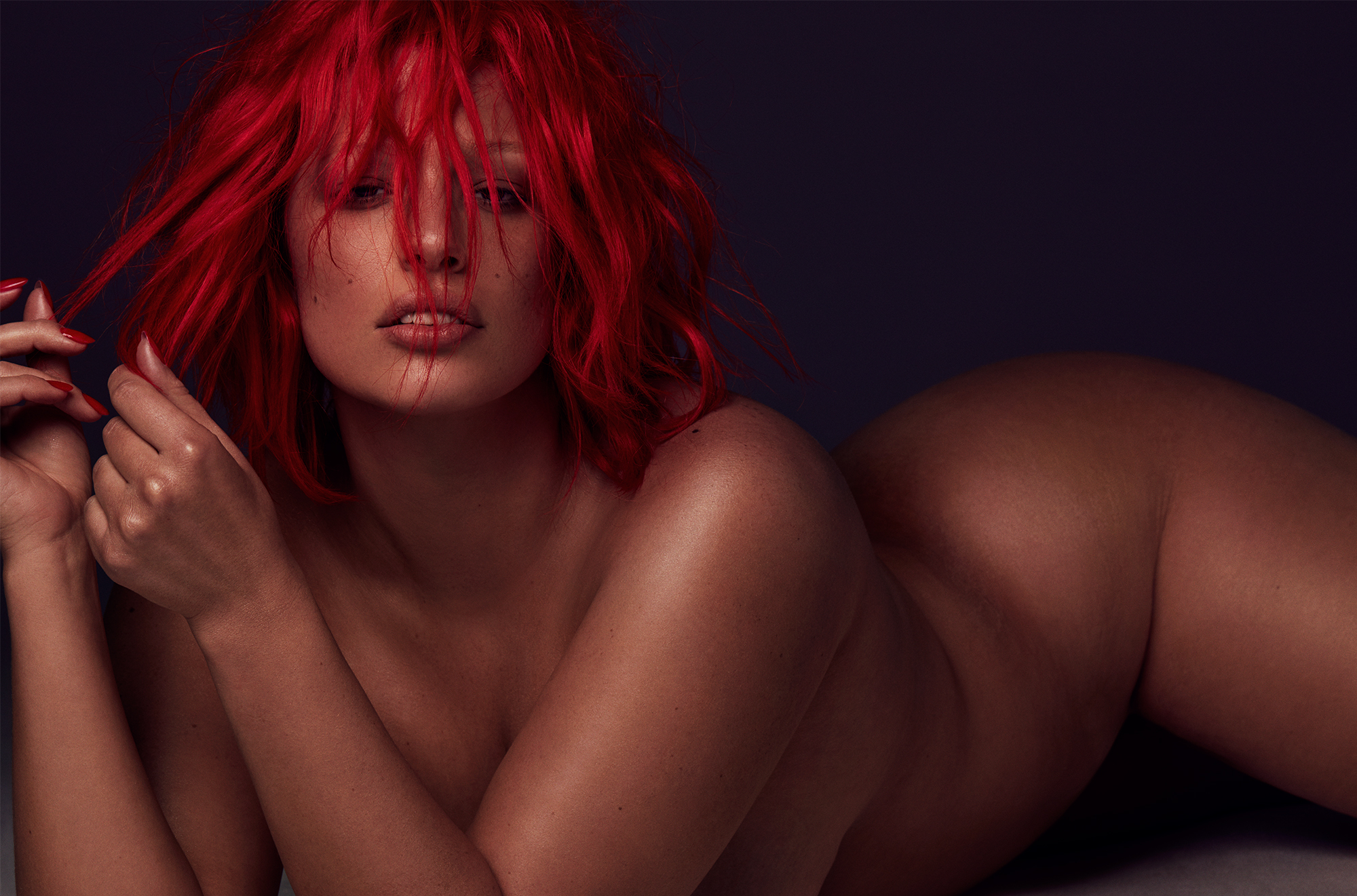 Photo: Miguel Reveriego
Vincent Oquendo, Beauty Editor-at-Large
"Ashley Graham As You've Never Seen Her Before"
My favorite was the shoot we did with Ashley Graham. It was the first time that I was able to work with the exact team I wanted, and it came out even better than I expected. To top it all off, it starred one of my muses.
0 Comment