As a teenager growing up in Southern California, designer-cum-artist Malakai was into "very elaborate" looks. "I would make things," the designer said from the Ritual Projects showroom in Paris. "I started having a very extreme personal visual—much more extreme than now. That was a lot of my artistic expression—in my own extended care. I started doing performance art and from then, I just expanded into making costumes for other people and for myself and for shows."

The costumes were designed for the type of underground circus performance Malakai was a part of. He moved to San Francisco in the late '90s to deejay and perform. "I've done everything from fires to stilts, sometimes piercings, installations, sometimes I make gowns and put flowers all over them and I'll be on a rotating table with mirrors and a mask with a different character in the back and parts of them are flaming, like living chandeliers. And chair dancing and light tricks," he said. "It's like ritualistic neo-cabaret. Sometimes, they were suspension artists, but like really beautiful aerialists or acrobats or contortionists. It's circus, dance, very visual, always super androgynous, and with very painted characters. "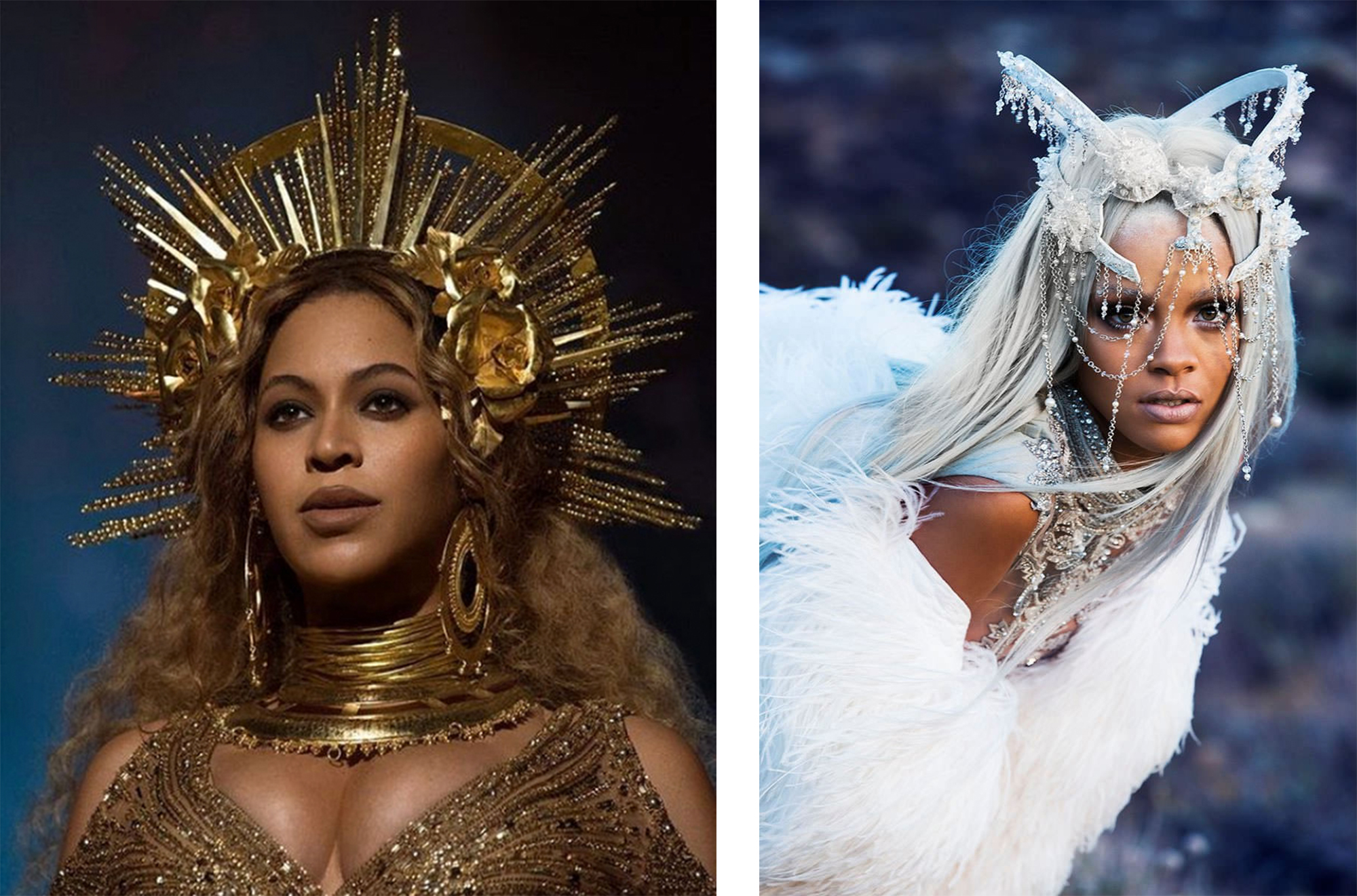 Photos: Courtesy of House of Malakai
Out of this artistic process came costumes, headdresses, and detailed looks that fused esoteric ethic and underground club scene references. Malakai started designing for himself, then others. And several years ago, a unique opportunity arose: A friend was giving up a workshop in Bali, complete with an entire studio of workers, and asked if Malakai might be interested in taking it over.
"It's one of the spots for traveler artists, a spot they want to go—a bohemian, underground artist-circus," Malakai said. "In that moment, it had always been a goal. I thought it would more be clothes. So I went there to check it out and I started just working in Bali. It kind of became more, you have the team, what are you going to do with them? So I mixed in things I love with the skill set I thought the people could have. They'd never made anything like this, obviously."
What emerged from this was House of Malakai, the designer's couture and ready-to-wear headwear line. The couture pieces are dark, deeply sculptural headpieces fit for dance and performance. References range from "Bhutan to cabaret." "I always mix it, but it's just your personal reference," said Malakai. "That's why I love music and deejaying—because you can do that."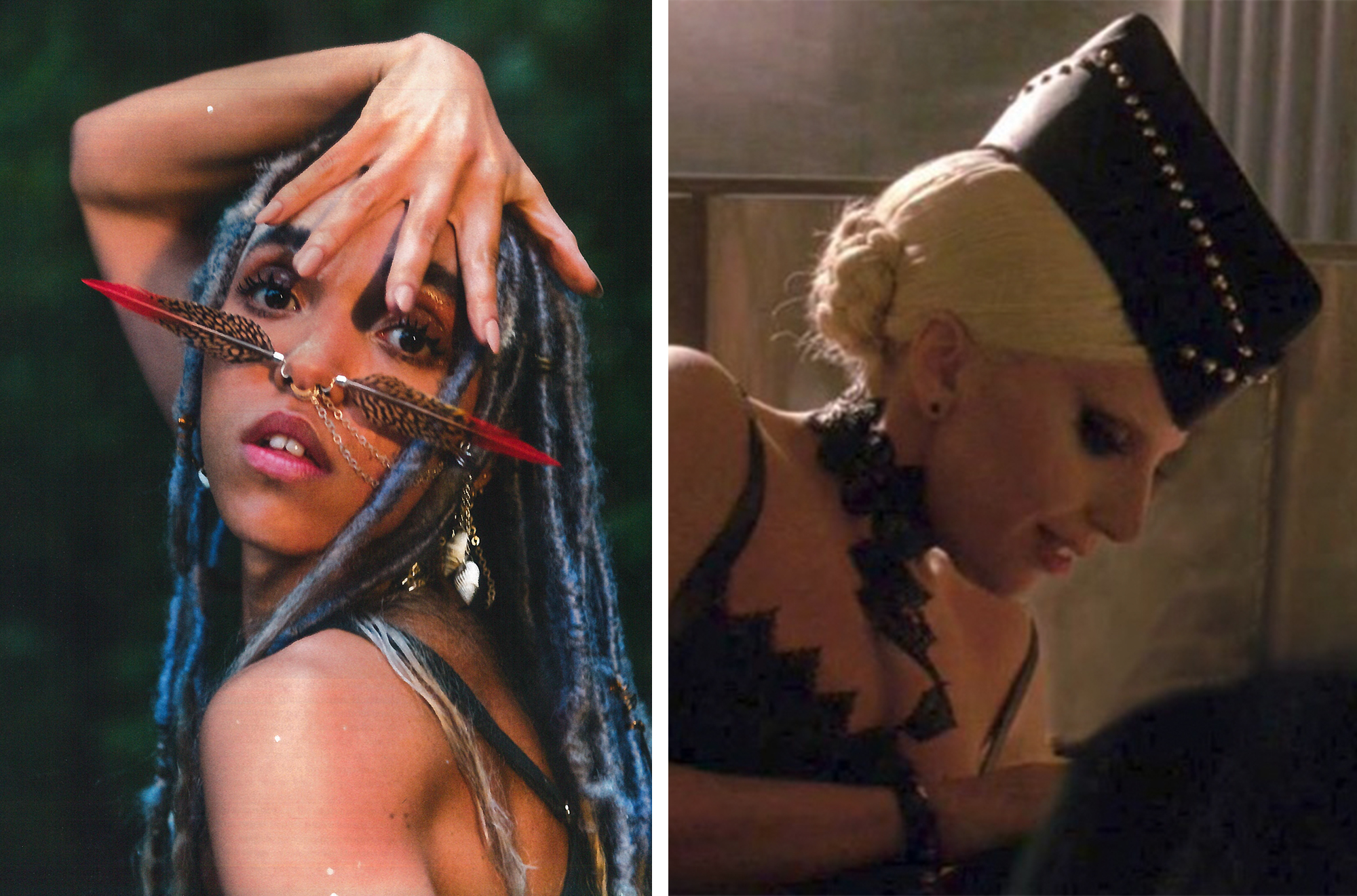 Photos: Courtesy of House of Malakai
Ready-to-wear includes "a five-panel hat, a trucker hat, a cocktail hat, but redoing them in a way that I thought was more unusual, but could still be more of a street style," he said. Both ready-to-wear and couture have gothic undertones, and both draw from the scenes in which Malakai lives.
The first-ever piece was "an experiment," related the designer, who now calls Berlin home. "I wanted to do this art project. It was a really, really crazy one that took me months! Probably the most elaborate one I've ever made. It just had these beaded pods all over it. It looked like a cave of geodes—the inside of a crystal cave. I posted a picture of it and I just immediately felt the feedback."
This feeling of connection led to requests for custom pieces from fellow artists. Eventually, the business grew organically. Malakai has designed headpieces for Beyoncé (for her H&M campaign, as well as the cap in the "Yoncé" video, the headdress in the scene with the fire and poetry in "Lemonade," and her look at the Grammys), Rihanna, Madonna, FKA Twigs ("I have a personal relationship to her and she's an artist who I actually have a connection to creatively," he said), CL, Erykah Badu, and more. "A$AP Rocky wore [one of the ready-to-wear caps]," remarked Malakai. "I love his energy and personal style."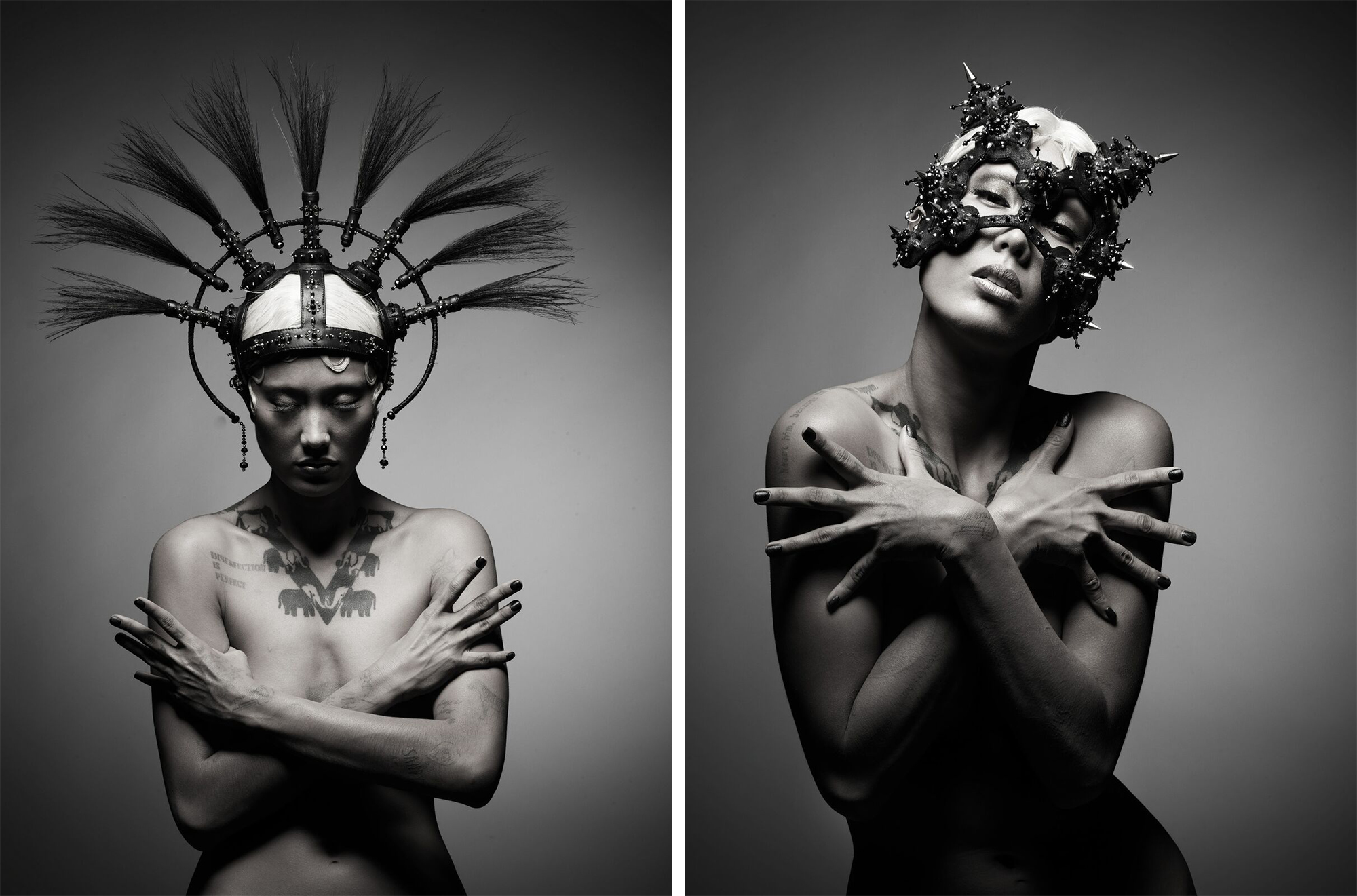 Photos: Courtesy of House of Malakai
Grace Jones and Björk would be dream artists to work with.
"I want to do more [collaborations and custom pieces]," said the designer, who has worked with Manish Arora and developed the post-apocalyptic headdresses for Rick Owens' latest collection. "I think that from my performance background, I'm very good at making things for a stage situation that are easy to take off, that are lightweight, that are wearable. And that are very dramatic still. I think about those things. It's just natural for me. I still see this as just the beginning."
0 Comment