"Look how beautiful they are together," said Marcela Velez, holding a deep blue handbag against other jewel-toned bags from M2Malletier's latest collection. And she's right. There's something enchanting about this season's range of architectural handbags, which range from an opulent velvet to a sumptuous shearling that falls in line with Fall 2017's cool-girl glamour aesthetic.
But just when we thought introducing rich textures was noteworthy enough, Velez and design partner Melissa Losada unveiled two new styles: the Mini Bucket and the Sophia, a shoulder bag. Soft, spacious, and more accessible in price point than, say, the brand's signature La Fleur Du Mal clutch, these two bags are intended to be your day-to-day go-tos.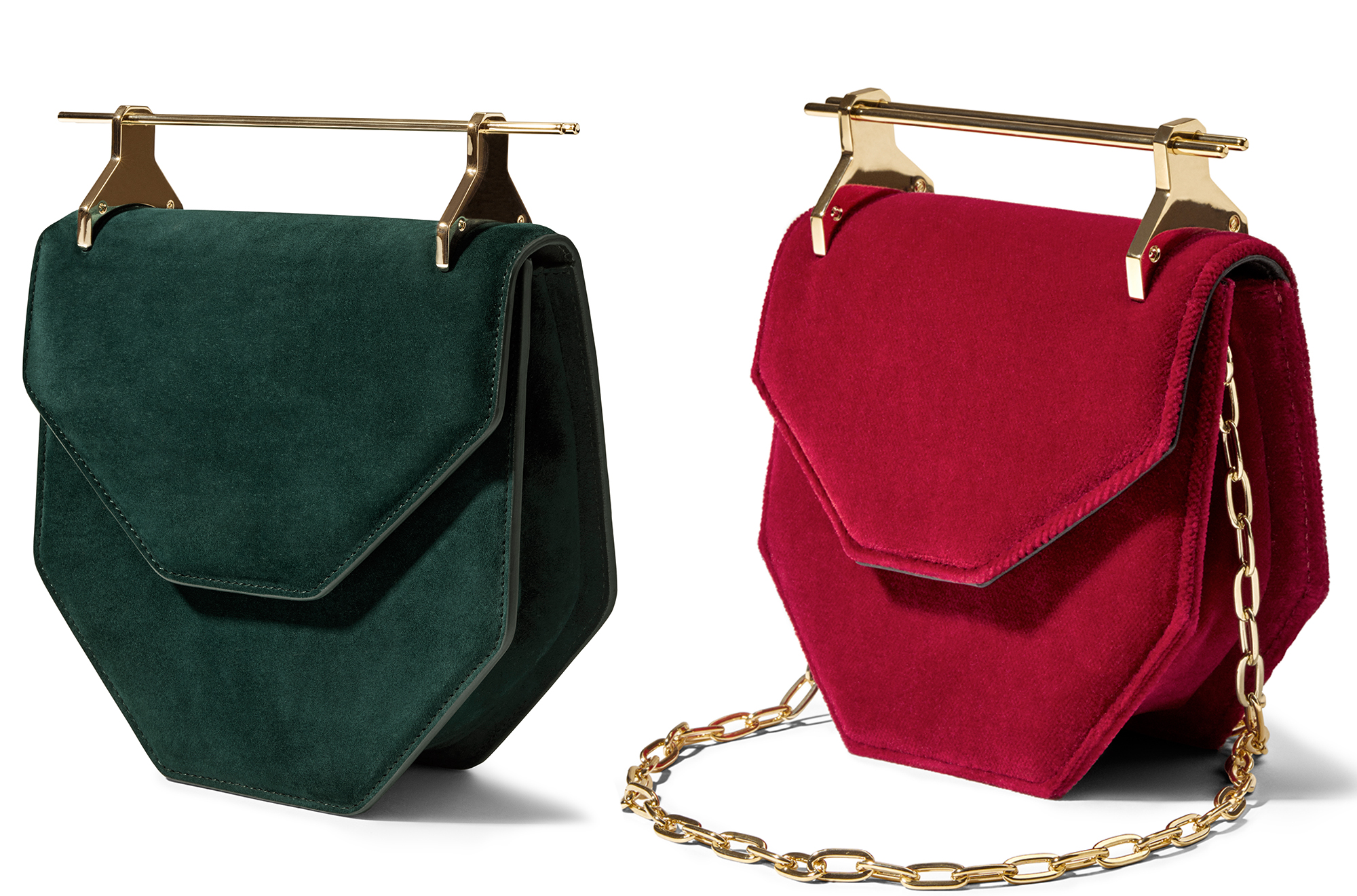 Photos: Courtesy of M2Malletier
The Barcelona-based Columbian duo has a knack for designing sleek, structured handbags with staying power. Take the Amor Fati. Detailed with their signature bar handle, it's remained their most popular style since the brand launched with it in 2012. This season, the hexagonal handbag returns in cracked leather, exotic alligator, and glossy suede. Every style, from the backpacks to envelope clutches, is getting the luxe treatment. Hardware-wise, the designers are "trying to add to what the girls already have" by pushing their double bar top handle in gold- and silver-plated finishes.
Velez and Losada have made accessorizing easy and effortless, and this collection—with its fair share of versatile bag silhouettes—may be their best showing yet of how to seamlessly accessorize from day to night.
Prices run from $580 for leather styles to $4600 for exotic skins. M2Malletier is available at retailers including Net-a-Porter and Bergdorf Goodman.
0 Comment