"Luxury" and "sustainability" aren't two words that are typically associated with one another, but Maison de Mode is attempting to change that. The company, which began as a pop-up boutique at Miami's Art Basel in 2012 and ballooned into a sleek e-commerce platform in 2015, bills itself as a "hybrid luxury ethical fashion retailer" that fuses digital and brick and mortar. In other words, the wildly popular pop-ups still happen regularly (the next one—an Earth Day celebration—will be held at Bloomingdale's in SoHo today) but eco-conscious shoppers now have a curated selection of tightly edited items available for purchase at their leisure via the site, which houses clothing, accessories, and home goods that must meet specific sustainability criteria.
The idea is the brainchild of Amanda Hearst and Hassan Pierre, who first met at a market appointment at Pierre's showroom. (His own line, Way It Should Be, is available on the site.) The two shared a mutual appreciation for ethically minded fashion. (Hearst, the granddaughter of media mogul William Randolph Hearst, is an environmental and animal activist, and has been an advocate for sustainable fashion for years.) The duo said they bowed a good amount of pop-ups—smartly held around the same time as fashion shows, art fairs, and film festivals—before testing the waters of e-commerce.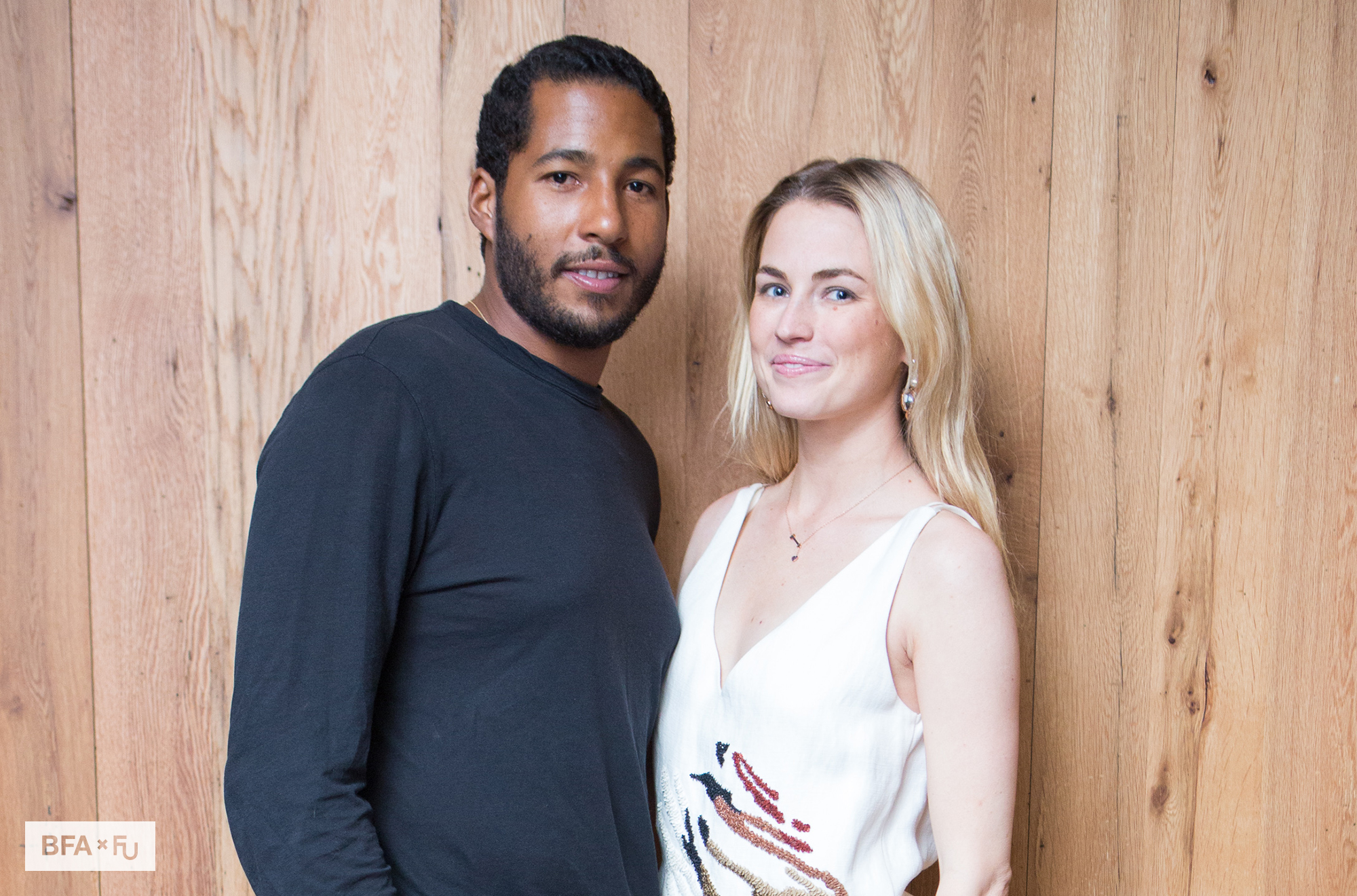 Hassan Pierre and Amanda Hearst
Photo: BFA.com. View more at BFA.com.
"We realized this is the way consumers want to shop—through an omnichannel retailer where you have these [pop-up] activations but also the online aspect," Hearst said at the company's Spring Studios headquarters. "When did the first pop-up, we knew there were brands out there that had elevated aesthetics that were also ethical and sustainable," she said. "And our mission statement has stayed the same—we want to put them all together in a curated edit to show people that ethical fashion is not a hemp sack."
"Or patchouli," added Pierre.
Unlike some companies—namely those within the fast-fashion realm, whose "green" efforts sometimes seem more like marketing ploys than anything else—Maison de Mode is a genuine effort to shift the modern consumer's notion of "sustainability," which can, admittedly, feel unsexy.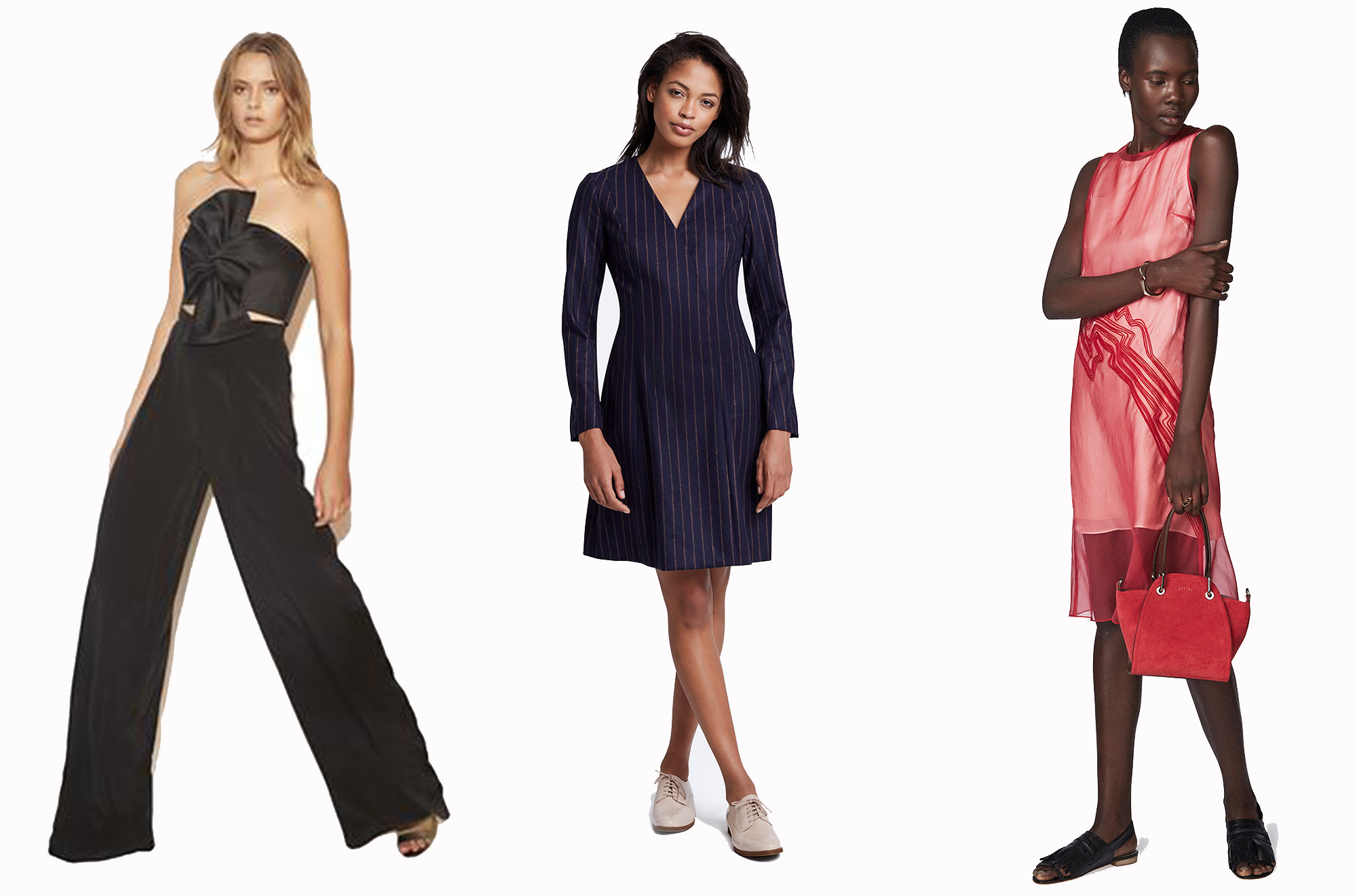 Left: Amur; Center: Rallier; Right: Maiyet
Photos: Courtesy of Maison de Mode
"Look, the fashion industry can't continue the way it is," said Hearst. "It's the second largest pollutant in the world behind oil. And when you look at labor—the factories in Bangladesh—I think brands are realizing they need to change, so this just feels a little ahead of the curve, and I want to continue that way."
The site has an impressive designer list, with everyone from Osklen, M.Patmos, and Maiyet to Atelier Swarovski and Lulu Frost. (This year will see runway mainstays Tome and Viktor & Rolf added.) Prices can start anywhere from $80 to upwards of $20,000. "We cast the net pretty large," Hearst said, "and interestingly enough, both extremes are what sell the most." She also noted they regularly scout for new brands on Instagram—right now they're into Nosouj, a bag brand that uses recycled materials; April Barrett, a line of fine jewelry designed by two women from L.A.; and Amur, a contemporary womenswear line that's based out of New York and is exclusive to Maison de Mode.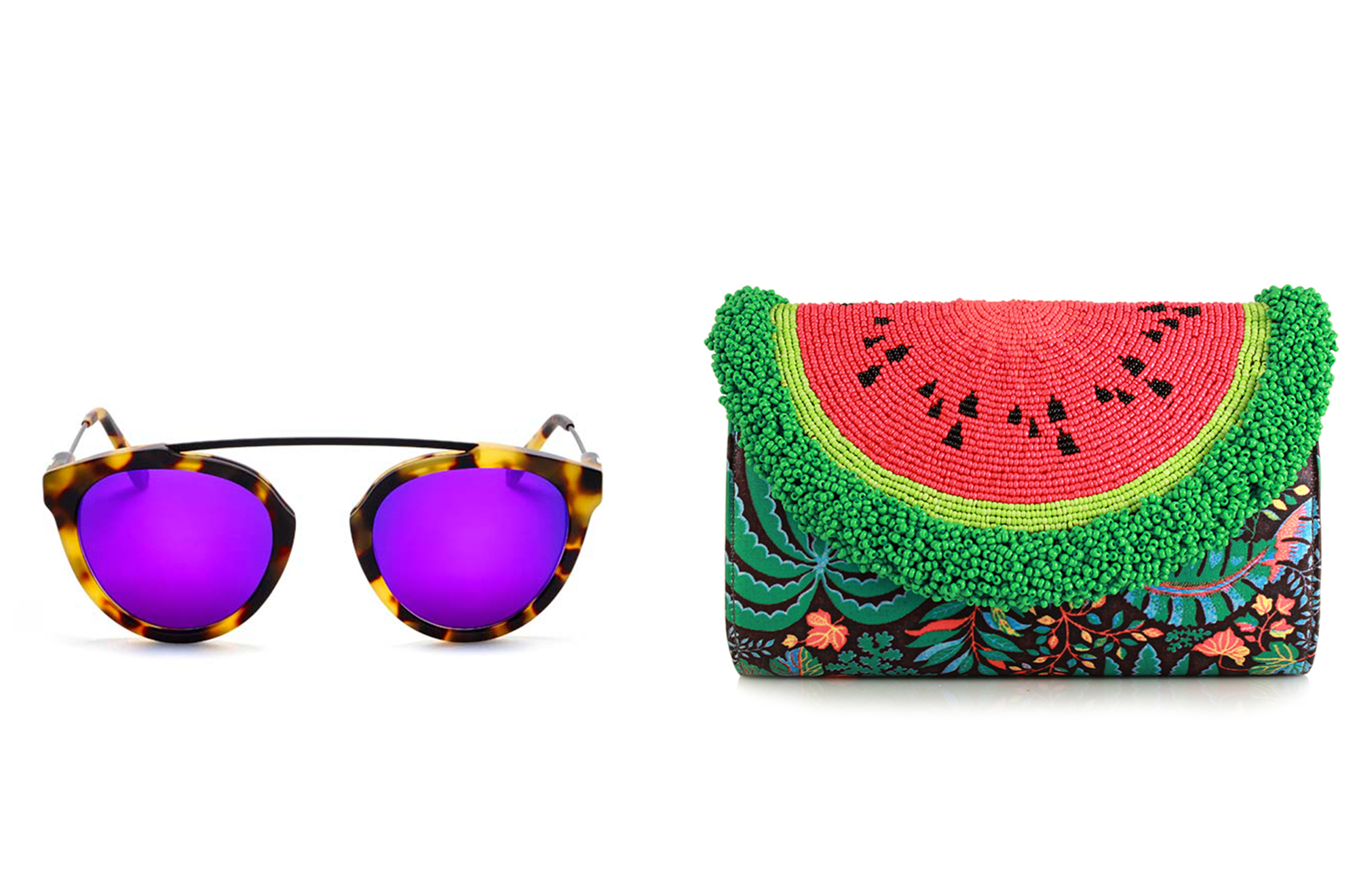 Left: Westward Leaning; Right: Sarah's Bag
Photos: Courtesy of Maison de Mode
They're picky about the selection of items that go up—and rightly so. The aforementioned sustainability criteria (organic, fair-trade, recycled, vegan, charitable, and made in the U.S., among other things) must be met before a product is even considered to be featured on the site. (Pierre said most items meet at least two or three.) Additionally, they work with Nest, a nonprofit that helps women in developing countries, and Positive Luxury, which legitimizes luxury brands that are transparent about their sustainability practices with a butterfly mark.
Their end goal? To take the word "sustainable" out of the equation. "I want to stop putting the word in front of what we do in terms of fashion," said Pierre. "I want everyone to understand that this is the norm, and that it is just fashion. Instead of having it be so niche, I'd rather it just be the norm."
"We don't want it to just be this temporary trend," added Hearst. "Sustainability isn't bad—it can actually be very beautiful and sophisticated and elegant. That's always been our mission statement—to change the perception of what ethical fashion is."
0 Comment