It may have been a dreary February morning, but the penthouse at Ramscale Studio was as bright as ever—perhaps getting a little extra sparkle from the metallic heels that Paul Andrew had produced.
This season, the designer was inspired by the work of modernist Constantin Brâncusi, thanks to a recent visit to the artist's studio in Paris. The resulting collection of reflective gold heels and accents, marble textures, and smooth finishes are reminiscent of some of Brâncusi's most famous pieces, such as "Bird in Space" and "Endless Column". Breaking up some of the minimalism are pops of color (such as red and turquoise) in softer fabrics such as suede and silk velvet, adding some variety to the group.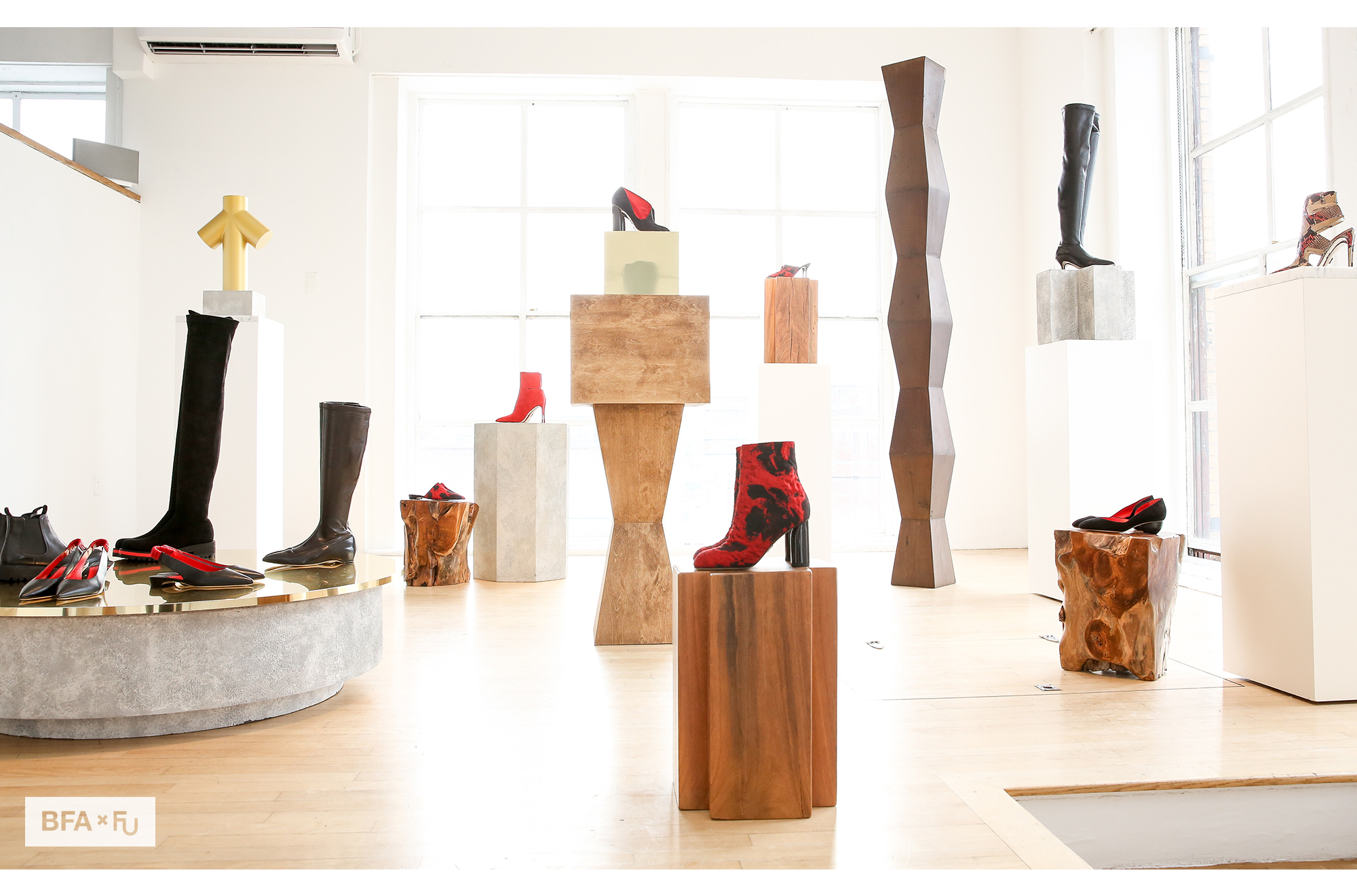 Photo: BFA.com. View more at BFA.com
"I have always been compelled by the sleek minimalism of Constantin Brâncusi, particularly his ability to use sculptural form to make space distinct," Andrew said. "His precision and demand for perfectionism is incredibly alluring."
Of course, this is not the first time that modernist art has inspired Andrew. For his Spring 2017 collection, the accessories designer, whose second collection as Ferragamo's women's footwear director will debut this week in Milan, looked to the Danish modern design movement, specifically designers such as Arne Jacobsen and Hans Wegner. Choosing to stick with modernism, albeit a very different artist, allows for a seamless transition between collections—one that expands upon what he did last season, without feeling drastically different.
0 Comment