"I inherited 15,000 pairs of shoes when I started with Ferragamo," said Paul Andrew, referencing the historic Italian house's vast archive, during the brand's Resort 2018 presentation yesterday. "I have to say, as a shoe designer, I feel like the luckiest guy alive."
Andrew, who was appointed as Ferragamo's footwear design director in September of last year, decided to share the wealth—kind of. He had two of Salvatore Ferragamo's most iconic styles—the patented "F" Heel from 1947 and the 1939 "Flower" Heel—pulled out of the archive and brought to New York for the unveiling of his latest collection. Upon entering the sun-filled downtown show space, guests were confronted with four single shoes—the original styles from the archive, and the updated iterations that anchored the Resort 2018 outing. Shown in gold, the new silhouettes were a little sleeker—and significantly taller—than their predecessors, but, to be fair, the archival sandals blended right in, looking just as modern today as they did 70 some odd years ago.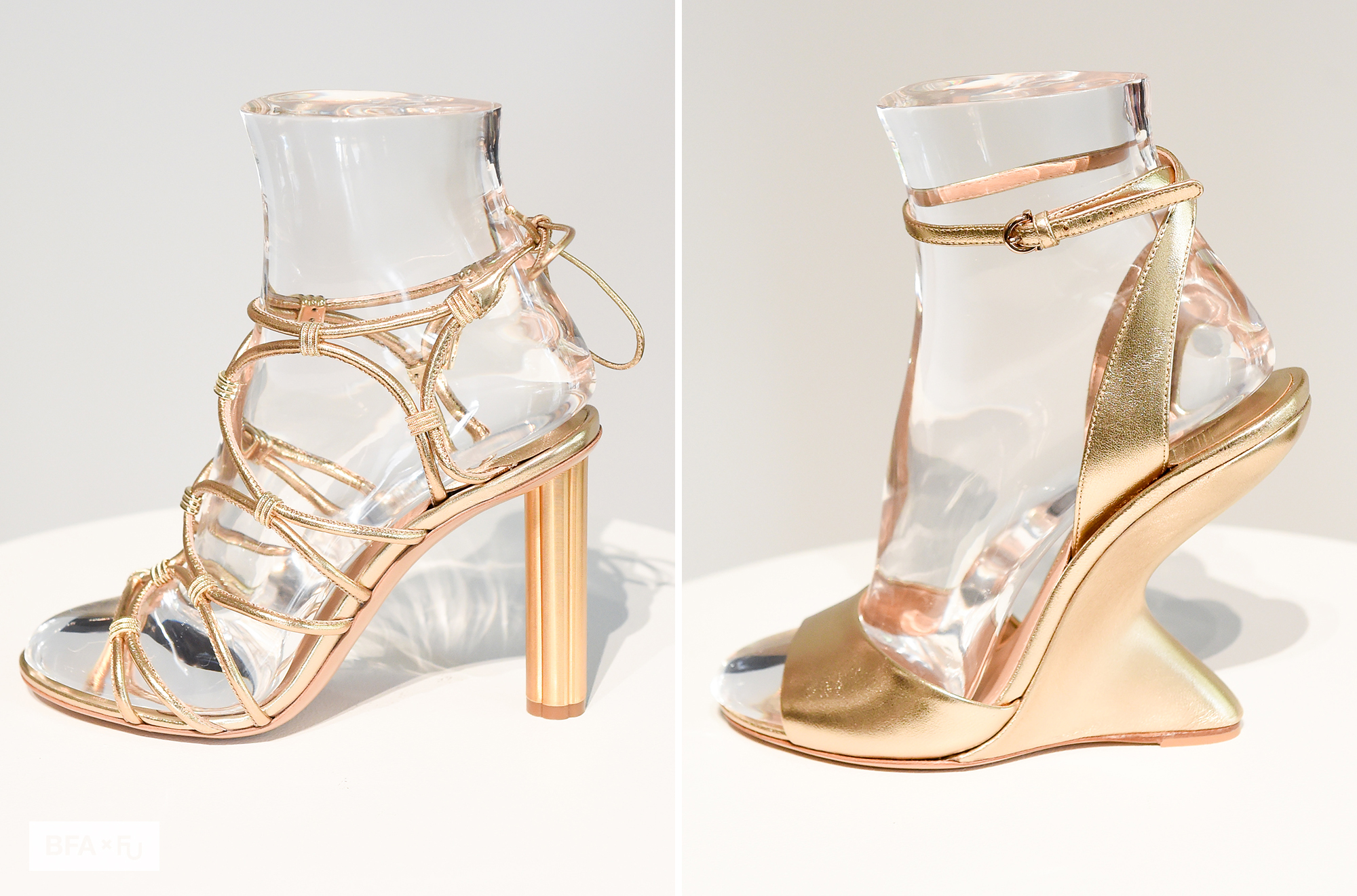 Photos: BFA.com. View more at BFA.com.
Andrew played with these two heel shapes for Fall 2017, but this season, he got particularly creative, and used the "Flower" Heel as his primary Resort inspiration. "Mr. Ferragamo had such a passion for flowers," Andrew noted. "So this whole season takes that as our overarching theme." Flower prints and embroideries covered sweet little pointed-toe flats and pumps, as well as silk scarves—another house signature—that were used as ankle straps on high-heeled sandals and "F" Heel wedges. Most interesting, however, was the sportification of the archive shape—the rippling details of the "Flower" Heel were translated into the soles of flatform sandals (some of which were embellished with a streetwear-style Ferragamo logo) and flyknit kicks, which were offered in vibrant solid hues or with a floral print. "[Sport] is not a product category that we've delved into before," said Andrew. "But if you look out on the street at what people are actually wearing, it's definitely relevant."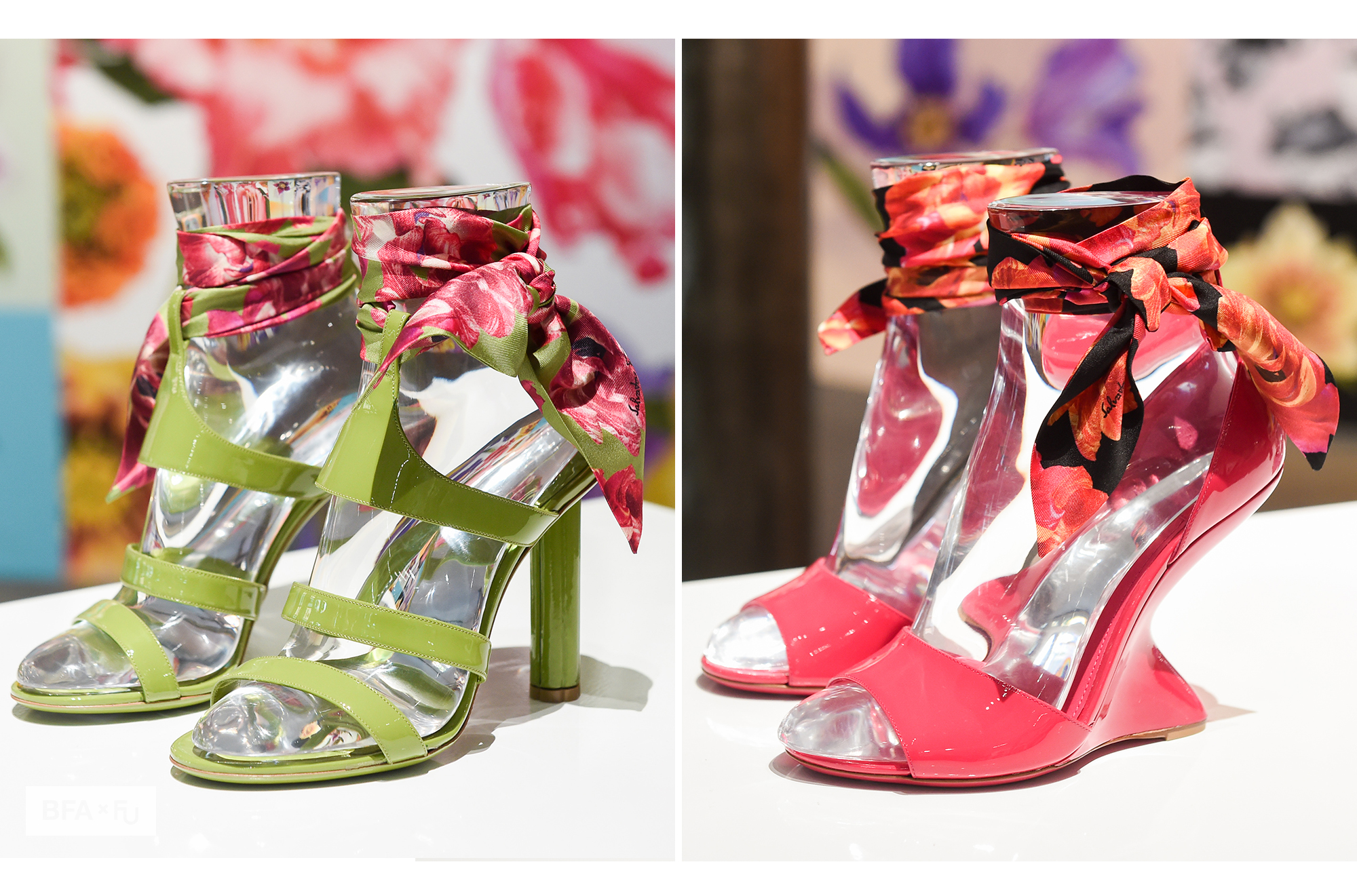 Photos: BFA.com. View more at BFA.com.
This was a proper Resort presentation, complete with handbags, eyewear, and ready-to-wear, but shoes took up most of the real estate. That makes sense, considering Ferragamo was launched as a footwear brand in 1927, and clothing wasn't introduced until 1965, five years after Mr. Ferragamo's passing. With that in mind, it also makes sense that Resort's clothes and accessories all seemed to take cues from Andrew's shoe inspiration. For instance, the hardware on the minimal garments was in the same shape as that "Flower" Heel, and the vivid hues used for the bags echoed those seen in the footwear. "I'd say the shoes dictate a lot in the brand now," said Andrew. "They come first in the production calendar and [footwear] is also the core of our business. It's important that we establish that," he continued. "The ready-to-wear designer [Fulvio Rigoni, who replaced Massimiliano Giornetti last September] and I have a great, close relationship, and we speak all the time, but the clothes do become an accessory to the shoes in a way."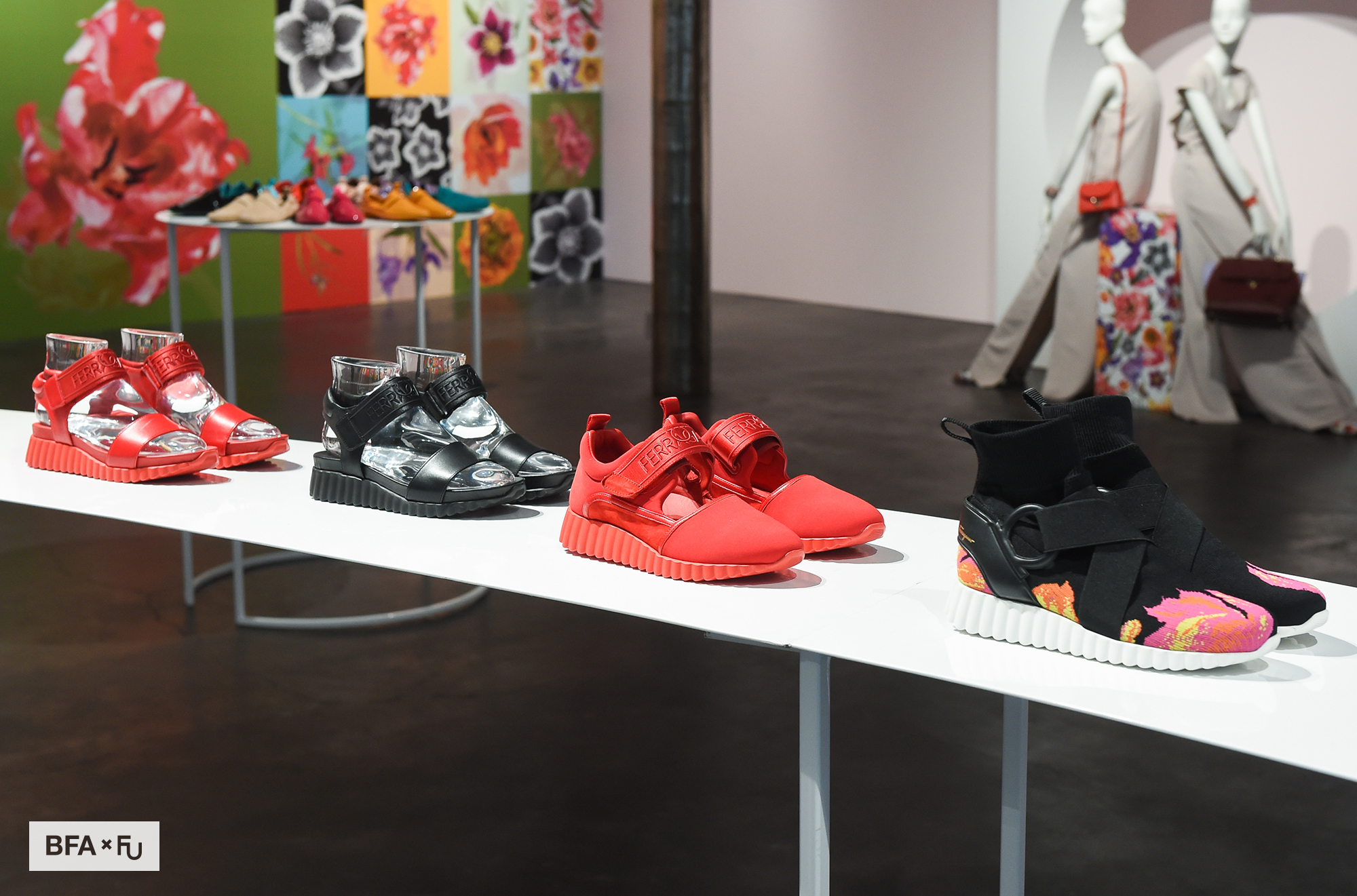 Photo: BFA.com. View more at BFA.com.
With a red-hot shoe designer like Andrew behind the wheel, it does indeed seem like Ferragamo is moving in a feet-first direction. And why not? Its footwear hasn't been this cool, clever, and all-encompassing since Salvatore himself was at the helm. "Everything I'm doing is inspired by what Salvatore created," Andrew stressed, surveying the shoescape. "I'm trying to take the house codes and make them relevant again for now. I'm trying to be very creative," he added, "but very respectful at the same time."

0 Comment